Best Sleeping Pads for Women in 2022: Choosing Guide and Recommendations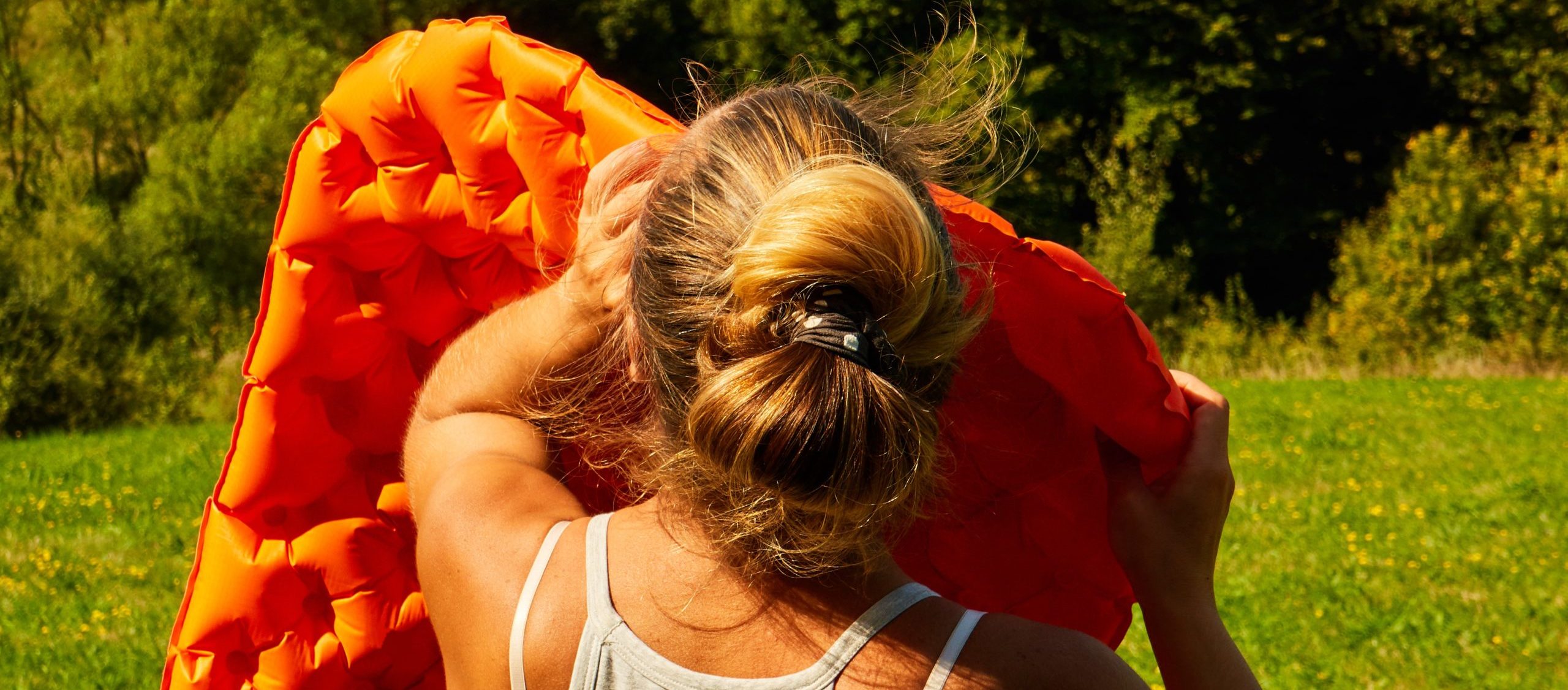 The best sleeping pads for women provide comfort, warmth, and convenience. You don't need to sacrifice sleep when spending time outdoors. While many sleeping pads are technically unisex, body shape, function and, R-value should be considered when choosing the right sleeping pad for women. We have organized a list of what you should be looking for when purchasing a sleeping pad.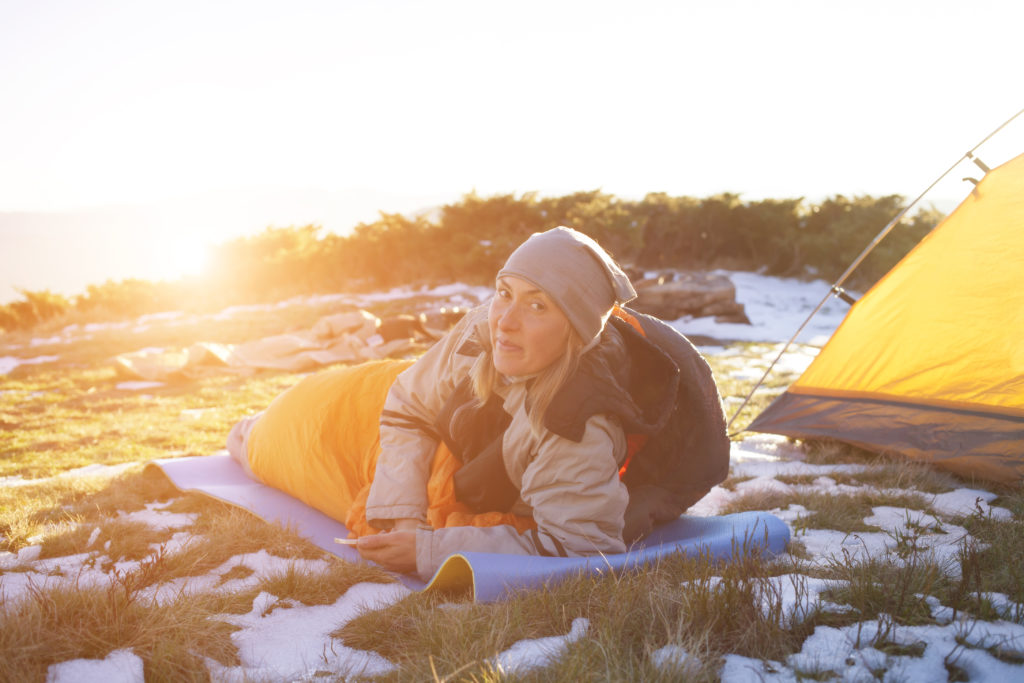 Quick Recommendations for the Best Sleeping Pads for Women
How To Choose the Right Sleeping Pad for Women
Warmth
Women tend to be cold sleepers. Scientifically, women need higher temperatures for sleeping than men. Luckily, the best sleeping pads for women are meant to keep female campers warm and comfortable. They are designed with a higher R-value. An R-value measures a fabric's capacity to resist heat flow.
Sleeping pads help prevent heat loss due to the cold ground and environment, particularly at night. The best sleeping pads for women include a high R-value to help keep you warm through the night. A sleeping pad's R-value ranges from 1 to 7. The higher the number, the more insulation it provides. Learn how to choose a suitable R-value for your sleeping pad here.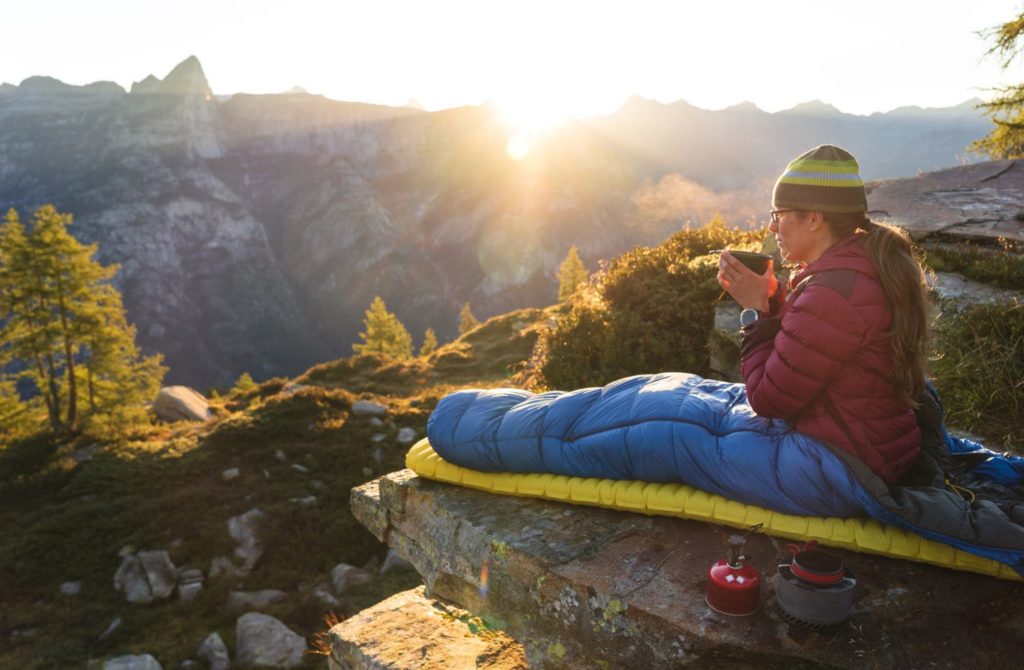 Shape
Many women's sleeping pads are designed to consider a woman's body shape, which is similar to the form of a typical mummy, wider at the hips and narrower at the shoulders than unisex models. Compared to a rectangular sleeping pad, a mummy type requires less fabric and is, therefore, lighter in weight.
Size
Generally speaking, many women are shorter than men. With this in mind, you certainly don't need to carry around a sleeping pad that is too long. Not only does this add extra weight to the load, but it takes up additional space when packed. If you are into backpacking, this can be a big deal. The best sleeping pad should be appropriate to your size, and many companies now sell them in varied sizes.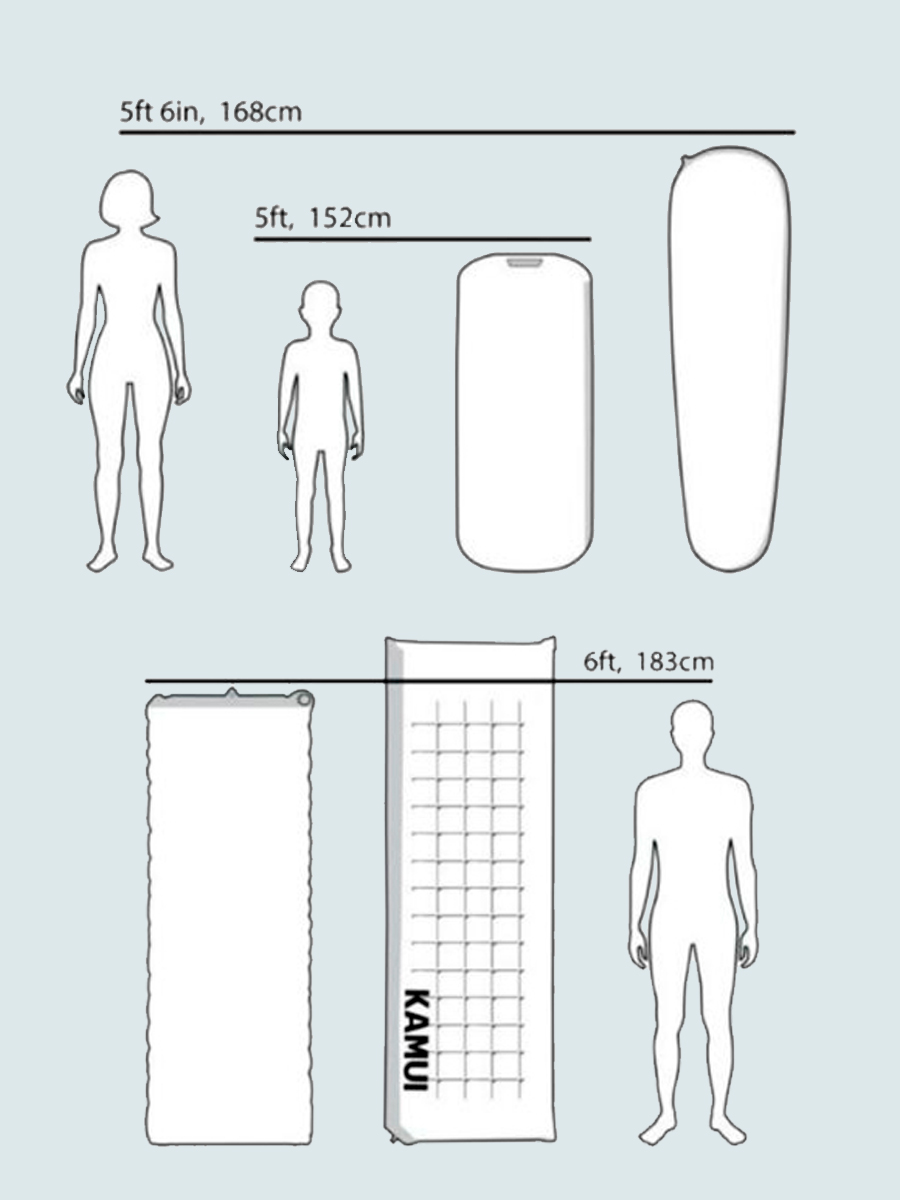 Weight
The best sleeping pads for women (and men) are on the lighter side while still providing the benefits for a comfortable night's sleep. The weight of a sleeping pad is vital to women who go backpacking. The best women's sleeping pads are lightweight!
Comfort
Sleeping pads that include foam are some of the most comfortable sleeping pads to spend the night on, and you can choose anything between closed and open foam pads, air pads, or even hammocks.
Color
The color of your sleeping pad won't change its functionality, but it can brighten your mood! Be sure to choose a sleeping pad color that matches your vibe. Are you looking for an earth tone that blends with the natural world? Or would you prefer a loud color that stands out and brings a little extra joy? Maybe you like all of your gear to match, and the perfect hue means a lot to you.
Best Sleeping Pads for Women: Our 10 Favorite Choices
The KAMUI self-inflating sleeping pad is a 2-inch thick camping pad best for car and family camping. With a 5.7 R-value and high rebound foam, this sleeping pad is an excellent option for women seeking warmth and comfort while camping near their vehicle. Multiple KAMUI sleeping pads can be attached to create one large sleeping surface; use the buttons to stack your KAMUI sleeping pad for additional insulation and comfort.
Pros:
Thick
Comfortable
High R-Value
Extra-long and wide
Simple
Heavy-duty material
Connects horizontally
Cons:
#2: Backpacking Friendly Sleeping Pad (lightest version): Therm-a-Rest NeoAir XLite
The Therm-a-Rest NeoAir XLite is perfect for backpacking because it is ultralight, warm, and ultra-packable. Its low-bulk fabrics and a tapered design make it easy to pack and carry at around 12 ounces or the size of a water bottle. Additionally, this sleeping pad is one of the best for women because its reflective technology attracts and traps body heat. A thickness of 2.5 inches contributes to achieving a 4.2 R-value for comfort and insulation. Women who backpack would benefit from this sleeping pad.
Pros:
Light
Compact
Versatile
Warm
Cons:
On the expensive side
Delicate
Makes noise while moving around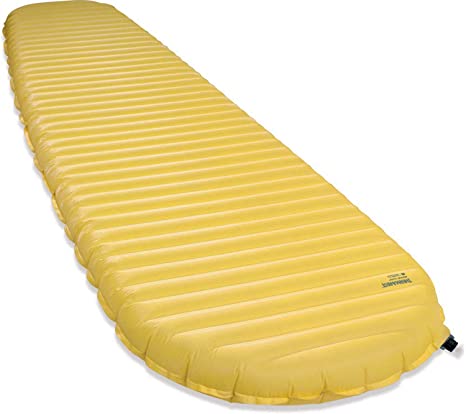 The Comfort Plus SI is a self-inflating sleeping pad that has been designed specifically for women. It has been designed with a curved shape and narrower width to provide more comfort and support than other sleeping pads on the market. The Comfort Plus SI also features an ergonomic shoulder area, which provides additional padding for your shoulders and allows you to rest your head in a natural position, even without a pillow.
Pros:
Durable
Great size and shape
Perfect for car camping
Cons:

The Sea to Summit Ether Lite Xtreme has an R-value of 6.3, making it an excellent option for all four seasons! This sleeping pad is specifically for cold-weather women adventurers. Compared to the unisex model, this women's sleeping pad has layers of insulation to prevent heat loss. The air Cells provide 4″ of stability and comfort, while the pillow Lock can attach a pillow to the sleeping pad for a stress-free sleep. This type is the best sleeping pad for women who camp in winter conditions.
Pros:
Cons:

The Exped SynMat UL is the most petite packable sleeping pad on the market. It packs down to a size of 9.5 "x 4.5″ x 2". This pad is great for camping, backpacking, and any other outdoor activity. The SynMat UL is lightweight and ultra-compact, providing comfort and insulation for sleepers on all types of surfaces. It also has an R-value of 3.2, which insulates well against the cold ground.
Pros:
Small packed size
Comfortable
Thick
Light
Cons:
The Big Agnes Q-Core SLX Petite Sleeping Pad is designed for petite builds and can be used by car campers, backpackers, and other people who need a lightweight sleeping pad. This sleeping pad is only 66 inches long and 2 inches wide, making it perfect for people shorter than 5'5″. It weighs one lb., which is heavier than ultralight sleeping pads. However, it's still lighter than many of the other ultralight pads on the market today. Big Agnes Q-Core SLX Petite is an excellent choice for those who want something that will still be comfortable but not take up too much room.
Pros:
Light
Small
Best for petite builds
Cons:
Too much side bulk
Expensive

The Sea to Summit Ultralight Insulated is a great choice for anyone who wants a lightweight and packable sleeping pad. It is the lightest and most packable pad on the market, making it perfect for backpacking trips. The Sea to Summit Ultralight Insulated Women's model has an R-value of 3.5, making it warmer than most other pads of this type. The Sea to Summit Ultralight Insulated comes with a pump bag that allows you to inflate the pad quickly and easily.
Pros:
Includes pump sack
Light
Easy to assemble
Small packed size
Cons:

The Therm-a-Rest Trail Lite – Women's is one option if you want to camp on a budget. It's made with ThermaCapture technology, which means it has excellent insulating properties to keep you warm on chilly nights. It also has a unique quilt design that provides warmth without adding weight or bulk to the pad while perfectly designed for women's bodies.
Pros:
Cons: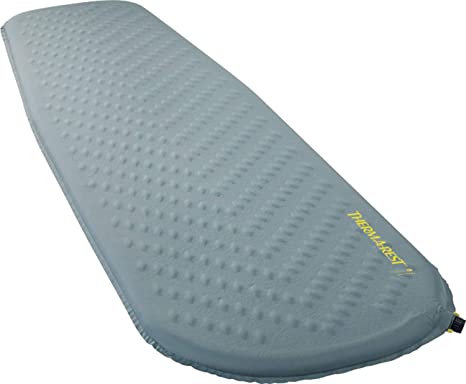 The REI Co-op AirRail Plus Women's is a lightweight and compact sleeping pad perfect for long hiking trips. This means that your sleeping pad will cradle you to sleep and not let you fall off the pad. That's what the extensions on the sides are for. The REI Co-op AirRail Plus Women's is the best sleeping bag for those who want to have a good night's sleep on their camping trips.
Pros:
Side rails so no rolling off the pad
Comfortable
Good value for money
Warm
Cons: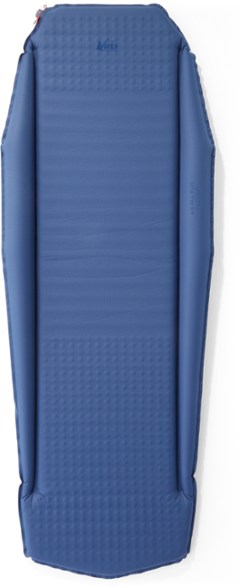 The Therm-a-Rest ProLite Plus Women's Sleeping Pad is the best sleeping pad for women that can be used throughout the year. It is made of durable material and can be easily inflated while offering insulation regardless of outside temperatures. While it is heavy and bulky, you are sure to be protected from the elements with this pad.
Pros:
Non-slip coating
Fit for four seasons
Warm
Cons:

Best Sleeping Pads for Women in the Outdoors
Women have different sleeping needs from men. The female hormones and metabolic rate influence this contrasting quality. Due to lower metabolic rates, women tend to have lower body temperatures. When sleeping the night in the outdoors, experts recommend using sleeping pads with higher R-values for female campers to stay warm and comfortable. Lastly, to save on space and travel light, look for a pad that fits right to your body shape and size. There you have it! We hope this guide helps you make a wise buying decision for a sleeping pad.
KAMUI Self-Inflating Sleeping Pad
Connectable with multiple sleeping pads
4-season sleeping pad
Provides great back support
Comes with a storage bag