What is the Most Comfortable Sleeping Pad? Here are Our Top 5 Favorites!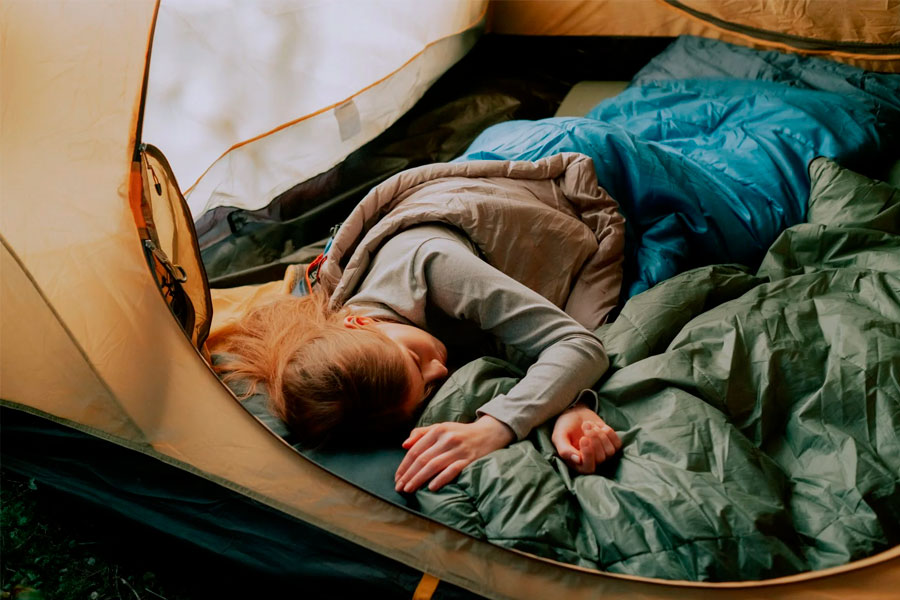 You don't need to sacrifice comfort when sleeping outside. The most comfortable sleeping pad can improve any outdoor enthusiast's camping trip.
Luckily, there are sleeping pads designed for all kinds of camping. Whether sleeping in a tent, a hammock, or even in your car, there's a sleeping pad for every camping occasion.
We've compiled a list of factors you should consider when searching for a comfortable sleeping pad. We took it one step further by sharing the pros and cons of the top 5 sleeping pads on Amazon and a few frequently asked questions.
What Should I Consider When Purchasing A Comfortable Sleeping Pad for Camping?
There are several factors to consider when purchasing a comfortable sleeping pad. It's important to know what you intend to use your sleeping pad for; car camping, backpacking, and winter camping all require slightly different sleeping pad characteristics.
Different features, such as weight, cushioning, and dimensions, are important when choosing the most comfortable sleeping pad. Additional important characteristics include r-value, sleep system, and type of sleeping pad. In this post, we'll break down the important aspects of each characteristic and questions to ask regarding each.
Intended Use
Backpacking
A comfortable sleeping pad for backpacking packs up small and light. Backpacking includes hiking with all of your camping gear in your backpack to a campsite.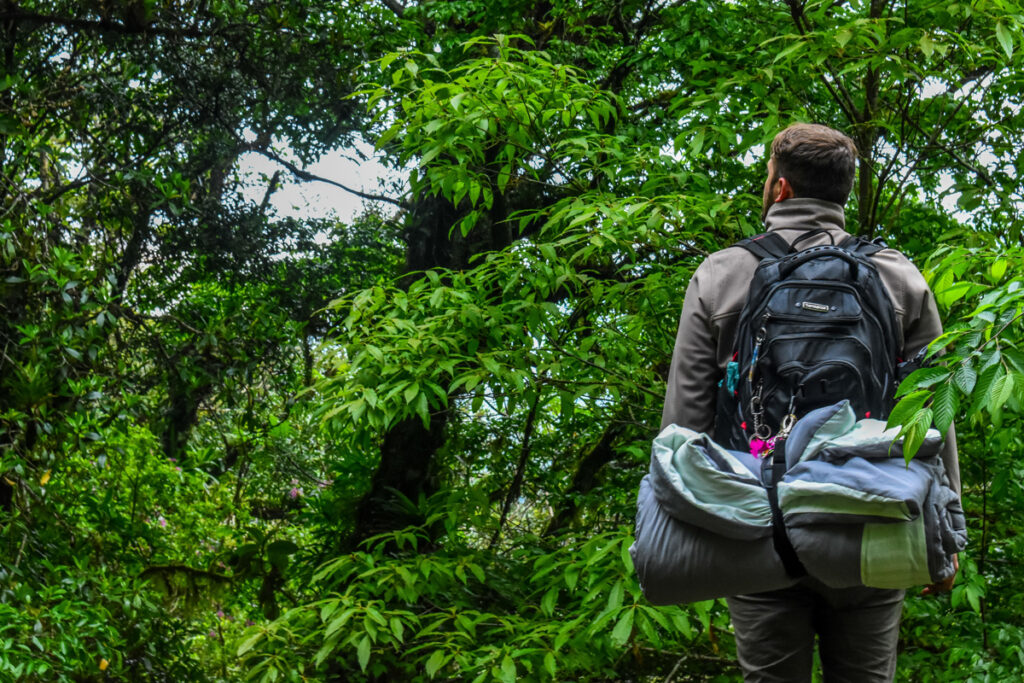 Car Camping
Car Camping is all about comfort. A thick, heavy sleeping pad is preferred for this intended use. Because you don't have to pack everything in, the weight and packability aren't as important.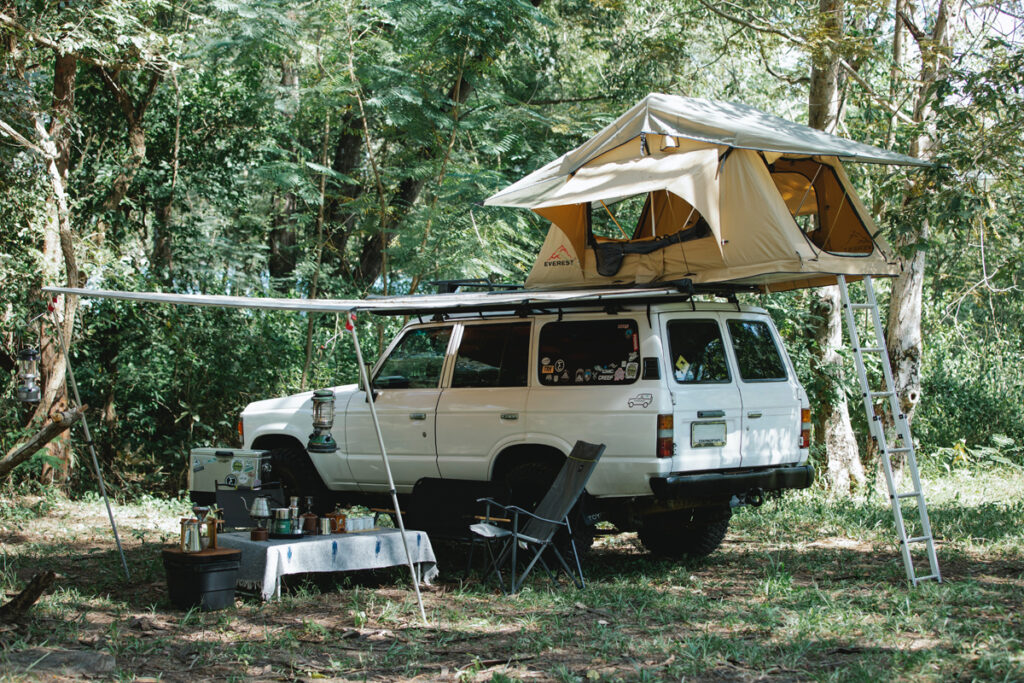 Couples Camping
The most comfortable sleeping pad for couple camping is one that fits two people. You can snag two individual sleeping pads that connect or invest in a double sleeping pad. If you're looking for a connectable sleeping pad for a wider sleeping surface that provides split comfort, the KAMUI self-inflating sleeping pad is a perfect choice.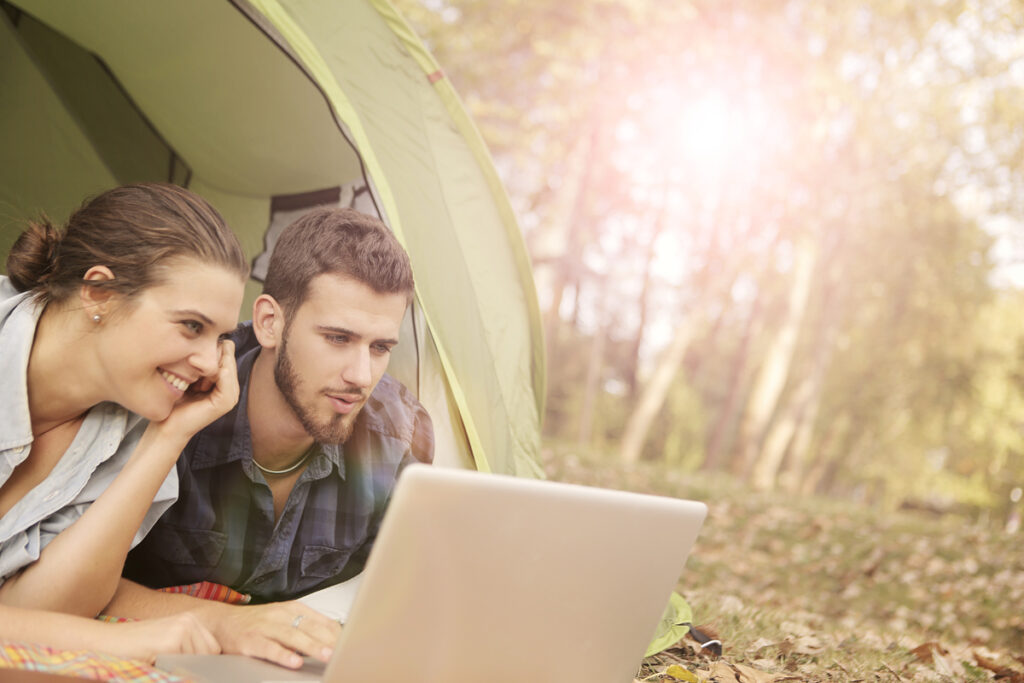 Winter Camping
When winter camping, the r-value of your sleeping pad is the most important characteristic. You need to stay warm throughout the night to be comfortable.
Summer Camping
Generally, the r-value is less important in the summer months. It is important to have an idea of where you plan on camping! If you're camping at a high elevation, you might still want a sleeping pad with a decent r-value.
Sleeping Pad Features
Weight
The weight of your sleeping pad is most important when you plan on using it for backpacking. Weight, however, does often relate to packable size and packability. If you are transporting your sleeping pad in a smaller space, weight might still play an important role in your decision.
Cushioning
The cushion and comfort of your sleeping pad are determined by the foam and/or air inside. The sleeping pads with the most cushioning include both open-cell foam and air in their design.
Dimensions
Make sure the dimensions of your sleeping pad fit your needs. If you're a taller person, you'll want to find a sleeping pad that's extra long. Similarly, if you're a broader person, a wider option would be the most comfortable sleeping pad for you.
R-value
R-value is a material's ability to resist heat flow. The higher the R-value, the greater the insulating power.
A comfortable sleeping pad that will keep you warm throughout the night should have an r-value of 2.5 or more. If you'll be sleeping in cold winter conditions, the suggested r-value is 5.
Types of Sleeping Pads
Air
Air pads involve manual inflation via your breath, an electronic or hand pump, or a pump sack.
Pros:
There are a wide variety of air pad styles. Air pads are comfortable and lightweight. They're also the most compact type of sleeping pad when packed. The firmness of the mattress is customizable by releasing or adding air from the valve.
Cons:
The lighter and more compact the air pad, the more expensive they tend to be. They no longer serve their purpose when punctured or ripped, although a patch kit makes field repairs possible.
If you inflate manually, moisture from your breath can get trapped inside. This can lead to bacterial or mold issues. Using a pump system will help prevent moisture buildup, as will storing your pad unrolled with valve(s) open.
Self-Inflating
Self-inflating pads provide a combination of open-cell foam insulation and air. Opening the valve(s) allows the foam to expand and automatically absorb the air. Additionally, you can use manual breaths to increase firmness. Find out in this article more details on the use, care, and maintenance of a self-inflating sleeping pad.

Pros:
Self-inflating pads offer a wide range of warmth, size, and cost options. They offer excellent comfort via insulation and adjustable firmness. They're generally more durable than air pads and will still provide insulation if punctured.
Cons:
Self-inflating sleeping pads are heavier and more expensive than simple foam pads. They're also not as compact as air pads. This style of sleeping pad is a little bulky to carry and store.
Closed-Cell Foam
Closed-Cell Foam sleeping pads are the most basic of backpacking and camping pads. They're made of dense foam filled with tiny closed-air cells.
Pros:
They're lightweight and inexpensive. You don't need to worry about punctures or leaks. Closed-Cell Foam pads can double as sit pads.
Cons:
Closed-Cell Foam pads are less comfortable than air and self-inflating pads. They're stiff and tend to be bulky when compared to their air pad competitors.
Every outdoor enthusiast has different sleeping needs! Luckily, there is a sleeping pad out there for everyone.
Most Comfortable Sleeping Pads on Amazon
The chart below includes the 5 most comfortable sleeping pads on Amazon:
SLEEPING PAD BRAND
KAMUI Self-Inflating Sleeping Pad
KLYMIT V Sleeping Pad
Elegear Double Sleeping Pad
Featherstone El Cordion
SAYGOGO SUV Air Mattress
STYLE
Self-Inflating
Air Pad
Air Pad
Closed-Cell
Air Pad
PROS
Connectable to other Pads;
Comfortable
Simple to Set Up
V-shape design for hammocking;
Very lightweight;
Packable
Ample space for camping couples;
Built-in foot pump;
Built-in pillow
Very Lightweight;
Incredibly durable;
Lifetime Warranty
Can be customized;
Perfect Size for any SUV;
Comes with an air pump with a car adapter
CONS
A little bulky;
Should be stored open
Manual inflating can be time consuming
Difficult to inflate in a smaller tent
Not the most comfortable option;
Low R-value
Heavy and Bulky
COMFORT
✓
✓
✓
–
✓
DURABILITY
✓
✓
–
✓
–
SLEEP SYSTEM
tent/car camping
hammocking
couple camping
backpacking
car camping
R-VALUE
5.7
4.4
2.1
2.1
3.0
WEIGHT
3.5 lbs
(1.59 kgs)
2.1 lbs
(0.95 kgs)
5.5 lbs
(2.5 kgs)
1 lb
(0.45 kg)
7 lbs
(3.17 kgs)
DIMENSIONS
75.6×22.6×2″ (192×57.4×2.5cm)
78x47x3"
(198×119.3×7.6cm)
79x55x4″ (200.7×139.7x10cm)
74x22x0.9"
(188×55.8×2.3cm)
69x51x6"
(175×129.5x15cm)
Sleeping Pad FAQs
How Can I Make My Sleeping Pad More Comfortable?
You can make your sleeping pad more comfortable by adjusting your whole sleep system.
Sleeping bags and tents can all contribute to overall sleep comfort. As for your sleeping pad, you can always upgrade your pad to include more open-cell foam. Additionally, you can also stack multiple sleeping pads to create the most comfortable sleeping pad arrangement.
How Do I Make My Sleeping Pad Warmer?
Sleeping pads are designed to go underneath your sleeping bag, the sleeper, and on the ground.
If your sleeping bag is big enough, you can place your sleeping pad inside of your bag to keep it from moving throughout the night.
How Heavy Should My Sleeping Pad Be?
The weight of your sleeping pad is a personal choice. It truly depends on how you'll be using your sleeping pad.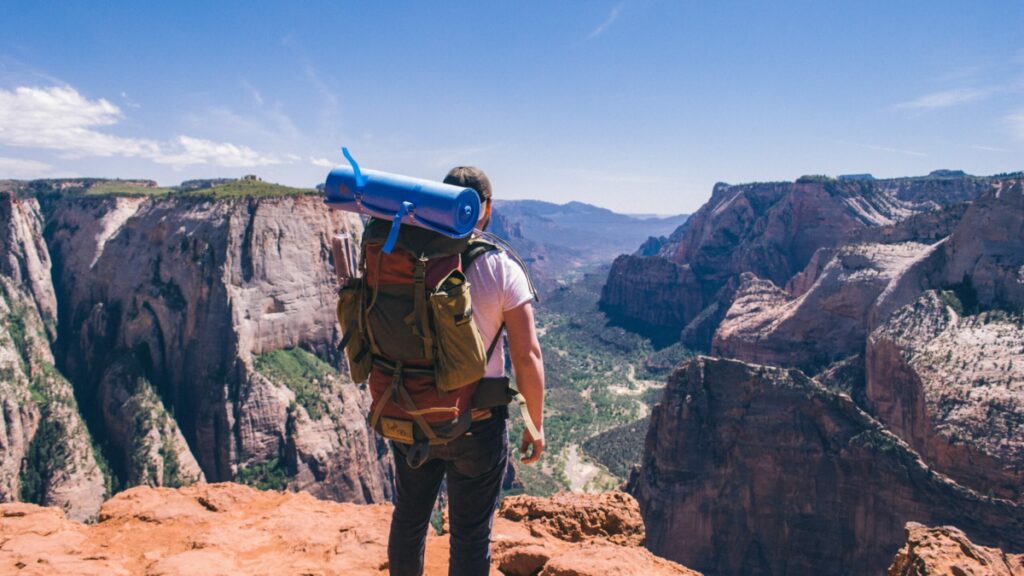 If you plan on backpacking with your sleeping pad, keeping your sleeping pad around 1 pound is the best practice. If you won't be backpacking with your sleeping pad, weight becomes less important.
Conclusion
The most comfortable sleeping pad is going to be different for everyone.
We rated 5 of Amazon's top-selling sleeping pads, sharing the pros and cons of each. Additionally, we shared which sleep system they should use and their general comfort and durability level.
The KAMUI Self-Inflating Sleeping Pad is engineered to provide comfort, warmth, and adjustability to solo, family, and group campers. If you need more cushioning and warmth, you can stack two pads up easily. Be sure to secure them on the side buttons so they won't slip when you're asleep. Connect two or more of these pads during group or family campouts for a wider sleeping area.
A sleeping pad is a necessity for sleeping outdoors and enjoying it. Whether car camping with friends, backpacking deep in the woods or hanging out on the beach, your most comfortable sleeping pad ultimately depends on your lifestyle.