Finding The Best Roll Mat For Sleeping Bag (10 Options)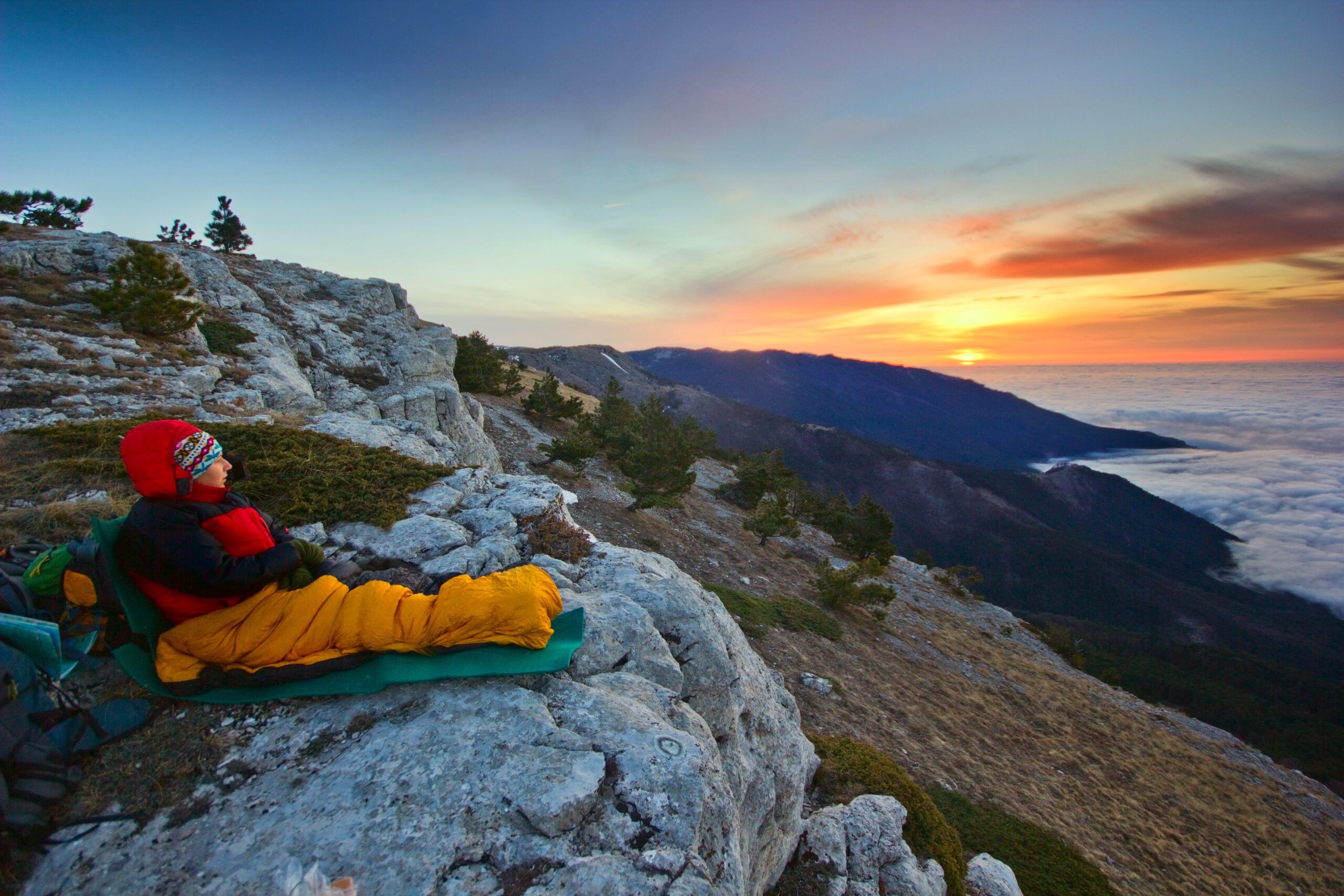 Your sleeping mat is there to help you get a better sleep every night at camp, and understanding how each pad type works is a major step in sleeping better and feeling more comfortable when camping. But how can one feel more comfortable? It is through heat retention, and this article will tell you how a roll mat for sleeping bag keeps you warm and comfortable every night, how to choose one, and what the best options are.
What are roll mats for sleeping bag and their purpose?
First, we need to address what roll mats are for you to understand what needs to be placed under your sleeping bag. Therefore, a roll mat is essential for anyone who loves camping, hiking, or spending time outdoors.
They provide insulation from the cold ground and help to keep you warm. Sleeping pads also provide cushioning, allowing you to sleep more comfortably. They range from self-inflating foam mats to air mattresses.
Roll mats are designed to be rolled up into a compact size when not in use, making them ideal for those who need something portable and convenient.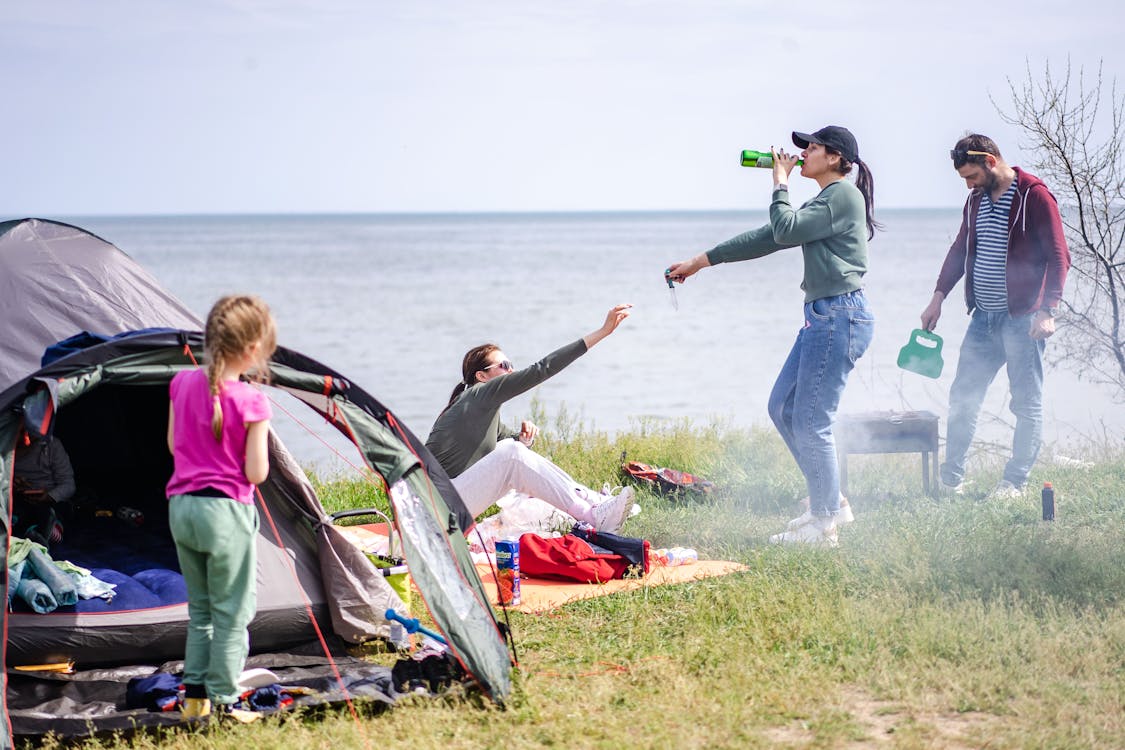 In the end, we also need to address the purpose of a roll mat. Roll mats are generally used as insulation underneath sleeping bags, helping to keep the user warm and comfortable with cushioning in all kinds of temperatures.
Still, different types of mats have different purposes, and an inflatable pad will be different than an air mattress. With the right roll mat, you can ensure your next outdoor adventure is as comfortable as possible. Just make sure it isn't too thin.
Do you need both a sleeping pad and a sleeping bag?
Yes, you do need a pad and a bag when camping. The sleeping bag keeps you warm, just like your blanket at home, while the sleeping mat or pad provides cushioning, like your mattress at home, and keeps you warm at the same time.
If you are planning a camping trip, one of the most important decisions you need to make is whether to bring both a sleeping pad and a sleeping bag. While both of these items can be beneficial, it is important to understand their differences and what they are best used for.
A sleeping pad provides insulation from the cold ground, while a sleeping bag helps to keep your body temperature regulated and provides extra warmth when needed. Ultimately, you will see that both are key factors in your camping experience to ensure a comfortable night's sleep outdoors.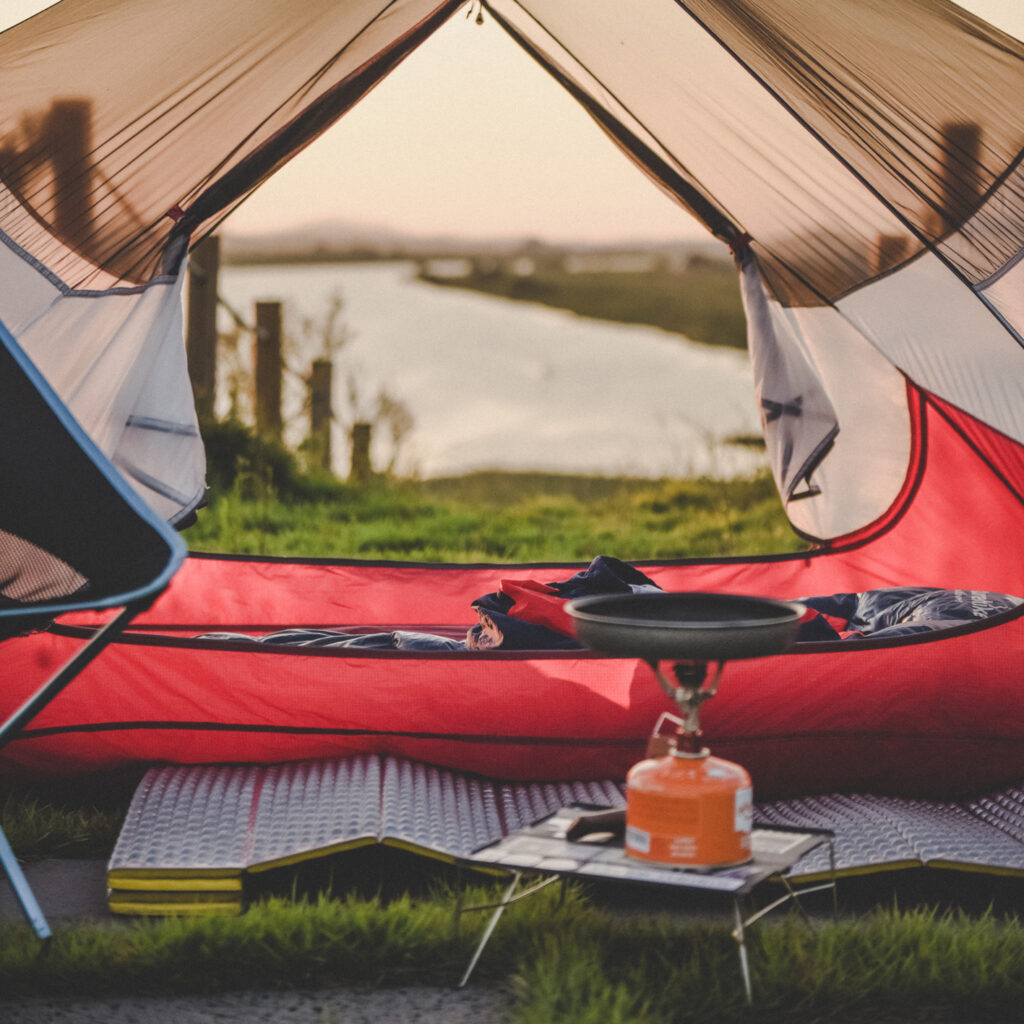 Our 10 Quick Picks:
10 Best Four-Season Roll Mat for Sleeping Bag
These are a few roll mats you can try out for camping:
Camping is a great way to get away from the hustle and bustle of everyday life and immerse yourself in nature. But it can be hard to find a comfortable place to sleep. That's why KAMUI has developed the Self Inflating Sleeping Pad, designed for camping families who need a reliable, comfortable sleeping pad that's easy to set up and take down.
Pros:
Lightweight
High-quality
R-Value of 5.7
For people up to 6 ft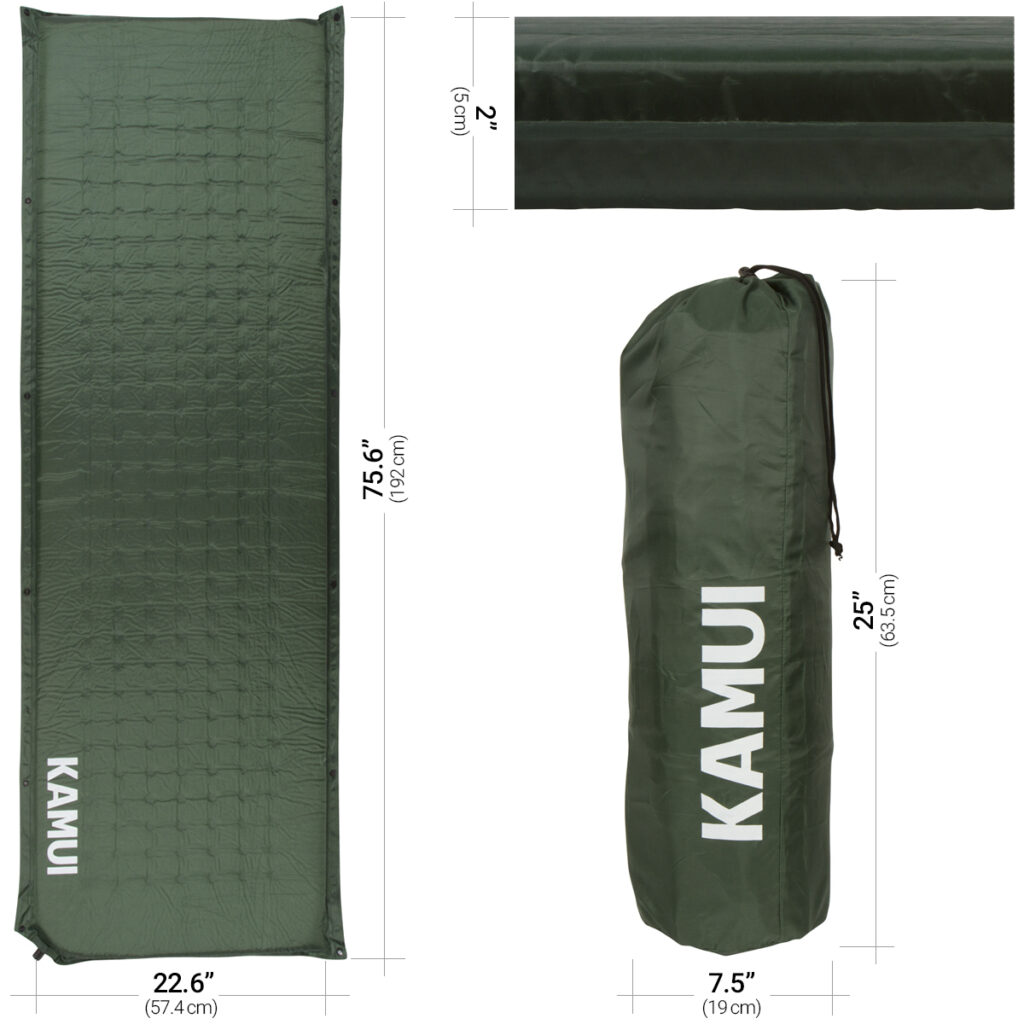 Klymit Insulated Static V Inflatable Sleeping Pad is a great choice for camping enthusiasts looking for a reliable and comfortable sleeping pad. This sleeping pad is designed to provide warmth, stability, and comfort during camping trips.
It has an insulated top layer that helps keep the user warm even in cold temperatures. It also features an integrated pump that makes inflating the sleeping pad quick and easy. Despite its numerous advantages, some cons are associated with this product, such as its bulkiness when packed up and its lack of adjustable firmness levels.
Pros:
High R-value
Thick
Firm
Easy to inflate
Lightweight
Cons: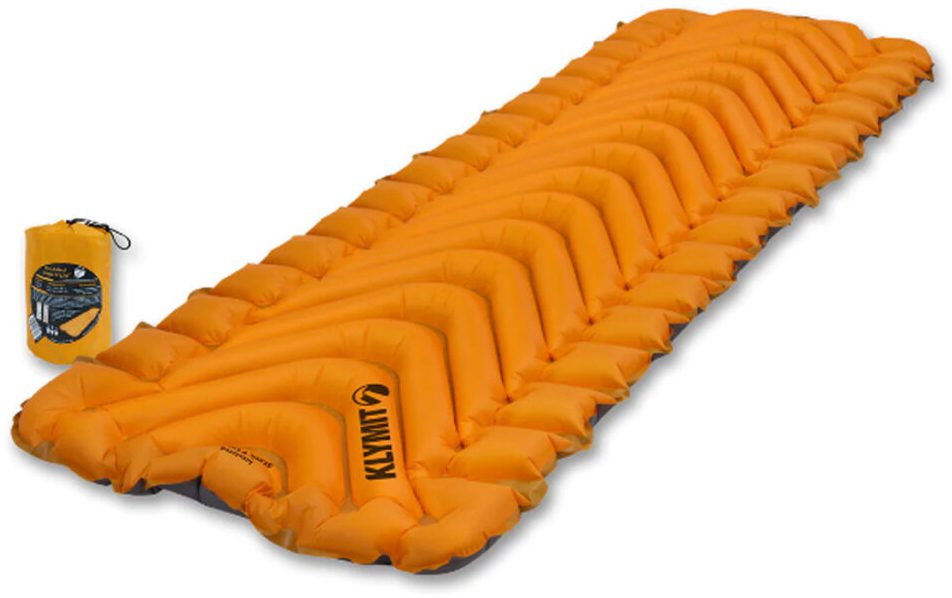 This is one of the most popular foam sleeping pads today. It is made from high-density EVA foam, making it both comfortable and supportive at the same time. The mat also features an anti-slip surface, which makes it perfect for yoga or camping. However, there are pros and cons to consider before purchasing the Pro Lift C-5006 Foldable EVA Mat.
Pros:
Multipurpose
Light
Small folded weight
Cons:
HiHiker Camping Sleeping Pad is a lightweight, portable sleeping pad that provides comfort and convenience for campers. It features an air-filled core and an outer shell made from durable ripstop fabric. The pad is designed to provide insulation and cushioning for a comfortable night's sleep outdoors. While it may not look much, this air pad is simple, portable, and light.
Pros:
Light
Simple inflation
Compact
Medium inflated size
Cons: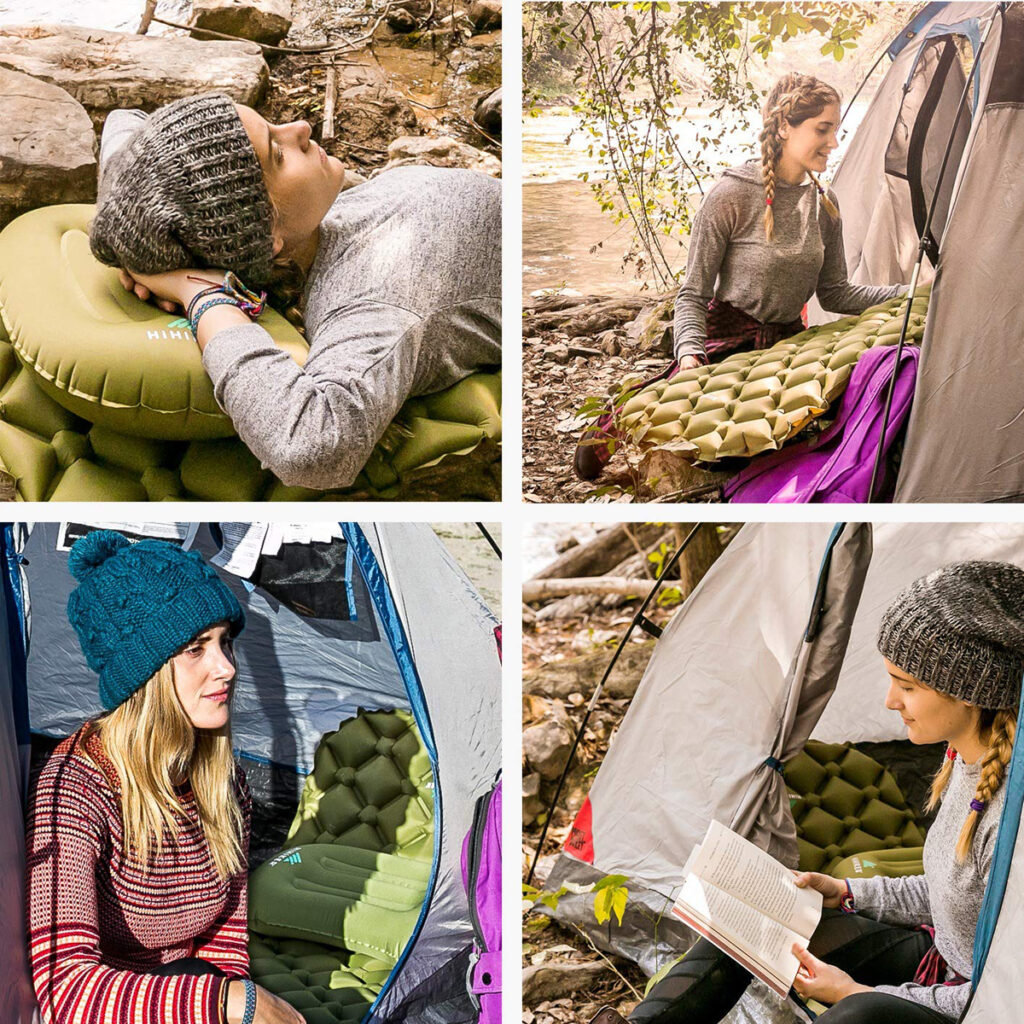 Another foam pad on our list is the Widesea Foam Backpacking Sleeping Pad. This lightweight and comfortable sleeping pad is perfect for camping and backpacking trips. It is made of high-quality foam that provides cushioning and supports a fair amount while sleeping. However, there are some drawbacks to consider when deciding if this sleeping pad is right for you.
Pros:
Small pack size
No inflation
Simple
Can't be broken
Cons:
The BETTER HABITAT SleepReady Portable Floor Mattress & Guest Bed is a great option for those who need a comfortable and versatile sleeping solution for camping or other outdoor activities.
This mattress offers superior comfort, portability, and affordability, making it an ideal choice for campers and outdoor enthusiasts. However, it is crucial to consider the pros and cons of the mattress before making the purchase decision.
Pros:
Comfortable
Thick
No inflation
Big size
Cons:
Heavy
Only for car camping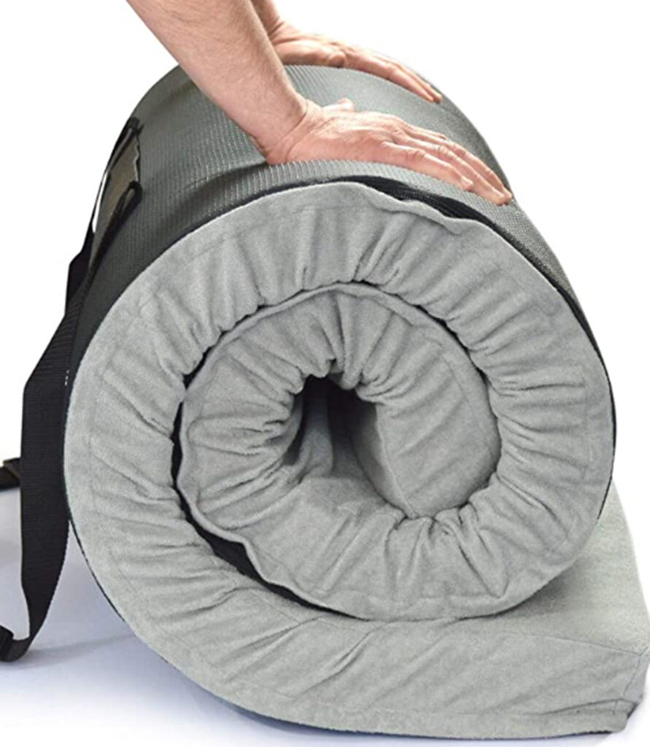 The Therm-a-Rest Basecamp Self-Inflating Camping Sleeping Pad is a great choice for those looking for an easy way to get a comfortable and supportive sleep while camping. It self-inflates, making setup quick and easy, and provides superior insulation from the cold ground. It also has an integrated foot pump, making it even easier to inflate the pad.
Pros:
Quick inflation
R-value 6
Cons: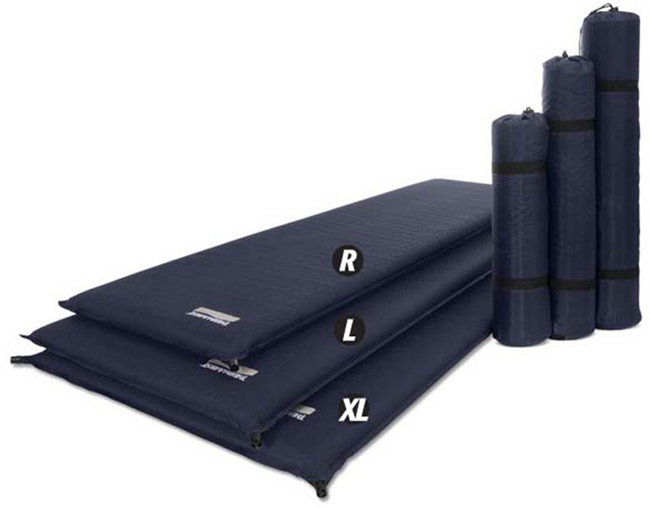 This cot provides excellent support and comfort, making it the perfect choice for long camping trips. It is lightweight, easy to set up, and has an adjustable height feature that allows you to adjust it to your desired comfort level. This cot is designed for camping pros and offers an array of features that make it one of the best cots on the market.
Pros:
Light for a cot
Easy setup
Adjustable height
Cons:
Still heavy
Bulky
Only for car camping
The ZOOOBELIVES Extra Thickness Inflatable Sleeping Pad with Built-in Pump is a great choice for campers and hikers looking for a comfortable, lightweight sleeping pad. It features an extra layer of thickness and a built-in pump.
With this sleeping pad, you can enjoy a good night's sleep in the wilderness. However, it has some drawbacks that should be considered before purchasing.
Pros:
Built-in pump
Multipurpose
Thick
Cons:

The KUHEE Sleeping Pad is designed to provide campers comfort and support during their trip. It features a lightweight design, an ergonomic shape, and a durable construction that will last years.
In this article, we'll explore the advantages and disadvantages of using KUHEE's Sleeping Pad for camping so you can decide if it's right for your next adventure. Sure, it has some pros, but also cons, like the pillow, and it deflates by itself.
Pros:
Built-in pillow
Built-in pump
Supports up to 400 lbs
Cons:
Pillow is too thin
Easy to deflate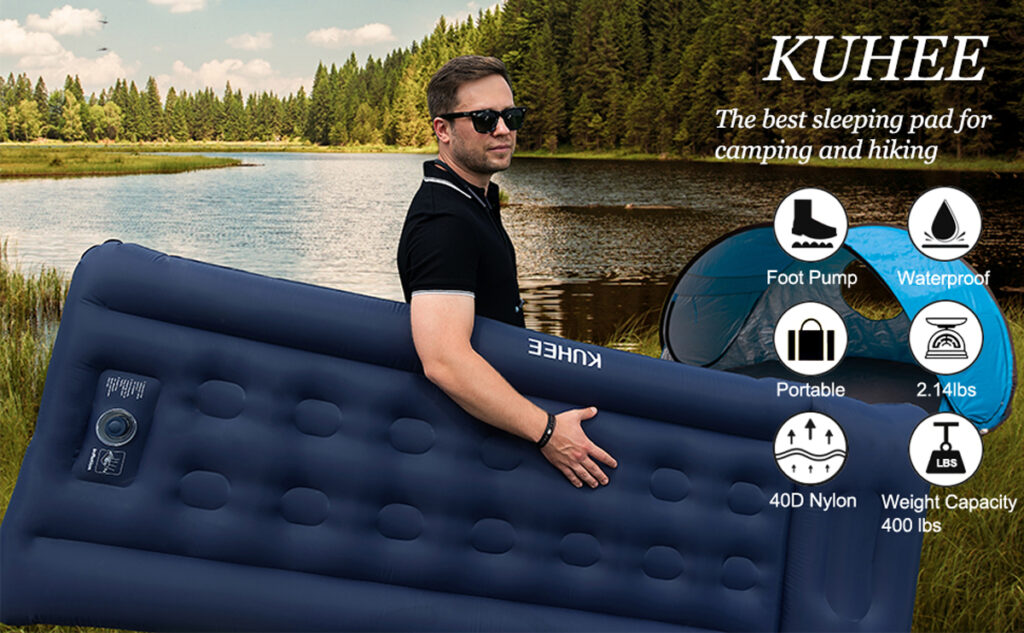 What Sleeping Pad and Sleeping Bag Rating Should I Get?
Look no further because this article will discuss the factors to consider when choosing a sleeping pad and sleeping bag rating. Also, we will give a clear guide on how to choose the right option for you.
The most important thing to keep in mind is the temperature rating of your pad and bag. When preparing for your camping trip, check the lowest temperature in the evening that your location will have.
If that is 59°F, ensure your sleeping bag comfort rating is at least 59°F. The same goes for sleeping pads, whose temperature rating is expressed in R-value. Still, different types of camping will require different pads, so here are some of them:
Activity
Sleeping pad type
Key features
Car camping
Hunting Fishing
Air mattress
Memory foam mattress
Self-inflating sleeping pad
Comfortable
Winter Camping
Sleeping pad with a high R-value (air pad or self-inflating pad)
Heat retention
Backpacking
Thru-hiking
Air pad
Foam mat
Self-inflating pad
Lightweight
What should be considered before purchasing a roll mat for Sleeping Bag?
When buying a roll mat for your sleeping bag, consider several things. From the material and size of the roll mat to what type of sleeping bag you have, all these factors should be taken into account before making a purchase.
Construction
Many different types of sleeping pads are available on the market, each with its unique construction and features. From closed-cell foam to air-filled designs, understanding the construction types of sleeping pads can help you make an informed decision when selecting one for your next outdoor adventure.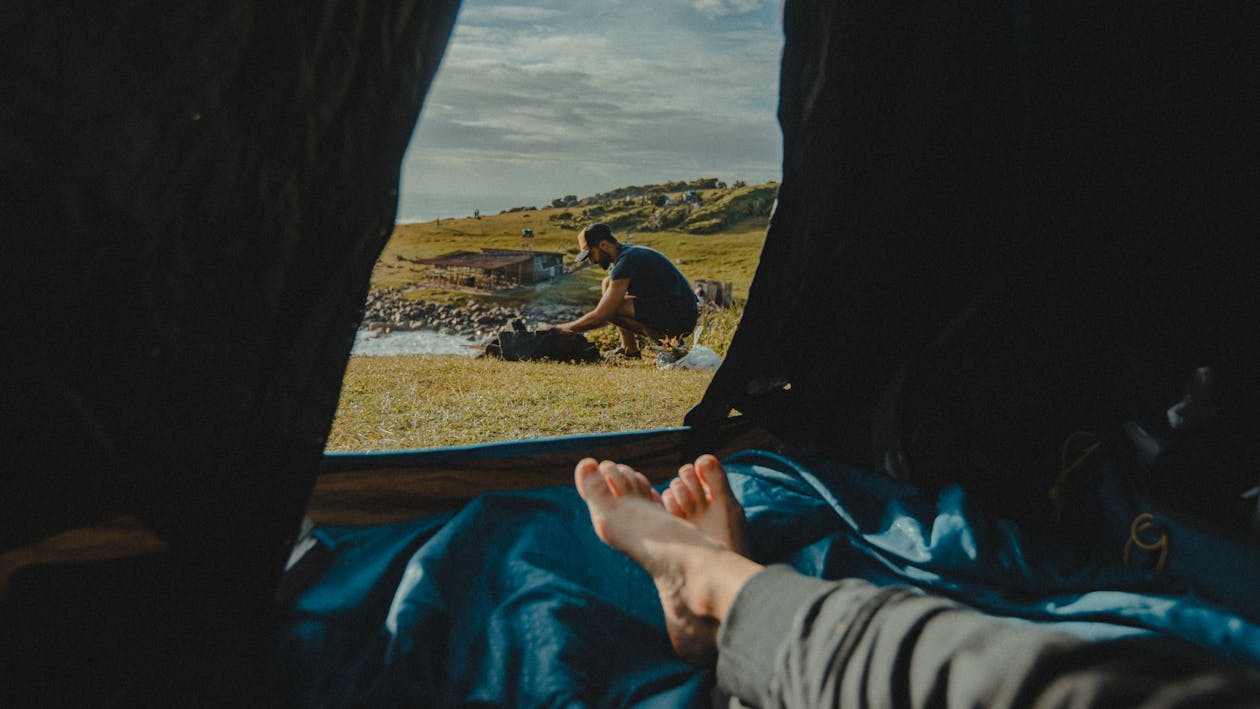 Self-inflating Pads
Self-inflating pads are a great way to make camping more comfortable and convenient. They are lightweight, easy to store and inflate in minutes. But before you decide to buy one, it is important to understand the pros and cons of self-inflating pads.
On the one hand, self-inflating pads offer many benefits, such as comfort, convenience, portability, and ease of use. They are also great for camping trips because they provide insulation from the cold ground. On the other hand, they can be expensive and take up a lot of space when packed away. Additionally, they must be refilled with air every few days to maintain their comfort level.
Air Pads
They provide a lightweight, compact, insulated sleep system that can easily be transported from one location to another. Air sleeping pads come in different sizes, shapes, and materials, which makes it easy for anyone to find the perfect pad for their needs.
Although air sleeping pads have many advantages, some drawbacks must be considered. These sleeping pads are lightweight and easy to inflate but can be difficult to keep inflated if you have an air leak. In addition, the comfort level of air sleeping pads is often lower than foam or self-inflating options.
Closed-Cell Foam Camping Mats
Closed-cell foam camping mats are an excellent choice for campers looking for a lightweight, durable, and comfortable sleeping surface. They can be easily folded up for storage or transport. However, it's essential to consider both the pros and cons of closed-cell foam camping mats before investing in one.
Closed-cell foam camping mats offer several benefits, such as being lightweight, durable, and easy to store. Still, there are some drawbacks, such as being uncomfortable due to their lack of cushioning and not providing that much insulation from the ground.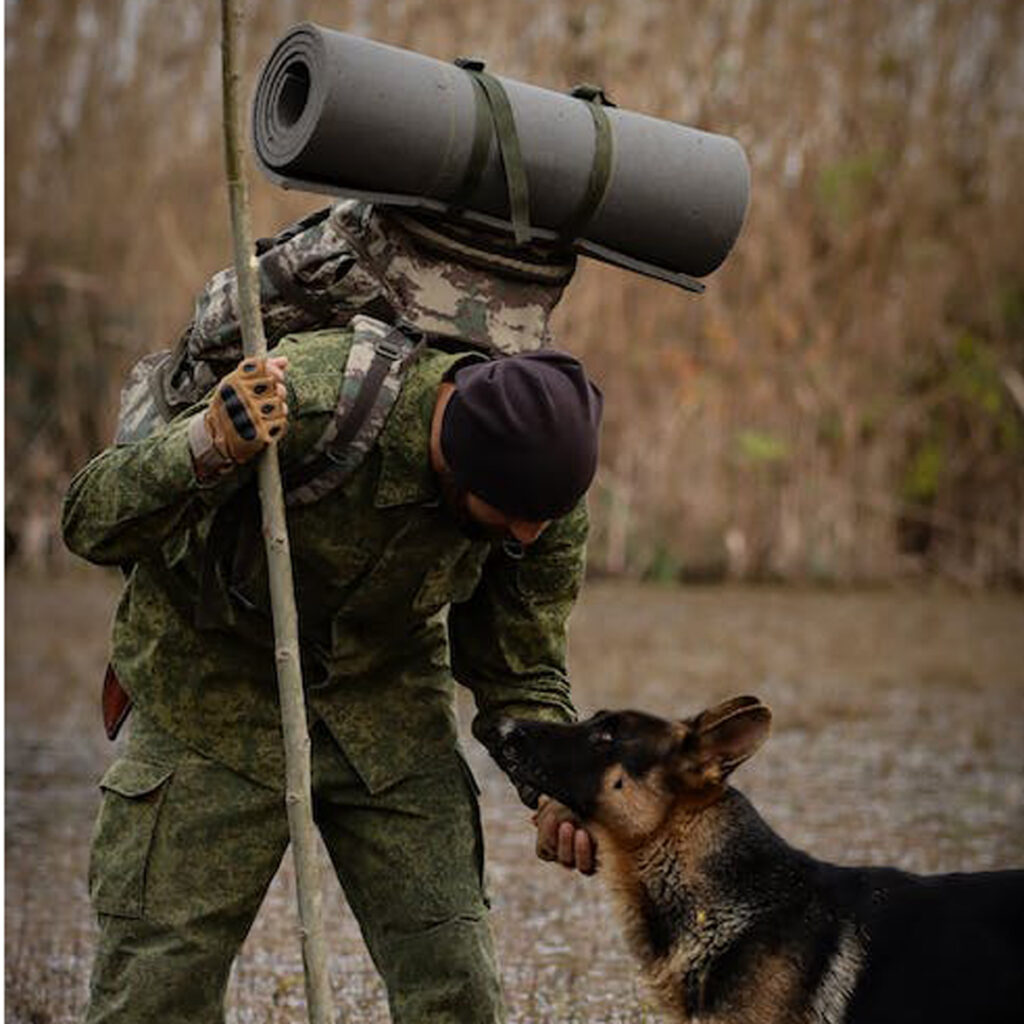 Camping Cots
These cots are an excellent substitute for roll mats, and if you want a stable and elevated sleeping surface, this is the way to go. This can benefit those with back or joint pain. Still, you need to know that camping cots are not lightweight or easy to transport, making them perfect for car camping but not any other camping type.
Therefore, one can say that camping cots may not be suitable for rough terrain, they can be bulky and heavy to transport, and they may not provide the same level of comfort as traditional air mattresses.
R-value
It is essential to evaluate the R-value when selecting a sleeping mat, as it determines the level of insulation and comfort you will experience. The higher the number, the more warmth and comfort you'll be able to enjoy.
The R-value is a measure of thermal resistance, and it tells you how well a material will insulate you from cold temperatures. A higher R-value means the material is better at blocking cold temperatures and keeping you warm. Choosing a roll mat with the right R-value is important to stay comfortable while camping outdoors in colder climates.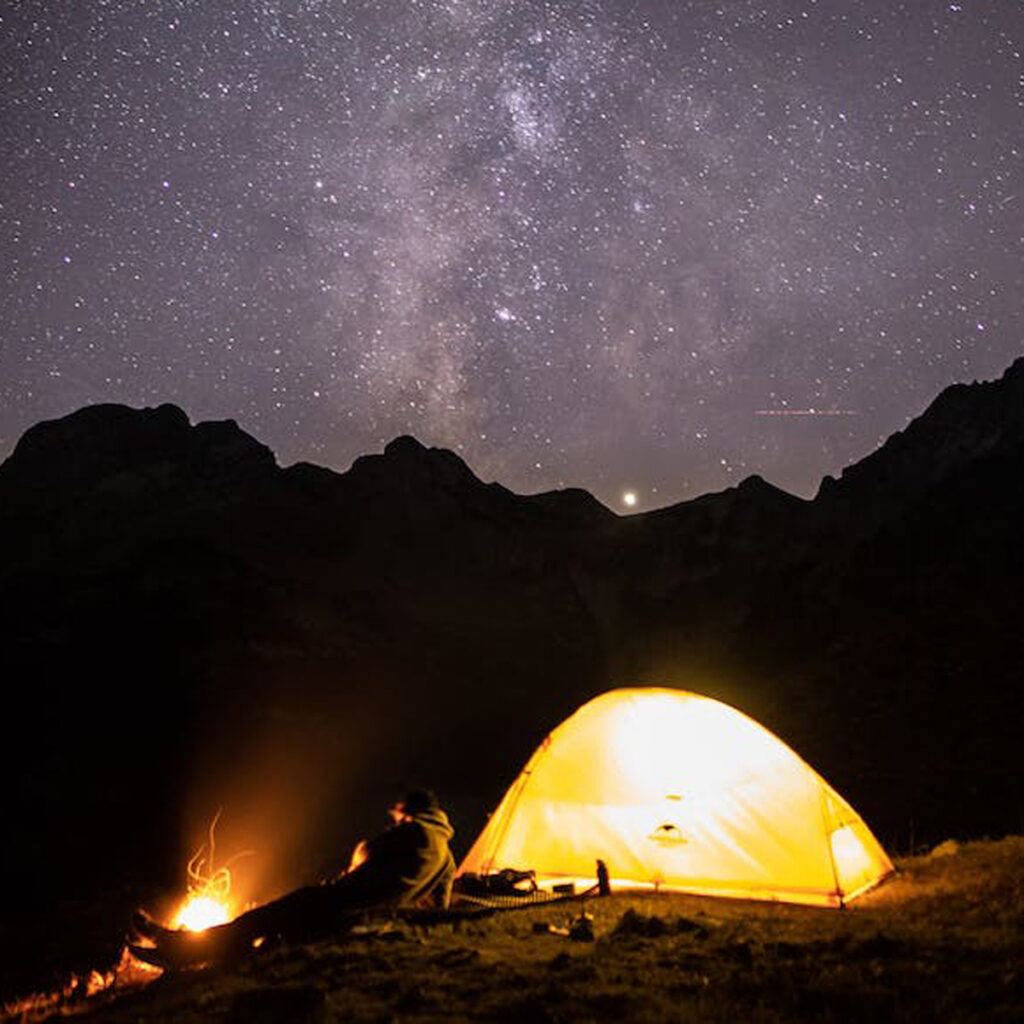 Size and shape
When it comes to camping, it is essential to have the right gear. One of the most important pieces of equipment is the sleeping mat. Not only does it provide comfort and insulation from the cold ground, but its size also determines your available space for your sleeping bag. Before you make your purchase, make sure that you measure your sleeping bag and select a roll mat that will accommodate its size.
Weight and Packed Size
When it comes to purchasing a roll mat for a sleeping bag, weight and packed size should be taken into consideration. This is because the weight and packed size of the roll mat will affect how comfortable you are when you are sleeping in your bag. It will also determine how easy carrying around and transporting the roll mat is.
Furthermore, the weight and packed size of the roll mat can also determine how much space it takes up when stored away in your backpack or suitcase. Therefore, before purchasing, it is important to consider the weight and packed size of a roll mat for your sleeping bag.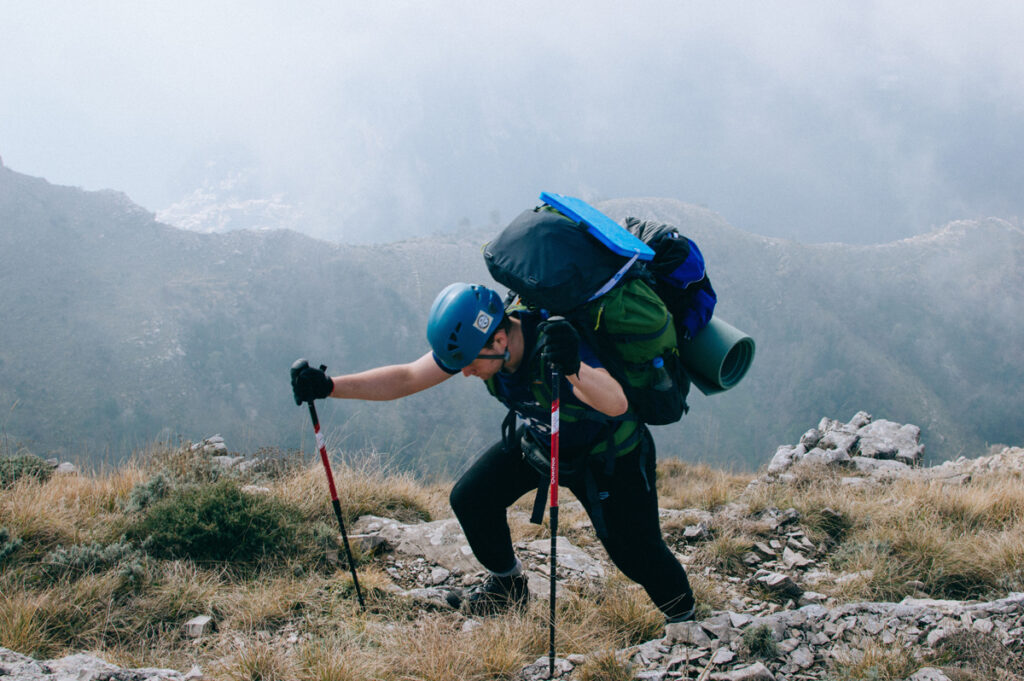 Price
It can be difficult to decide which option is best for you, considering the range of available prices. However, it is important to remember that the price of a roll mat does not necessarily reflect its quality or suitability for your needs. Therefore, it is essential to consider other factors, such as size, comfort level, and durability, when deciding.
Activity
Depending on the type of outdoor activity you plan, the roll mat you choose can make a huge difference in comfort and convenience. Whether you're planning a camping trip, an outdoor adventure with backpacking, or want a fishing trip, it's essential to consider the type of activity before buying a roll mat.
From lightweight mats for backpacking trips to more robust ones for car camping, several types available are designed to meet different needs.
Other Considerations
By considering all of these factors before making a purchase, you can ensure that you are getting the best possible product for your needs, s here are the things you need to take into account:
Pump Sack
A pump sack is an essential piece of equipment for any camping enthusiast. It helps to inflate a sleeping mat quickly and efficiently and can be used in any environment. The pump sack is designed to fit over a roll mat, and it can provide extra comfort when sleeping outdoors. Pump sacks are lightweight, compact, and easy to store. With it, you won't need an air pump at all.
Repair Kit
Imagine you are on a camping trip and see your pad slit open by a cactus. Oh no! What should you do now?
A repair kit can be invaluable in ensuring your sleeping bag is kept in good condition for years. It will contain all the necessary materials and tools for repairing any tears or holes in the roll mat and provide instructions on how to do so.
FAQs
How cold is too cold to sleep in a tent?
No temperature is too low to sleep in a tent, but if you have a 3-season bag and sleeping pad, a temperature around 35 degrees Fahrenheit or -1 degrees Celsius will be too low.
To determine the ideal temperature for camping, you need to consider factors such as the type of tent you are using, the quality of your sleeping bag and mat, and other environmental conditions. Understanding these factors and preparing accordingly ensures that your camping trips remain enjoyable even when temperatures drop.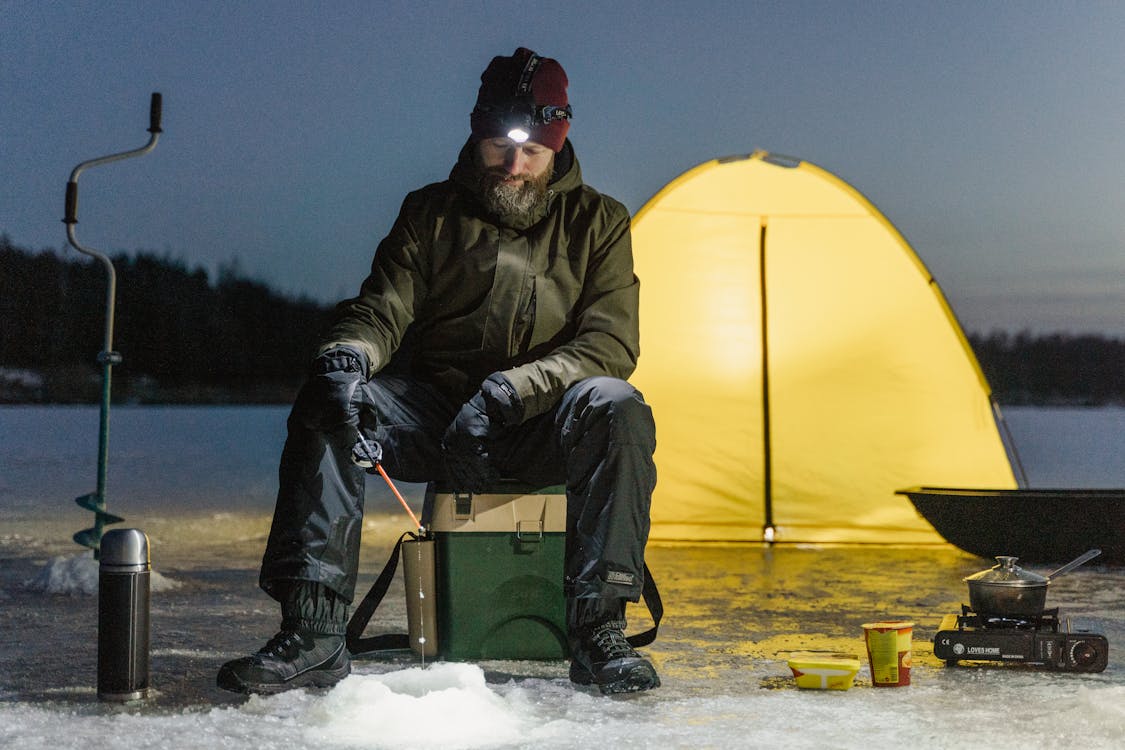 What is the warmest way to sleep in a sleeping bag?
A sleeping bag, combined with a good layer of insulating clothes, a bag liner, a sleeping pad, and a good campsite, are the best way to keep warm.
Sleeping bags are essential for camping trips, but they can be uncomfortable if you don't know how to sleep in them properly. To ensure a good night's sleep, it is important to understand the warmest way to sleep in a sleeping bag.
From using the right type of sleeping bag to layering your clothes and adding extra insulation, there are many ways to keep you warm while you sleep in a sleeping bag.
How long do self inflating mats take to inflate?
Most sleeping mats take 5 to 15 minutes to inflate. The answer depends on the size and type of mat, air pressure, and temperature of the environment.
Generally, self-inflating mats can take a few seconds to several minutes to fully inflate. The larger the mat, or the colder and drier the environment, the longer it will take for your mat to reach its full inflation capacity.
Conclusion
In the end, one can say that you do need a roll mat for sleeping bag, regardless of when and where you are camping. Your tent tarp or footprint can't be the only thing keeping you away from the cold ground. We hope we helped you choose the right pad for you.