The 10 Best Sleeping Pad Alternatives for Comfortable Camping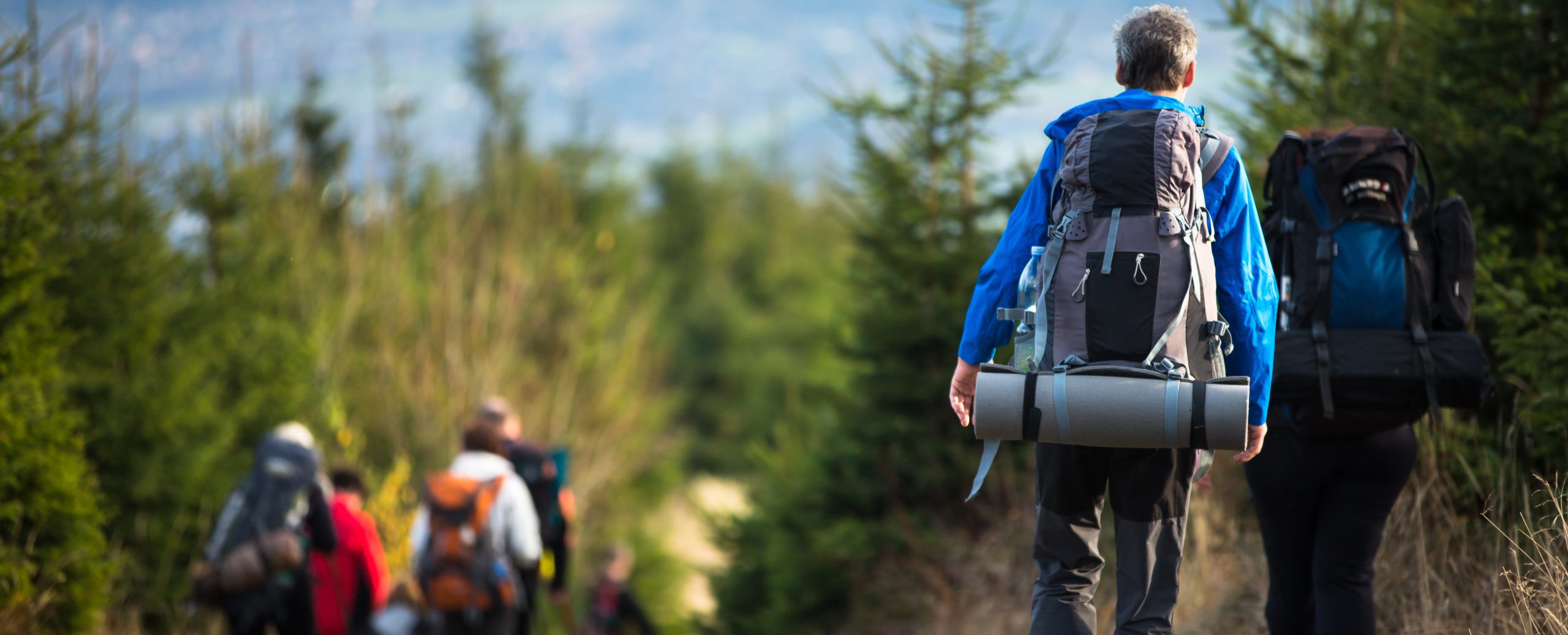 This article is about the best sleeping pad alternatives for camping. These are great options for those who want to have a comfortable sleep, and if you don't have a sleeping pad. The best sleeping pad alternatives for camping are inflatable mats, blankets, mattresses, pads, and pillows. Let us explore the best sleeping pad alternatives.
Still, these are all substitutes and temporary workarounds. This is why having a real sleeping pad is necessary due to the quality of the material and durability.
10 Best Sleeping Pad Alternatives
1. Cot
Cots are almost like beds you get to put up in your tent. To some people, they offer better sleep with additional insulation and padding. We have a cot vs. sleeping pad comparison.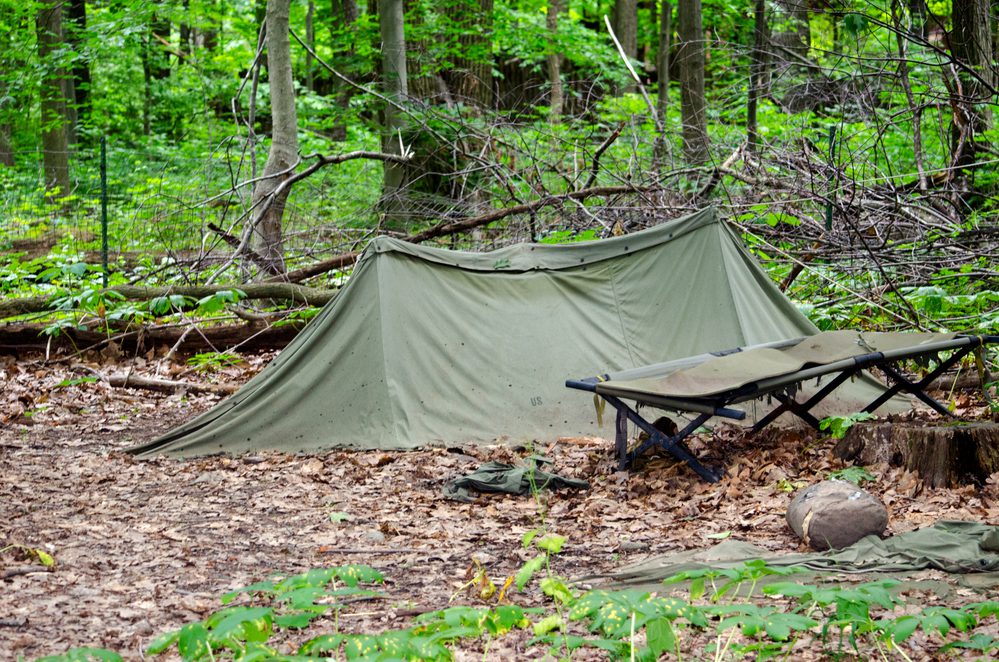 2. Hammock
The hammock is an excellent alternative to sleeping pads. It's comfortable, fun, and easy to set up. A hammock is a great option for camping. It's lightweight and easy to carry around with you. It can be used as an outdoor bed or even indoors. You can check out our previous articles on sleeping pad vs. hammock if you want to know more.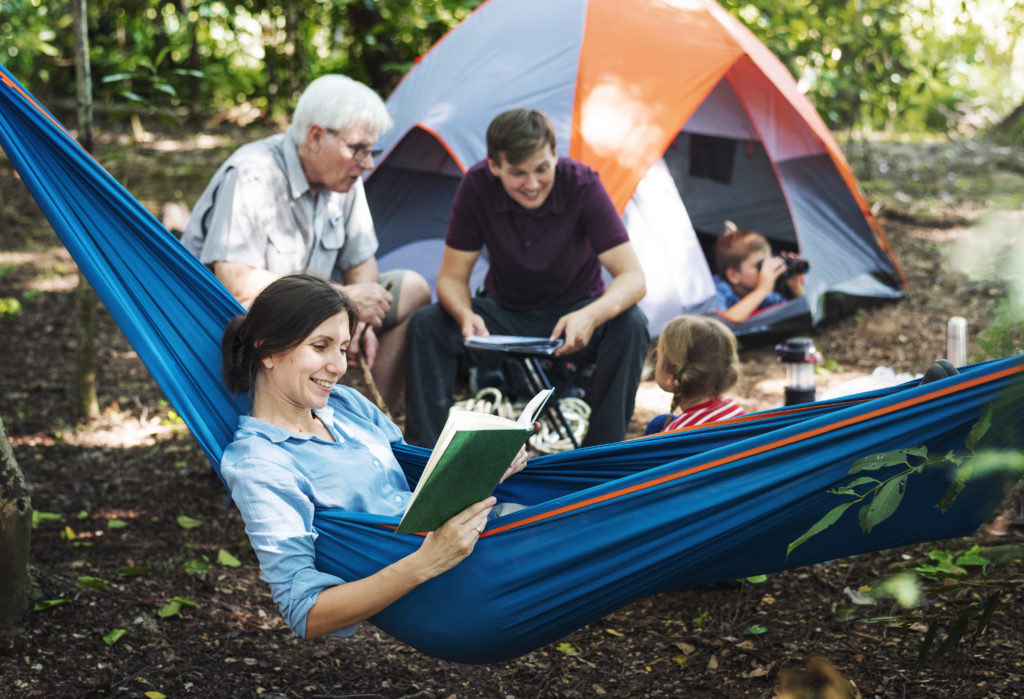 3. Gym pad
Some people like using gym mats because they are easy to transport and fold up easily. Maybe most of them have their gym mats for lying around. Plus they offer a lot of cushioning and insulation from the cold ground.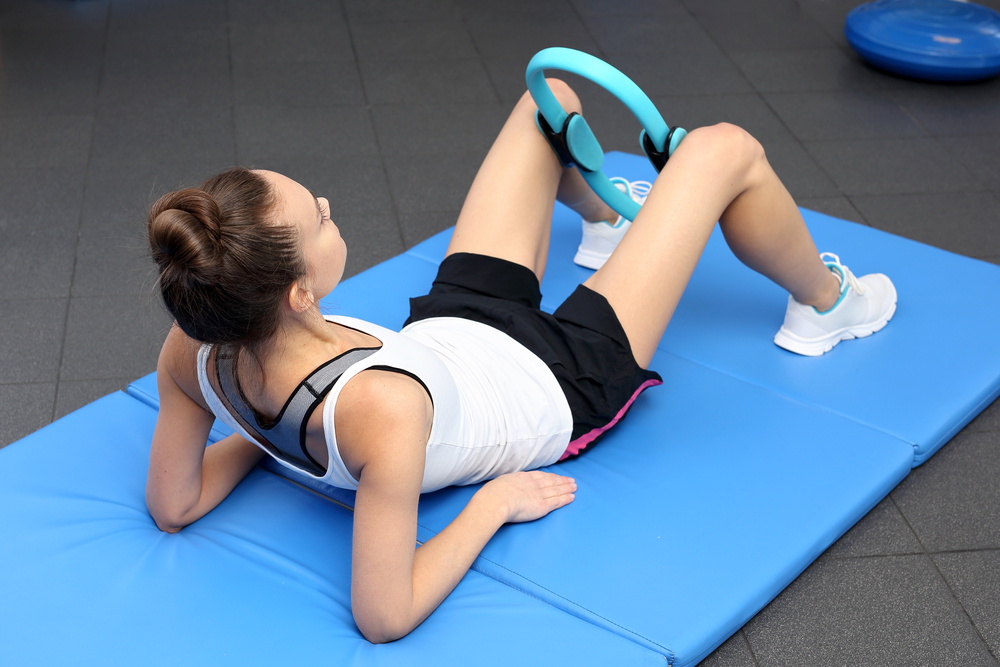 4. Yoga mat
Yoga mats are a great alternative to sleeping pads. They don't provide the same comfort as sleeping pads, but they allow you to exercise before or after your nap. If you have a thicker yoga mat at home, we recommend using it instead.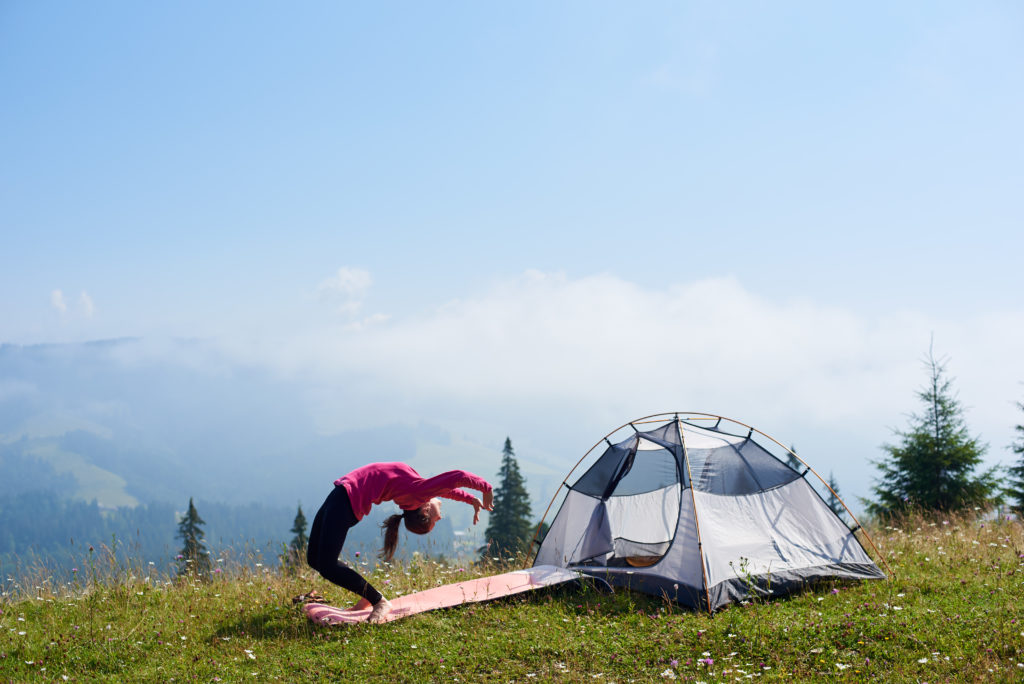 5. Blanket
Blankets are often used as a sleeping pad alternative. We can use blankets to keep warm and comfortable while sleeping outdoors in cold weather. Blankets are also used in many different ways by people who enjoy camping, hiking, or backpacking.
The problem with using a blanket is that it will not insulate you from the ground and the cold air underneath it. Blankets will also lose their insulating properties when wet.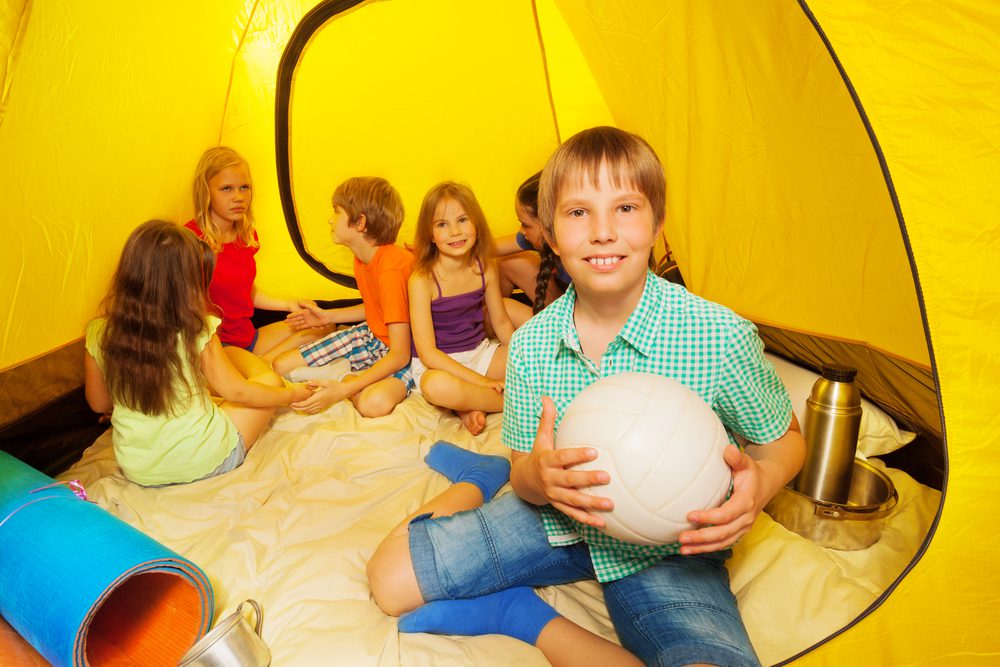 6. Leaves
Yes, you can use leaves under the tent for cushioning. This is a technique used to make the tent more comfortable. The leaves are placed under the tent as a sleeping pad alternative. This technique can be used for other purposes as well. For example, it can be used to make a camping location softer or in emergencies.
7. Sand
Like leaves, sand can be used as a cushioning sleeping pad alternative. You would be surprised how comfortable sand is. Of course, one can use this in emergencies as well.
8. Mattress and mattress topper
Portable mattresses have been used as a sleeping pad alternative for many years, especially on cots or makeshift beds in long-season camps. The primary purpose of a mattress topper is to increase the lifespan of your mattress. It can also be used as a sleeping pad alternative.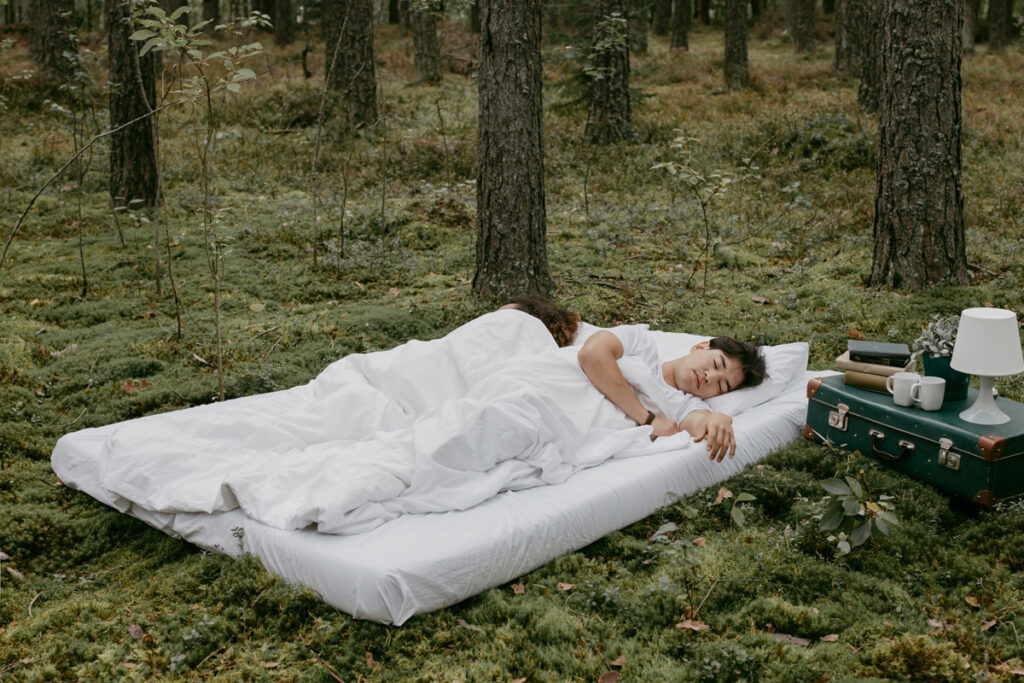 9. Multipurpose foam
Once you think about it, you realize that sleeping pads are just foam. Foam is not only cheaper than other sleeping pads, but it is also more comfortable, lightweight, and durable. A multipurpose foam is also very versatile and can be used in many different ways, and you can buy it at your local department store.
10. Pool float
Last and not least comes the most commonly seen sleeping pad alternative. The pool float is a simple yet brilliant invention. The buoyancy of the floaty will prop you up and provide a stable place for your head and back if positioned correctly. Plus, it's lightweight but not that durable.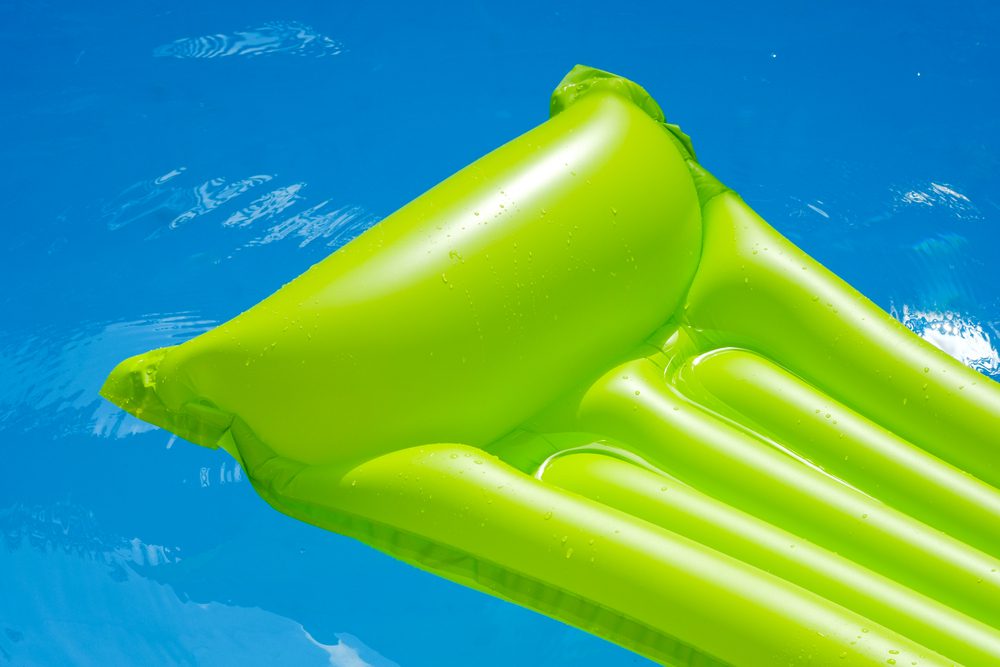 Conclusion
You know that a good sleeping pad is essential if you are an outdoor enthusiast. This is because sleeping pads are more durable and provide better insulation than any of these alternatives. But what if you cannot use your sleeping pad? This article will help answer those questions by exploring the best sleeping pad alternatives.
We hope this article helps make your next backpacking trip or camping adventure a little more comfortable! If you're in the search for the perfect sleeping pad, we recommend the KAMUI self-inflating sleeping pad.
KAMUI Self-Inflating Sleeping Pad
Connectable with multiple sleeping pads
4-season sleeping pad
Provides great back support
Comes with a storage bag