Sleeping Pad vs. Hammock: Which is better?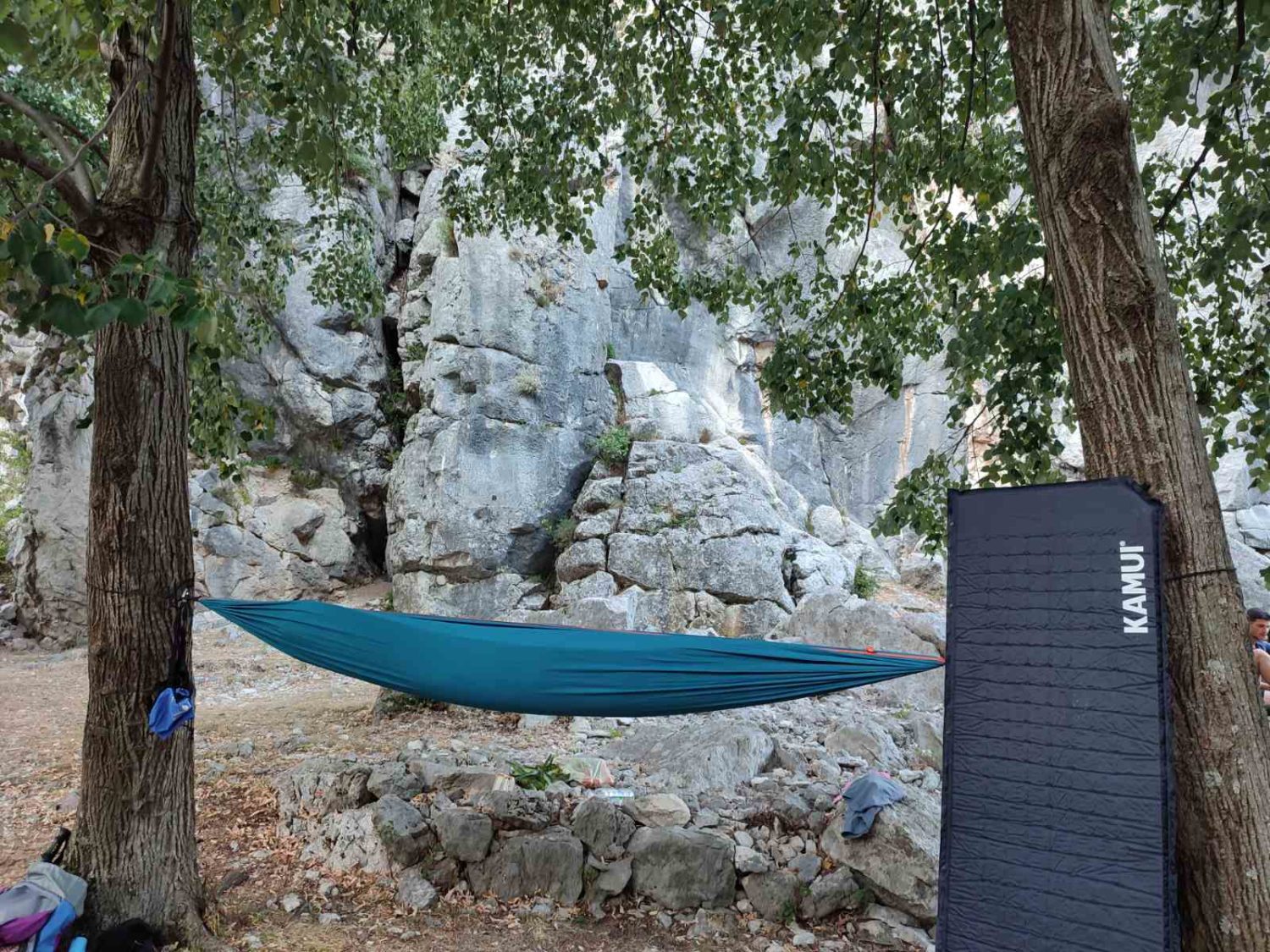 If you are asking yourself: "Sleeping pad vs. hammock, what should I choose?", we have the answer for you!
A sleeping pad or a hammock is the most common sleeping arrangement for campers to choose from. Choosing the gear that works best for you is one of the most important considerations to make before you set out on your camping trip. Everything from your sleeping arrangements to the shelter you will sleep inside of will have to be considered carefully in terms of safety, portability, and comfort.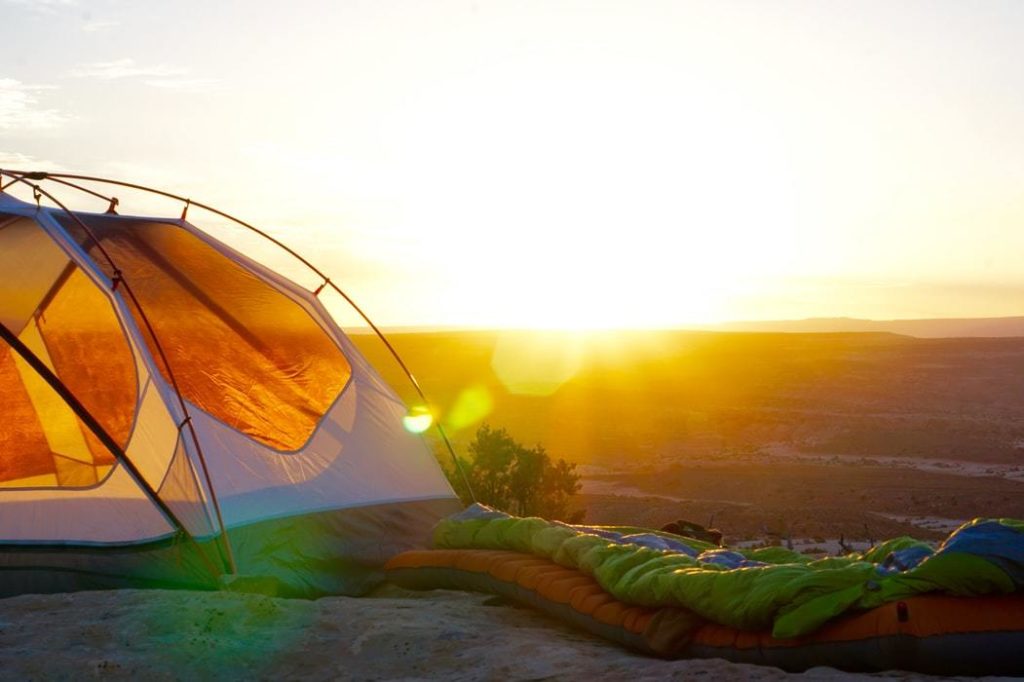 We want you to be prepared for a great camping trip. Arguably, the most important part of any gear list is your sleep system. Which system will be best for you, a sleeping pad or a hammock?
In this post we're comparing the sleeping pad vs hammock, highlighting each piece of gear's pros and cons so you can find the best way to sleep while you are camping.
What is A Sleeping Pad?
Sleeping Pads are used by hikers to create a layer between their bodies and the ground when camping. A sleeping pad provides comfort and thermal insulation to campers overnight and is often used in conjunction with a sleeping bag and tent.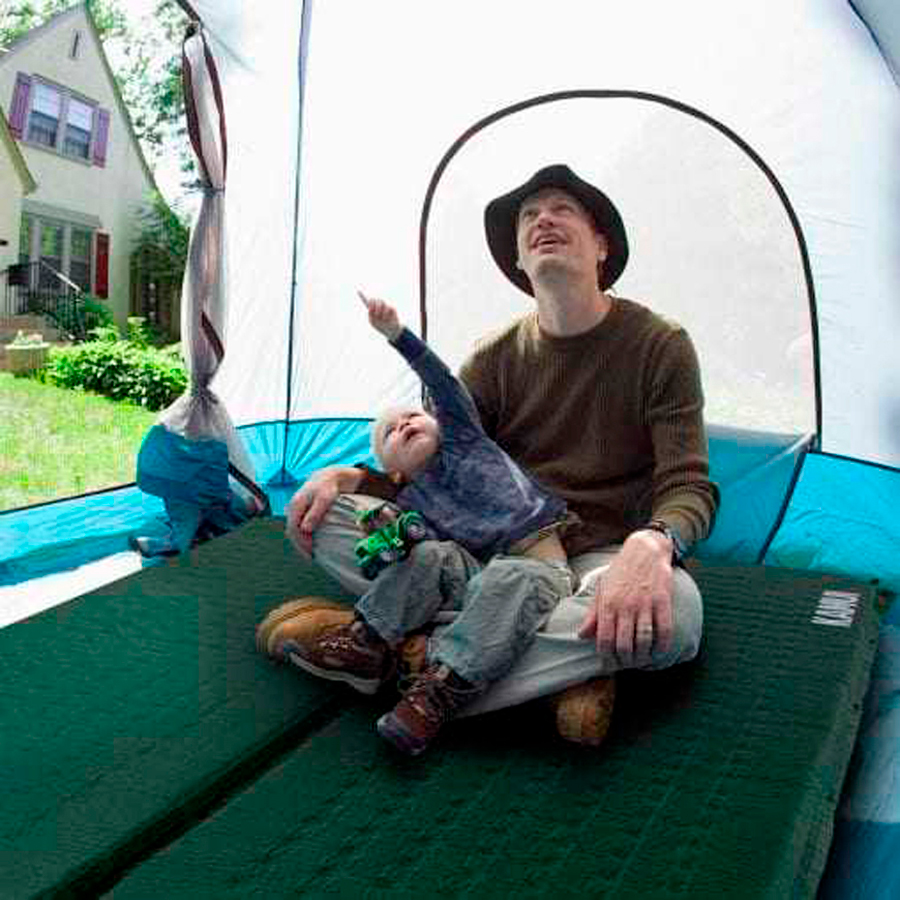 Higher R-value: Sleeping pads have a higher R-value than hammocks. A higher R-value means you'll be warmer while you're asleep.
R-value describes a sleeping pad's thermal resistance and insulation. You must choose a sleeping pad with an R-value that suits the temperatures you plan to camp in.
Versatility: Sleeping pads are quite versatile. They can be used in many different sleeping situations on any type of trial.
Cowboy camping (which means without a shelter), tent camping, sleeping in a pre-existing shelter on trail, or spending the night in your vehicle would all be made more comfortable through the use of a sleeping pad. Additionally, sleeping pads can be blown up for comfortable seating on the trail as well.
Comfort: Sleeping pads provide great comfort on the trail. They also come in various shapes and sizes so you can find one that fits your body type best.
You can find sleeping pads in a size small, usually around 3 feet long, to a size Large which measures about 6' 5". It's also important to look at the width of your sleeping pad to ensure you have an adequate sleeping surface.
Many companies also make sleeping pads in multiple shapes. There's your basic rectangle, semi-rectangular, and mummy. They even swell 2-person sleeping pads for those couples and families who like to camp together! This ensures your utmost comfort on the trail.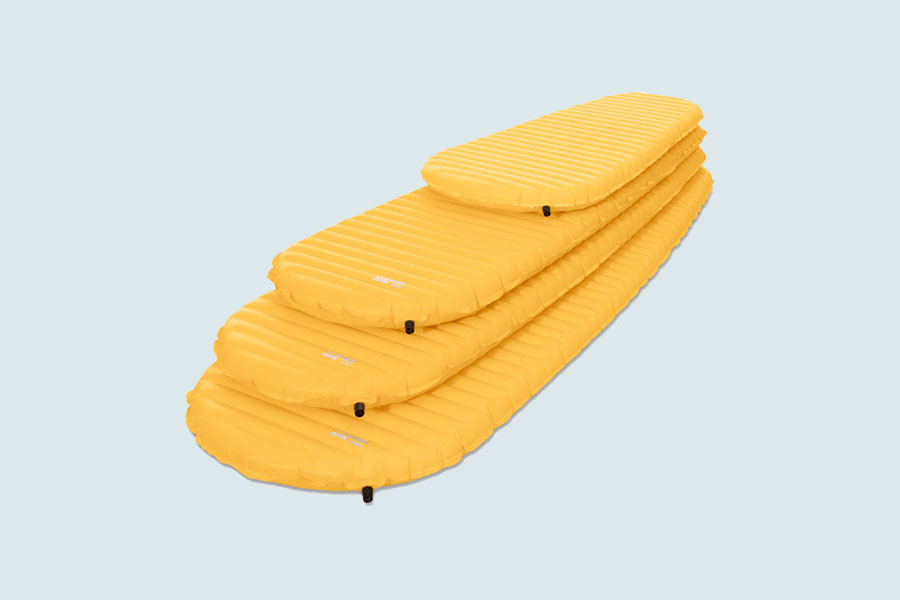 Set-Up Time: Self-inflating sleeping pads set up almost entirely on your own. Unscrew the valve and watch as your sleeping pad fills itself with air. Make the most of your time by setting up the rest of your campsite while your sleeping pad is inflating.
The only work you will need to do is add a few deep breaths to your pad before closing the valve. This helps your sleeping pad reach its desired firmness.
Cost: Sleeping pads tend to be less expensive than hammocks. You can find a self-inflating sleeping pad with a good R-value for under $40.
It's important to note that most campers use a sleeping pad alongside some additional camping equipment. A sleeping pad alone isn't always enough to get you out there and sleeping in the woods.
Cons of Using a Sleeping Pad
Packability: Sleeping pads can be tough to pack up when you're done with them in the morning. Squeezing all the air out of your pad can prove time-consuming. They also tend to take up quite a bit of space in your backpack which can make packing your bag in the morning a nuisance.
Finding the perfect way to compress and fold your sleeping pad can also cause some stress. There's nothing worse than packing up your sleeping pad just to find that it won't fit in its stuff sack. Unrolling and repacking, albeit necessary, can be frustrating and time-consuming.
Shifting at Night: You are not one with your sleeping pad. When you move around at night, you'll likely hear the sound of your sleeping bag swishing against your pad. Additionally, you can move around so much while you're sleeping that you fall off your sleeping pad altogether.
Weight: The weight game is more important when backpacking than when you're car camping. Every ounce counts when you're overnight camping in the wilderness!
Unless you're purchasing a new sleeping pad, which will weigh around 1lbs, you're sleeping pad will be considered a heavier item. On the lighter side, your mattress will weigh at least 1 lb. 8 ozs. and up to 3 pounds depending on the size and width.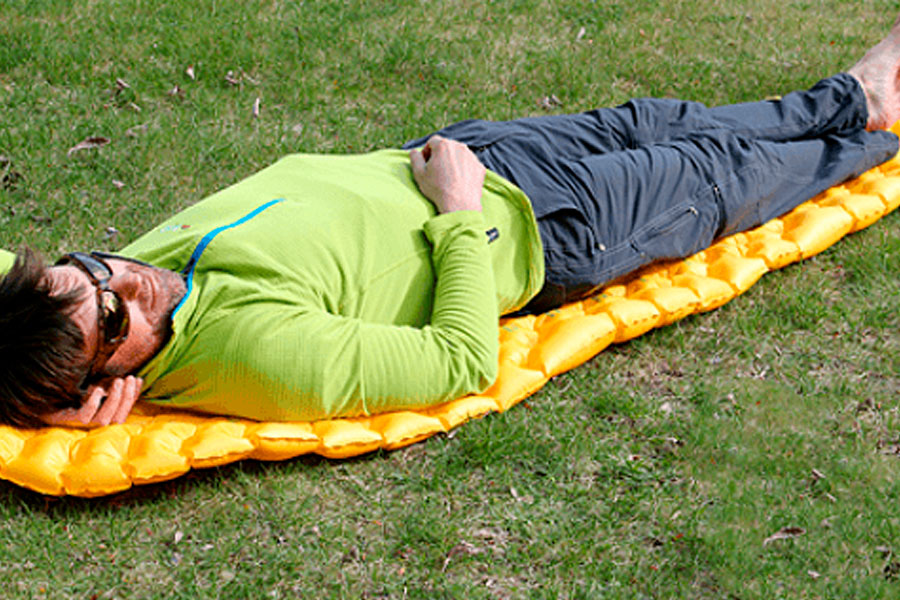 What Shelter Should I Have for My Sleeping Pad?
Although you could sleep out under the stars on your sleeping pad without any type of shelter, that would leave you pretty exposed.
Most campers who use a sleeping pad pair it with a tent. A tent is the most commonly used sleep system when camping as it provides the most privacy and protection.
Tents can also be purchased in different sizes which allows them to be quite versatile. You can purchase small, compact single-person tents or go all out on a multi-person tent with separate rooms.
When camping with a tent there are a few pieces of equipment that you need. A ground cloth, tent, poles, rain fly, and stakes are a necessity when looking for privacy, comfort, and protection from the elements. Additionally, a sleeping pad and sleeping bag complete the sleep system!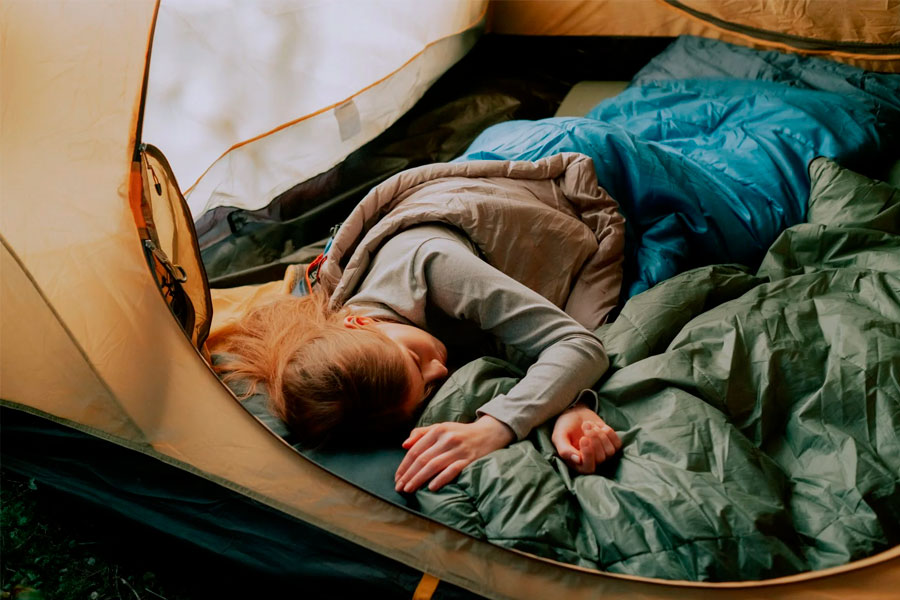 Who is A Sleeping Pad Best For?
When it comes to the sleeping pad vs. hammock comparison, a sleeping pad is best for car campers and individuals who want to camp in many different environments. The sleeping pad is simply more versatile, as it can be used on its own, in a tent, or in the back of a vehicle.
What is A Hammock?
A Camping hammock provides a sleeping area suspended between two trees for the camper. Due to their overall comfort, camping hammocks grow in popularity each year among outdoor enthusiasts.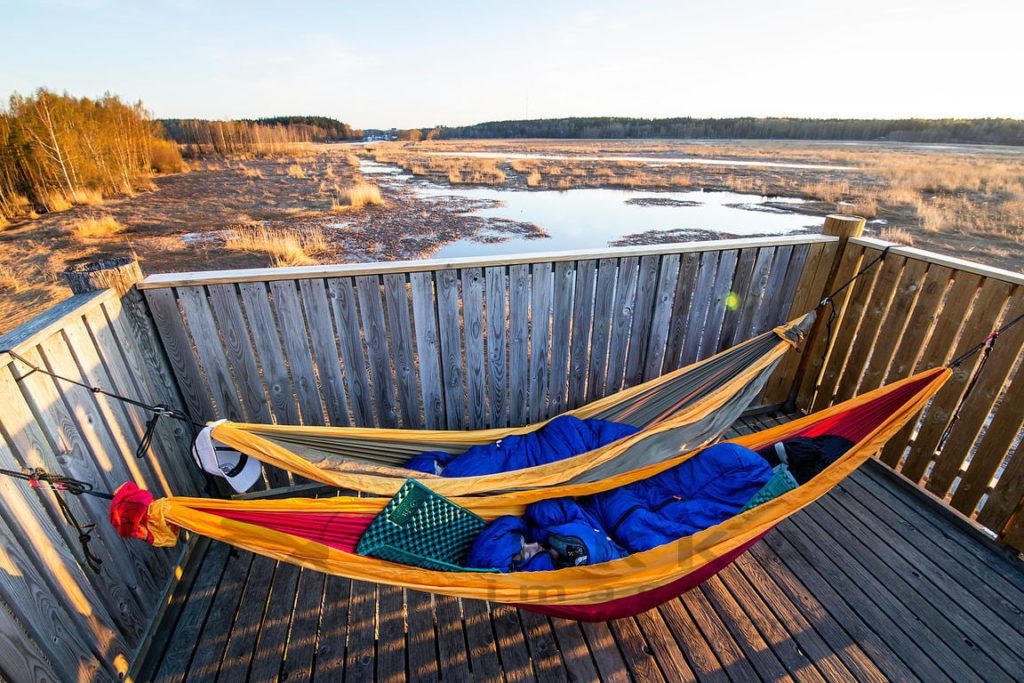 Pros of Using A Hammock?
Comfort: Hammocks provide zero pressure point rest thanks to their design. Because your body is hanging, suspended in the air, in a curved piece of nylon that's designed to mold to your body, you won't experience the pressure of laying on a hard surface.
Hammock sleep can force your body to relax, thus improving back and joint aches. After a long day of hiking, a night in the hammock is bound to leave you well rested for another day on the trail!
Light: Camping hammocks are the lightest way to sleep under the stars. Due to the absence of poles and the reduced amount of material, they're often significantly lighter than a sleeping pad and tent set up.
Packability: Most hammocks are made of nylon. Nylon is incredibly strong for its weight and compresses into a small size.
Hammocks, and the rest of its sleep system accessories, are malleable. This allows them to pack into tight places and take up minimal space.
Uneven Terrain: One of the toughest aspects of camping is finding a flat, soft spot for your sleep system. This isn't a concern when you're hammocking!
Hammocks allow you to lie suspended, in mid-air, between two trees which means the ground below is irrelevant. In a hammock, you don't have to worry about your head resting lower than your feet or sleeping with a rock digging into your hip.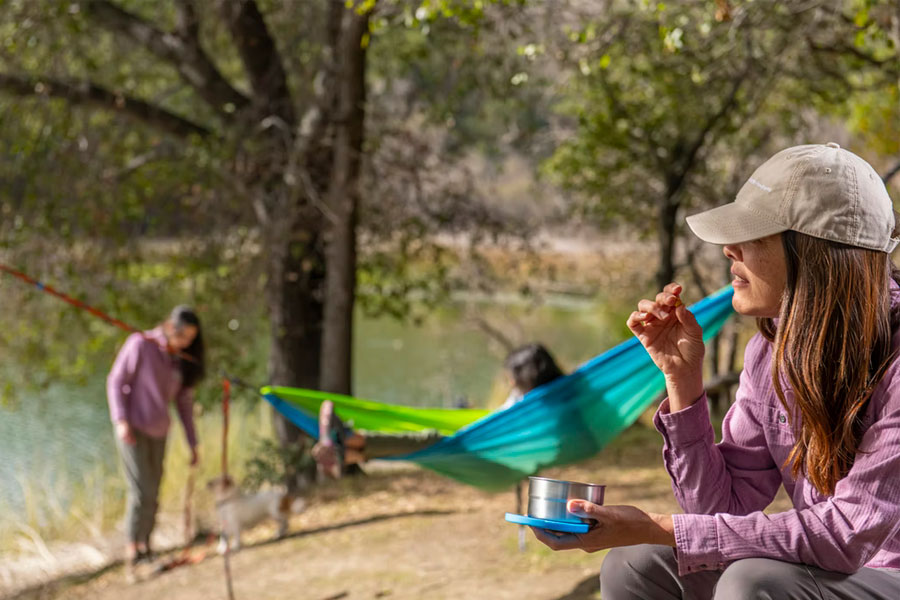 Cons of Using a Hammock?
Cost: A good camping Hammock can be expensive in comparison to a sleeping pad. If you're new to camping and aren't sure how often you'll be using your gear, a hammock might be out of your price range.
Individually, a hammock does cost more than a sleeping pad. If you take the entire sleep system into consideration, the price tends to even out. As always, there are budget options for all gear so don't count yourself out on cost alone!
Trees Needed: In order to use a hammock, you need two trees that are 10 to 15 feet apart. Luckily, hammock straps are often adjustable but only to a certain degree.
With a little bit of planning, this can be a non-issue, however, there are certain campgrounds and wilderness areas where hammocks are either not allowed or simply not feasible. Desert and grassland camping would be nearly impossible with a hammock!
Low R-value: All that is protecting you from the elements is a sturdy, but thin, layer of nylon. This material isn't designed to insulate you from the cold. A hammock alone doesn't provide the best insulation.
The good news is that there are several ways you can improve the warmth of your hammock. Adding a sleeping bag is the easiest way to create a warmer sleeping platform. Additionally, you can purchase an underquilt to accompany your hammock which will prevent heat loss.
Your final option is to use a sleeping pad with your hammock. Some hammocks come with a built-in pocket for you to slide your sleeping pad into to prevent it from moving in the night. Most hammocks do not have this feature, so positioning your sleeping bag in the hammock and laying on top of it will do the trick.
Set-Up Time: Hammocks can take some time to set up, especially when you're new to the experience! A full hammock setup will need to be done in parts; finding trees that are the right distance apart can often be time-consuming as you practice trial and error.
After you find the trees, you'll have to hang your hammock, bug net, and rain fly. You'll also need to feed your hammock through your bug net before your setup is finished. The more you hammock the easier this will become, however, it's never a fast process.
What Shelter Should I Use With My Hammock?
Sleeping in your hammock without any type of shelter isn't unheard of, but it leaves you pretty exposed. We suggest adding a bug net and a rain fly to your hammock set-up for added comfort and safety.
Slipping your hammock into a full-size bug net is a great way to sleep bug-free while still enjoying an evening breeze under the night sky. Adding a rain fly to your sleep setup helps to protect you from all of the elements.
Rain and wind will be the least of your worries in a hammock. One of the benefits of being suspended between two trees means a damp or wet ground won't damage your setup or leave you uncomfortable in the middle of the night.
It's important to note that a rain fly is a kind of like an umbrella; it will protect you from the elements, however, it isn't completely enclosed. You will need to keep in mind how you will protect your gear from the elements while you rest. Hanging your pack from the carabiner that attaches your hammock to the tree straps is a great option!
Who is A Hammock Best For?
Finally, in the sleeping pad vs. hammock comparison, a hammock is best for an individual who plans on camping, or backpacking, in heavily wooded areas. It's important that you have enough trees to choose from in order to properly set up your hammock.
Hammocks are also a great option for backpackers who are looking to travel light. A hammock with its full sleep setup packs up much smaller than a sleeping pad. Hammocks are also lighter than a sleeping pad which makes your pack much more bearable to hike with over multiple days.
Sleeping Pad vs. Hammock: Which One Is The Best Option?
Although the best option depends largely on who you are and what you're looking for in a camping experience, for most campers, a sleeping pad is the best option. The sheer versatility and user-friendliness offered by a sleeping pad can be superior to a camping hammock.
While hammocks can be more relaxing and allow for a better night's sleep overall, they cannot rival sleeping pads as a comfortable, versatile, and affordable option. Sleeping pads can be used in a tent, a trail shelter, or even a car. One item providing so many options for an affordable price is tough to pass upon.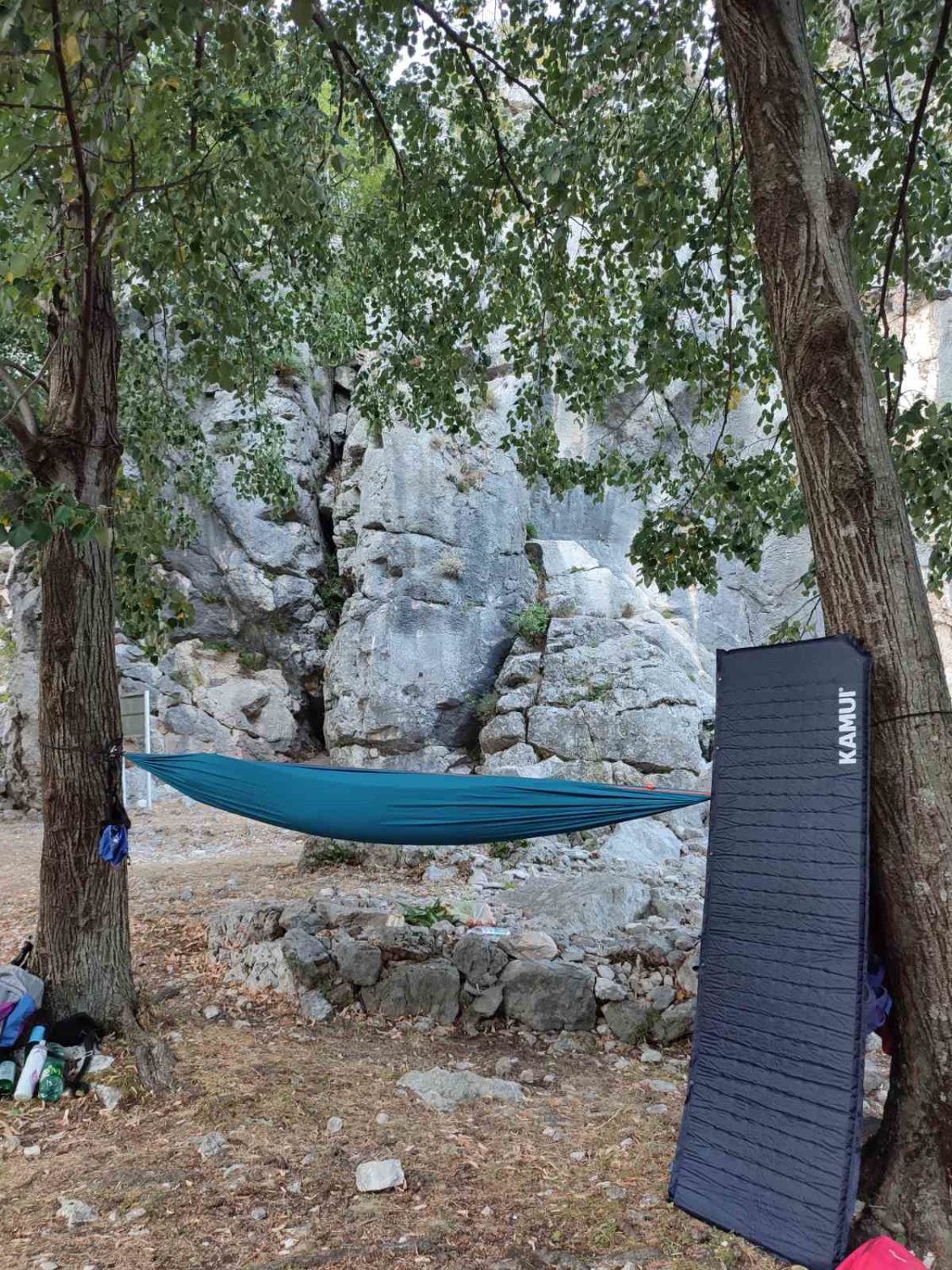 Conclusion
Getting a good night's sleep on the trail is serious business; it allows you to make the most of your time outdoors. Choosing the best sleep system for you doesn't need to be difficult!
We hope this article has helped you figure out which piece of camping gear would best suit your outdoor needs when it comes to a sleeping pad vs. hammock. If you have any questions or concerns, feel free to leave them down in the comments below.
Resources
How to Choose the Right Size and Shape Sleeping Mattress
Boyslife
Gizmodo