10 Camping Sleeping Pad Hacks Promising You a Great Night in the Tent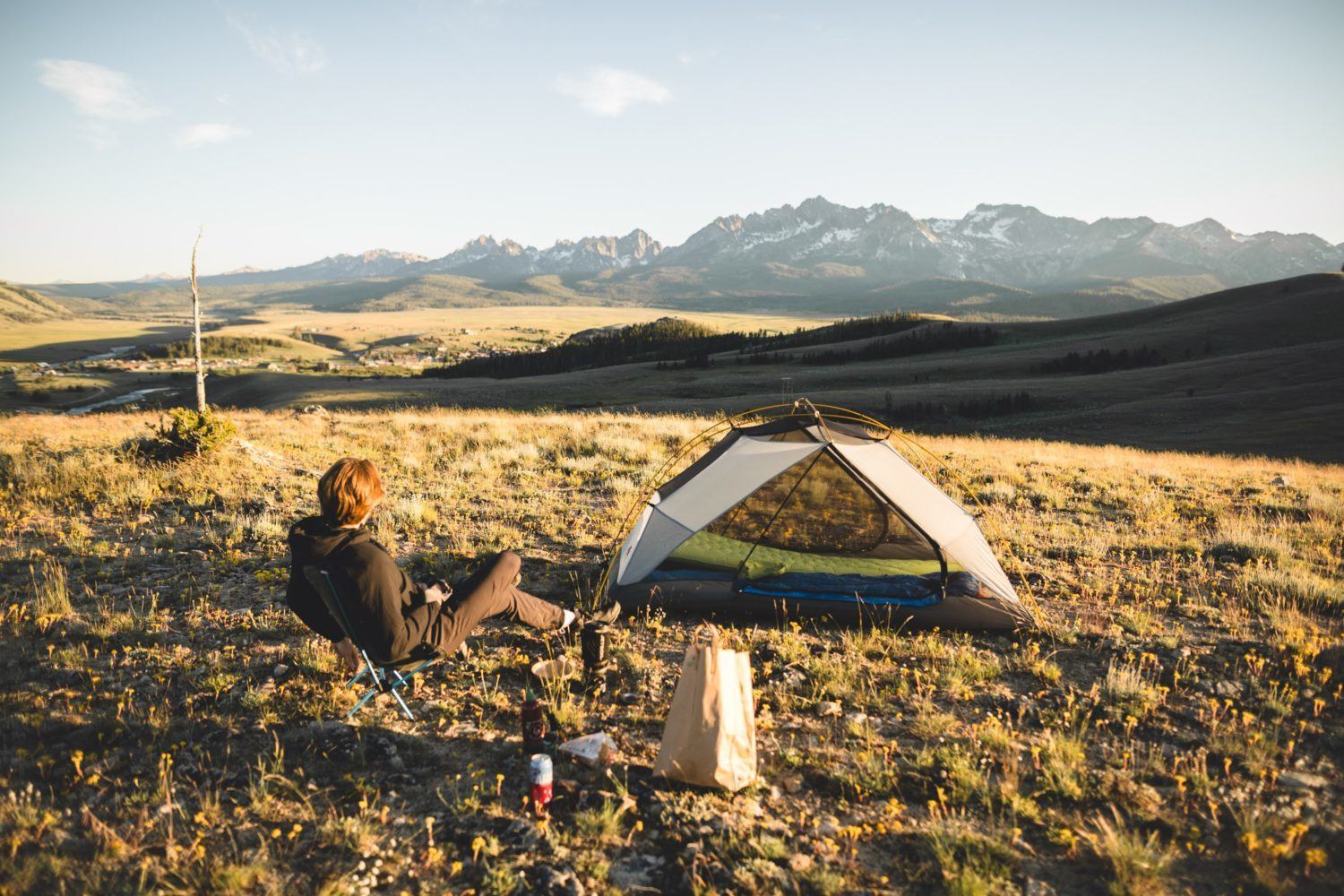 Do you love camping but wish there was an easy way to be more comfortable during the evening? These 10 camping sleeping pad hacks will help you improve your rest in the great outdoors.
If you're looking to save time, increase comfort, or simply improve overall use, we have some hacks that will benefit you. Use them on your next camping trip and let us know how it goes!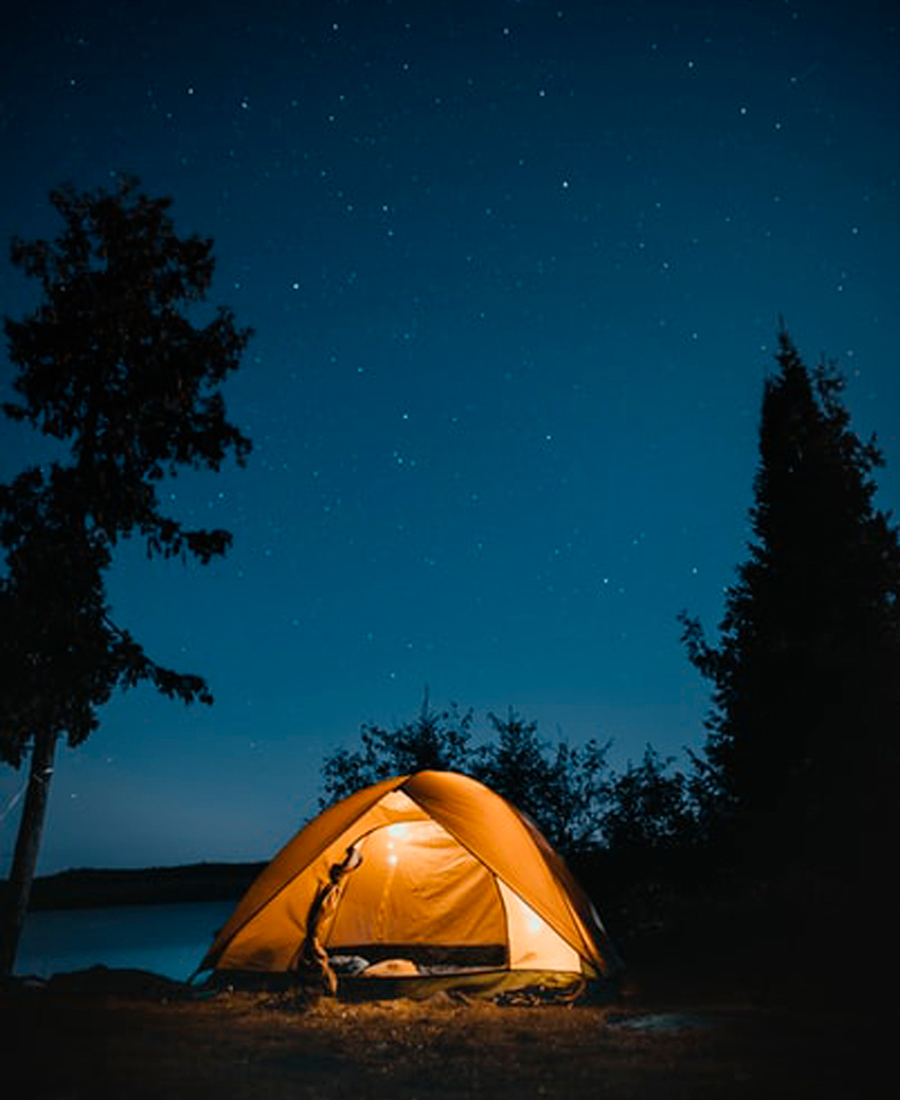 10 Camping Sleeping Pad Hacks You Need To Know
#1: Improve Your Camping Pillow Experience
If you need good neck support while sleeping, camping can be tough! Here's a great camping sleeping pad hack that provides the best pillow for camping. Take a zipper sweatshirt or jacket and zip it around the top of your sleeping pad. Stuff any spare t-shirts, shorts, socks, and more into the jacket to create a pillow that won't move throughout the night!
#2: How to Prepare for Side Sleeping
Side sleepers often struggle with camping mattresses, leaving them uncomfortable and unhappy after a night in the wilderness. If you're a side sleeper, you should be looking for a specific type of sleeping pad. This inflatable pad should be broken up into many small cells. The smaller cells resist deformation better and handle heavy loads in small areas best.
#3: In-Tent Ambiance with a Purpose
Buy some basic foam floor tiles and line your tent floor with them. They'll create extra cushioning and an insulation barrier to help you get a more insulated night's sleep. Additionally, the foam tiles will prevent your camping sleeping pad from sliding on your tent floor. It helps to keep your tent floor clean, raises you off the ground a bit, and adds extra comfort to your stay.
#4: Stack Sleeping Pads
This camping sleeping pad hack is perfect for the outdoorsy person who needs extra insulation or cushioning. If you feel chilly at night or wish you had extra cushioning, you can stack your sleeping pads.
Layering sleeping pads add to the R-value of your insulating layer which leaves you warmer, and more comfortable throughout the night. If your sleeping pad doesn't have buttons, we suggest using grip tape, paracord, or bungee to keep your sleeping pads safely on top of one another.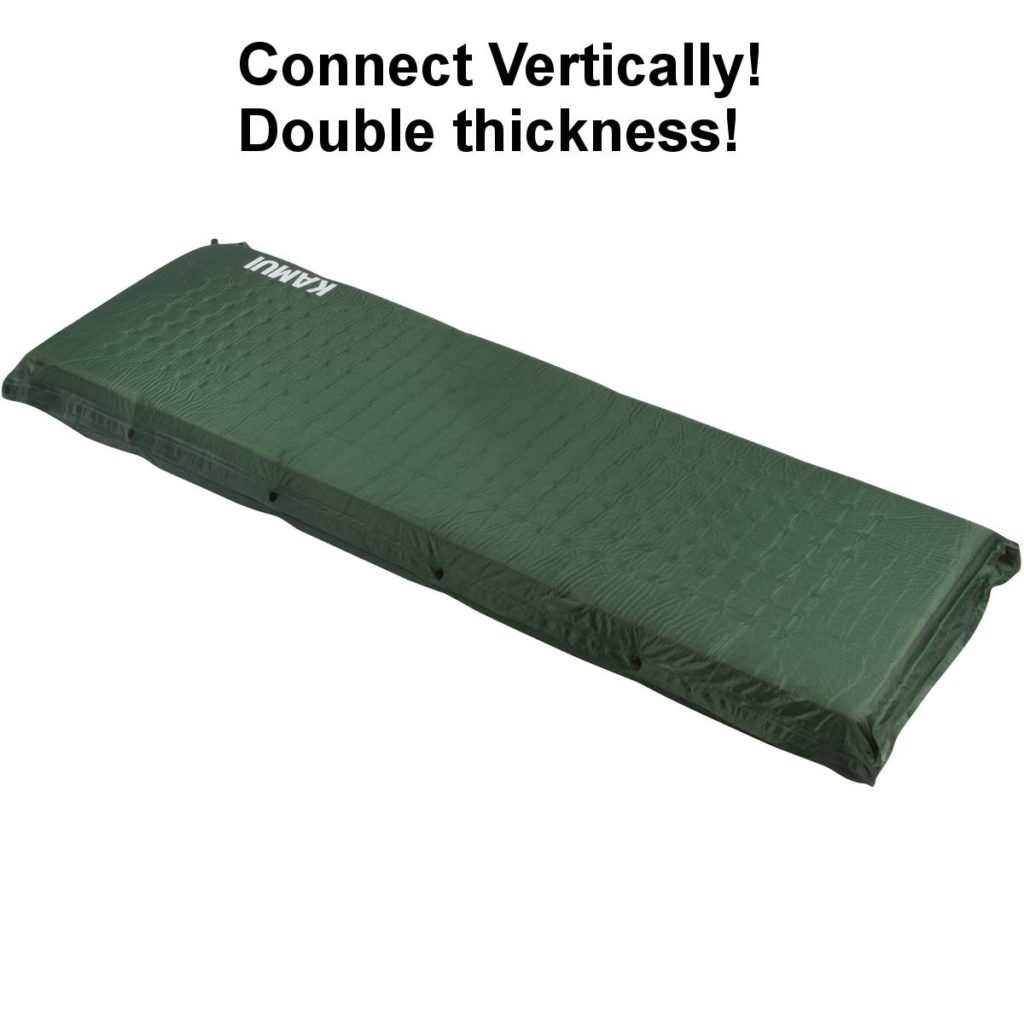 #5: Add Width to Your Sleeping Pad
Extend the width of your camping mattress by purchasing a brand that includes buttons. You can attach sleeping pads to create a wider sleeping surface for you and your family.
This is perfect for couples, campers with four-legged friends, and families looking for a kiddo crash pad! We can make this camping sleeping pad hack work if you already own a few sleeping pads without a button. You can use a universal coupler kit to combine sleeping pads and create one large sleeping space.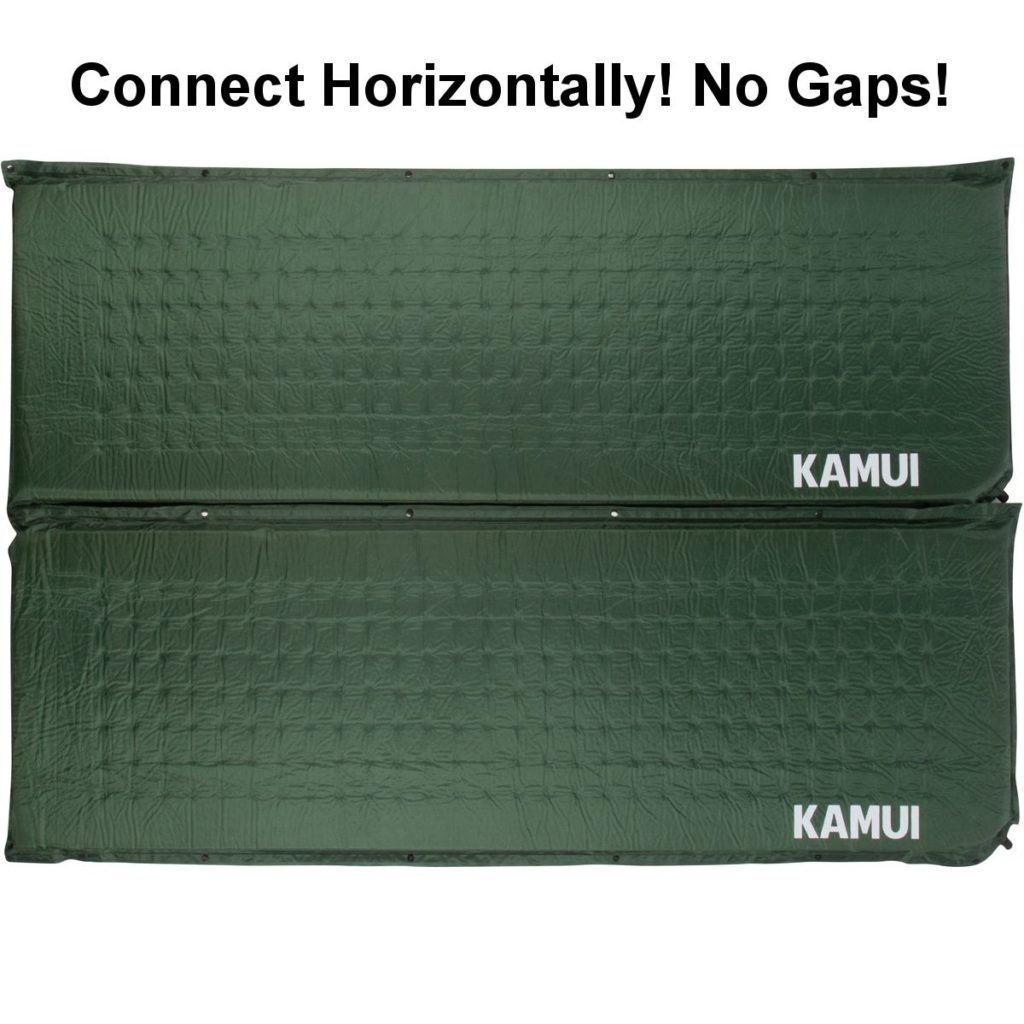 #6: Stop Your Sleeping Pad from Sliding
Does your camping sleeping pad slide all over our tent floor at night? If your sleeping pad moves every time you adjust your sleeping position, this hack is for you! Find a brand of grip tape that works best for you and attach it to the bottom of your sleeping pad.
Creating A zig-zag patterned line might be your best bet! This will cause your sleeping pad to stick to the floor of your tent enough that it doesn't move around but you can still pick it up and remove it when you're done.
#7: How to Stay Put All Night
If you're someone who moves around in your sleeping bag and winds up falling off your pad, there are a few ways to prevent this from happening! If your sleeping bag is large enough, slide your sleeping pad inside! This is the easiest way but isn't for everyone.
Another strategy includes attaching velcro to the top of your sleeping pad and the bottom of your sleeping bag. Unless you thrash in your sleep, this should be more than enough to keep you on your pad at night.
#8: Make Packing up a Breeze
Rolling and/or folding up your sleeping pad at the end of a camping trip can be the most stressful part of your trip. Fighting with your sleeping pad, sleeping bag, and stuff sack can be exhausting. Invest in some velcro straps to improve this experience!
The velcro straps will help you roll or fold your sleeping pad up to fit in its stuff sack best. The best part about velcro is that it's adjustable. This will allow you to secure your sleeping pad best.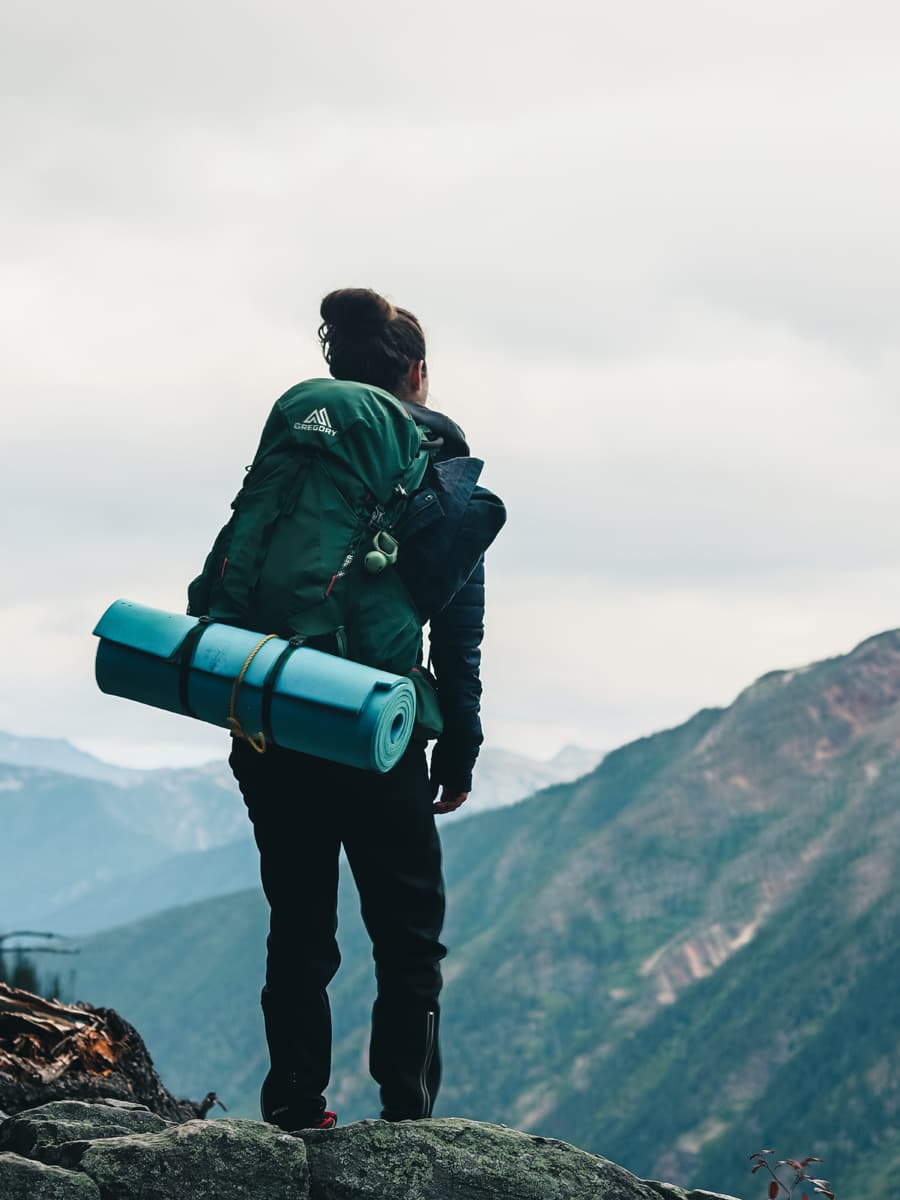 #9: Prevent Yourself from Rolling off Your Sleeping Pad
If you find yourself rolling off the sides of your sleeping pad, we have a camping sleeping pad hack for you. This suggestion requires you to use your backpack, suitcase, or duffle bag. Place the item alongside your sleeping bag on the side you most often roll onto to act as a barrier.
If you're camping with a buddy, see if you can use their gear too. This will help you to create a safe sleeping space where you won't be able to roll off your sleeping pad in the middle of the night.
#10: How to save Time
Use an airbag or quick pump to fill up your sleeping pad. This camping sleeping pad hack saves time and energy. The user fills an airbag or quick pump with the surrounding air in one swift scooping motion, attached it to their sleeping pad valve, and then pushes the air into the pad. It required very little effort and saves a lot of time!
More Sleeping Pad Camping Hacks
We produce a great option for you, the KAMUI self-inflating sleeping pad, with an R-Value of 5.7. This pad is stackable and connectable with other pads, so you can try out all of our tips.
There is no wrong or right way to camp as long as you're being kind to nature. If a sleeping pad camping hack works for you, then use it! And don't be afraid to share it with the rest of the outdoor community. If you have a camping hack you couldn't survive a night in the wilderness without, share it with us in the comments.