Best Sleeping Pad For Side Sleepers: 8 Tips for Better Sleep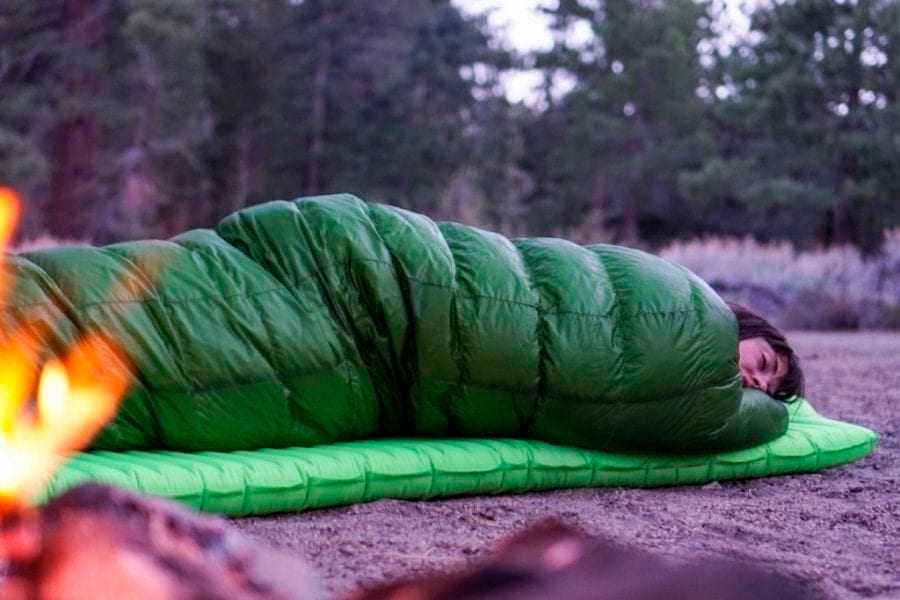 When you are trying to get some sleep in the wilderness, there is no need to give up comfort and suffer through a rough night. All experienced campers and hikers know the benefits of using a sleeping pad to get the support for a good sleep.
Unfortunately, for those among us who side sleepers, it seems they do not always work. The good news is, there is hope! There is a perfect sleeping pad for side sleepers out there. With a few tweaks, you can find just as much comfort as a back or stomach sleeper while in the backcountry.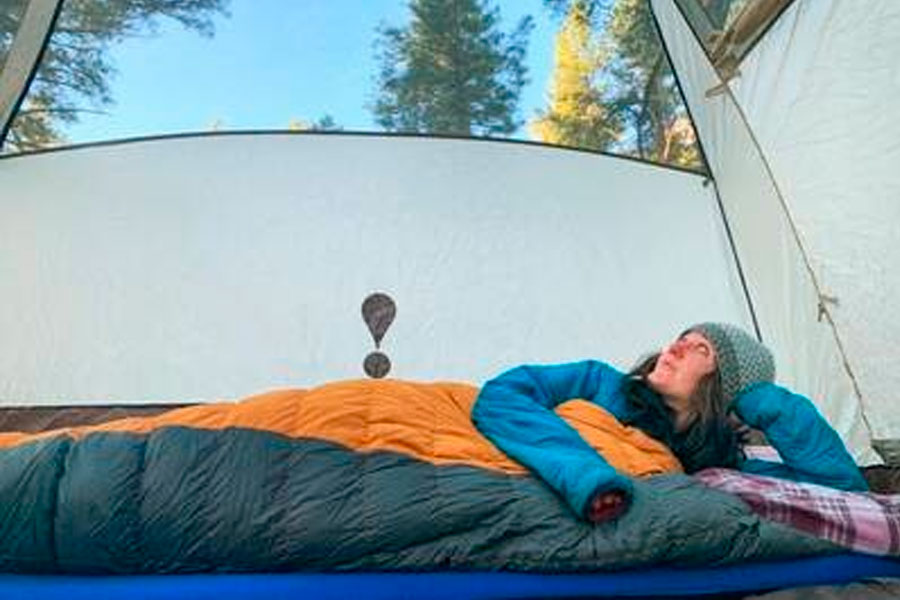 Why do Side Sleepers Need Special Sleeping Pads?
Side sleepers can face some discomfort when trying to spend a night in the wilderness.
Sliding off your pad in the middle of the night
Hips, shoulders, and elbows digging into the pad and touching the ground
Waking up in pain the following day from misalignment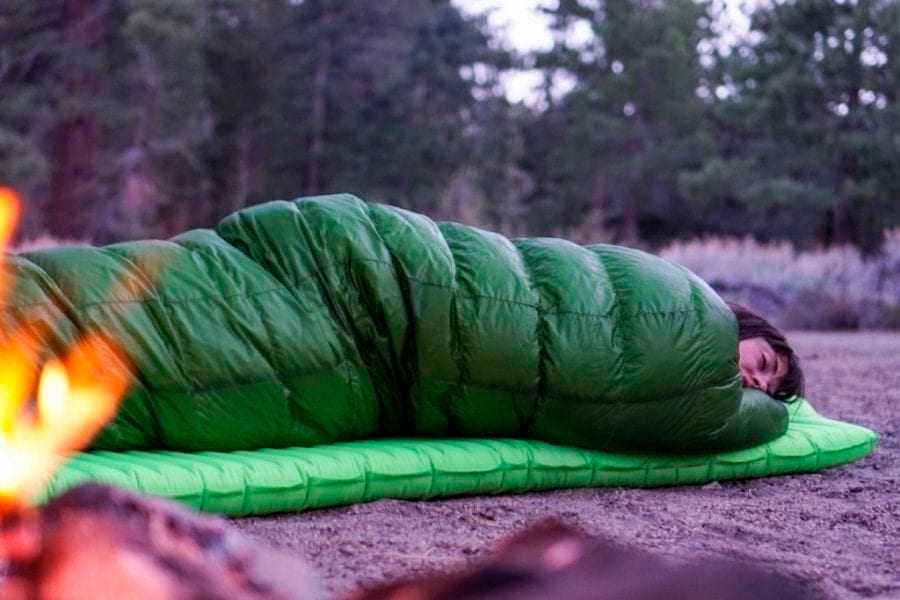 Because side sleepers lay on either side of their body and rely on their sleeping pad to keep them in place, unfortunately, many traditional pads simply will not cut it.
Finding the best sleeping pad for side sleepers is a task in itself, and there are unique features that one has to look for if this is your sleeping style. If you are someone who's been searching for the best camping sleeping pad for side sleepers, we're here to help. We can show you the features to look for that will make for a great night's sleep and some other tips you can use to ensure a comfortable rest even if your preferred position is sleeping on your side.
Tips To Improve Your Sleep As A Side Sleeper With a Sleeping Pad for Side Sleepers
Many of us find great comfort in sleeping on our side, and the thought of laying on our backs creates an instant feeling of discomfort. If you're a side sleeper, there are some things you can do to make your rest even better just by following a few simple tips.
Tip #1: Lighten Your Load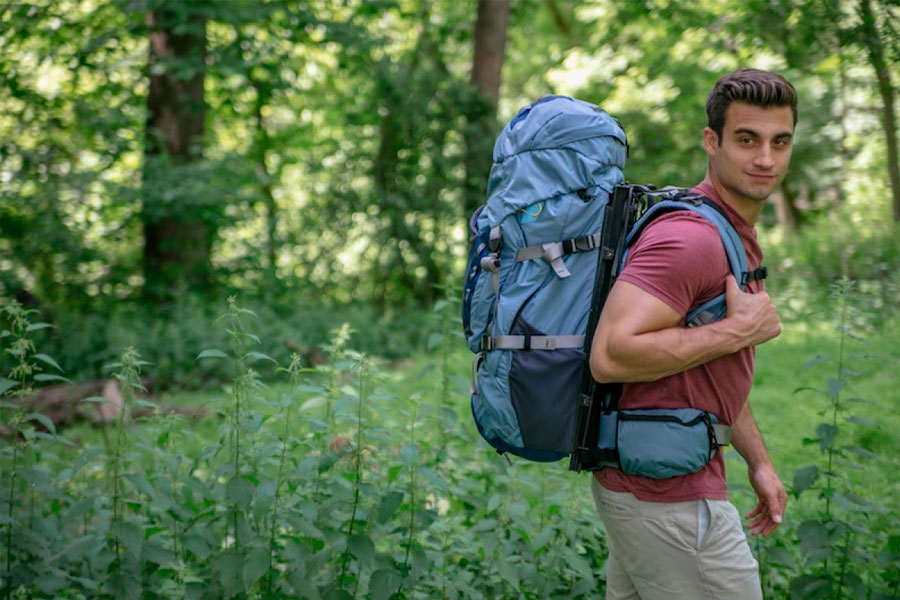 Choosing the best lightweight sleeping pad for side sleepers is important so that you are not straining your neck and back while carrying it around. When camping, the goal is to pack as lightly as possible while getting the most out of your gear, so a light sleeping pad can help you get a good sleep at night.
Tip #2: Knee Support
Sleeping on your side is comfortable, and to make your night even more convenient, you may place a pillow between your knees. If you're camping and want to travel light, you could even roll up a piece of clothing and rest it between your knees to get the same type of support. Resting a pillow between your knees helps with spinal alignment and creates a more comfortable sleeping situation.
Tip #3: Switch Sides
If you've slept all night on one side, you might have noticed you feel numb in the morning. When you wake in the night, take the opportunity to switch sides so that you can give the other side of your body a break.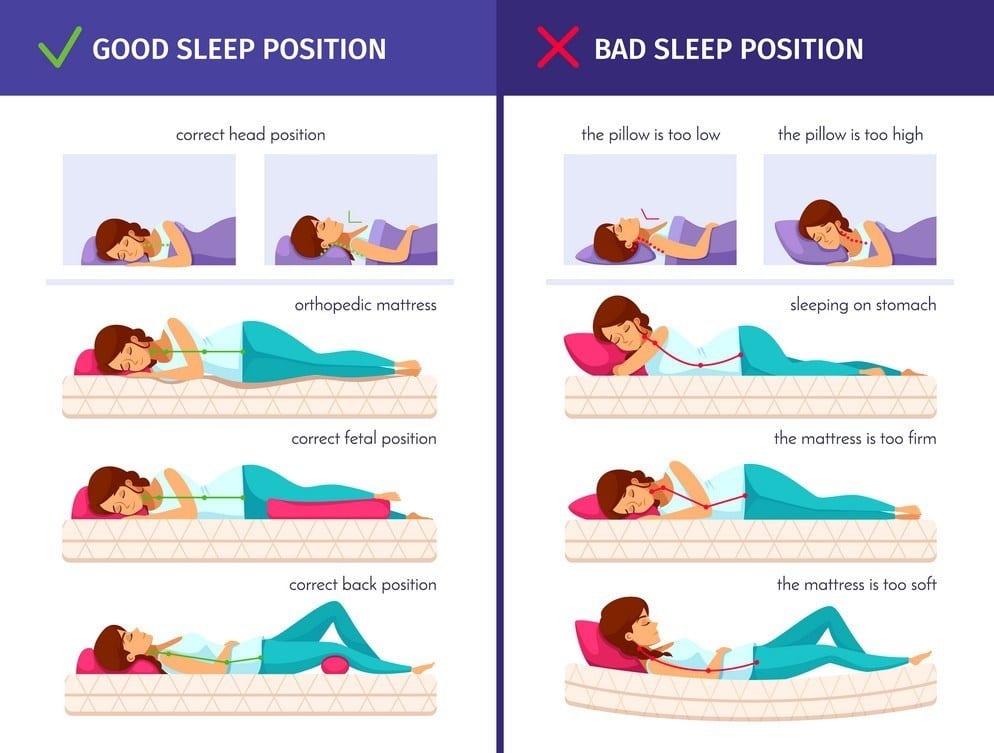 Tip #4: Provide Support
Use your backpack, or another large item, to provide support to your back when you sleep. Taking some pressure off of your hip and shoulder should help with comfort. Placing your backpack behind you, like a full body pillow, and leaning against it will help reduce the strain on your sides.
Tip #5: Contour the Ground
What kind of surface are you sleeping on? If you're sleeping on a malleable surface such as dirt or sand, try molding the ground to the curvature of your preferred side. It will support and alleviate any pressure you may feel while you sleep. Yet, If adjusting the surface is impossible, you may always try to support the natural curvature of your spine with items from your pack.
Tip #6: Choose The Right Pillow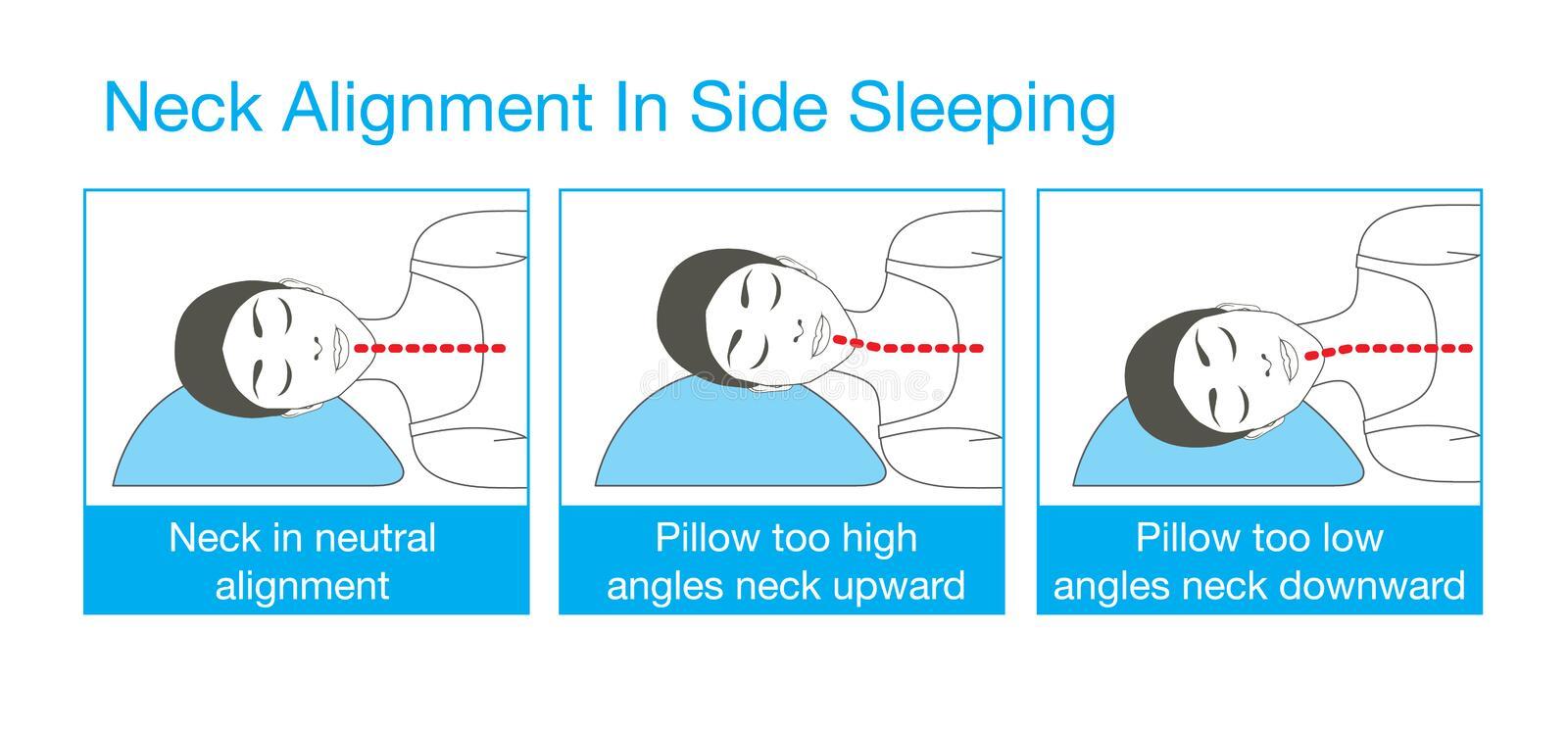 Side sleepers require a much thicker, firmer pillow than those who sleep on their backs or stomachs. Choose one quality pillow to take camping and be prepared to carry a little more weight for all the comforts it can provide. Having that support in the space between your neck and shoulder is imperative.
Tip #7: Proper Inflation of Sleeping Pad – Sleeping Pad for Side Sleepers
If you are a true side sleeper, it might be worth it to purchasing a thicker sleeping pad. We suggest this so that you can inflate your sleeping pad just below full. This will let your sleeping pad mold to your body better instead of lying on a flat surface your body has to contour.
Tip #8: Stack Them High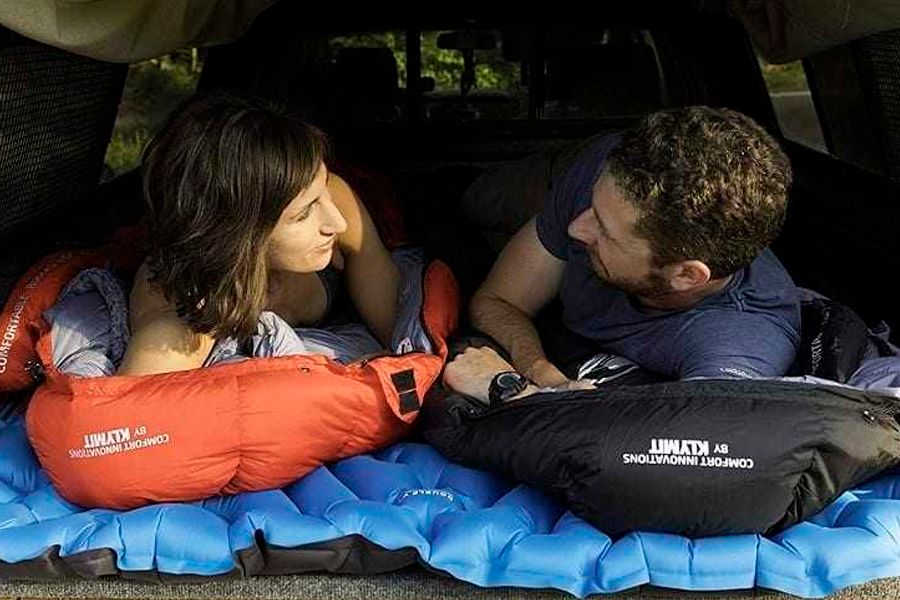 Do you have two thinner sleeping pads? Or maybe you purchased a new, thicker sleeping pad to accommodate your side sleeping, and you still have your older pad. Combine the two for additional comfort. Stack your sleeping pads to add warmth and thickness.
The Best Option of Sleeping Pad for Side Sleepers
If you've ever tried to camp with a generic closed-cell sleeping pad, you probably already know they were not designed for side sleepers. At best, a basic sleeping pad provides a little comfort from the ground and maybe some protection from colder climates. If it's the luxury you're looking for, you're not going to find it with a generic sleeping pad.
Closed-cell foam pads are often thin, bulkier when rolled or folded up, heavier to carry, and do not benefit side sleepers. Self-inflating or air mattress sleeping pads are better for side sleepers and those looking to improve overall comfort.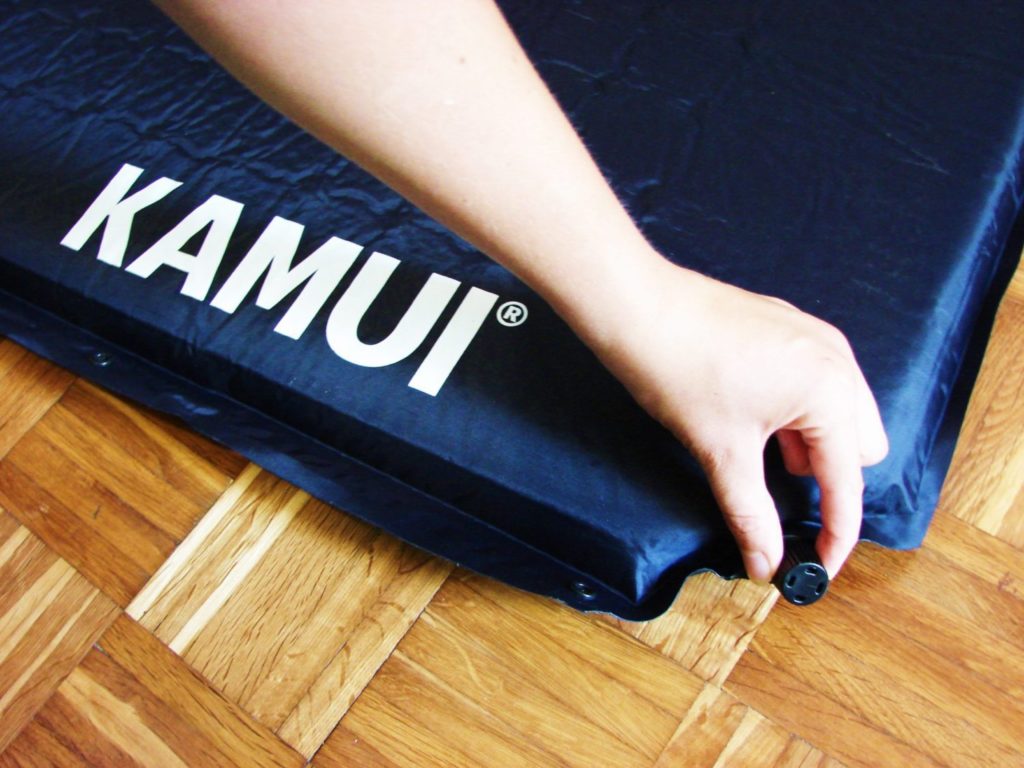 The most common problem with sleeping pads for side sleepers is their thickness, and if you're someone who sleeps on your side, you will need something extra thick. Sleeping on your side means your hip, knee, arm, shoulder, and neck will touch the floor through your sleeping pad. Feeling the hard ground on your body like will lead to much pain and discomfort.
The inner material is also important because provides a layer of comfort and keeps you in place. It is common for side sleepers to find themselves rolling in the night. If you're camping, the last thing you want to do is to roll off the pad onto the cold ground.
Although you want it to be thick and durable, you also need something lightweight that's easy to carry, so you can see why it requires such a specific solution. Finally, you might even want your sleeping pad to be versatile enough to suit all kinds of sleeping solutions. Look for something that can do it all, like a hammock or set up a camp in your car.
What is the Best Sleeping Pad for Side Sleepers?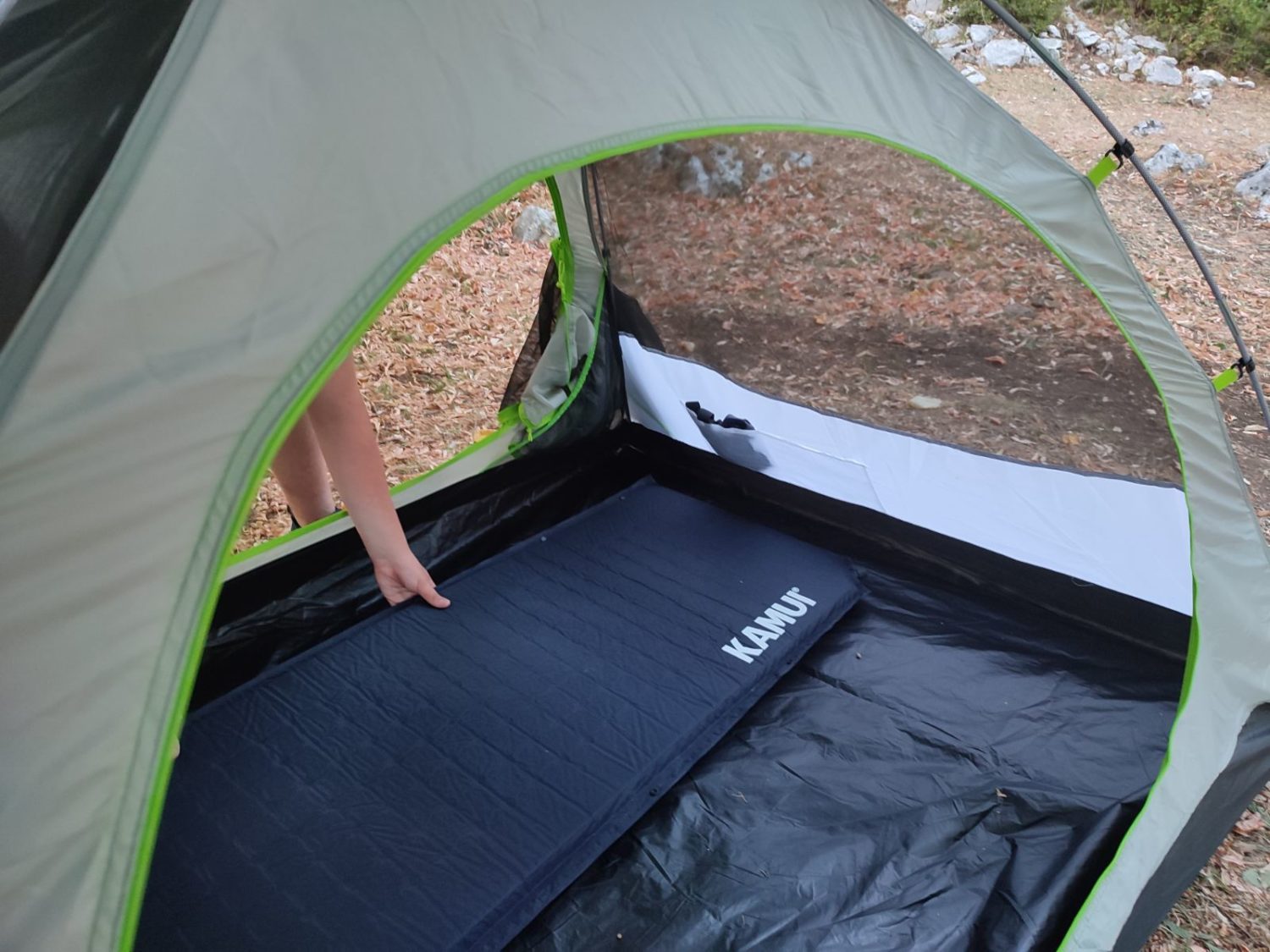 A sleeping pad like the standard design from KAMUI offers all these things and is one of the best sleeping pads for side sleepers. The sleeping pad itself weighs 3.5lbs, it has a thick R 5.7 value, and it's made with durable foam on the inside to keep you in place. These features let you carry a sleeping pad from one location to the next without adding too much extra weight to your pack.
The R 5.7 value means your sleeping pad is on the thicker end, which is great for comfort and warmth. Having durable foam on the inside provides additional comfort to your sleeping situation. Plus, they are easy to stack and sometimes can fit together side by side for a wider sleeping platform. This sleeping pad has everything you need for a great outdoor night.
But why do we recommend this sleeping pad to side sleepers? Because it has enough cushioning to satisfy your resting needs and lets you wake up rested and ready for the next day.
Sleeping Pads – The Best Sleep System For Side Sleepers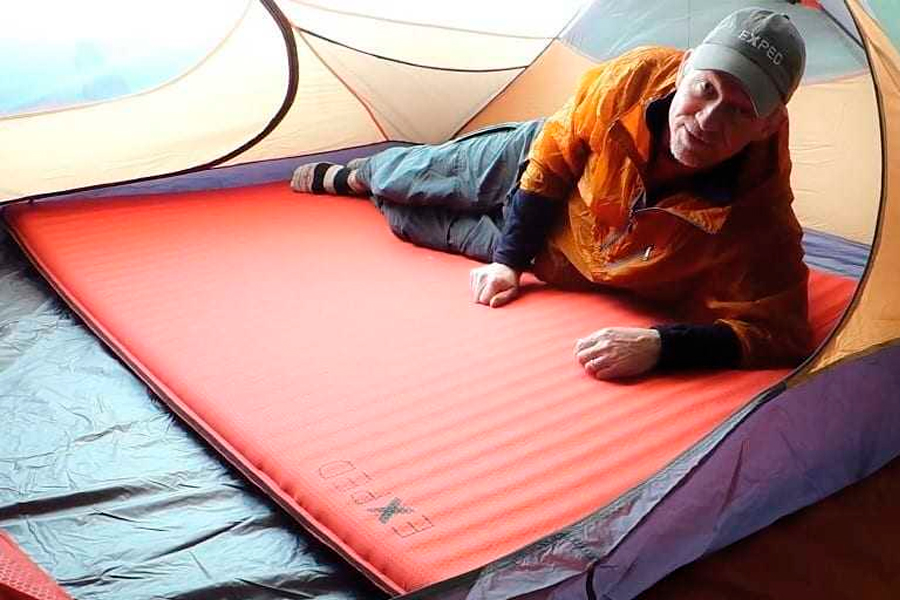 Don't slack on your choice of sleep system. What you're sleeping in or on makes a huge difference in comfort. The way that you sleep should influence what type of sleep system you choose to take camping.
The best sleep system for side sleepers is a hammock. As you hang between two trees in a hammock, the cloth contours the shape of your sleeping body, meaning that side sleepers don't need to worry about getting comfortable on a hard, flat surface. Pressure points will become a thing of the past if you choose to hammock over tenting.
It's important to note that you do need two trees within proximity of one another to use a hammock set up. A hammock might not be your best option if you are camping in an area that is short on trees. If this is the case, we suggest you consider all the tips we've mentioned for you to improve your sleep as a side sleeper while in a tent.
Conclusion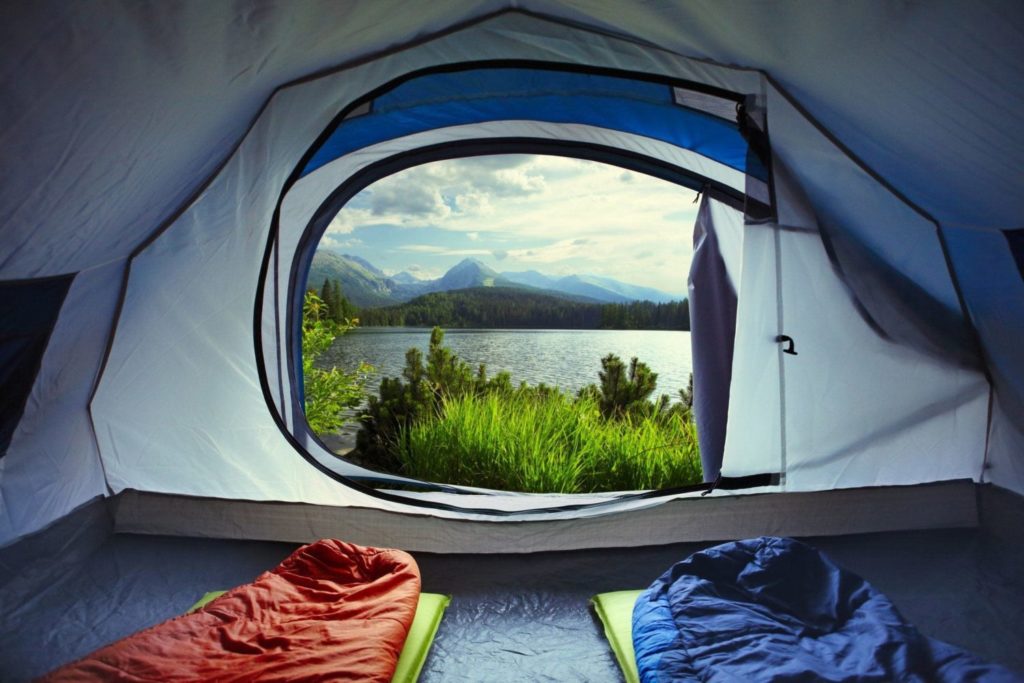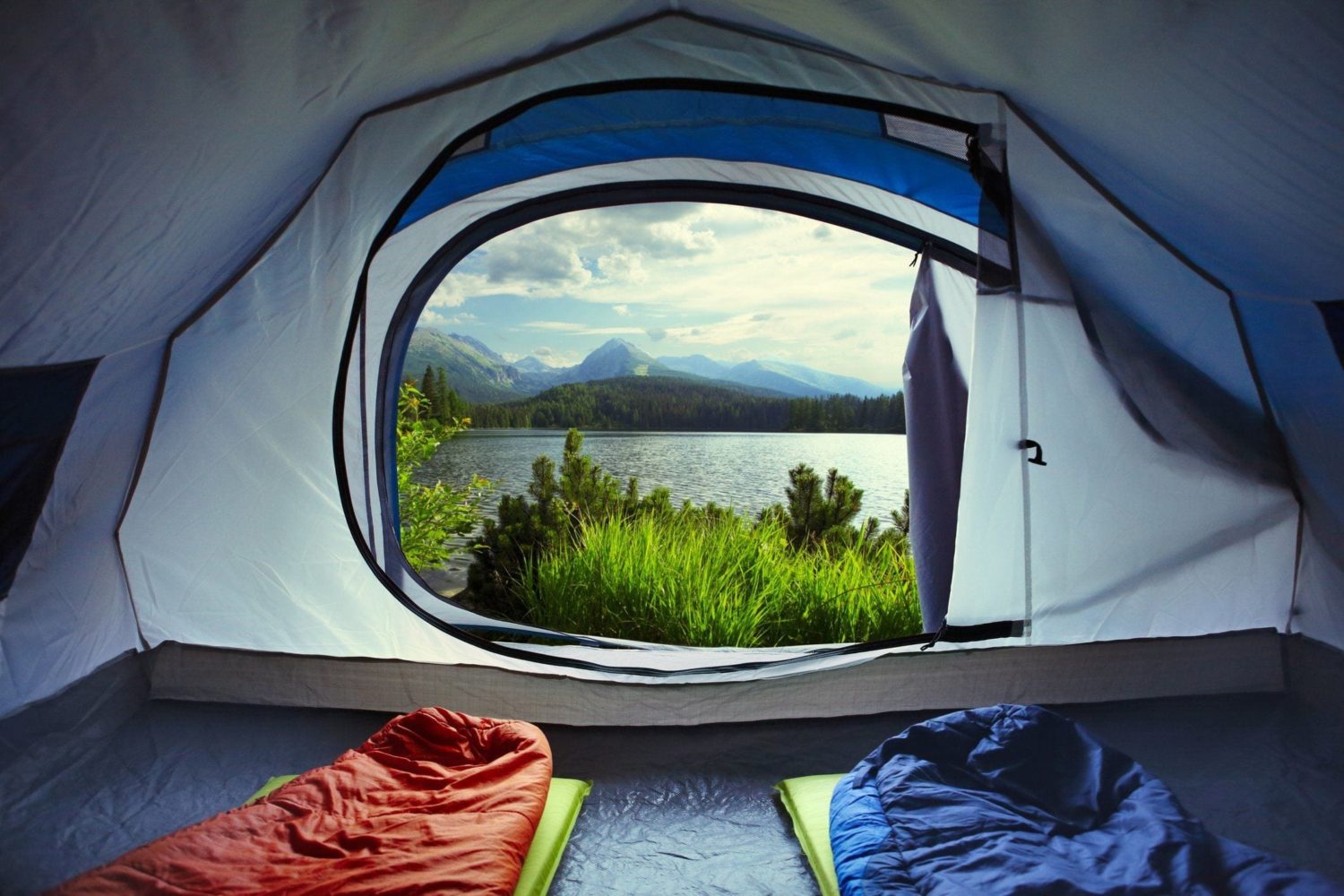 When it comes to camping or any other type of outdoor recreation, there's never going to be a one size fits all approach. Each of us has unique needs for how we live, what we find comfortable, and the gear that we require. Researching and finding a piece of equipment that will make your outdoor experience as enjoyable as possible is necessary.
Side sleepers certainly don't have to give up their favorite sleeping style. There's no need to suffer from an uncomfortable sleep because of the uncomfortable pad. With the right sleeping pad that suits all kinds of sleepers, even those who do it on their sides, you'll have the quality of sleep you deserve and need while you're spending the night in nature.
FAQs
1. What type of sleeping pad is best for side sleepers?
We recommend a self-inflating sleeping pad that constitutes an open-cell foam and air core support like the KAMUI self-inflating camping mattress for side sleepers to ensure comfort and cushioning. As a side sleeper, a sleeping pad that is thick enough might be your preference because you don't want your hips or shoulders to press against the hard ground. Stack two sleeping pads together for a thicker sleep system; you can adjust your pad to your desired firmness by not inflating much air.
2. What does R-value mean for sleeping pads?
R-value or Resistance value for sleeping pads means how well a pad resists heat loss. Sleeping pads have different R-value ratings – the higher the rating is, the higher insulation it offers against a cold surface. An R-value of 1 means minimal insulation; an R-value of 7 and above means higher insulation best suited for winter camping conditions. If you want to know more about sleeping pad R-values, here is a helpful guide.
3. How do I choose my sleeping pad's R-value?
When choosing your sleeping pad's R-value, one consideration is the weather conditions and temperature you intend to go camping. If you are camping in winter, choose a sleeping pad with an R-value of 7 and above. During summer, an R-value of 2 will suffice.
Avid campers tend to go for an all-season sleeping pad because of it's versatile regardless of the temperature. The KAMUI self-inflating sleeping pad is an excellent camping companion that passes this criterion. It has an R-value of 5.7 that provides sufficient insulation and cushioning, is stackable for added thickness, and is connectable to provide a wider sleeping area.
4. Does stacking sleeping pads increase R-value?
Yes, stacking sleeping pads will increase your pad's R-value. Some sleeping pads have built-in snaps that enable them to be stacked up for added insulation when temperatures drop.
5. How thick should a sleeping pad be for side sleepers?
Many side sleepers prefer thicker sleeping pads when camping because they don't want to feel too close to the ground. A sleeping pad with a 2-inch thickness and above will give them sufficient cushioning. For more important sleeping pad features you should consider, check this out.
Resources: