What Size Sleeping Pad Do I Need: Here Is How You Can Choose like a Pro
We understand that it might be hard to grasp the many concepts of sleeping pads when heading into the outdoors. Different gear asks for a different type of knowledge. The same goes for sleeping pads, which need a certain amount of maintenance, care, and knowledge to use.
Therefore, if you're searching for your new sleeping pad, here is what you need to know: What size sleeping pad do I need? What type of sleeping pad? How to use one? In this article, we prepared a guide on sleeping pad sizes to help you choose the best sleeping pad for your back.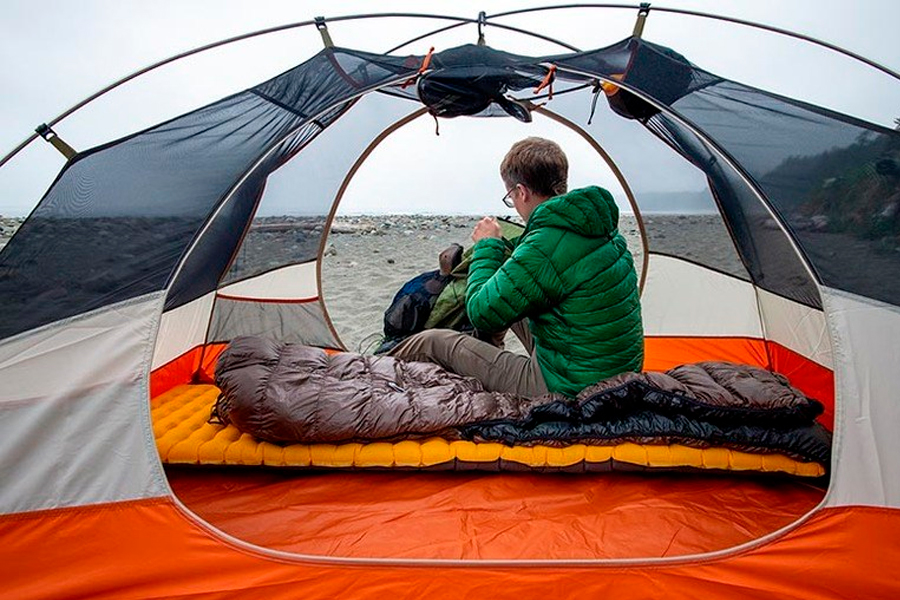 Sleeping Pad Sizes
Sleeping Pad Length
Your sleeping pad length is most often determined by your height. But, it's about your preferences, weight, and use of your pad.
Your height is a rule of thumb most of us use, but there are other technical stats you need to take into consideration. There are kids, female and male sleeping pad sizes. Most manufacturers produce these sizes of sleeping pads:
Kids Regular: 5 ft or 60 in or 152 cm
Women's Regular: 5 ft 6″ or 66 in or 168 cm
Men's Regular: 6 ft or 72 in or 183 cm
Men's Large: 6 ft 5 " or 77 in or 196 cm
Men's Extra Large: 6 ft 8″ or 80 in or 203 cm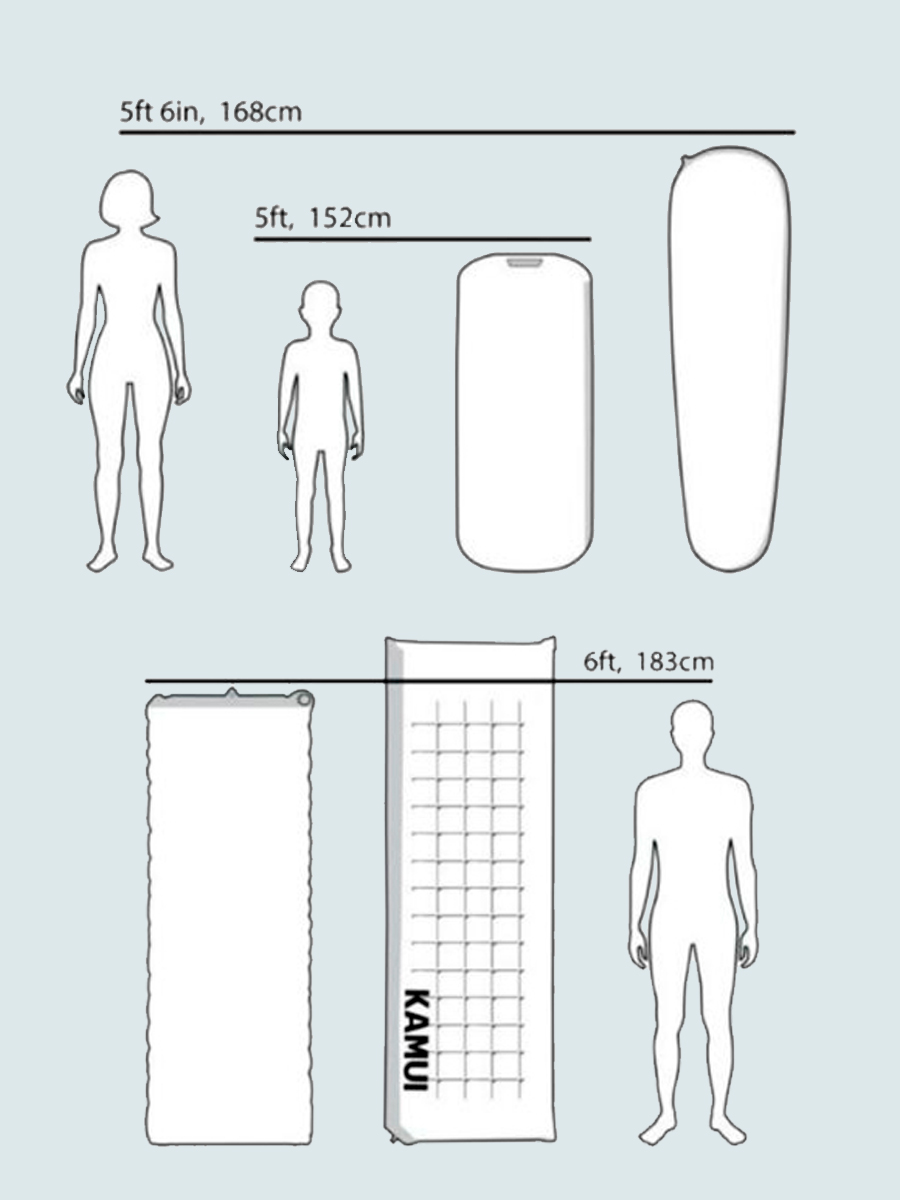 These are estimate lengths, and some manufacturers only have one length, or the length lands somewhere in between these numbers.
Make sure to check the length of your desired sleeping pad, before purchasing it. Also, notice that there is no women's large, so if you're a tall woman, you can use a men's regular size.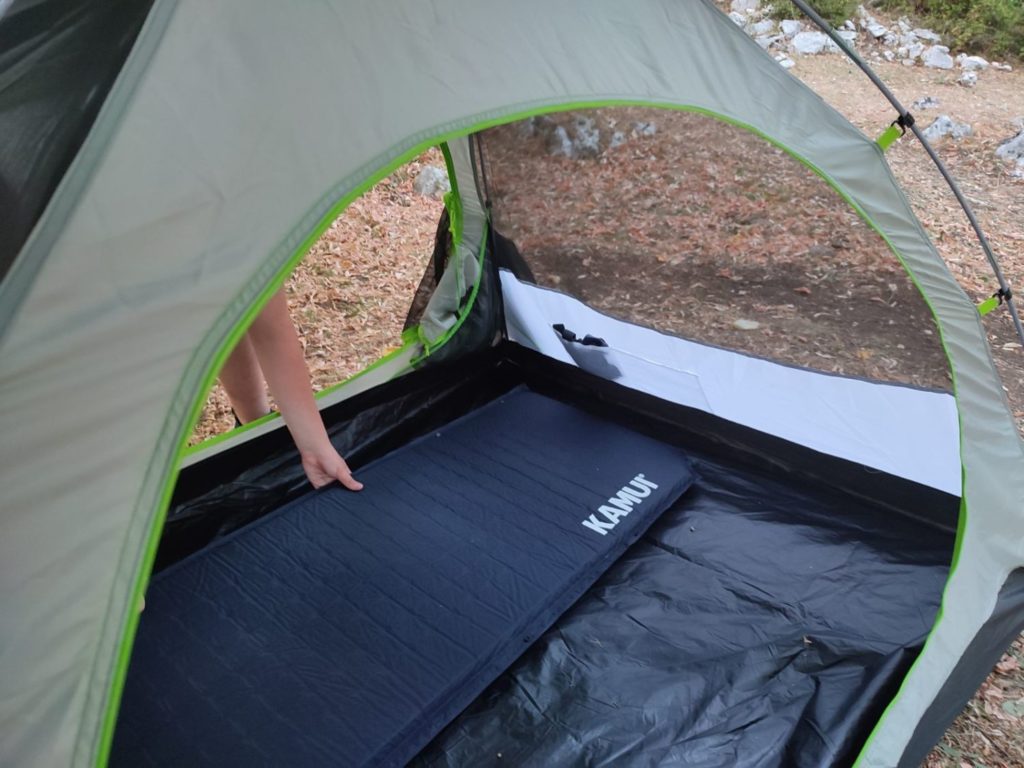 Sleeping Pad Width
Like the sleeping pad length, the width of your camping mat depends on your preference too. If you're a wider person or if you prefer some extra space while sleeping, you might go with a wide model. Here is what that means, in unisex measures:
Narrow width : 20 inches or 51 cm
Medium width: 25 inches or 64 cm
Wide width: 30 inches or 76 cm
Most manufacturers make their sleeping pads to be either 20 or 25 inches in width.
What Size Sleeping Pad Do I Need?
As discussed above, sleeping pads have different sizes, from width to length. We are here to answer your what size sleeping pad do I need question. Here is a chart to help you determine which height of sleeping pad you need for yourself:
| Your height | Recommended pad length |
| --- | --- |
| 3 ft 3″ – 4 ft 11″ or 100 – 150 cm | Kids Regular: 60 inches or 152 cm |
| 5 ft – 5 ft 5″ or 151 – 165 cm | Women's Regular: 66 inches or 168 cm |
| 5 ft 5″ – 5 f 10″ or 166 – 180 cm | Men's Regular: 72 inches or 183 cm |
| 5 ft 10″ – 6 ft 3″ or 180 – 190 cm | Men's Large: 77 inches or 196 cm |
| 6 ft 3″ – 6 ft 7″ or 190 – 200 cm | Men's Extra Large: 80 inches or 203 cm |
As you can see, we recommend 1 – 3 inches (2.5 – 7.5 cm) of difference in size between your height and the length of your sleeping pad. This is because you need some extra space for your sleeping bag too!
The 3/4 Rule For Backpackers
Some backpackers get shorter sleeping pads than they need because of a simple reason: weight.
The hiking community has a golden rule concerning sleeping pads, and that's the 3/4 rule of thumb. The person purchasing a sleeping pad, gets one that is one-quarter of their height shorter than what he or she needs.
They then use their pillow as a sleeping pad for their head, while the rest of their body rests on the sleeping pad. This is done to reduce the sleeping pad size and its weight, which are key factors in thru-hiking and backpacking.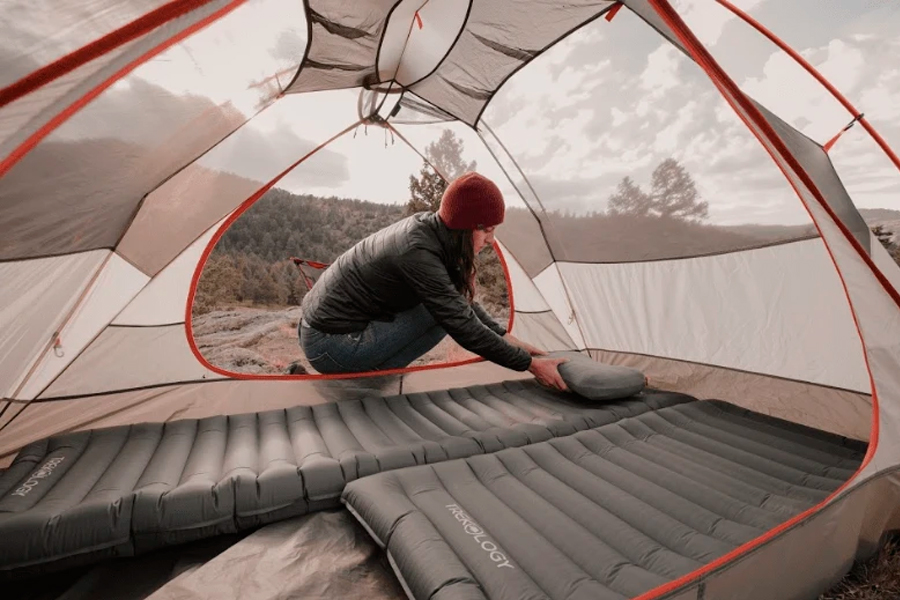 What If I Have a Sleeping Pad That Is Too Big or Too Small?
If you're not sure, try it out. If your sleeping pad is too big or too small for you, test it out at the store, or try it out in your living room. If it gets uncomfortable for you, that's a sign you need to get a new one or find another solution.
Don't forget that you also should not purchase a sleeping pad that is either too long or too short for you. Here are the reasons: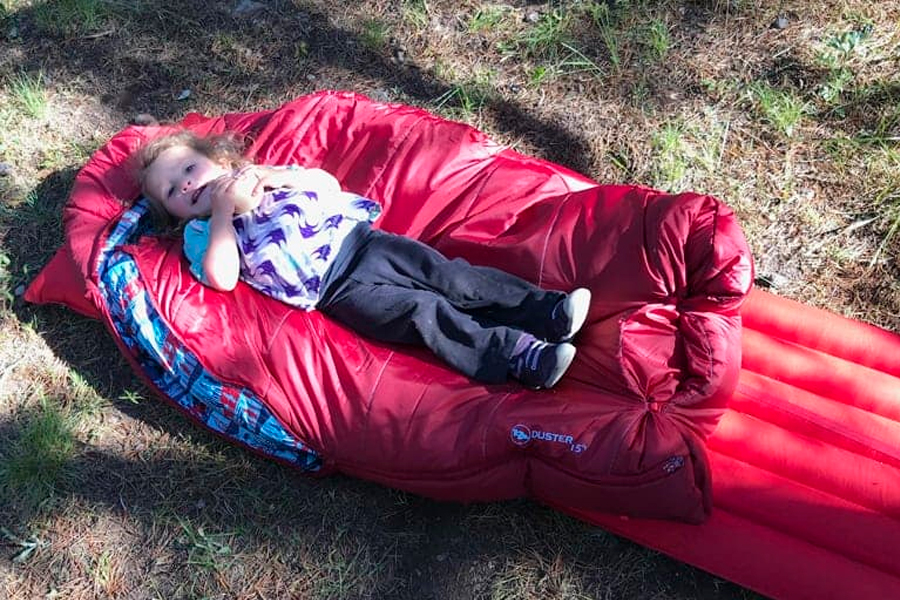 Our Choice: The KAMUI Sleeping Pad
We have a great sleeping pad for your needs, especially if you're looking for a regular to large size sleeping pad. Here are the measures of the KAMUI sleeping pad:
Height: 75.6 inches or 192 cm
Width: 25.6 inches or 65 cm
Thickness: 2 inches or 5 cm
Conclusion
In the end, it all depends on your preference. You can always get an extra-wide or extra-long sleeping pad, even if it's too big for you. Your comfort is key when purchasing anything concerning outdoor gear.
That was all on this what size sleeping pad do I need article, we hope we have answered your question and that you've found the best sleeping pad for your needs.