Cot vs Sleeping Pad: Choosing the Best Option for Your Camping Needs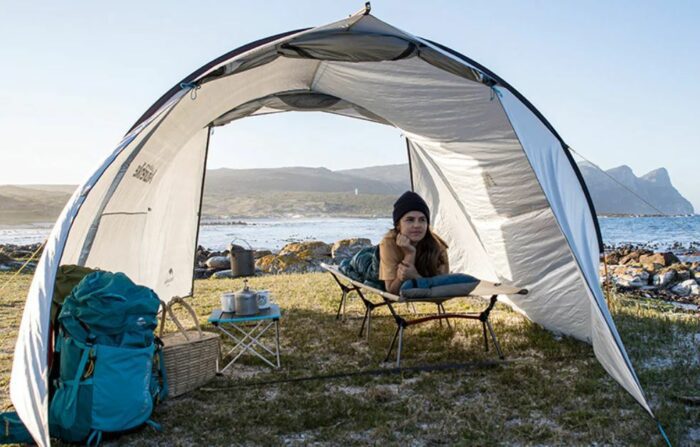 Is a camping trip coming up and you're on the crossroads: cot vs sleeping pad? What should you choose and why? What will accommodate your back better and give you a fresher start in the morning? Here is our take on the question: Are cots better than sleeping pads?
Cots are camping beds made of fabric and metal sides. Your weight rests on the legs, like with normal beds. With sleeping pads, your whole pad is constantly in contact with the ground. You might first think cots are the best option for camping, but wait and read through our article.
| | Sleeping Pad | Sleeping Cot |
| --- | --- | --- |
| FEATURES | | |
| Insulation | ✓ | – |
| Adjustability | ✓ | – |
| Ease of Use | – | ✓ |
| Packability | ✓ | – |
| Weight | ✓ | – |
| Durability | – | ✓ |
| Price | ✓ | ✓ |
| BEST USES | | |
| Camping | ✓ | ✓ |
| Backpacking | ✓ | – |
| Family Camping | ✓ | – |
| Winter Camping | ✓ | – |
Cot vs Sleeping Pad: Features
Insulation
Winner: Sleeping Pad
In our cot vs sleeping pad comparison, the sleeping pad had higher insulation properties than the cot. This is because sleeping pads are either made out of foam or with heat-capturing materials. Cots do not need a high R-value only because they keep your body high off the ground.
You would surely be more comfortable on a sleeping pad during a cold night than on a cot. This is because, under a cot, the air moves and keeps you cold. With pads, the air stays in the same place. You could ideally bring both a cot and sleeping pad to your camping trip, but need to think of the weight and bulk of both items together.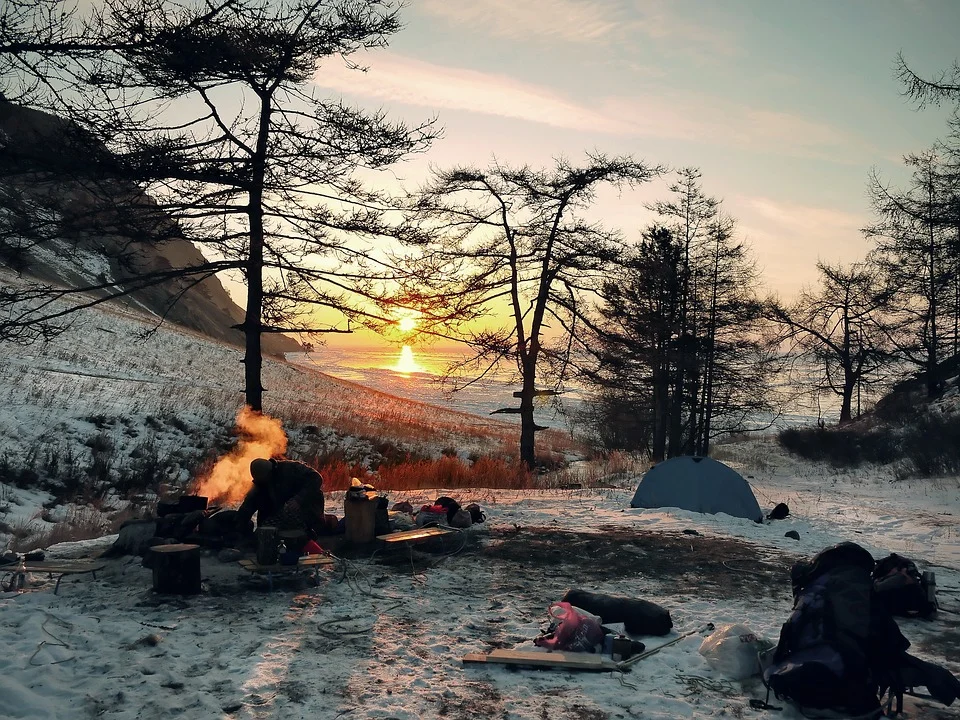 Adjustability
Winner: Sleeping Pad
The sleeping pad is very adjustable to your sleeping preferences. If needed, you can deflate your sleeping pad to get the desired cushioning out of your pad. The cot, on the other hand, will allow you to move on it and will provide some cushioning.
Ease of Use
Winner: Cot
While the sleeping pad either needs to manually take air or self-inflates with a few breaths, the cot works differently. You have to open the cot and you can already sleep on it. Therefore, we believe the cot is easier to use than a sleeping pad. Yes, the cot is heavier, but in the end, when features are our main thought, the cot is much easier to open and sleep on.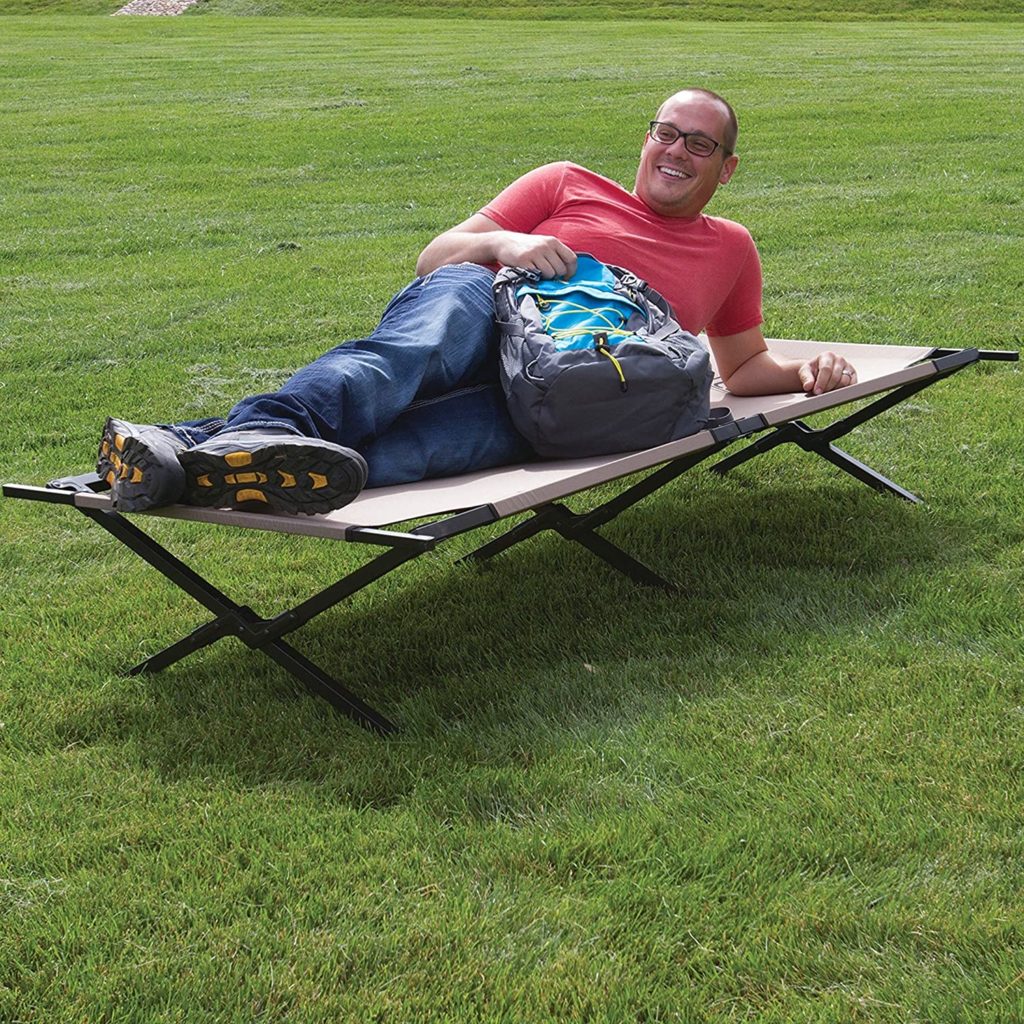 Packability
Winner: Sleeping Pad
When packed up and ready for transportation, the cot could take up a lot of space. Even up to one-half of your bed, if that's how the cot folds. This is a huge amount of space, which you can only fit into a car. Therefore, don't think of going backpacking with a big cot.
There are also sleeping pads, which we prefer in terms of packability. You need to deflate your pad, roll it up and it's ready to go. So the winner of this feature is the sleeping pad, due to its small packed size.
Weight
Winner: Sleeping Pad
What do you believe is the better choice when it comes to weight: cot vs sleeping pad? As the cot is sturdy and quite bulky in most cases, the winner is again the sleeping pad. Sleeping pads weigh up to 5 pounds (2.2 kg), while the average cot weighs much more. Often, cots are made for stationary camping or as makeshift beds, so weight is not the key factor in their production. Sleeping pads are made as light as possible and easy to carry around.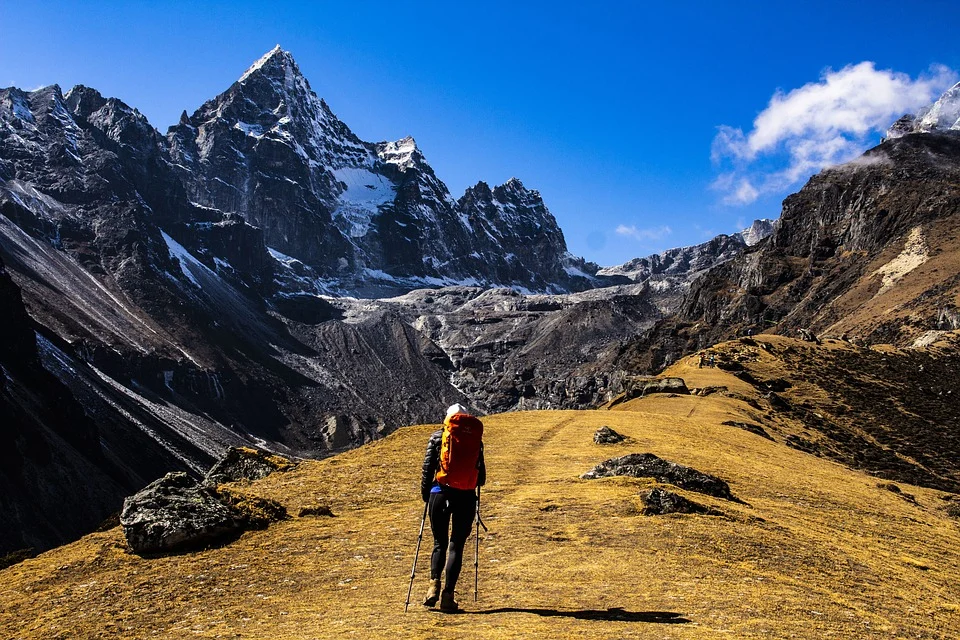 Durability
Winner: Cot
Since the camp bed has zero contact with the ground and sturdy (often metal) legs that keep everything in place, it is often the more durable option. Sleeping pads tend to break since they are made out of less durable material. This does not go for cots. Cots might be heavy and bulky but will not leave you bed-less for the night.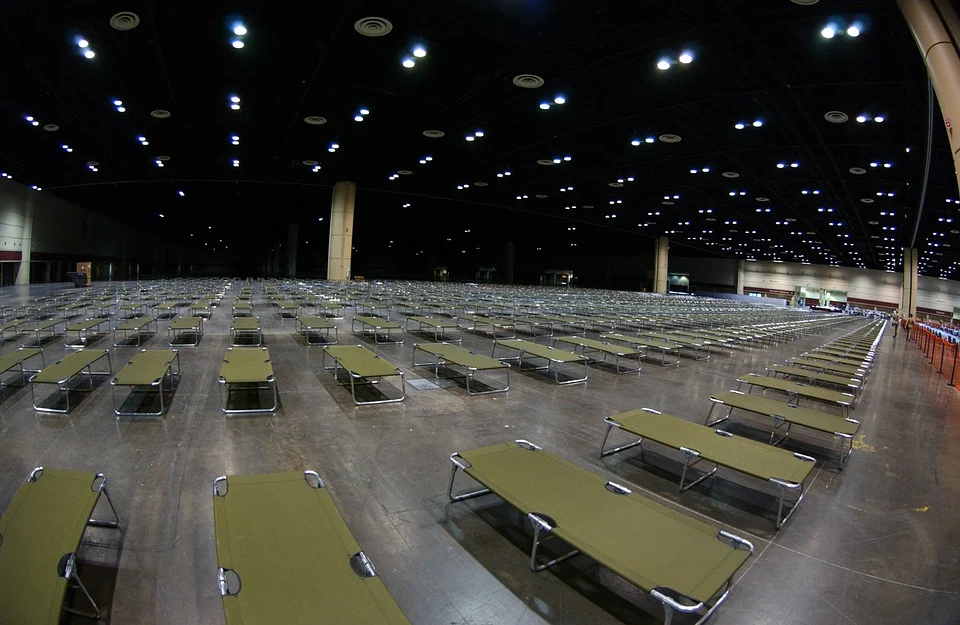 Price
Winner: It's a tie!
Sleeping pads, as well as camping beds, come at almost the same price. You can buy cheaper models and more expensive ones, but in the end, it all comes down to the same price range. Both options, as well as lighter models, are available, but you will need to pay the price for this too. So in the end, the price range of cot vs sleeping pad is the same.
Cot vs Sleeping Pad: Best Uses
After looking at the features, it is time to compare the cot vs sleeping pad in different camping settings.
Car Camping
Winner: Cot
Are you looking to relax during your summer car camping trip and need a way to maximize your sleeping setup? Then the cot is the best choice for you. Bringing this camp bed with you will allow you to sleep like you're home. The cot is a bed you can use while camping. Some people find sleeping pads too stiff or thin, so if you're one of those people, a cot is your best choice.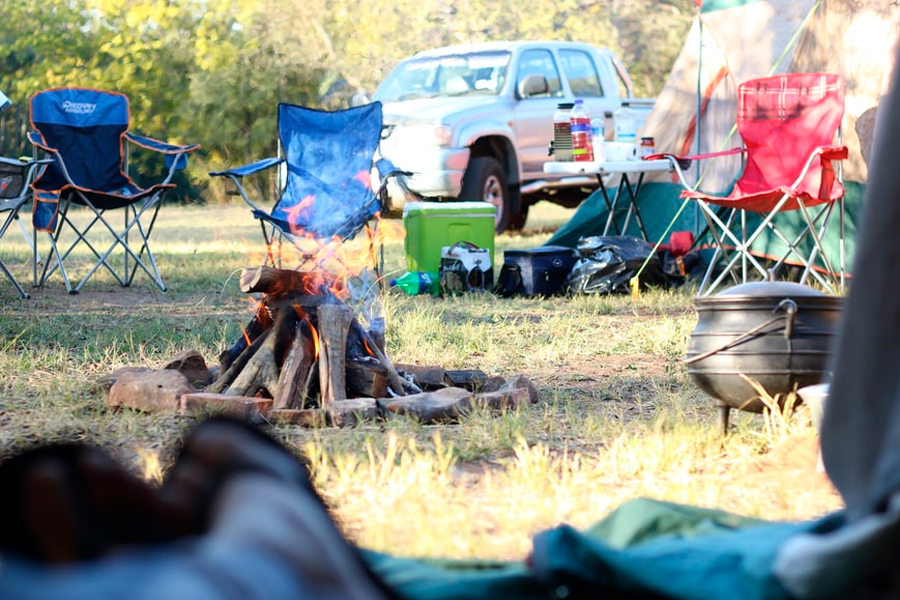 Backpacking
Winner: Sleeping Pad
If you're looking for adventure, you need a small sleeping pad. While backpacking cots do exist they are on the expensive side. Sleeping pads are still the best choice for backpacking. This is because backpacking requires minimal gear weight and bulk. The sleeping pads win this round because they are lighter and can be compressed in a small stuff sack.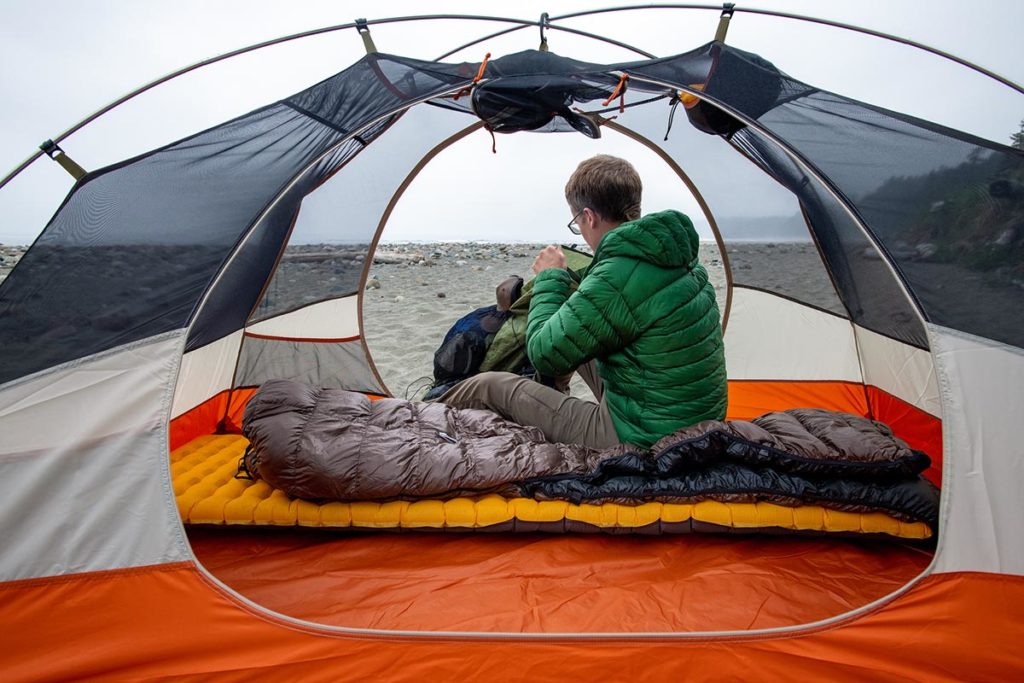 Family Camping
Winner: Sleeping Pad
When camping with your family, the best thing you can do for your kids lays out a few sleeping pads and let them enjoy their time in the tent. Camping with sleeping pads is a better experience for kids and will let them feel the camping fully.
Some sleeping pads like the KAMUI sleeping pad have buttons that allow you to press together two sleeping pads and give you a bigger sleeping surface. Also, this sleeping pad features an R-Value of 5.7, perfect for even winter camping.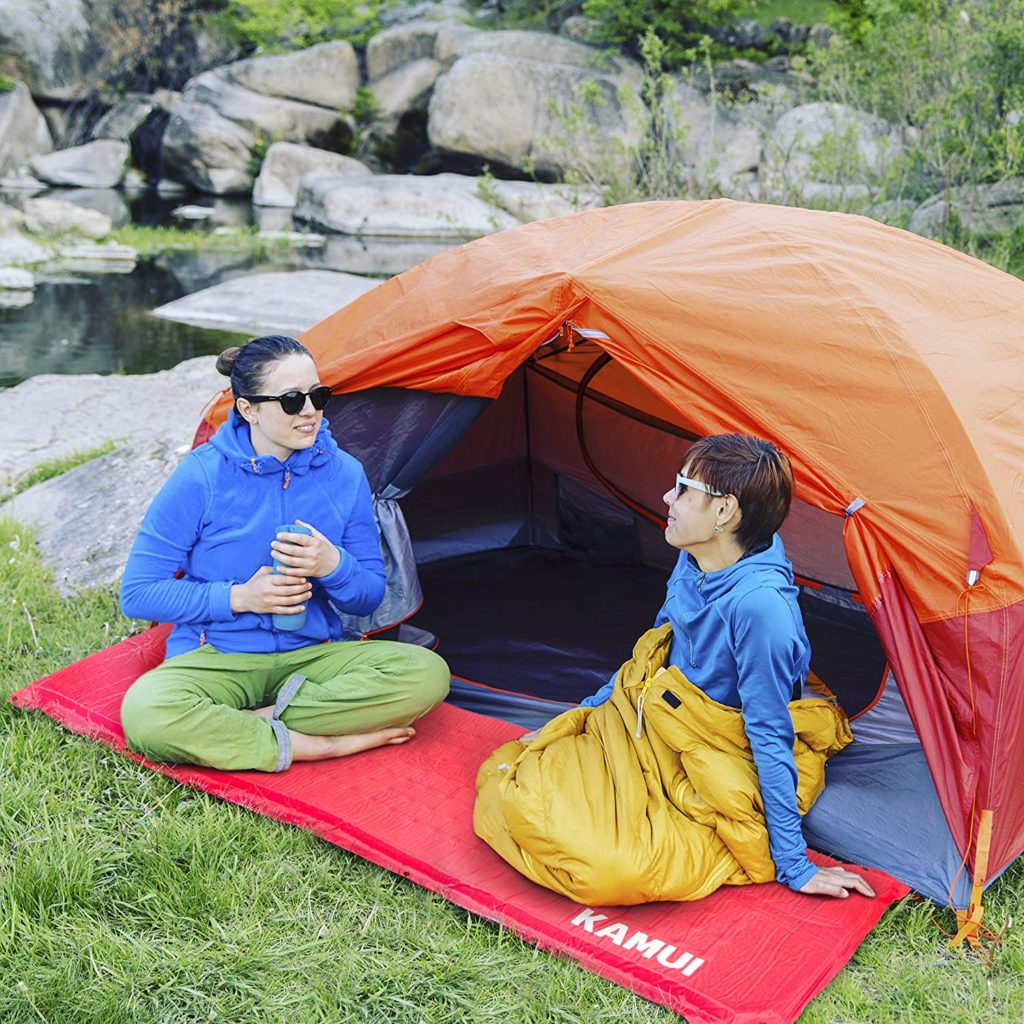 Winter Camping
Winner: Sleeping Pad
Since the sleeping pad has a higher R-value than the cot, you should bring a sleeping pad with you. Also, if you feel like bringing both a cot and sleeping pad, that is acceptable too. This means putting a sleeping pad on your cot is possible if they fit. In winter conditions, a combination of a sleeping pad and cot is a good choice too.
Conclusion
A cot is a great option for car camping and places where weight does not matter. Backpacking and hiking, like other activities where your packed weight is a very important factor, sleeping pads are the best option.
Always think about where you will use your camping setup before purchasing either of these items. We hope our article helped you in choosing the right option for your needs.