What To Put Under A Sleeping Pad: 7 Secrets To Stay Insulated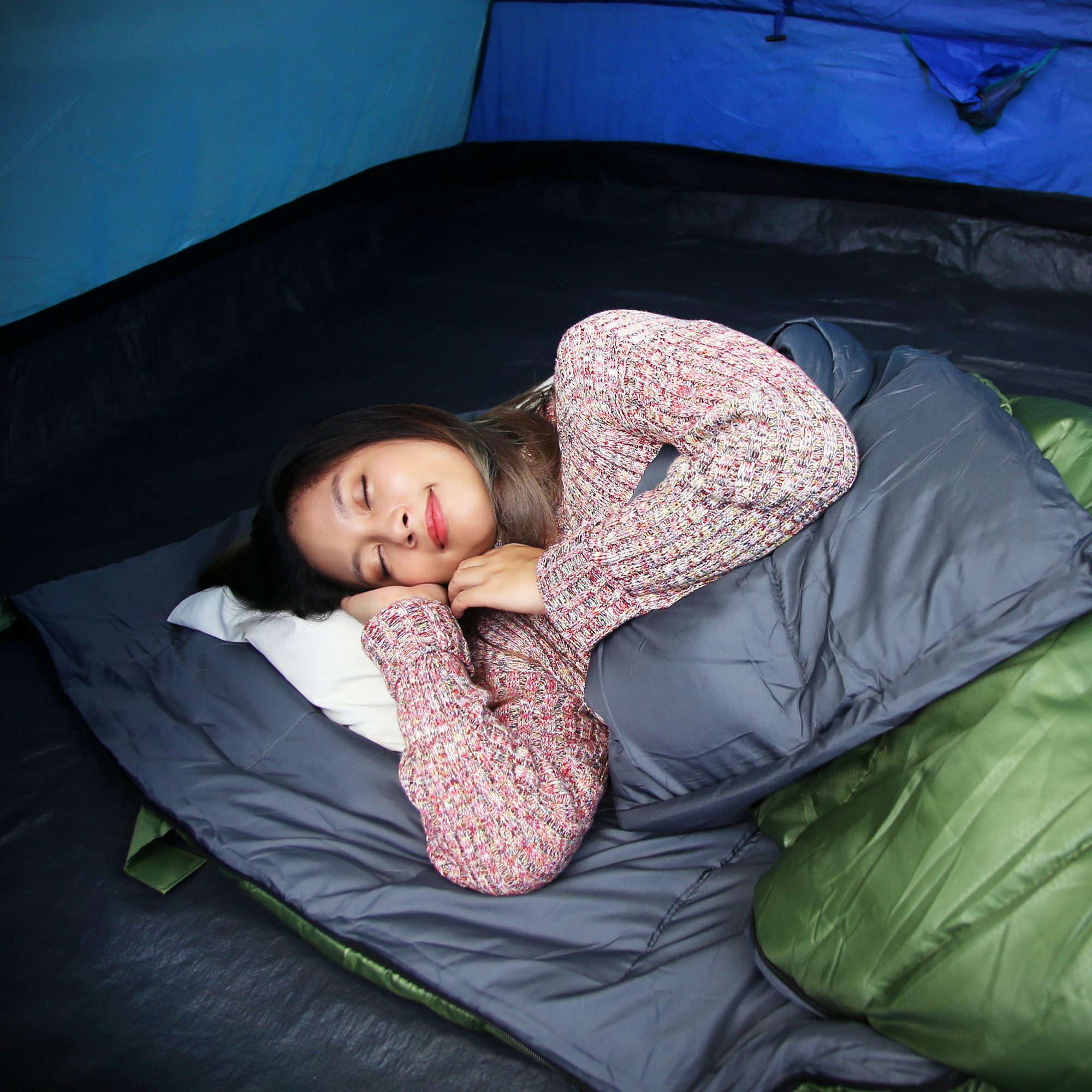 There are various reasons why you would layer something underneath your sleeping pad. We have some suggestions if you're looking for extra warmth, comfort, or rain protection. Here we have seven items you can put under your sleeping pad and what benefits they will bring you on your next camping trip.
What to Put Under A Sleeping Pad
1. Closed Cell Foam Pad
… for added comfort and insulation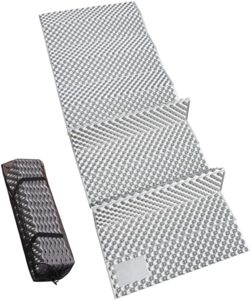 What is a Cell Foam Pad?
A closed-cell foam pad is one of the lightest and least expensive sleeping pads for camping. They're much thinner than a self-inflating or inflatable sleeping pad and thus provide less cushion and less insulation.
What is its Benefit?
Adding a closed-cell foam pad to your sleep setup adds R-value. R-value measures your sleeping pads' ability to resist heat flow. The higher your R-value, the greater the insulating power, and the warmer you will be while sleeping.
Adding a closed-cell foam pad under your sleeping pad will keep you warmer when you sleep at night. It will increase the overall R-value of your sleep system.
2. Another Sleeping Pad
… to add R-value and comfort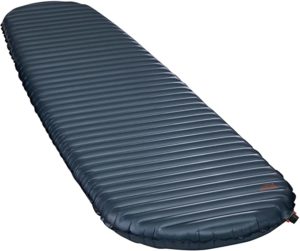 What is a Sleeping Pad?
A sleeping pad is a lightweight pad that many campers and hikers use in conjunction with a sleeping bag when camping. Sleeping pads provide comfort through both cushioning and insulation.
What is its Benefit?
Placing an additional inflatable or self-inflating sleeping pad under your sleeping pad increases comfort and R-value. Doubling up in this way is beneficial in extra cold temperatures to have a warmer night's sleep.
3. An Emergency Blanket
…to improve insulation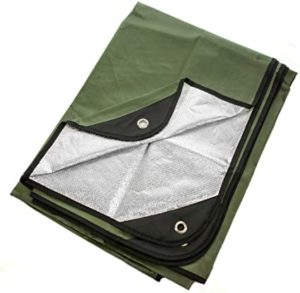 What is an Emergency Blanket?
An Emergency or a Space Blanket is an incredibly low-weight, low-bulk blanket made of heat-reflective, thin plastic sheeting. The plastic sheeting is the impermeable, metalized plastic known as Mylar. Mylar will trap body heat when used correctly.
What is its Benefit?
Laying an emergency blanket under your sleeping pad will reflect heat in your direction. Additionally, because it's impermeable, it will prevent any moisture from making its way onto the bottom of your sleeping pad.
4. An Outdoor Blanket
… to make your camping experience cozy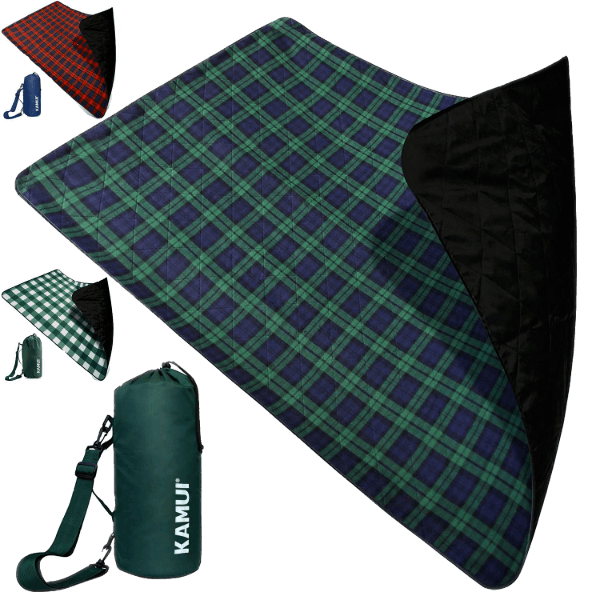 What is an Outdoor Blanket?
An outdoor blanket is a foldable outdoor blanket. The best outdoor blankets have a waterproof bottom side and a comfortable, cozy top side. This allows you to sit comfortably on top of your blanket without losing body heat or getting wet. Many great outdoor blankets also come with an easy-to-use carrying case.
What is its Benefit?
Adding an outdoor blanket to your sleep setup makes for a cozier experience. Climb out of your sleeping bag and step foot onto the fleece side of an outdoor blanket. Not only will your toes stay warm, but with the water-resistant side of an outdoor blanket facing down, your tent is bound to stay extra warm and dry!
The KAMUI Outdoor Blanket is an excellent option for your next camping trip! KAMUI's waterproof fleece blanket will provide comfort on all of your family's outdoor adventures. The high-quality 200D nylon waterproof material means you'll stay dry during your adventure, and it'll be easy to clean your outdoor blanket when you're done. Liquid, sand, and dirt are easily wiped off, and your KAMUI outdoor blanket can load right into your washing machine once you're at home! Share the comfort of this 79 x 55-inch outdoor blanket on your next camping trip.
5. Rubber Mesh Sheet
… to keep it from slipping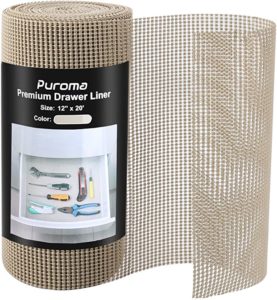 What is a Rubber Mesh Sheet?
A rubber mesh sheet is a heavy-duty rubber material most often used where waterproof sealing or airtight contaminant is required. Despite being heavy-duty, the product is lightweight and is easily cut with scissors. It's ideal for leveling, absorbing vibration, and creating a non-slip surface.
What is its Benefit?
Placing a rubber mesh sheet down under your sleeping pad prevents it from moving throughout the night. If you're an active sleeper, this might be the perfect solution to staying put at night! These rubber barriers should add insulation to your sleep system while preventing moisture from reaching your pad.
6. Tarp
… to keep it dry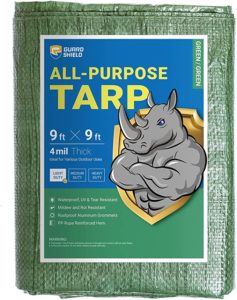 What is a Tarp?
The word tarp is short for tarpaulin. A tarp protects people and things from wind, rain, and sunlight. Generally, tarps are made of durable plastic or waterproof canvas.
What is its Benefit?
Lay a tarp down under your sleeping pad to keep it dry from ground moisture. Tarps are especially popular for cowboy camping. Cowboy Camping is when you sleep outside without a shelter. This is quite popular in arid areas, such as deserts and long thru-hikes.
7. Leaves
… for natural insulation
What are Leaves?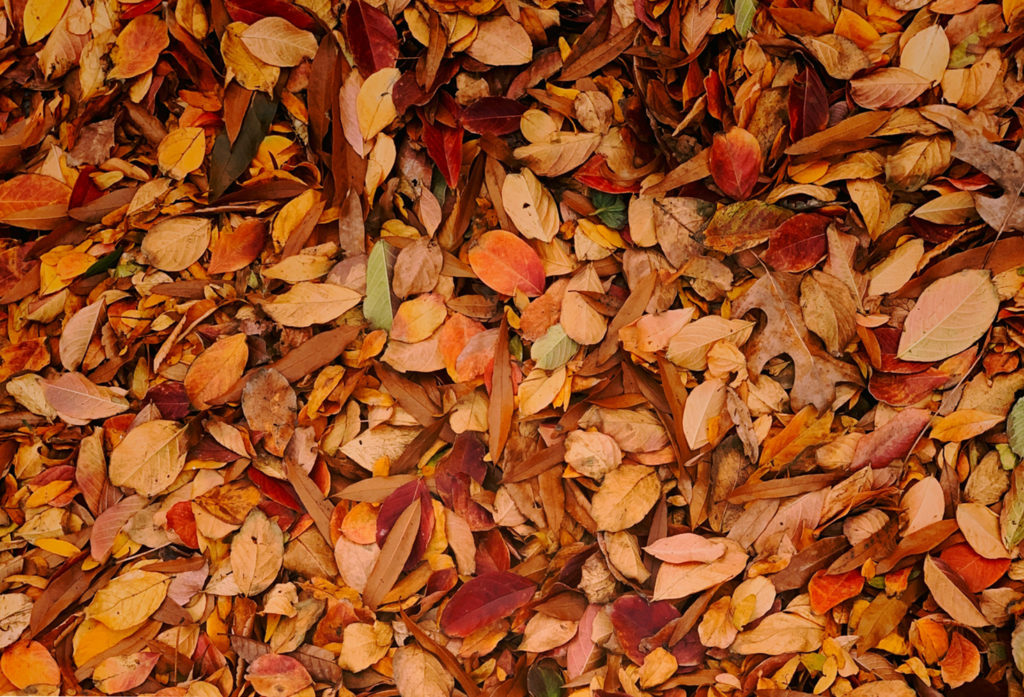 You know, the fallen plant organs of trees and other plants. Use the lovely, natural insulation of leaves to your advantage on your next camping trip.
What are their Benefits?
Add leaves under the tent where your sleeping pad would be for added insulation and all-around comfort. This is an easy way to increase your sleep system's R-value without carrying or packing extra weight.
Benefits of a Quality Sleeping Pad
Spend the money upfront on a good sleeping pad with open-cell foam to achieve high R-value, extra comfort, and ease of use. The KAMUI Self-Inflating sleeping pad is 2" thick and has an R-value of 5.7, making it comfortable and warm! Additionally, the KAMUI self-inflating sleeping pad is made of durable high rebound foam and tough 190T polyester fabric, so you know it will last through all of your adventures. You have the option not to put anything under this pad in warmer temperatures because it's designed to offer optimum insulation and cushioning.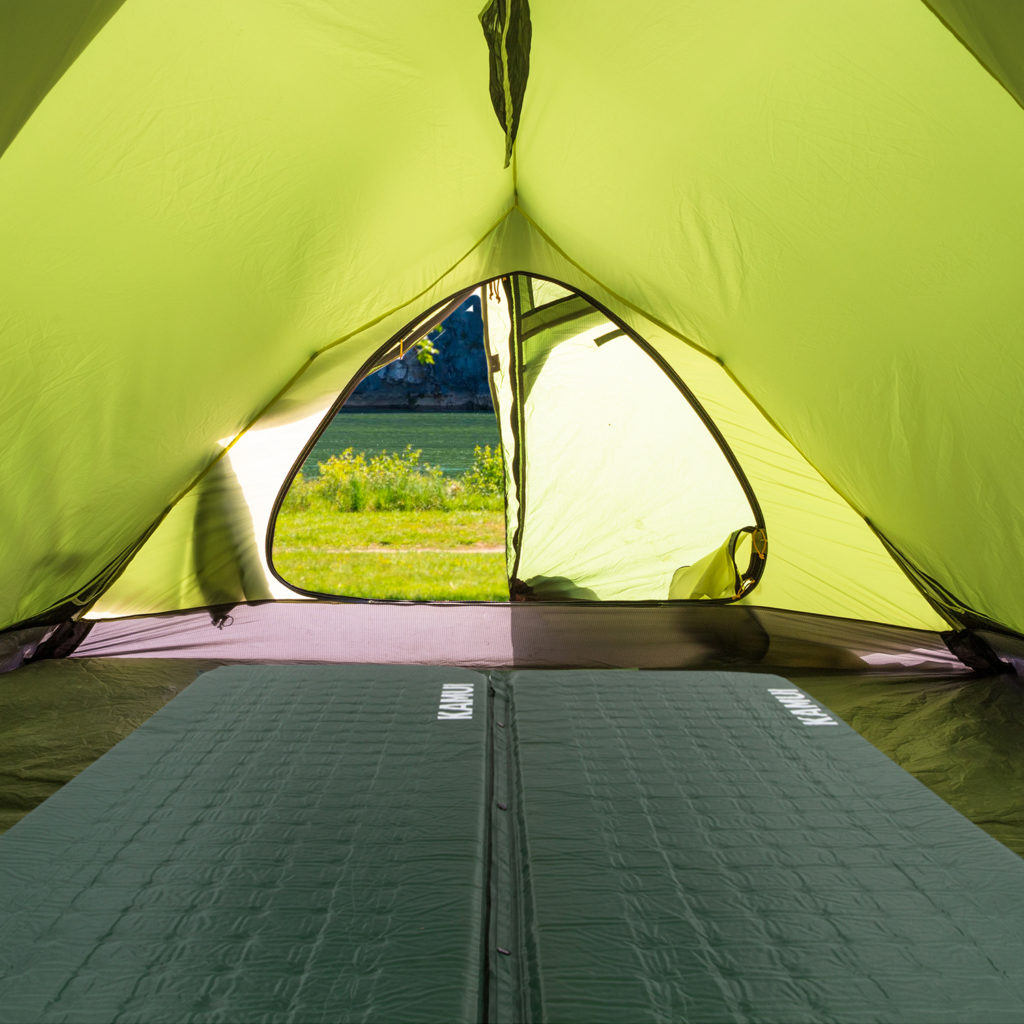 Three benefits of a good sleeping pad:
Carry and Pack Less
You likely won't be looking for anything to put underneath a quality sleeping pad underneath it. Because of this, you won't need to carry or pack additional gear on your next camping trip.
Spend Less Money Overall
Purchase a quality sleeping pad and save overall! You won't need to spend money on additional items under your sleeping pad to make it more comfortable or insulated. Additionally, your quality sleeping pad will likely last longer, and your one-time purchase will bring your years of camping comfort.
Good Night's Sleep
A quality sleeping pad will provide you with the warmth and comfort you need to sleep well. A good sleeping pad is lightweight while providing the R-value and thickness you need to wake up well-rested on all your adventures. Are you interested in knowing your sleeping pad's proper care and usage? Find out in our related post.
Frequently Asked Questions
1. How can I make my sleeping pad warmer?
If you prefer a warmer sleeping pad, go for a pad with an R-value of 3 and above. An R-value is a sleeping pad's ability to resist heat flow to the ground. You can also stack two sleeping pads together to increase insulation, thus keeping you warm through a cold night.
2. Can a sleeping pad be too warm?
Your sleeping pad can be too warm if you have extra bedding. Adjust your sleep system's temperature by removing excess bedding.
3. Can I put my sleeping pad inside my sleeping bag?
A sleeping pad is placed underneath a sleeping bag for insulation against the cold ground. It also protects your sleeping bag against moisture, rough surfaces, dirt, and other elements. A sleeping pad may be placed inside a sleeping bag, but it may lose its insulation features.