Camping Gear For Woman: 15 Essentials Every Woman Needs
When it comes to camping gear, certain considerations can make a difference in terms of comfort and functionality for women compared to men. While many camping products are unisex and can be used by both genders, some specific gear items are designed with features that cater to women's needs and preferences.
These differences often consider factors such as body shape, sizing, insulation, and personal hygiene. From sleeping bags to backpacks, clothing, and hygiene products, let's delve into the world of camping gear tailored to meet women adventurers' specific requirements and preferences.
15 Camping gear for woman list items
What can you place in your camping gear for woman list? Each item ensures comfort, safety, and enjoyment during your camping trip. Prioritize quality, functionality, and weight when selecting your camping gear. These are our picks: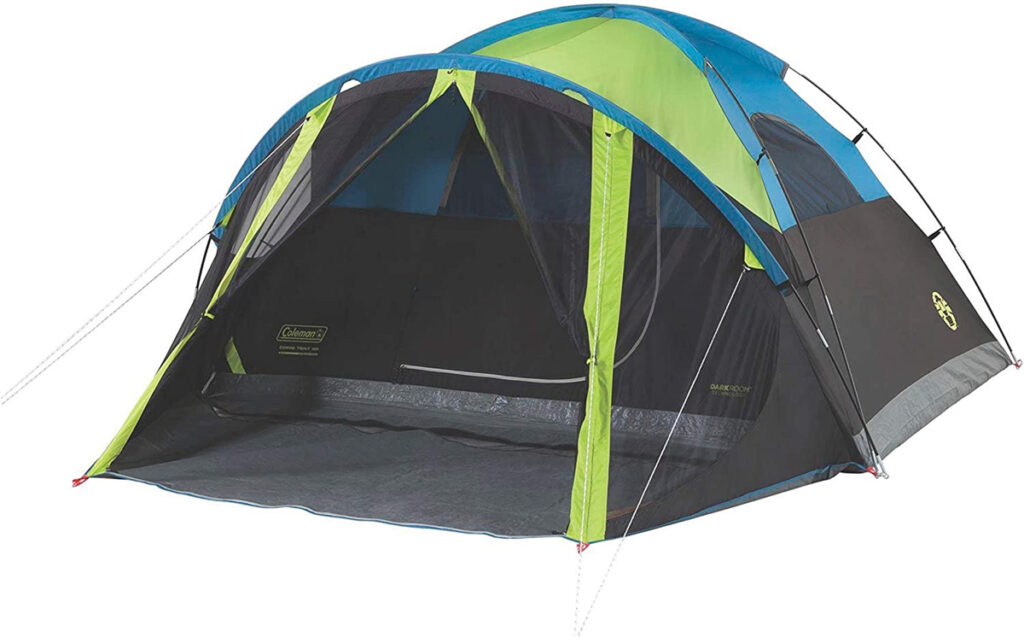 Tents come in many forms and features to suit everyone's preferences. If you like one with a rainfly and welded corners to keep you dry when caught in the rain, the Coleman Carlsbad Dark Room Camping Tent has got you covered. As the name suggests, it's also built with dark-room technology so you can get a shut-eye even during the day. It's a great investment for women and families to protect themselves from bugs and the elements outdoors.

A sleeping pad or air mattress is important for cushioning and insulation. Look for a lightweight, compact option that provides sufficient comfort and insulation from the cold ground. Consider a sleeping pad specifically designed for women, as they may offer extra insulation in key areas and have a more contoured shape for enhanced comfort. The KAMUI Self-Inflating Sleeping Pad offers cushioning and protection from the ground, made with women in mind.
This is essential for a comfortable night's sleep. Look for a sleeping bag suitable for the expected temperatures and weather conditions. Consider a sleeping bag designed for women, as they are often tailored to provide better insulation and fit the female body shape more comfortably. This sleeping bag is made with women in mind, and it will offer you protection from the elements and low temperatures.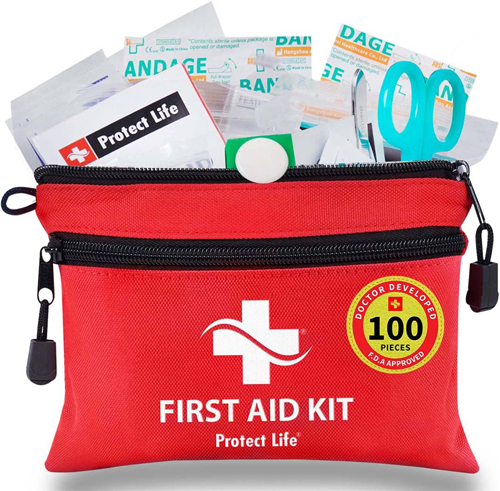 A well-stocked first aid kit is crucial for handling minor injuries or medical emergencies while camping. Include essentials like band-aids, antiseptic wipes, pain relievers, tweezers, and necessary personal medications. You can place sanitary products in this Emergency Kit/Travel First Aid Kit and bring them to camp. It is small but has all the essentials you need.
Pack appropriate clothing for the weather and activities. Consider moisture-wicking and quick-drying fabrics that keep you comfortable. Layering is key, so pack lightweight base layers, insulating mid-layers, and a waterproof and breathable outer layer. Take the Mapamyumco Women's Hiking Pants, perfect for layering and made with camping comfort in mind. 
Having a comfortable chair to relax and unwind at the campsite can significantly impact your camping experience. Look for a lightweight and collapsible camping chair that is easy to transport. This chair is light and easy to set up and pull apart. If you ask me, this is something you need if you're a woman camping.
Carry enough food and snacks to sustain you during your camping trip. Pack lightweight and non-perishable options. Additionally, ensure you have access to clean drinking water by bringing your own water or having a water filtration system. Use the LifeStrw to filter your water, especially if collected from a creek or public water source.
Choose sturdy and comfortable footwear suitable for the terrain. Look for hiking boots or trail shoes with good traction and ankle support. Make sure they are broken in to prevent blisters and discomfort. The KEEN Targhee II WP M Footwear will offer support and wick away any water, perfect for women of all ages.
Pack a lightweight and quick-drying towel for personal hygiene and drying off after activities like swimming or bathing. The 4Monster Camping Towels dry fastly, are easy to store, anti-bacterial, and come in all shapes and sizes.
Bring essential cooking utensils like pots, pans, a portable stove, and utensils for meal preparation. Look for lightweight and compact options to minimize space and weight. Use this Extremus Camp Kitchen Cooking Utensil Set to ensure your camp kitchen doesn't lack anything. This set includes spoons, forks, knives, ladles, scoops, whisks, tongs, scissors, and a cutting board. 
This is a versatile tool for various tasks while camping. Look for one with a knife, pliers, screwdriver, and other useful features. We all need some help while camping and the RoverTac Camping Gear Survival Kit 14-in-1 Multitool is there to help you in any situation you might encounter.
A headlamp provides hands-free lighting for activities in low-light conditions or during nighttime. Look for a lightweight, adjustable headlamp with good beam distance and battery life. The BLITZU Led Headlamps come in all colors, perfect to match your sleeping bag or backpack, but also offer a long battery life and are almost indestructible.
Use the AvaJex Travel Toiletry Bag f to bring all of your toiletries. Pack travel-sized packs and make sure they are eco-friendly, like biodegradable wet wipes, toilet paper, hand sanitizer, and personal hygiene items to maintain cleanliness while camping.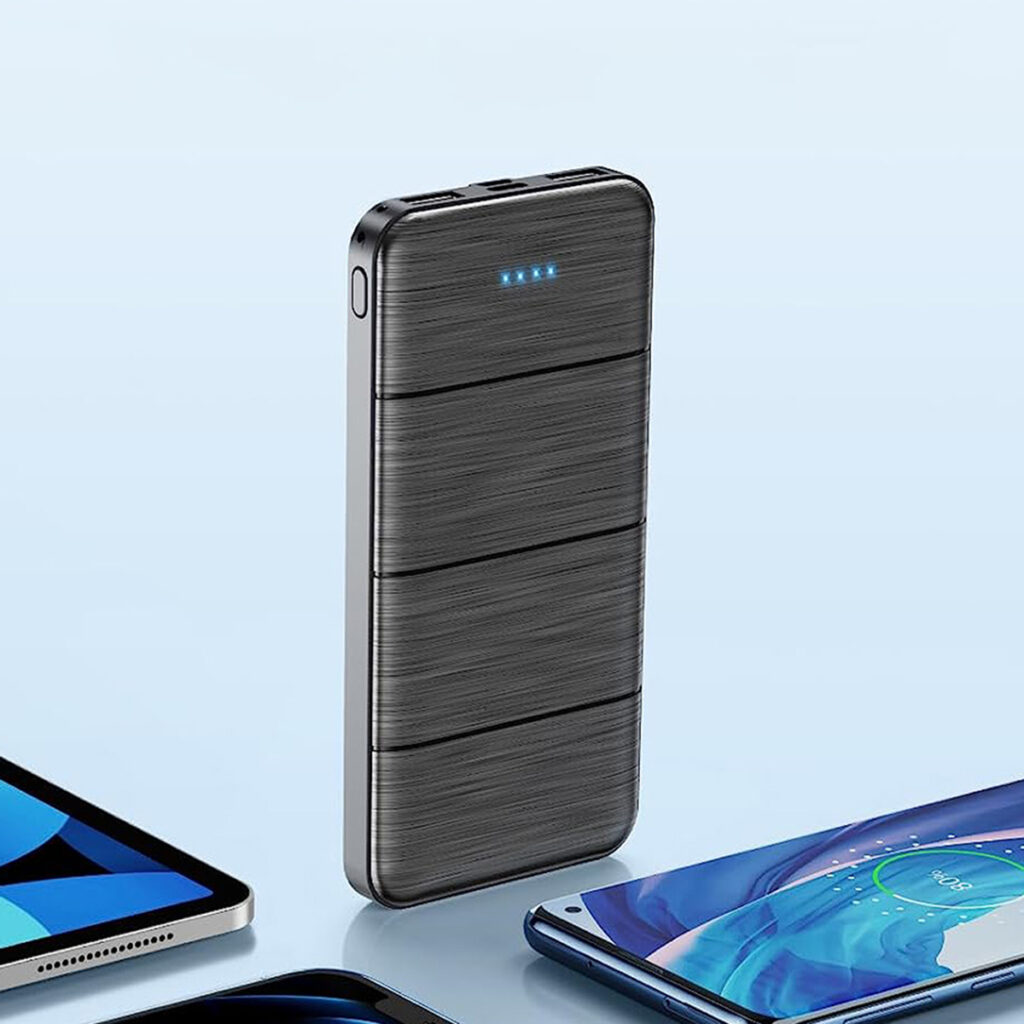 A portable power bank can charge electronic devices like smartphones, cameras, or GPS devices while camping. Look for one with sufficient capacity to meet your charging needs. The LOVELEDI Portable-Charger-Power-Bank might be heavy, but it will surely give your phone or other electronics at least three charges.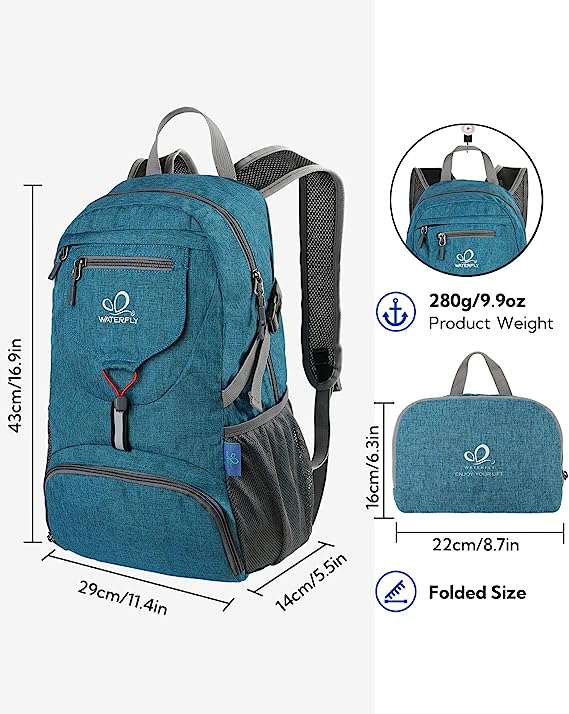 Walking to your campsite carrying this cute Waterfly Backpack with your essential camping gear won't weigh you down because it's made of light fabric and materials. Specifically designed for women, it has adjustable straps, a comfortable fit, an ergonomic design, and a smaller frame size to ensure better weight distribution. This backpack offers women the support they need while staying packable and light during camping.
How can I look cute while camping?
Looking cute while camping is finding the right balance between comfort, functionality, and style. These are tips to help you achieve a cute camping look:
Opt for comfortable and functional clothing that suits the weather and activities. Add cute and practical accessories to your camping outfit. Consider a stylish hat to protect yourself from the sun, a colorful bandana or headband to keep your hair in place, and a lightweight scarf that can double as a fashion statement and a neck warmer.
Incorporate vibrant colors and patterns into your camping wardrobe. Choose fun and cheerful shades that reflect your style and lift your mood in nature. Opt for comfortable and sturdy footwear like hiking boots or sneakers.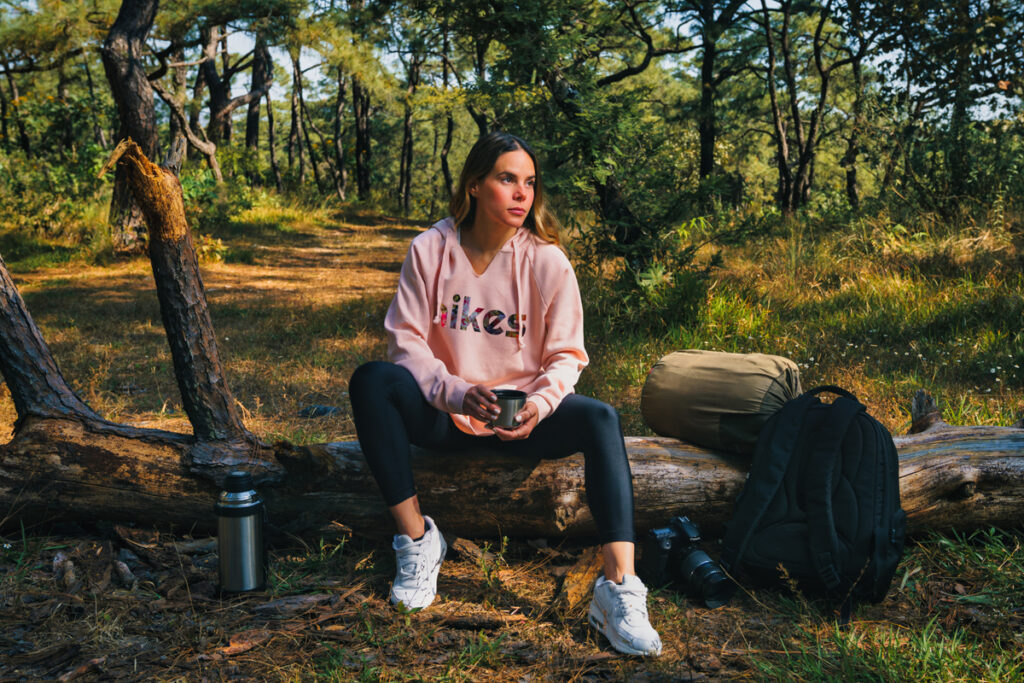 Feeling fresh and clean can also enhance your cute camping look. Pack travel-sized toiletries such as biodegradable wet wipes, dry shampoo, and natural deodorant to stay fresh throughout your camping trip.
Remember, while looking cute is great, camping primarily focuses on enjoying the outdoors and having a memorable experience. So, prioritize comfort, functionality, and safety while choosing your camping attire, and let your personal style shine through with simple and thoughtful touches.
What every girl needs for camping?
These are a few essentials that every girl should have:
A reliable tent
Comfortable sleeping gear
Proper clothing
Personal hygiene items
First aid kit
Food and water supplies
Navigation tools
Remember to tailor your camping essentials to your specific needs and the duration of your trip. With these basics covered, you'll be well-prepared to enjoy a great camping experience.
Conclusion
In conclusion, having the right camping gear can greatly enhance a woman's camping experience. The camping gear for woman list tells you which items are essential for safety, convenience, and maintaining personal well-being while camping.
Considering gear specifically designed for women, such as sleeping bags and backpacks tailored to their body shape, can provide better fit and comfort. Therefore, prepare and enjoy every minute of your camping trip.