How to Minimize Camping Gear in 10 Easy Steps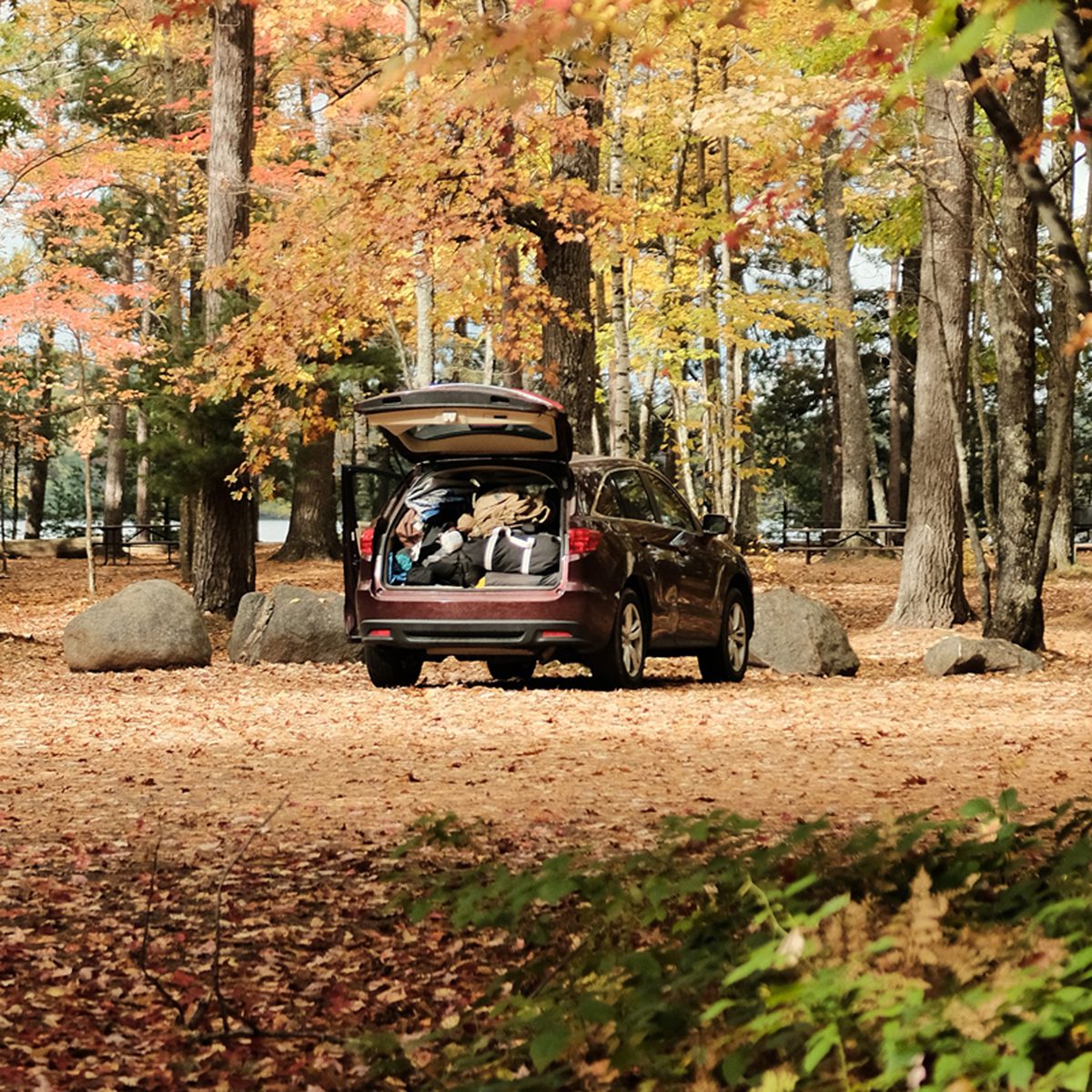 If you've been spending time in the outdoors for years, you're probably looking for how to minimize camping gear in your home. As you accumulate new items, what do you do with them? These 10 easy steps will help you to minimize the outdoor gear clutter in your home.
10 Easy Ways to Minimize Camping Gear
Here are 10 easy ideas on how to minimize camping gear in your home!
1. Purchase Storage Bins
Storage bins are amazing ways to store and minimize camping gear. Not only are they affordable and practical, but their tight-fitting lids prevent moisture and pests from getting into your gear.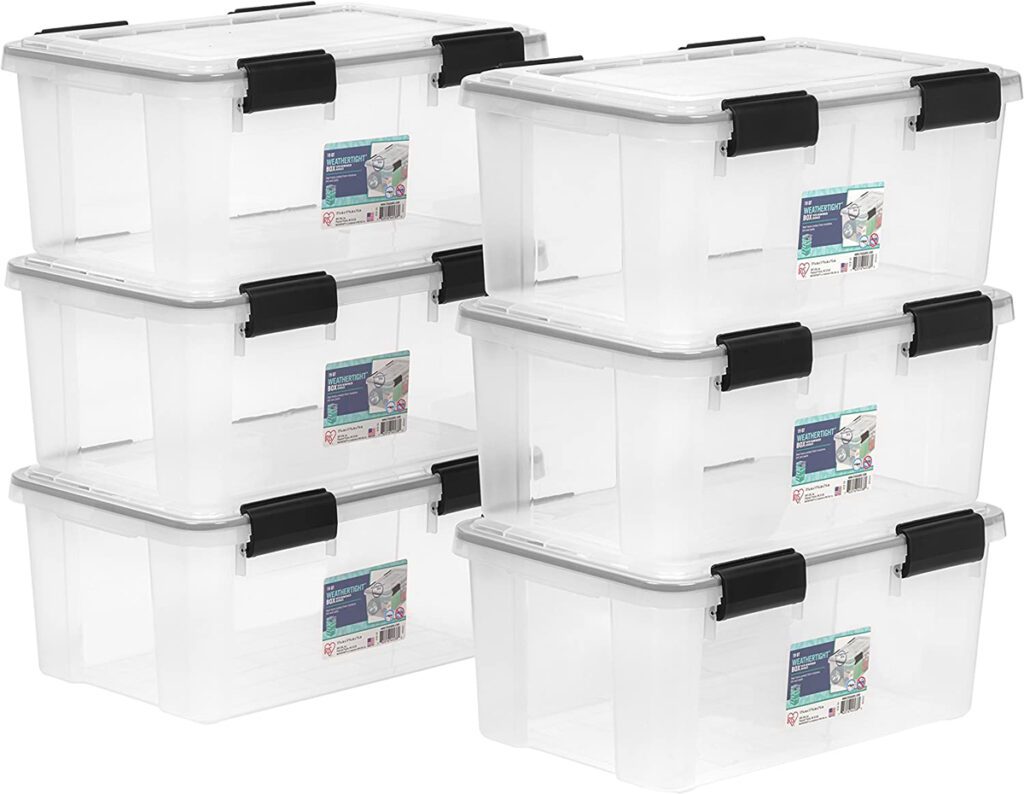 You'll want to look for durable, stackable, and clear totes when looking for storage bins.
2. Organize Camping Gear by Totes
You need a tote that will hold up to frequent movement and be stuffed full of gear. Also, stacking your storage bins is the key to an organized gear area. The benefit of having a clear tote is that you can see what is stored inside. If you can't find clear totes, label your storage bins accordingly.
Now that you have totes use them to organize your camping gear. This allows you to safely store your most important items and easily access whatever you want.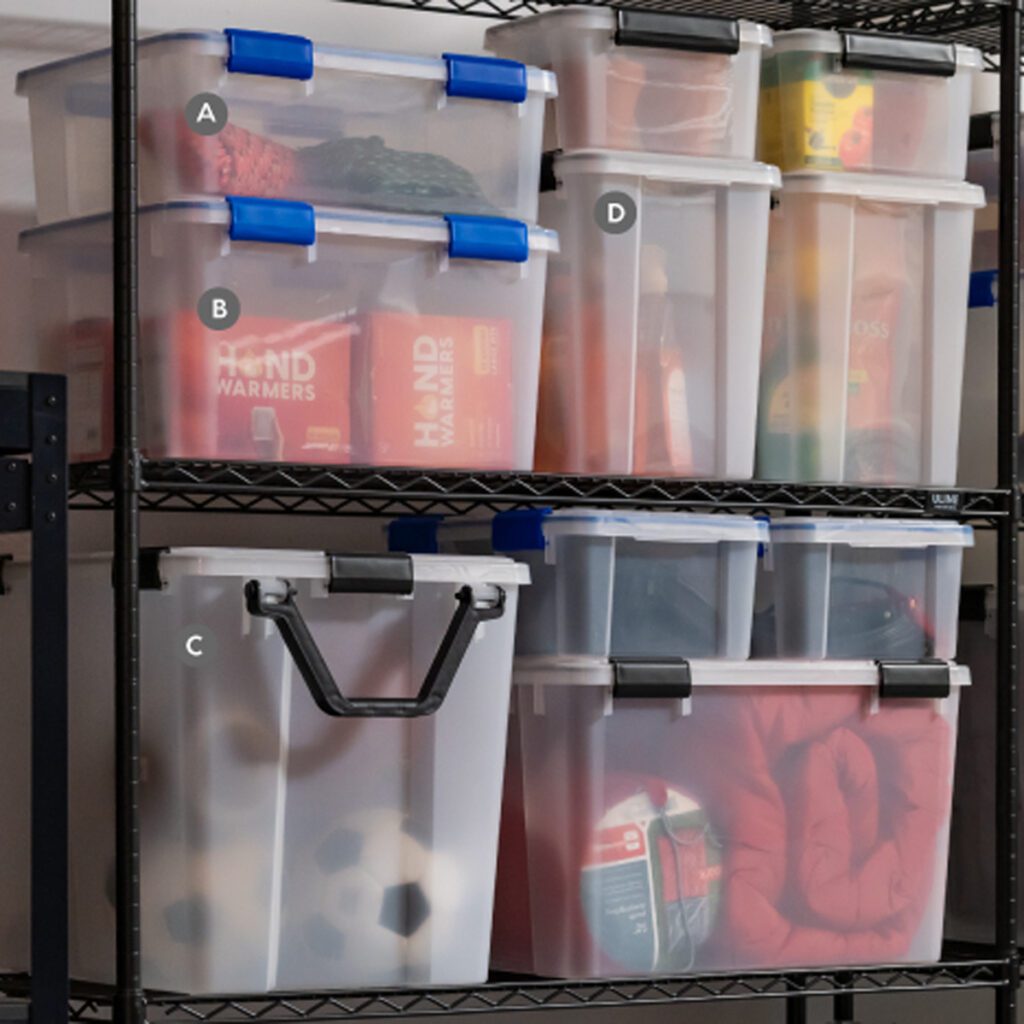 Categorize your camping gear. Designate a tote for the camp kitchen gear, another to sleep setups, and one for winter vs. summer clothing. All your favorite outdoor activities should have their own storage box full of everything you need to enjoy that activity safely.
This allows you to grab a tote when you're ready to get outside and get on your way!
Additionally, this could be a real eye-opener as to how many hammocks you have or check the condition of your sleeping pad. While organizing, you might also be able to minimize your gear! This leads us to our next suggestion…
3. Donate or Resale Extra Gear
Once you've sorted everything you own, donating or reselling used, extra gear might be the best next step. If you no longer need it, why not give it a home and a second chance at the adventurous life it deserves?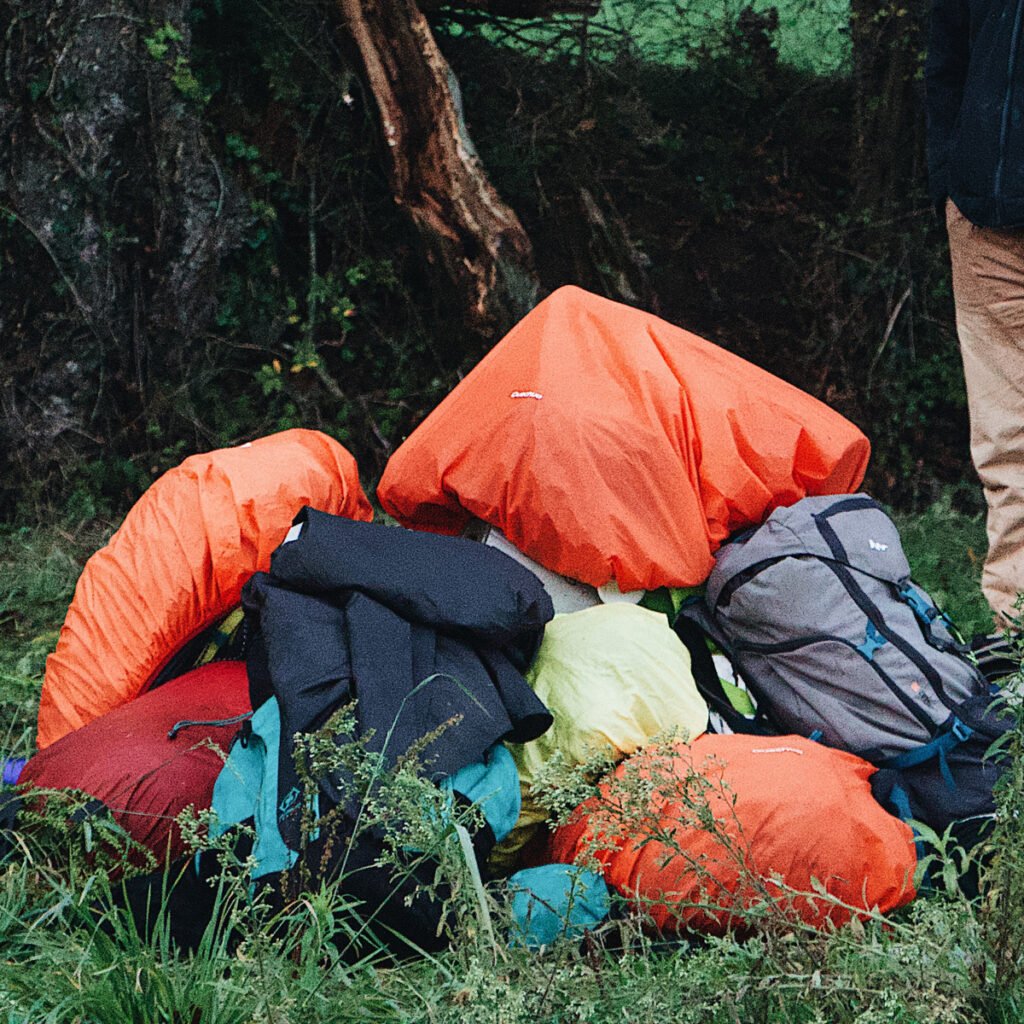 Donating gear can be the difference between someone experiencing the outdoors and staying home! This is a wondrous way to support the outdoor community. Google search to find specific, local organizations in need, reach out to schools and/or scouts troops, or simply donate to friends/family members you know would appreciate the gear.
If you want to make extra money on the item, try reselling it. Use social commerce marketplace apps such as Mercari and Poshmark. You can also sell used gear with life to outdoor consignment shops. You get an extra penny and provide someone with the gear they've been looking for at the same time.
4. Repack into Smaller Containers
When heading to the campsite, repack your camping gear into smaller containers. This will help you stay organized on your trip and save room in the car.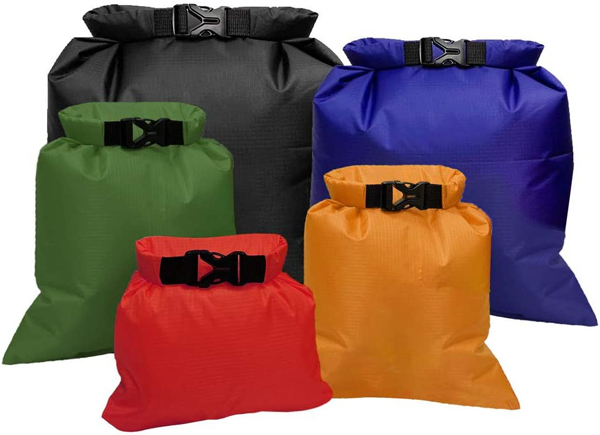 Downsizing includes putting your pantry food in a sealable tote. Moving headlamps and other nighttime gear to a small, easily accessible bag allows easy access. A toilet tote with a trowel, baggies, baby wipes, toilet paper, and hand sanitizer is also a great addition to your camping containers.
Minimizing camping gear can be difficult given the nature of the outdoors. Minimizing the space your camping gear takes up by becoming more organized is definitely in the cards!
5. Find Multipurpose Gear
Finding gear that has multiple purposes saves space in storage and on the trail! The famous multitool is popular because it serves many purposes and takes up little space.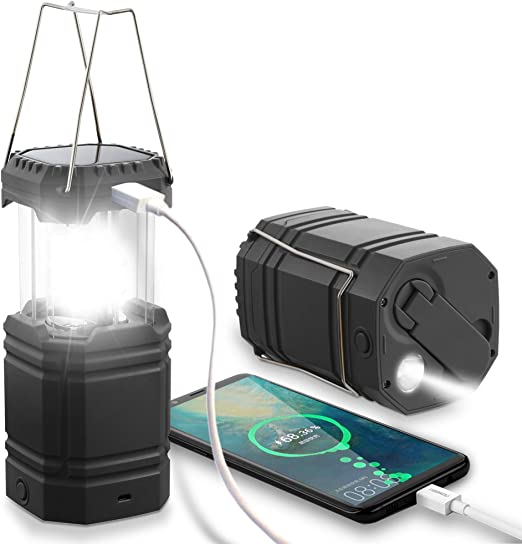 Gear that serves multiple purposes is super helpful in minimizing camping gear. Some ideas include solar-powered camp lanterns that double as charging devices, multi-tool eating utensils, and camp blankets that can be used in many situations.
This strategy can also work for clothes. If you can find an insulated rain jacket, you only need one jacket for cold and wet conditions instead of two. Pants that zip off into shorts or roll into cropped leg style are another great example!
6. Buy Collapsible Items
Large items that collapse save so much space when storing your gear at home and pack easily when traveling.
When looking for ways to minimize camping gear, it can be difficult to part with larger items because they are often necessary for the success of your camping trip. Collapsing and folding them up saves space, making it easier to hold on to them.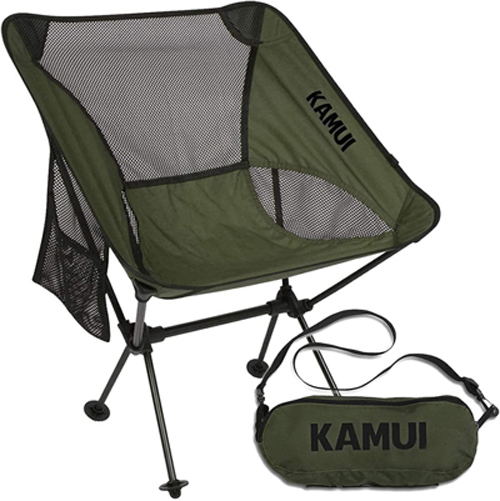 Some key collapsible items include camp tables, camp chairs such as the KAMUI chair, kitchen bowls and utensils, lanterns, and more! These let you save space when storing and transporting these key items.
7. Choose Quality Items
Choosing quality items helps to minimize camping gear in several ways. It lasts longer and often costs more, preventing you from purchasing additional items.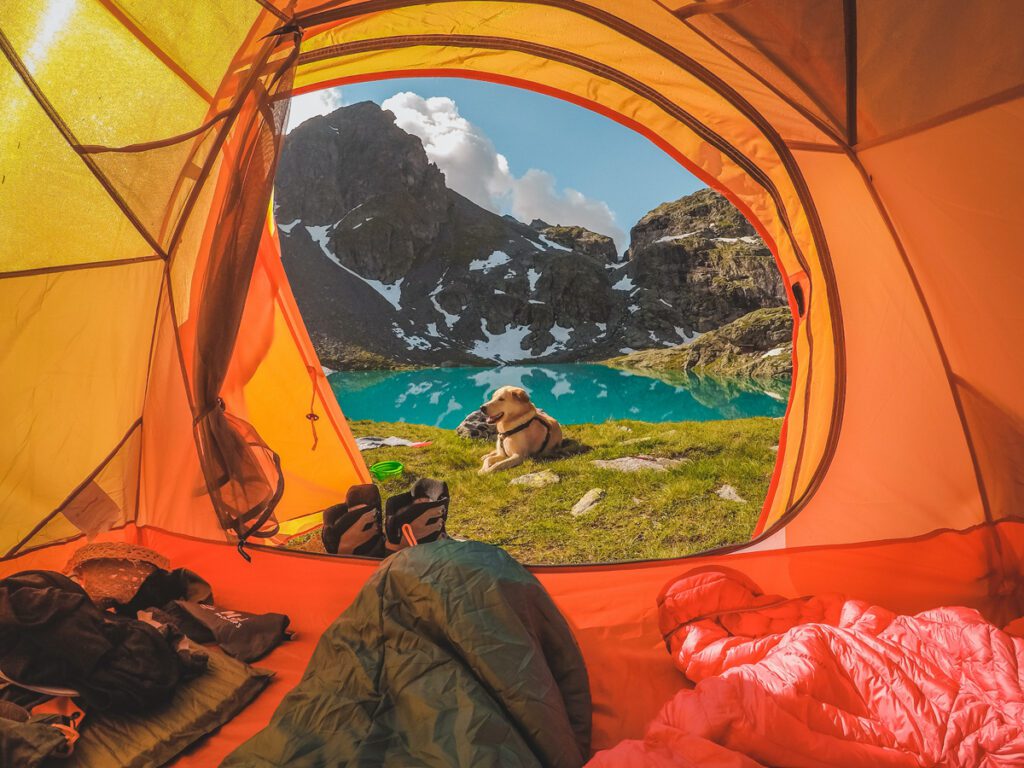 Quality gear holds up to the rugged outdoor lifestyle! Since it is durable, it reduces the need to buy additional gear. Whether you need to upgrade or have backup gear due to lower-quality materials, high-quality gear will prevent that need.
Additionally, higher-quality gear often costs more money. This means you'll likely have less gear overall by default. If you only have so much money to spend and you spend the majority of it on quality items, you won't have any left to spend on unnecessary gear.
Because your high-quality gear lasts longer and costs more, you'll spend less money and have less gear overall.
8. Look for Compact Sleep Systems
Compact sleep systems make packing and storing your camping gear easier. Super compact sleep systems can also be used for backpacking trips, meaning you'll only need one sleep system for all of your possible adventures.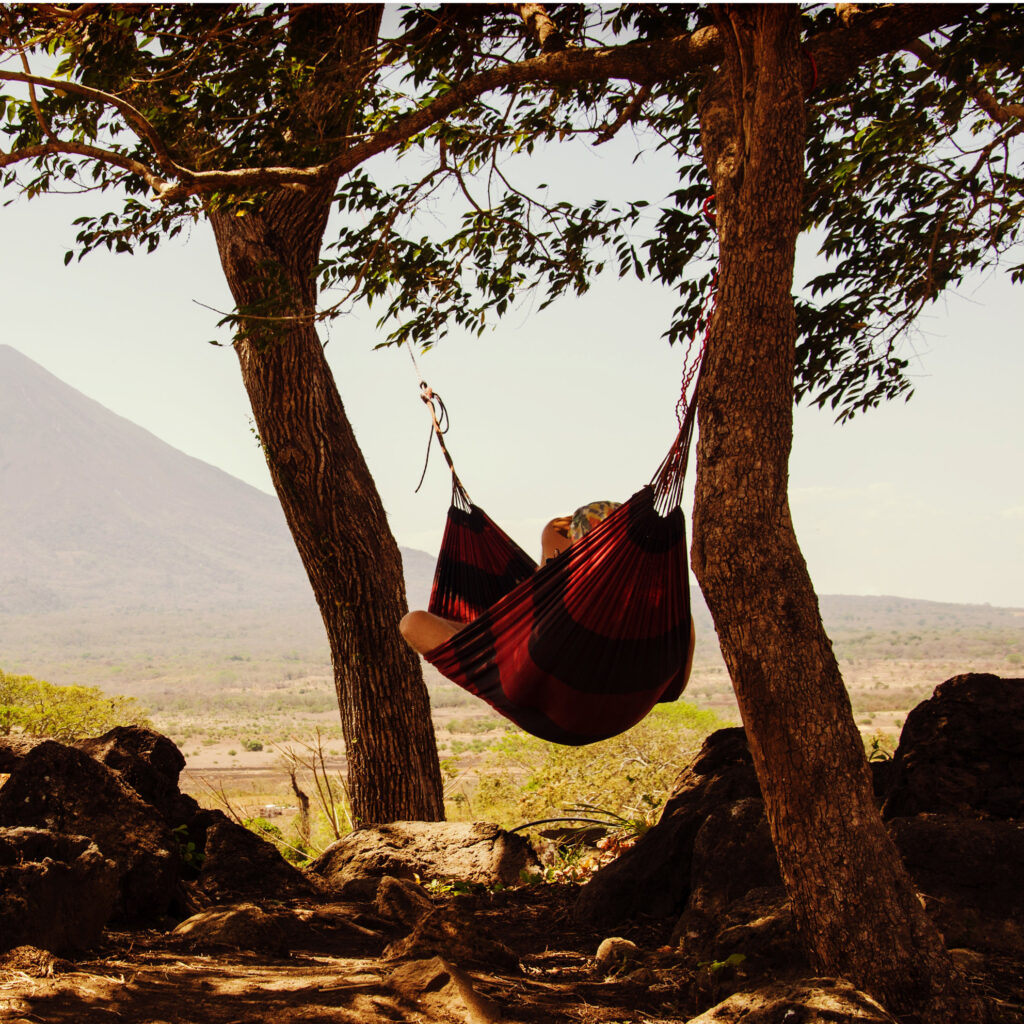 Hammock setups are the lightest and take up the least amount of space. They have many benefits but require a certain environment for use which can be limiting.
Two and three-person backpacking tents are also compact. They are easy to store, pack, and occupy minimal camp space. This is also the sleep system with the most versatility.
There are larger tents with multiple rooms, vestibules, and screened-in porches. These are great for large families and car campers who don't have to worry about space. If you're learning to minimize camping gear in your home, choosing a compact sleep system is a great way to start!
9. Repurpose Household Items
Find household items that can be repurposed for camping. You'll save space by default if you have a few things around the house that can double as camping gear.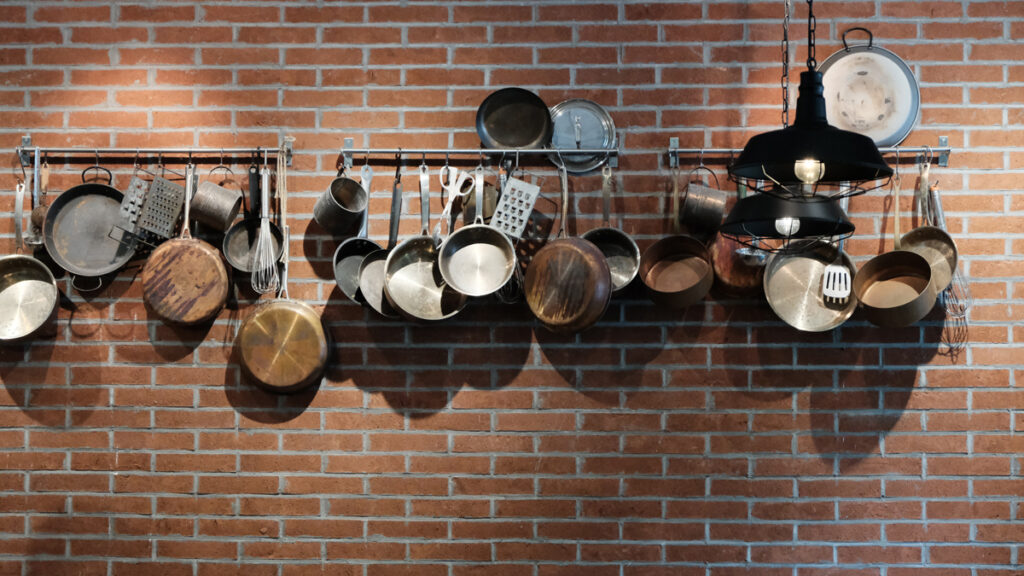 Pots and pans, blankets and pillows, and air mattresses are easy to use at home and on the road. These items are not ideal for backpacking, but if you are car camping, they can help to minimize the need for extra camping gear.
This is a great hack for minimizing camping gear overall and saving money! Storage and cost become non-factors if you can use equipment in two different locations instead of buying the same items twice.
10. Rent Gear Instead of Buying
Renting gear is a great way to minimize camping gear overall. If you only use a certain piece of gear every once in a while, it might be worth it to rent it instead of purchasing it. This can save money and space in your gear closet.
Common rented gear items include snowshoes, microspikes, tents, and camping stoves. You can rent gear from various outdoor gear stores like REIs nationwide, Arrive Outdoors in California, and Outdoors Geek in Denver to rent camping gear in person.
Kit Lenders is a great way to rent online. They will ship complete kits geared toward the outdoor activity of your choice directly to you or the location of your camping excursion.
This is also a great way to try a new outdoor activity. Why spend money on gear if you don't know if you will enjoy the activity? Rent it instead!
Camping Gear Storage Ideas
Sometimes you don't need to minimize your camping gear. You simply need a better method for storing it. Keep all of your camp kitchen gear in a medium-sized tote. It should include the following camping essentials: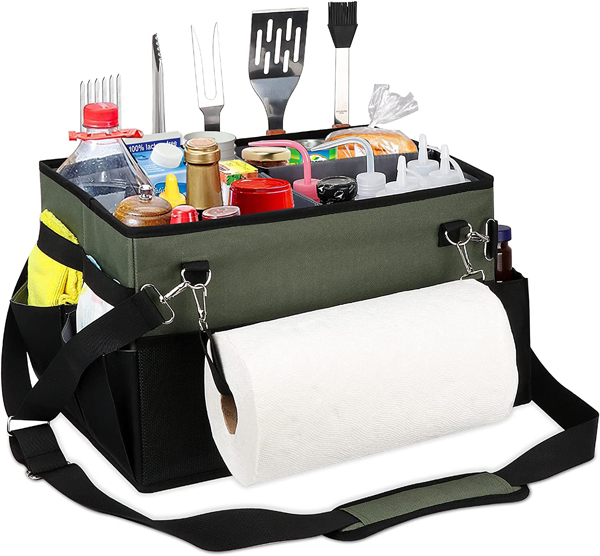 Propane camp stove
Extra Fuel
Pots and Pans
Plates, bowls, and cups
Cooking and Eating Utensils
Dish soap, sponge, and dish towel
Multi-spice container
Add the dry goods you'll be bringing along
Store your sleep system items in an appropriately sized hard or soft-sided tote.
Tent and/or hammock
Sleeping Bag
Sleeping Pad
Camp Blanket
Lantern and/or headlamp
Tarp
Usually, the clothing you use when camping is also worn in everyday life. When it comes to packing it for a trip, there are a few strategies you might consider.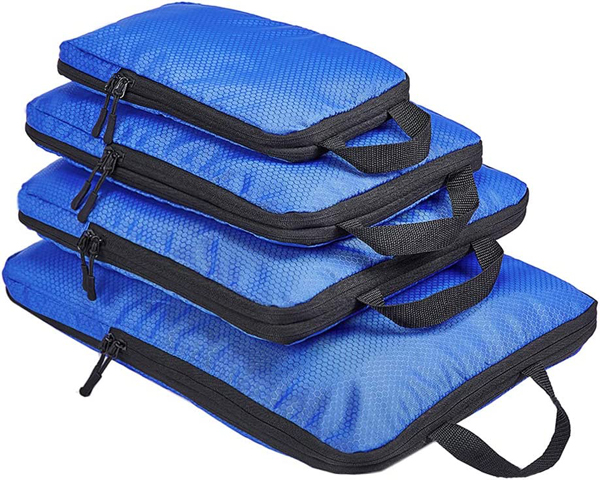 Use packing cubes to organize by outfit or type of clothing item
Put clothing in a compression sack to save room
Purchase puffy jackets and rain jackets that pack into themselves
Stuff socks into footwear to save space
Bring a laundry bag or basket for dirty clothing
Get more camping storage ideas on this Youtube video:
Our Favorite Outdoor Gear for Home Use
Repurposing household items for camping is awesome, but have you ever considered using your camping gear at home? This is an amazing way to minimize camping equipment and make the most of your amazing gear! Here's a list of our favorite outdoor gear we can also use at home: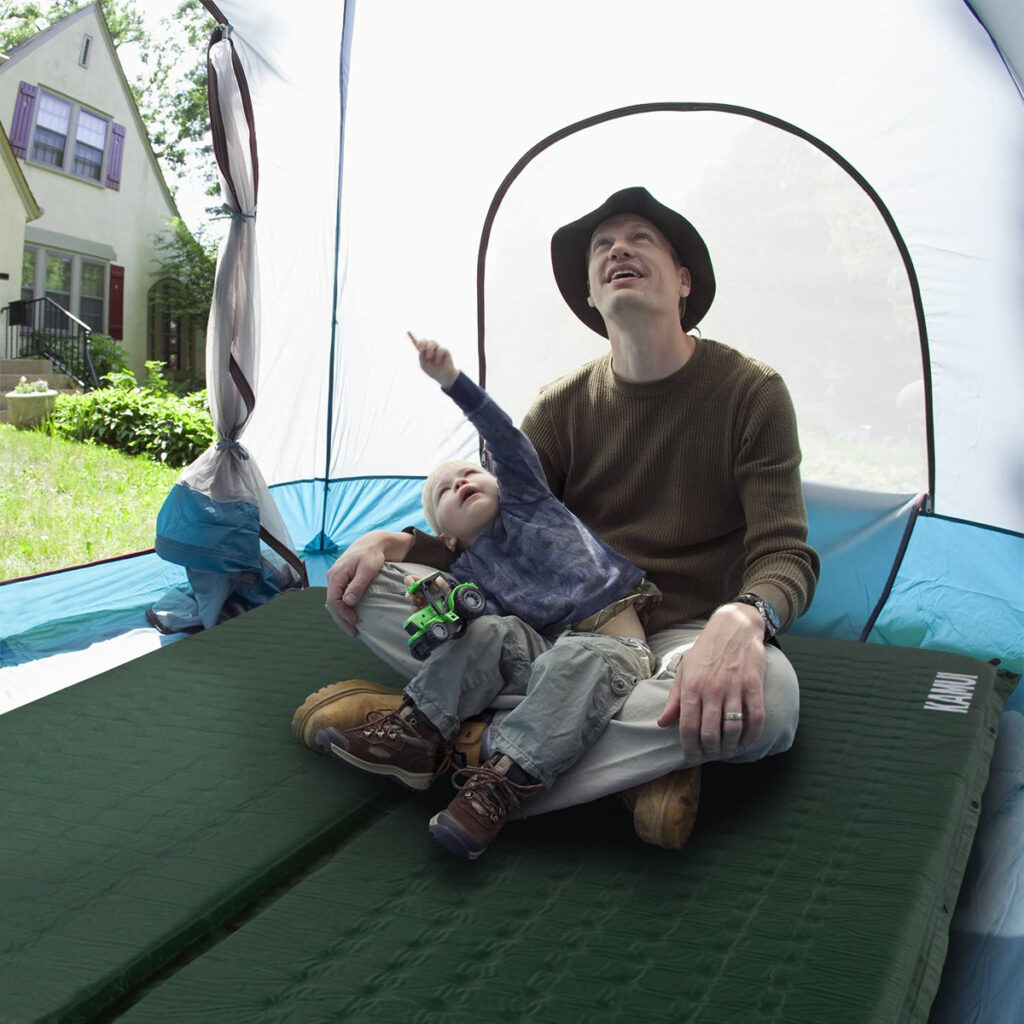 Self-Inflating Sleeping Pad
Self-inflating sleeping pads are great when camping but can also be great air mattresses. Don't count your sleeping pad out if you need an extra bed for a guest. Self-inflating sleeping pads are some of the most comfortable options in the wilderness and your home.
Camp Chair
Use your camp chair around a campfire at home or on the road—no need for uncomfortable, hard chairs for your at-home fire pit. Take a comfortable seat in your camp chair. You can even use your camp chair inside the home for extra seating.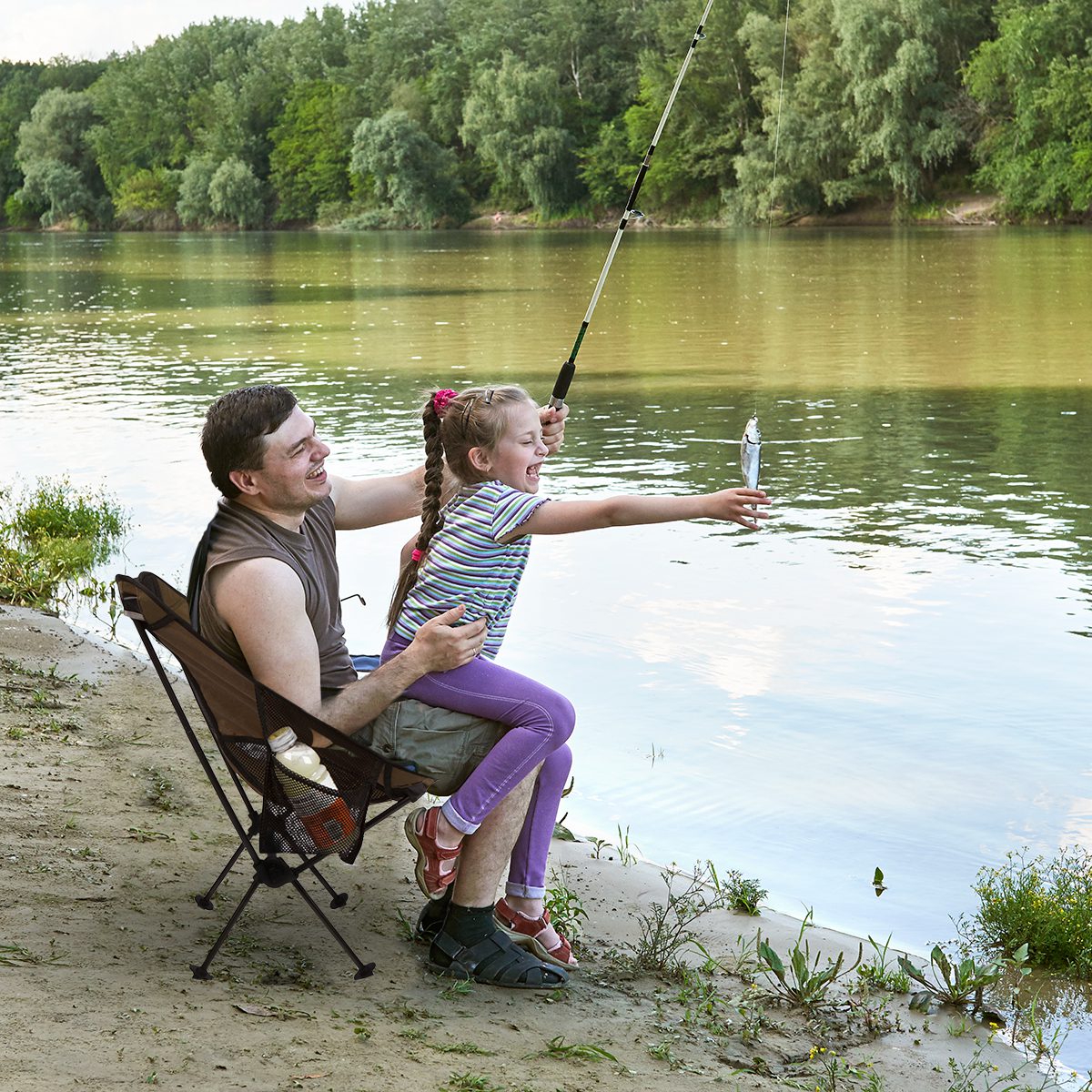 Headlamp
Headlamps are great to keep on hand for power outages, early morning or late night walks, and working on home repairs. Hang it in an easy-to-access spot for emergencies!
Sleeping Bag
Sleeping bags are perfect for needed bedding when you're away from home. Whether traveling to visit family, expecting an overnight guest in your home, or spending the night at a campground, sleeping bags do the trick!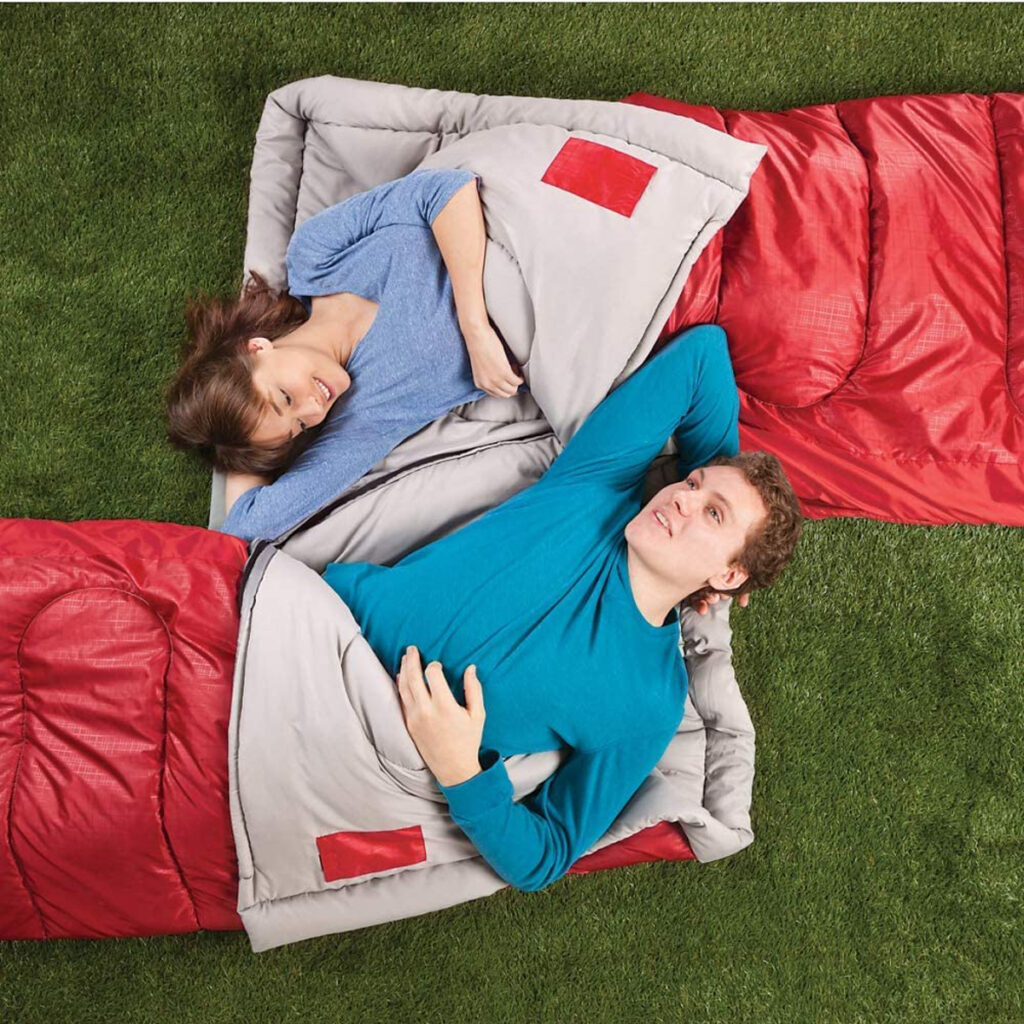 Minimizing Camping Gear
Organizing camping gear doesn't have to be stressful! Minimize your camping gear in 10 easy steps. Downsize and organize further with the help of our storage ideas and favorite suggestions for multi-purpose gear.
The less gear you have to choose from, the easier it is to pack up everything you need and hit the road. The easier it is to get outside, the more time you'll spend in nature. Share your favorite storage hacks with us in the comments below. Help other outdoor enthusiasts create a streamlined gear closet and a seamless transition from home to outdoors.