Camping with Family Checklist That Will Make Your Packing So Much Easier + PDF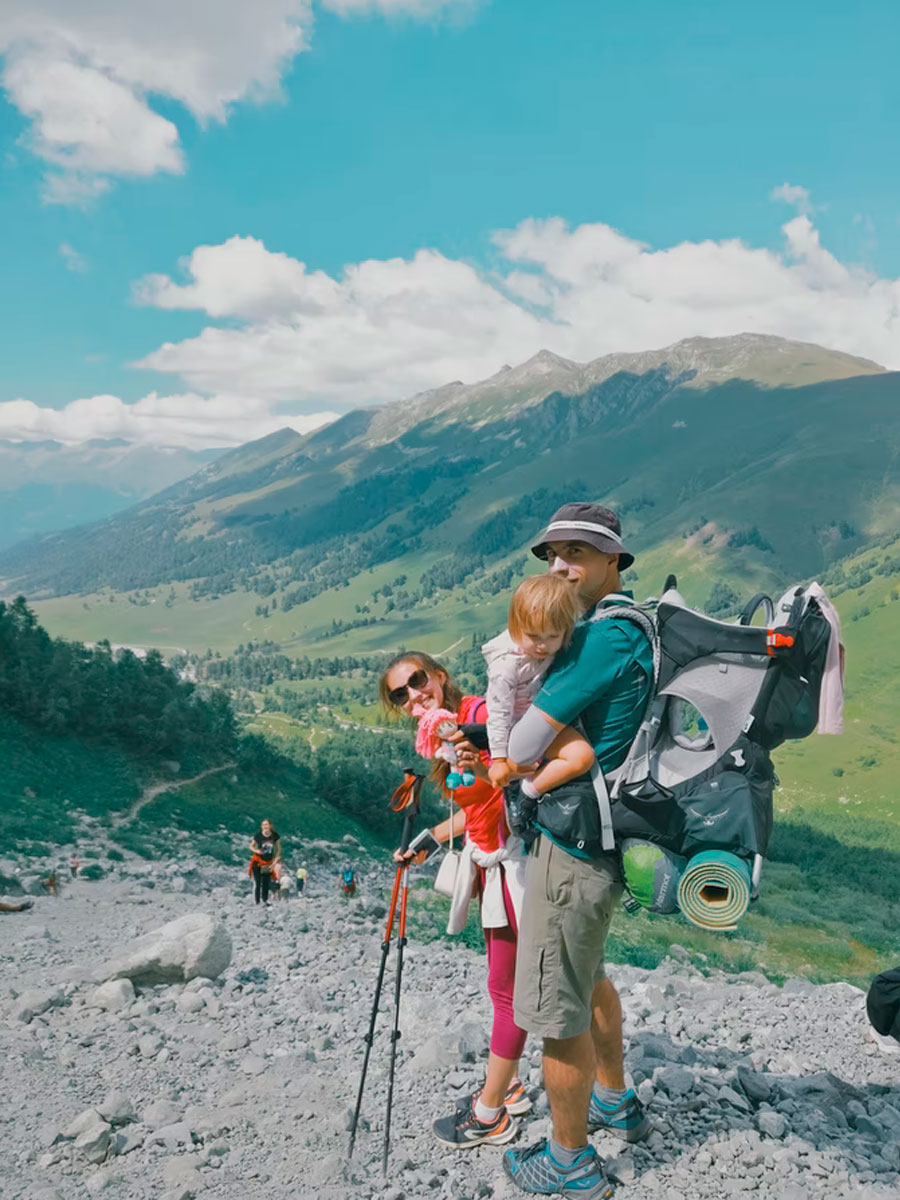 If you're here because you want to know what types of camping gear you need for your camping with family checklist, then you're in the right place! We all know that without a list- you are surely lost.
You are probably planning a family camping vacation for your loved ones and need a packing list. We have created this short but exhaustive camping with family checklist so that when you are getting ready to go outdoors, you'll have everything you need to make the trip enjoyable! In addition to that, there is a printable PDF of our list that you can use too.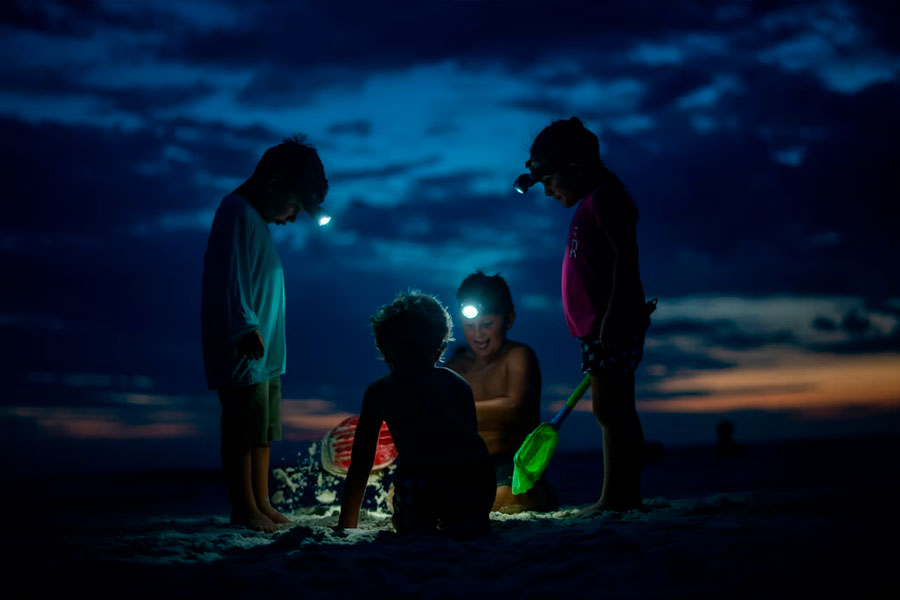 Use our camping checklist and save time.
I hate spam. We promise to keep your email safe.
Essential Camping Gear for the Camping with Family Checklist
Tent: A tent is an important piece of equipment because it'll protect you from bugs and the elements. The tent should be durable, lightweight, easy to set up. You want a tent that will have enough space for the whole family to comfortably sleep in it. If your camping space is far away from the car, consider purchasing a light tent, but if you're camping right next to the car the weight of the tent plays zero roles.
Sleeping pad: A sleeping pad needs to be comfortable, light, portable, and insulating. For instance, the KAMUI self inflating sleeping pad rolls up into a portable bag and has an R-value of 5.7 is a great choice for even colder nights.
Sleeping Bag and Pillow: The sleeping bag will help keep you warm when the nights get colder. Even if you decide to go camping during the summer, the nights may get chilly. For extra comfort, we recommend using the KAMUI sleeping pad to put under the sleeping bag.
Water Supplies: Hydration is crucial, especially as you sweat. Depending on how long you will be backpacking, you will want to bring a few bottles of water, a water bladder, and a water filter. There are some water bottles that come with a filter, so that would be one less item to think about. Water purification tablets are another option if you don't want to bring a filter.
Head Lamp and Batteries: The headlamp will help you see where you are going when you're backpacking at night. It's also a good idea to bring a few sets of backup batteries just in case!
Tent footprint or tarp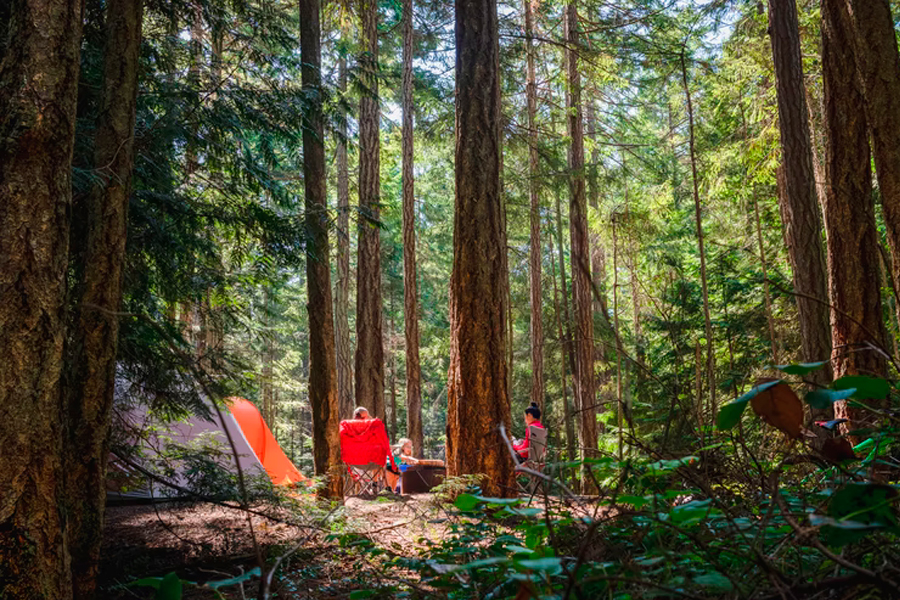 Cooking Gear for your Camping Checklist
Check out our guide to camping food for more ideas of what you could bring, as well as this list for car camping. Your cooking gear should consist of:
Portable stove and fuel
Cooking utensils like a pot or pan
Plates or bowls, cups
Lighter and matches
Sponge, dish soap, and towel
Food: This can include MREs, protein shakes/bars, dried fruit, jerky, and the like.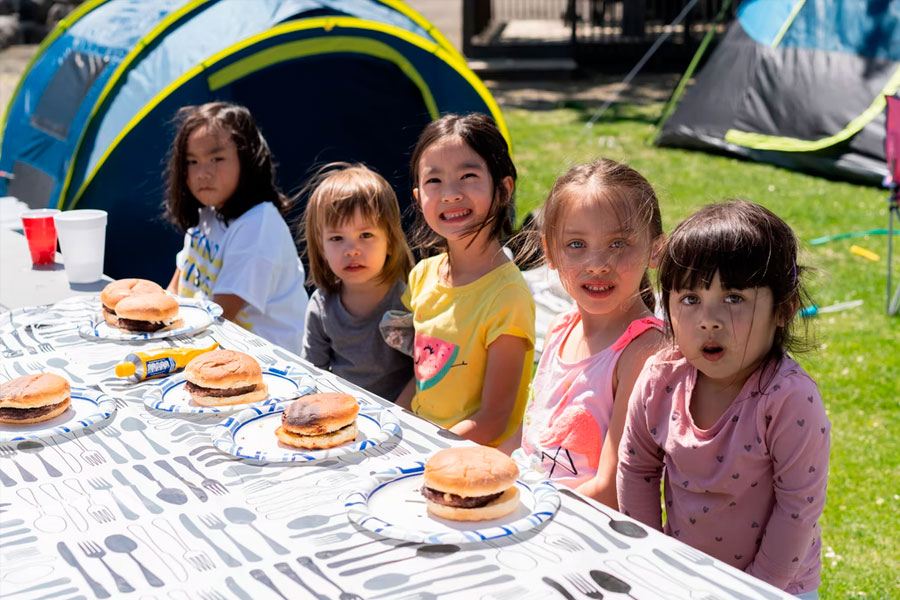 Clothing for your Camping Trip
Extra shirts: We recommend bringing shirts that will wick away moisture. Also, bring an assortment of short sleeve and long sleeve shirts.
Camp Shoes: After hiking all day, you're going to want to take off your shoes and slip into something more comfortable. These shoes could be sandals, crocs, lightweight sneakers, or even slippers with a rubber sole.
Extra Socks and Underwear: Avoid cotton socks because they will absorb moisture. Instead, opt for wool or synthetic socks. Also, bring one or two pairs more than you actually need.
Pants/Shorts: The pants/shorts you bring should be lightweight and quick-drying.
Clothing for Camp: After a long day of hiking, you'll want to change into comfortable clothing.
Fleece Jacket/Winter Coat: Depending on the weather, you will want an outer layer that will keep you warm.
Swimsuit and towel
Gloves and beanie
Laundry bag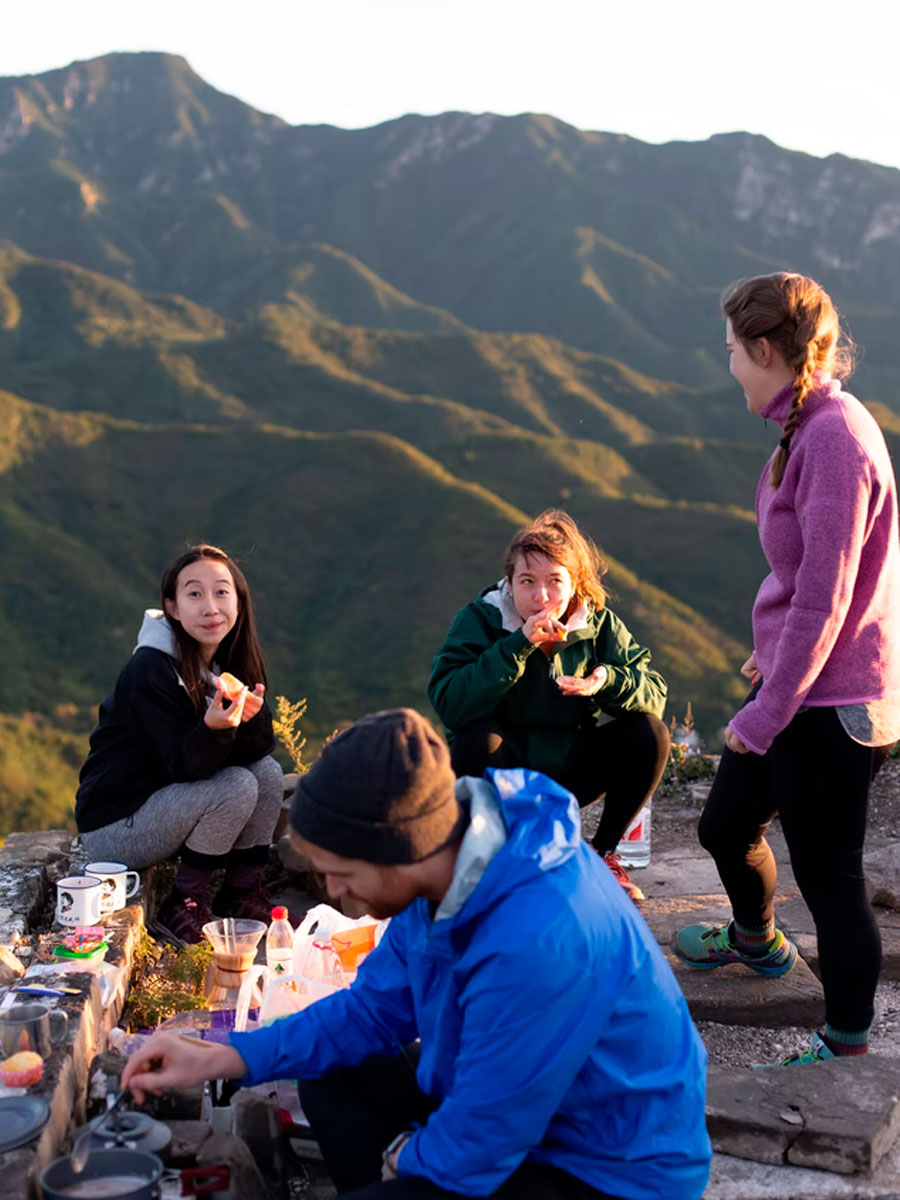 Personal Camping Essentials to put on your Private Camping with Family Checklist
First Aid Kit: Accidents happen and you will want to be prepared. Your kit should include Band-Aids, Neosporin, rubbing alcohol, Tylenol, Excedrin, calamine lotion, lip balm, medical tape, and gauze.
Medication
Feminine products
Toothbrush and toothpaste
Toiletries
Soap
Deodorant
Bug spray
Sun cream
Baby wipes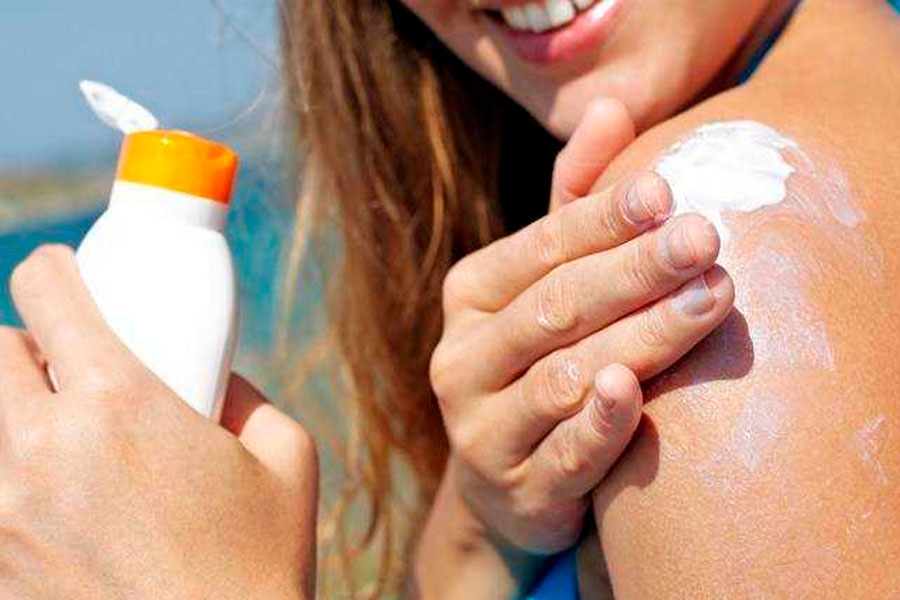 Comfort Camping Gear
Blanket: You can use the KAMUI Outdoor blanket, so that you are comfortable and dry while sitting on the ground.
Toilet Paper: When nature calls!
Bug Spray: Avoid becoming the next meal for mosquitoes, green heads, and other pests with some kind of bug spray.
Sunblock: Sunblock is important so the sun's harmful UVA and UVB rays do not harm your skin. This is especially important if you are prone to sunburns.
Backpack and day pack: For some hiking adventures with the family.
Fishing/Camping Chair: A folding fishing or camping chair will be a welcome item when it comes time to sit down and relax. Our KAMUI camping chair is a lightweight unit that folds up nicely and compact so that it isn't uncomfortable to carry on your back.
Other sleep accessories for your kids – like their favorite plushie.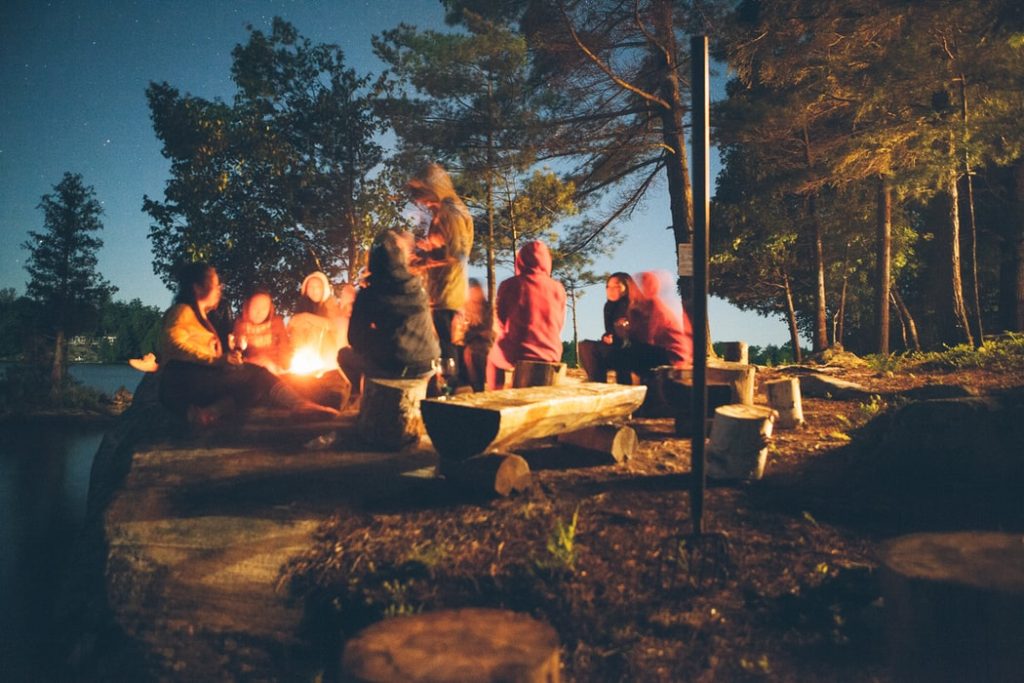 Use our camping checklist and save time.
I hate spam. We promise to keep your email safe.
Safety Camping Checklist Gear
Matches/Lighter: We recommend strike-anywhere matches so that you will always be able to start a fire, even if your matches get wet.
Identification and Health Insurance Card: It's always smart to be on the safe side.
Camping Knife: These knives have a multitude of uses while backpacking. If you're trying to minimize weight, a razor blade can be substituted.
Rope and Duct Tape: These will always come in handy when you're camping. Rope should be at least 50 feet in length.
Camping Games to add to your Camping with Family Checklist
Camping days can become a bit dull for the youngest ones, so here are our tips on how to keep them occupied. If none of these work, consider tag or hide and seek!
Jenga
Horseshoes
Sack race
Miscellaneous Camping Supplies
A random list of everything else you might need, right here:
Camera
Bags for trash
GPS or Map
Journal/Pen/Pencil
Powerbank
Lighting
Batteries
Binoculars
Trekking Poles
Communication Device
Duct tape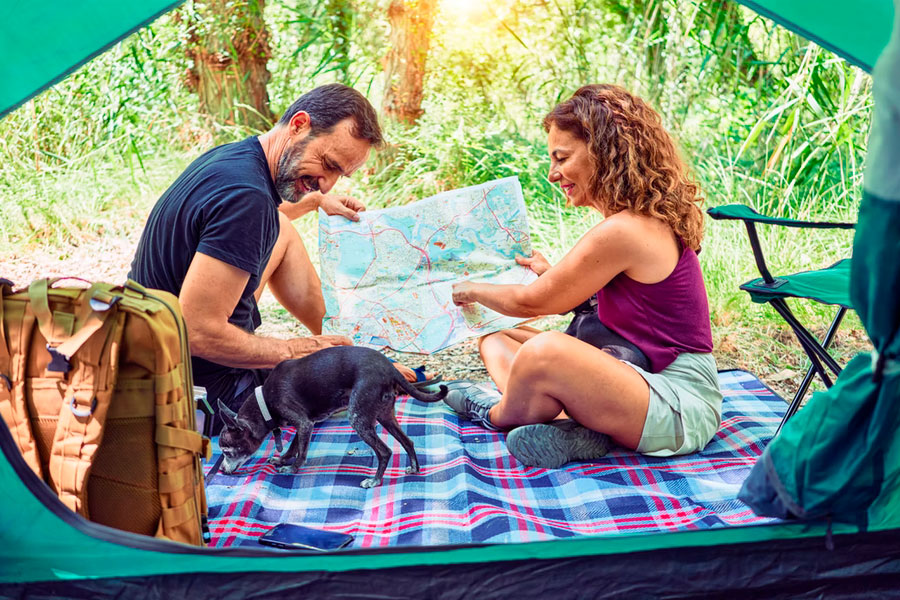 Optional camping items
If you've still got room, consider taking some of these:
Hammock
Doormat
Solar chargers
Sun cover
Radio and speakers
Solar shower
Broom and dust pan
Firewood
Ax and hammer
Backpack carrier for the small kids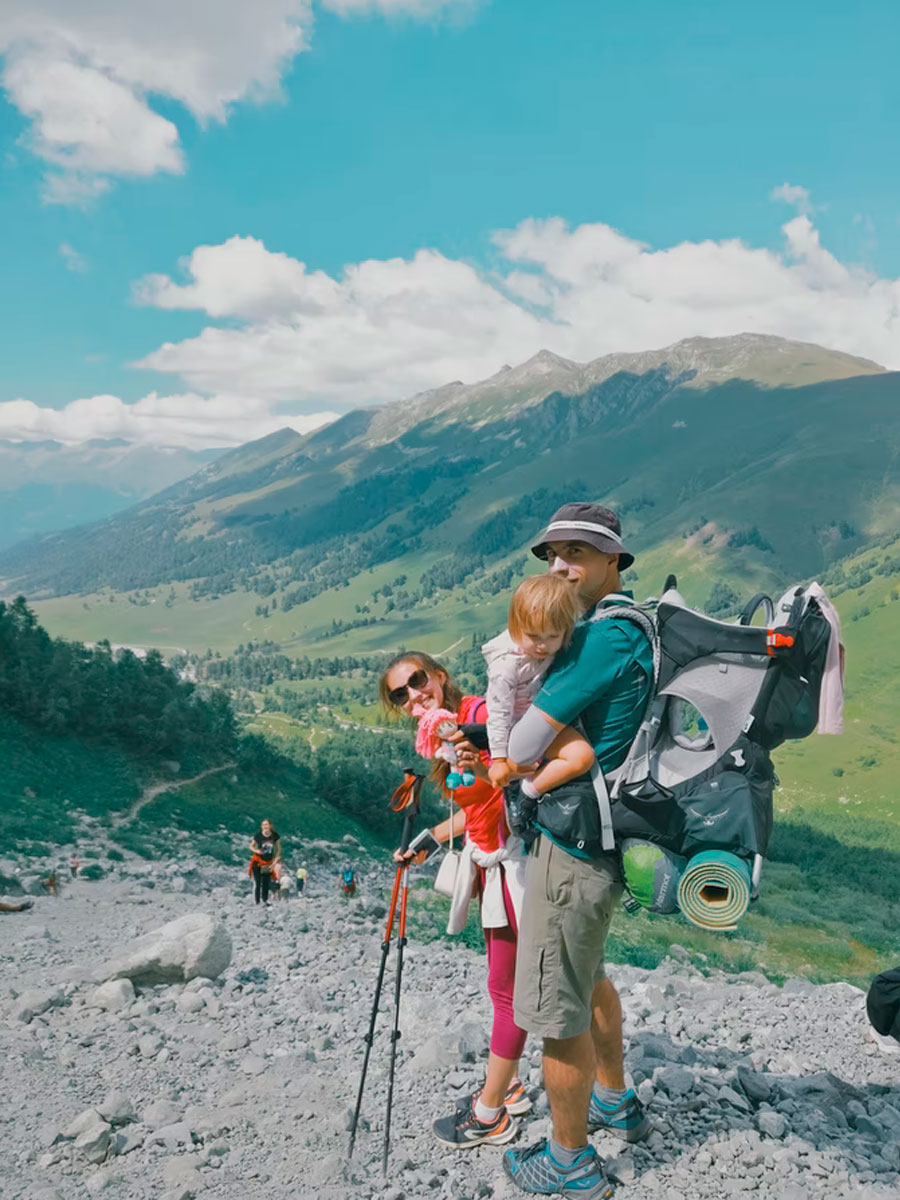 Tips for the Best Camping With Family Checklist
Every checklist out there should be personalized, and this is why we are recommending downloading our camping with family checklist and updating it with anything else you might need. Next up is what you should consider when updating your list.
Think of the weather and plan your clothing layers accordingly.
Personalize: If you love kites or your kids love fishing, bring gear accordingly.
Update your list from time to time, maybe your hammock broke or you don't want to bring one camping anymore, just scratch it from your list.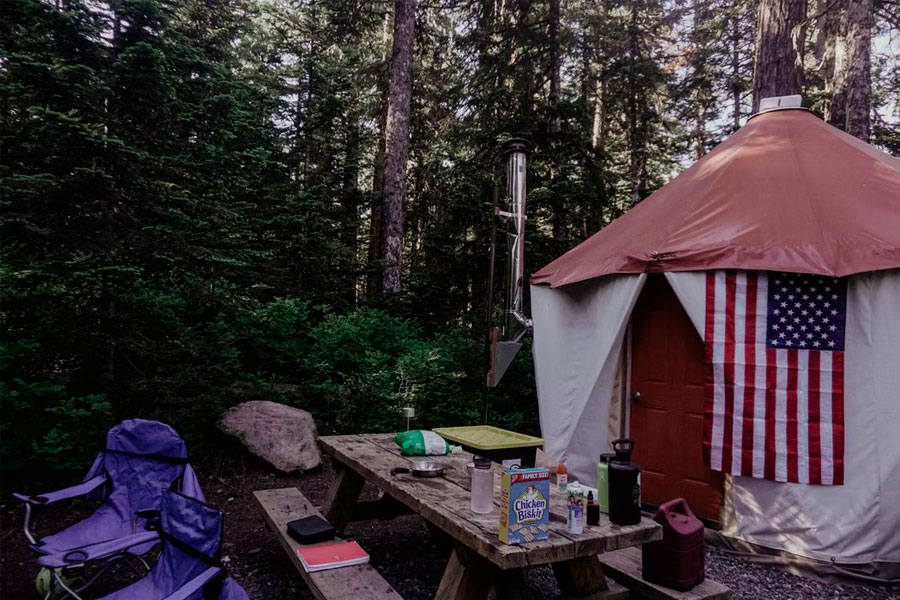 Conclusion
When you're preparing for a camping trip, there are a lot of supplies that you will want to bring.
Before you do anything, you always want to have a detailed trip plan ready to make sure you brought all of the camping gear you might need. You also want to monitor the weather before leaving so that you can pack accordingly.
We hope our short camping with family checklist really helped you make that dreaded pack an enjoyable ride. Consider getting our printable PDF version too!
Leave us a comment below if you think there is a piece of gear that we missed!
Use our camping checklist and save time.
I hate spam. We promise to keep your email safe.
Resources: