Importance Of Good Hiking Boots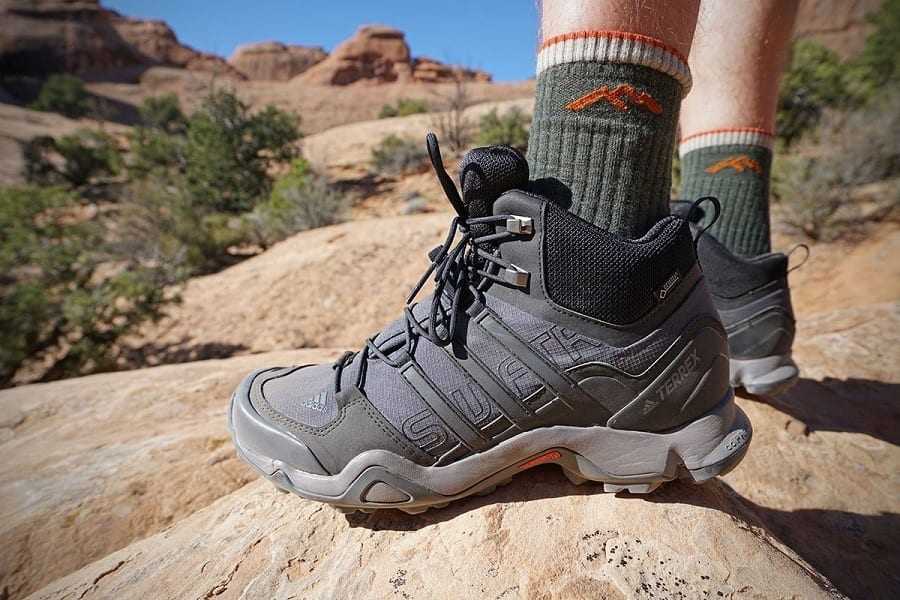 You may have heard stories of people who like to hike barefoot, but even they will tell the importance of good hiking boots. When you're dealing with mother nature, you have no idea as to what type of weather you could be dealing with.
The forecast could say that the upcoming weather for the day will be bright and clear skies. You decide to take it easy and wear running shoes instead. Halfway into your hike, you find out that the skies are becoming cloudy and gray, so the weather is taking a turn towards rain.
On whatever hiking trail you might be on, trying to hike through it while the ground is wet with running shoes on is a recipe for disaster. If you had some hiking shoes in your backpack, this wouldn't be an issue at all.
Having to hike when your feet are wet is an experience no one wants to put up with. Hiking boots will save your feet in rainy and muddy conditions. In fact, you could purchase waterproof hiking boots to ensure that your feet stay dry.
Other than hiking boots coming in handy, you should generally be wearing hiking boots while you're trekking through the trail. This is because out of all the shoes you could be wearing, hiking boots are guaranteed to offer the maximum amount of protection possible.
Not only will a pair of hiking boots protect your feet, but also your ankles. You could avoid falling or slipping on a trail when you wear hiking boots since they have a good grip.
If this isn't enough to convince you to buy yourself hiking boots, then you should continue reading to comprehend the severity of your actions when you don't equip your feet with proper hiking gear.
What Are Some Foot Related Problems That Can Occur On Your Camping Trip?
Hiking can be the cause of various foot-related problems. The only thing you can do to prevent such an issue is to prepare yourself for the worst, and that includes wearing a pair of high-quality hiking shoes.
Below we have found some common foot problems that hikers often have to endure because of their poor choices.
Foot Arch Pain
Whether you're an experienced hiker or a novice, you might have experienced some foot arch pain during one of your hiking trips. This form of pain has persisted because your arches aren't getting the support they need, so they begin to sink in.
In fact, we've heard so many stories of hikers who ultimately have to give up hiking because they can't deal with the foot arch pain any longer.
The moment that you put on a brand new pair of hiking boots, you'll notice a sizeable difference in regards to your foot arch pain. This is because the arch support on your new boots haven't been worn down yet, so they provide the stability you need to travel through mountainous trails successfully.
Keep in mind that switching your shoes will alleviate the problem, but you also have to stretch your feet out before and after a hike. Try to incorporate stretching into your hike if you aren't already doing so.
Blisters
When your boots don't properly fit your feet, you will one hundred percent develop blisters. If your feet feel extremely sore while you hike, you should throw away the pair you're wearing and continue your search for the right ones.
Blisters pop up when a certain area of your foot constantly comes into contact with a part of the boot to the point that too much friction causes the skin to swell up. As you can see, wearing the correct socks and the right pair of boots will prevent blisters from ever being an issue.
On What To Pay Attention When Buying Hiking Boots
Before you buy yourself a brand new hiking boots here are some things you should pay attention on:
Material
When you're out shoe shopping, you try and search for a pair that suits your needs and tastes. You can apply the same logic while you're looking for hiking boots. First, you have to start with the basics and figure out which shoe material you prefer to hike in.
Mesh Hiking Boots
For people who prefer to hike through trails that contain high-intensity inclines, the only shoes that won't damage your feet would be lightweight hiking boots. In order for a hiking boot to be considered lightweight, its outer material needs to consist of mesh.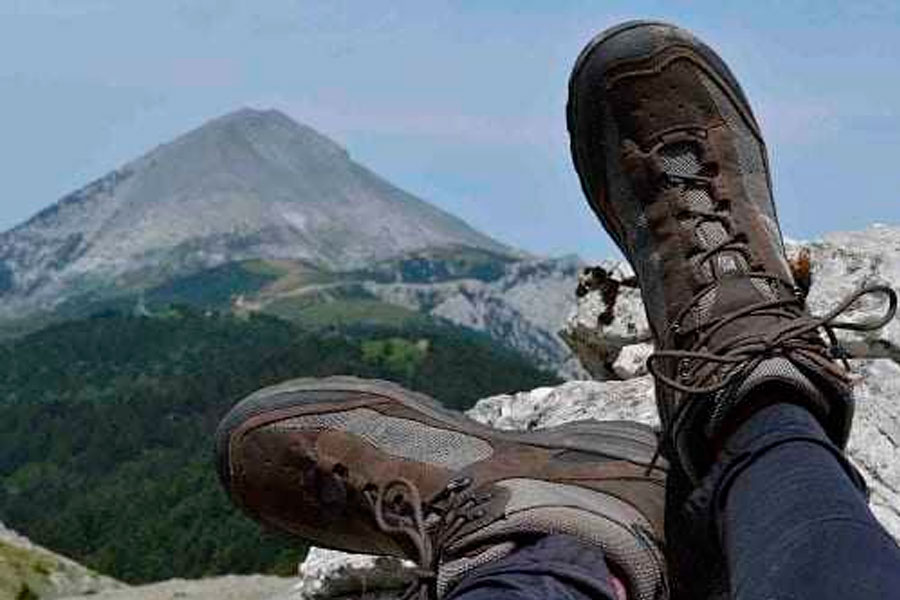 The mesh material offers optimal breathability for your feet, which is why these tend to sell out during the spring and summer months.
However, if you tend to hike in areas where the seasons change drastically, then you might want to consider investing in leather hiking boots.
Leather Hiking Boots
Leather is a rare type of material that can protect your feet against conditions such as snow, rain, and cold weather. The downside of wearing a shoe made out of leather is that it doesn't offer much breathability, so you're more prone to developing blisters.
Once you break in your leather hiking boots, you shouldn't have any issues with foot pain, so it'll only be for a short time frame when wearing these shoes will hurt.
Synthetic Hiking Boots
If you're shopping on a budget, synthetic hiking boots will be your best bet. These boots will be made out of materials such as nylon, synthetic leather, or polyester. When you try them on, they'll be lighter than leather but don't expect them to be as durable.
Those who don't hike often will find that these boots can last you a long time, but you have to make sure you properly maintain them.
Other than the knowledge which material hiking boot you prefer, you'll also have to know your shoe size.
Size
Even if you know your street shoe size, you'll still want to get your feet fitted for hiking boots. Each brand makes its boots differently, so it's up to you to find the brand that produces the model best suited for your foot type.
For instance, some brands make wide hiking boots while others make narrow ones. There could be multiple parts of the hiking boot that doesn't conform to your particular foot type. Our best advice would be to go to a store that has staff who can help you figure out which shoe is ideal for your foot.
Make sure to go to the store at the end of the day because that is when your feet are swollen, and you have to wear the socks you plan on hiking in.
Is It Waterproof?
You should always purchase hiking boots that are waterproof because you'll be prepared for all types of weather conditions. These shoes will have the upper toe box covered in a waterproof material that's synthetic.
Shoes that are waterproof are also guaranteed to last longer. How about the longevity of other hiking boots?
Longevity
You can try and estimate how long your boots will last, but it varies from person to person. Those who hike frequently will find that within a couple of months you'll need a new pair of boots.
Experienced hikers agree that boots that cost above $100 will last you anywhere from 500 to 1000 miles. If you can calculate how many miles you expect to hike in them, then you can find out how long they'll last.
Weight
The type of hiking trail that you're adventuring on will determine the weight of the hiking boots you should purchase. If your trail consists of uneven terrain, lightweight shoes would be ideal.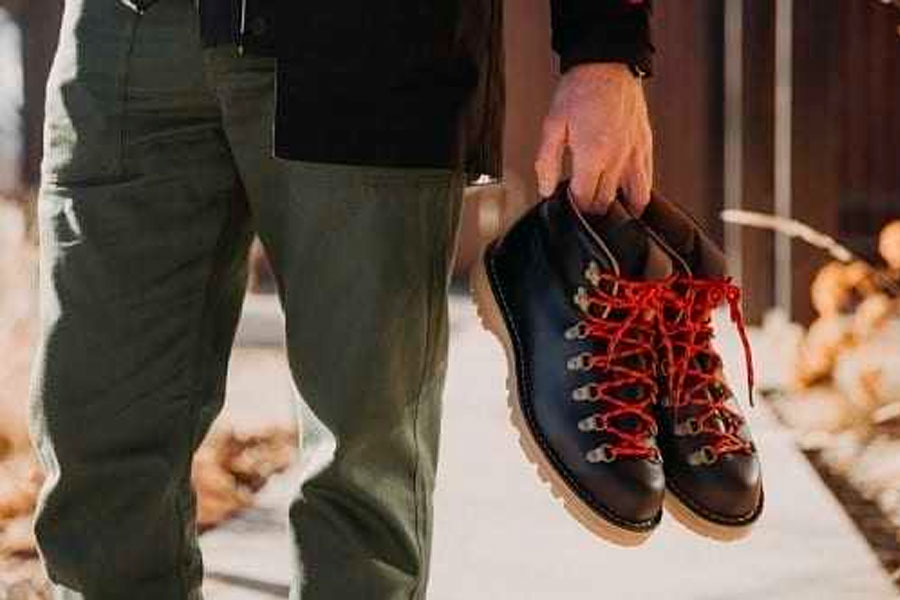 On the other hand, if the terrain is flat, you want shoes that will retain its shape for a long time rather than give in after a week full of hiking.
How To Break In Hiking Boots?
You'll want to wear your new hiking boots around your home for a good 48 hours before you take them on the trail. Don't forget to wear the socks that you expect to wear on the hiking trip as well because you don't want the boots to break in while you're wearing the wrong socks.
Taking them for a walk around the neighborhood could also be a good idea, so the soles of the boot break in too.
Conclusion
Finding the right pair of hiking boots shouldn't be an issue after you got through reading the information above. As you can see, if you apply the sufficient time to locate the hiking boots suited for your feet, you don't have to worry about damaging your feet.
Resources: