7 Easy Mountains To Climb In The US
Mountain climbing is a dream of many outdoor adventurists and a way to conquer something with your own strength that will leave you feeling satisfied. Just one glimpse at a spectacular mountain will show you how challenging they look though, so where does one begin?
If it's always been your dream to scale a mountain you probably know that starting at the hardest isn't going to be a smart plan. Thankfully, there are plenty of great options for easy mountains to climb in USA with some that might be right at your doorstep.
This list has just seven summits that beginners can tackle, provided they have the right gear and some knowledge of mountain climbing basics. Once you've managed a few of these, you'll be able to climb even the tallest summits.
#7: Mt. Katahdin
This is a great mountain for the early birds because it's got a limited amount of hikers allowed on it. When you get there early you're guaranteed a shot at it, and as one of Maine's biggest attractions and highest points, it's definitely a great one to start with.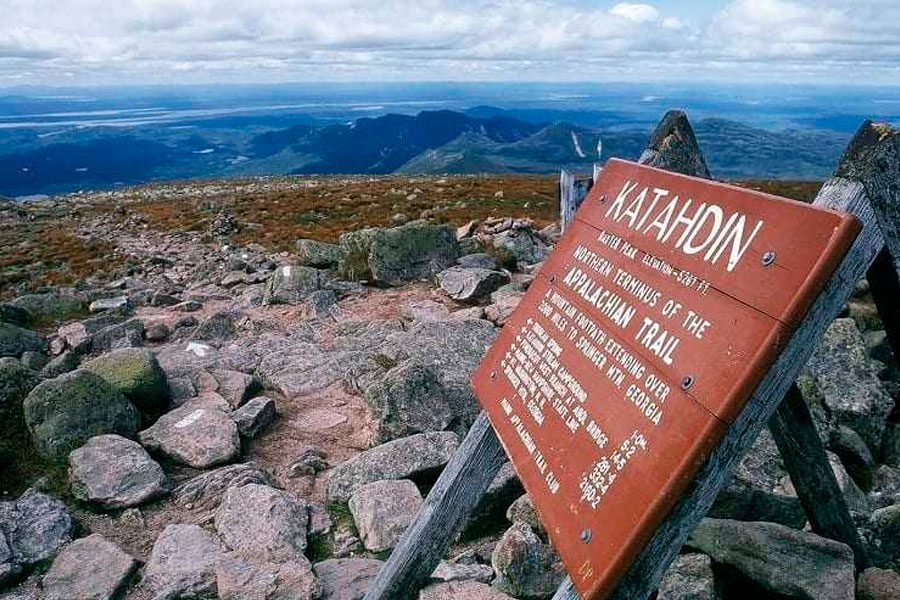 You'll get a massive 5,269 feet in the air which is nothing to sneeze at and enjoy views of Baxter State Park and all it has to offer. Located at the northern terminus of the Appalachian Trail and carrying you along to Knife Edge Trail, it's got plenty of hot spots surrounding it.
#6: Stony Man Mountain
This is the beginner mountain that you climb before you tackle the other beginners, as it's about half the length and half the difficulty. Stony Many Mountain is found in Virginia's Shenandoah National Park and should only take absolute beginners four hours or so to complete.
Just because it's not as challenging or long, doesn't mean it's not worth it. The views at the top are of the Appalachian Mountain Range, Shenandoah Valley, and the vast stretching George Washington National Forest, so there are plenty of famous landmarks to see.
#5: Desolation Peak
Sure, the name might not be that inviting but if you want a challenge in your beginner stages of mountain climbing it's a great option. Desolation Peak is located in Washington in the North Cascades National Park and has special historic value too as somewhere famous beat author Jack Kerouac lived one summer.
The peak is 6,102 feet high and upon reaching the top you'll see forests, snow-capped mountains, and stretching sky that goes on forever. These views of the North Cascades range and the literary history make this one of the best for sure.
#4: Longs Peaks
If you can't already tell by its name, Longs Peak is one of the longer mountain climbs on our list. With a daunting 14,259 feet hike to the summit, you might be scared off by going that far but rest assured it's one of the easier ones to do.
The best thing about this is that you won't need any intense climbing equipment as long as you tackle it in the summer. This is another choice for early birds as most like to get started on the climb at around 3 am.
#3: Guadalupe Peak
When you think of climbing mountains, Texas might not be the first place that springs to mind, but it should be. Guadalupe Peak is one of their hottest attractions for those who like to get their thrills outdoors and you'll hike your way up to a massive 9,000 feet summit that offers views of the state.
For most hikers just starting out, you can expect to spend around eight hours on this hike so make sure you' pack for the entire day. However, the views you'll get will include a panorama of the desert and views of stretching forests, with a full 360 look at what the state of Texas has to offer.
#2: Olomana Mountain
Hawaii is no doubt one of the most beautiful places in the country, and the world, so what better way to see it than by climbing Olomana Mountain. It's the shortest on the list reaching 1,643 feet, but don't let that fool you, it's pretty hard to complete for beginners.
This mountain is tried by many visitors who decide they don't like heights and end up quitting at the first or second peak so don't try it if you're scared of heights. Be warned things can get quite high up here, but if you're an avid mountain climber you'll live for these types of views, right?
#1: Half Dome
Possibly the most famous climb in the country, and one that easily tops our list of the best mountains to climb in USA, is the Half Dome at Yosemite National Park. Californians are lucky to have access to so many great mountains in their state but this is a great place for beginners to start.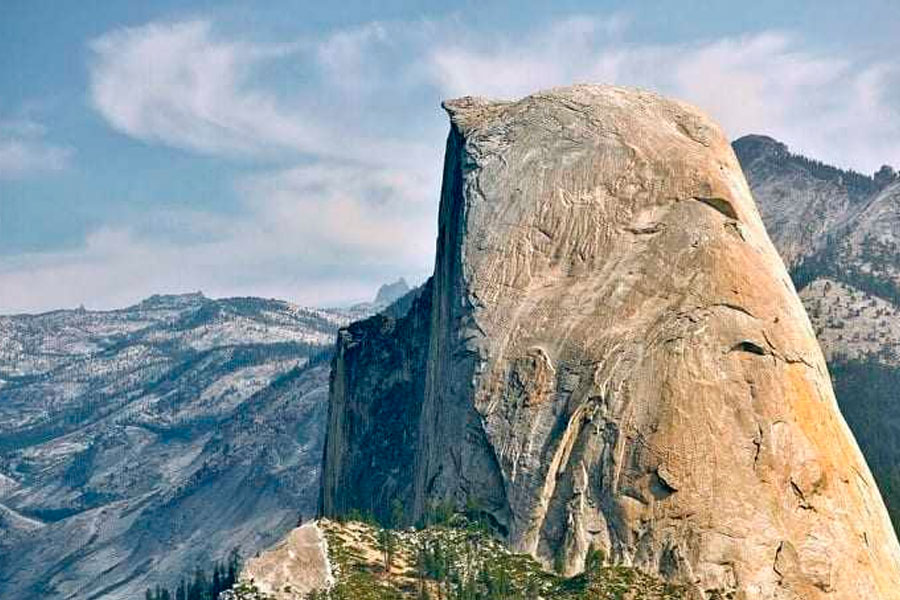 At 8,830 feet it's no walk in the park and you can expect to spend around 10 hours working it. Because of the popularity of it, you'll have to enter a lottery to be able to climb it with only 275 hikers allowed a day.
Be Prepared
Although these are technically beginner's mountains, that doesn't mean you can go venturing up them without any knowledge or the right gear. Mountain climbing brings with it a lot of risks due to the energy you exert and the dangers that can be lurking in the great outdoors.
Before hiking or mountain climbing trip you need a well-stocked backpack with the essentials like food, water, and shelter. You might be tackling an easy mountain at first but there are many things that can go awry, so you should always be prepared.
Resources: