9 Tips For Setting Up Camp At High Altitude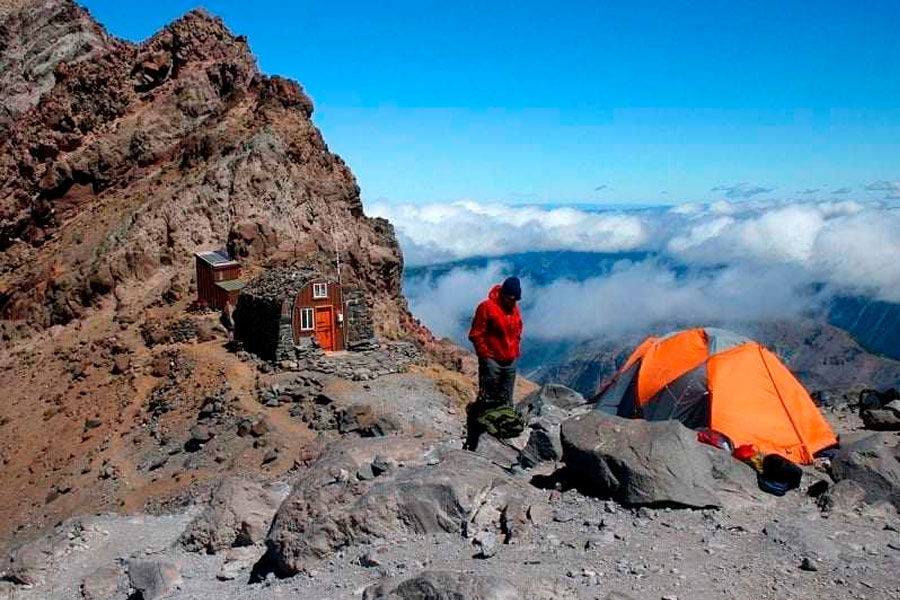 High altitude camping is a way to get a completely different perspective on the great outdoors.
Whether you're doing it for the unique views, the desire to climb a mountain or go rock climbing, or just want to set yourself a challenge, there are many reasons why people might like to take it up a notch and set their sights higher.
High altitude camping refers to heights around 5,000 feet and other however there are varied definitions. Just like any form of camping, though, there are risks involved, and when you're up that high it can be even more dangerous.
The key concern for high altitude camping is that you'll develop Acute Mountain Sickness which can cause everything from rapid breathing to impaired motor skills. That's why we've compiled this quick list of tips for camping in high altitude so that you can be prepared for the new world that awaits you up high.
#1: Get Yourself Used To It
You might think it's smart to hop in your car and drive all the way to the top of the mountain to set up camp, but your body won't. there are a number of things that can happen as our body gets to these heights so you have to give yourself a chance to acclimatize. Start as low as you can and don't just being at the highest point otherwise you'll feel the symptoms of AMS fairly quickly.
#2: Set A Daily Limit
Don't try to rush yourself getting up to your destination and never push it further than you should. The best way to acclimate to high altitude camping is to move no more than 1,000 feet per day. After a good rest and big feed of carbohydrates you'll be ready to move again another 1,000 feet up the mountain.
#3: Know The Symptoms
Preparation is everything, especially when camping, so you need to know the symptoms of Acute Moutain Sickness. If you feel any of them you can help to ease the pain by slowly descending down the mountain until they relieve themselves. Common symptoms include restless, irritability, not being able to sleep, and nausea, but can quickly progress to more severe mental and physical signs.
#4: Use Established Campsites
If you're already exerting your energy climbing up the mountain there's no point going even harder and setting up a campsite when you arrive. Choose somewhere that has established campsites so that you're minimizing your footprint in nature and making the load a little lighter for yourself.
#5: Layer Your Clothing
It's far easier to remove pieces of clothing one at a time when you're feeling warm than to dig through your hiking backpack and find clothing to wear if it starts getting cool.
As you move up the mountain you'll notice that temperatures begin dropping and in this case, you want to have as many layers on as you can.
If you heat up a little, simply take off a layer and notice the instant change in body temperature.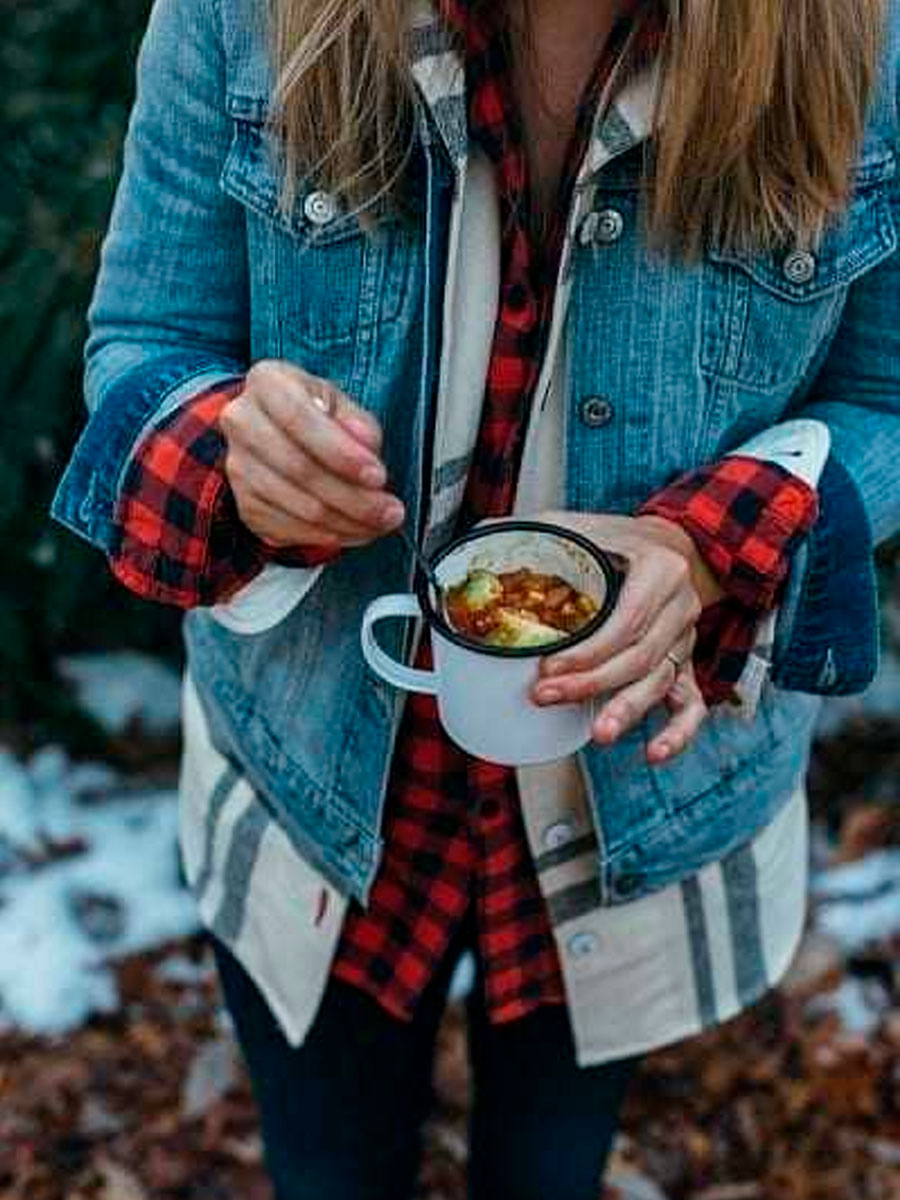 #6: The Right Sleeping Bag Is Crucial
Even if you're trying to travel light you don't want to sacrifice on comfort when you're camping at a high altitude. It's most likely that you're putting in quite an effort ascending the mountain or possibly doing activities while you're there, so choose something supportive and comfortable to get you well rested at night. A self-inflating sleeping pad is a simple investment that slides under your sleeping bag while packing it, to give you a level of luxury without much bulk.
#7: Bring Your Own Fire Fuel
Once you starting getting higher up the mountain you might notice a distinct lack of wood lying around. That's because branches fall down and not up, so once you go past the trees line there'll be nothing left to drop. Always carry your own fuel supply and when using camp stoves you will only be able to use liquid or multi-fuel types, and don't rely on Mother Nature to supply you with your fire starters.
#8: Drink More Water
Being up high will make you dehydrated and that's one of the first things that people notice when they try out high altitude camping. Therefore, you'll need to pack for this in your water supply so that you don't run out. Make a point of hydrating yourself more often and take regular, small sips of water to stay hydrated without going over the top.
#9: Boil The Water Longer
Does water boil faster or slower at high altitude? Contrary to what you might have heard it can actually be hard to do when you're up high. Due to the altitude, it will take a lot longer than usual to boil your water so make sure you get an early start on it if you're using it for cooking, drinking, and bathing.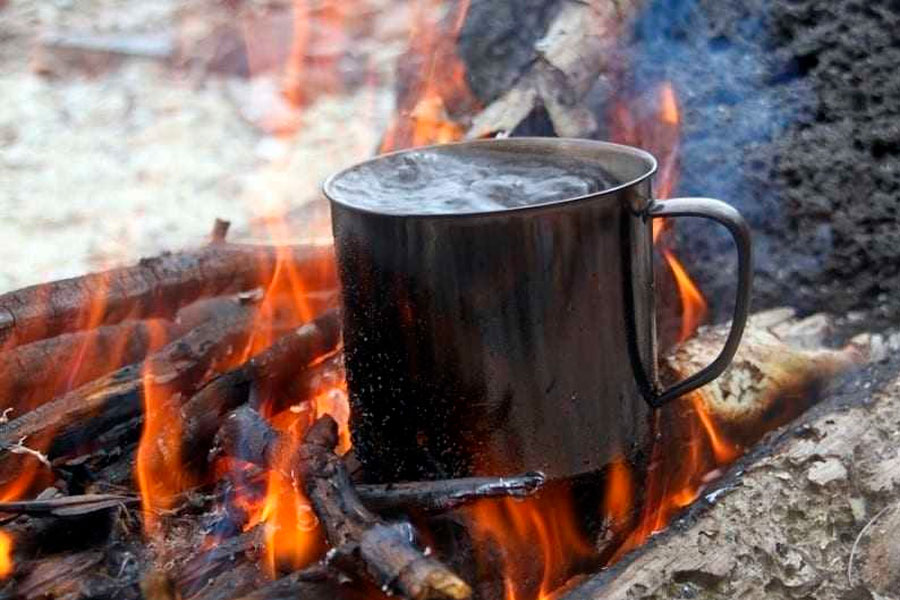 Treat Yourself And Mountain With Respect
There's something truly special about camping at high altitudes, but going into it without being fully prepared is one of the most dangerous things you can do in the outdoors. High altitude camping trips need to be planned carefully and in addition to your regular preparation, you need to be aware of health, weather, and environmental threats, too.
Camping is a great opportunity to see another side of nature and as long as we make a conscious effort to leave no trace behind we can ensure that these unique parts of the country will be left for future generations. Although there is some preparation, when done correctly, high altitude camping is a special type of outdoor activity for the kids and yourself, that is like no other.
Resources: