We have the Best Ideas For your Next Family Camping Vacation!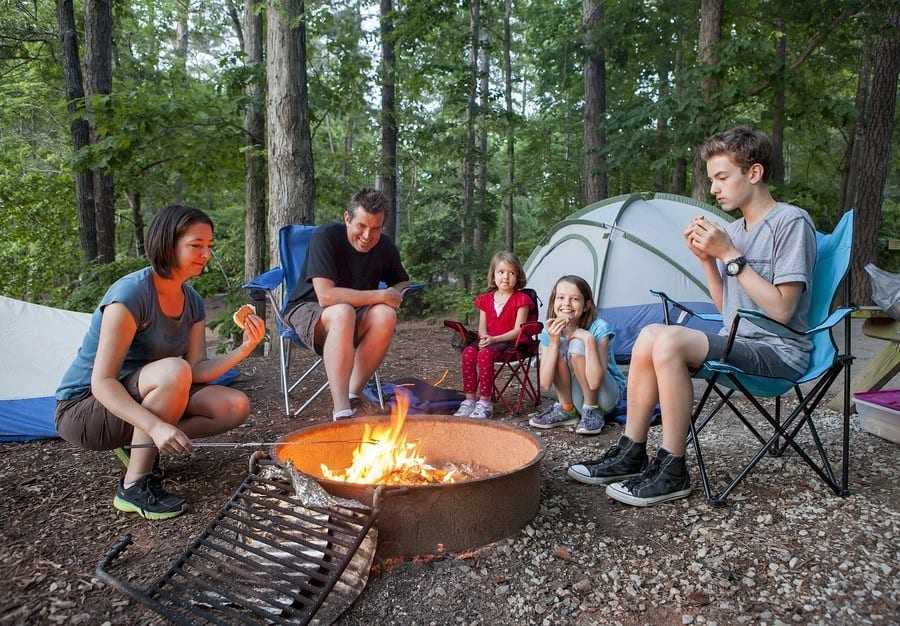 Going camping can be a fun and rewarding experience for anyone, provided they are open to exploring nature and getting in touch with the outdoors. If you love camping and are planning on sharing this love with your family, consider planning a family camping vacation.
Anyone can go camping with their friends, colleagues, or team members. Only the best families camp together. While this may sound simple, camping is more complicated than you think. In this guide, we'll be covering everything you need to know so that you can have a safe family camping adventure.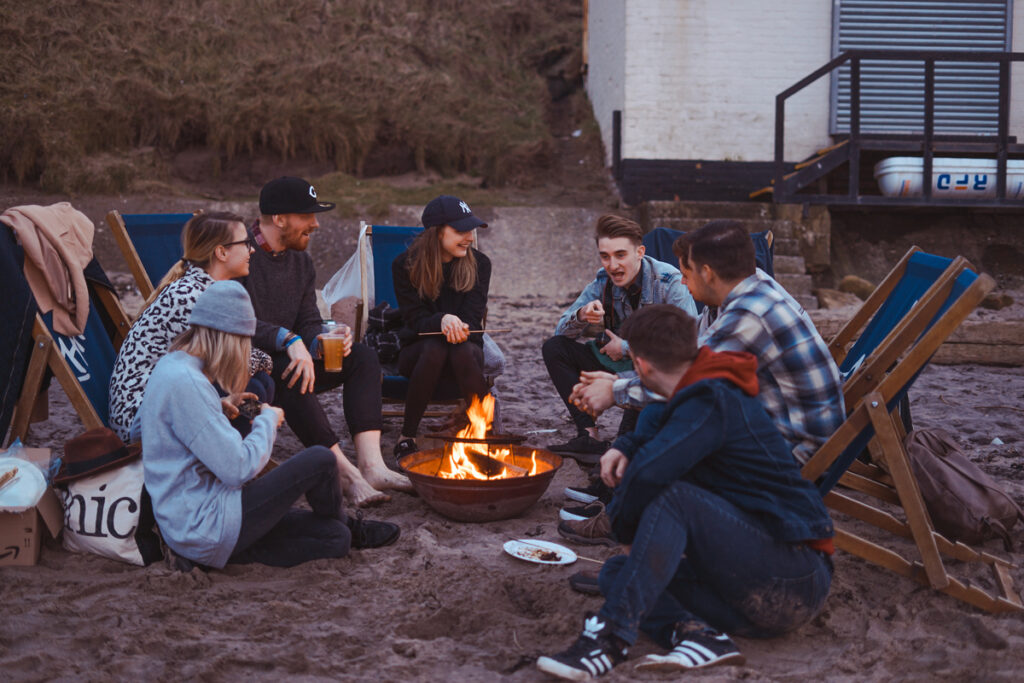 Benefits Of a Family Camping Vacation
There are many wondrous benefits of camping with your family. It is a time when you genuinely get to know each other. In a way that you can't during your everyday routine. You could find out what everyone likes and may even hear stories you may not have otherwise at the kitchen table.
Starting your kids young with camping is great for building character as well. It allows them to be one with nature and teaches them about teamwork. A family camping vacation is a memorable gift for your kids. It allows them to learn exciting things about being one with nature and encountering wildlife species such as bugs, animals, and plants.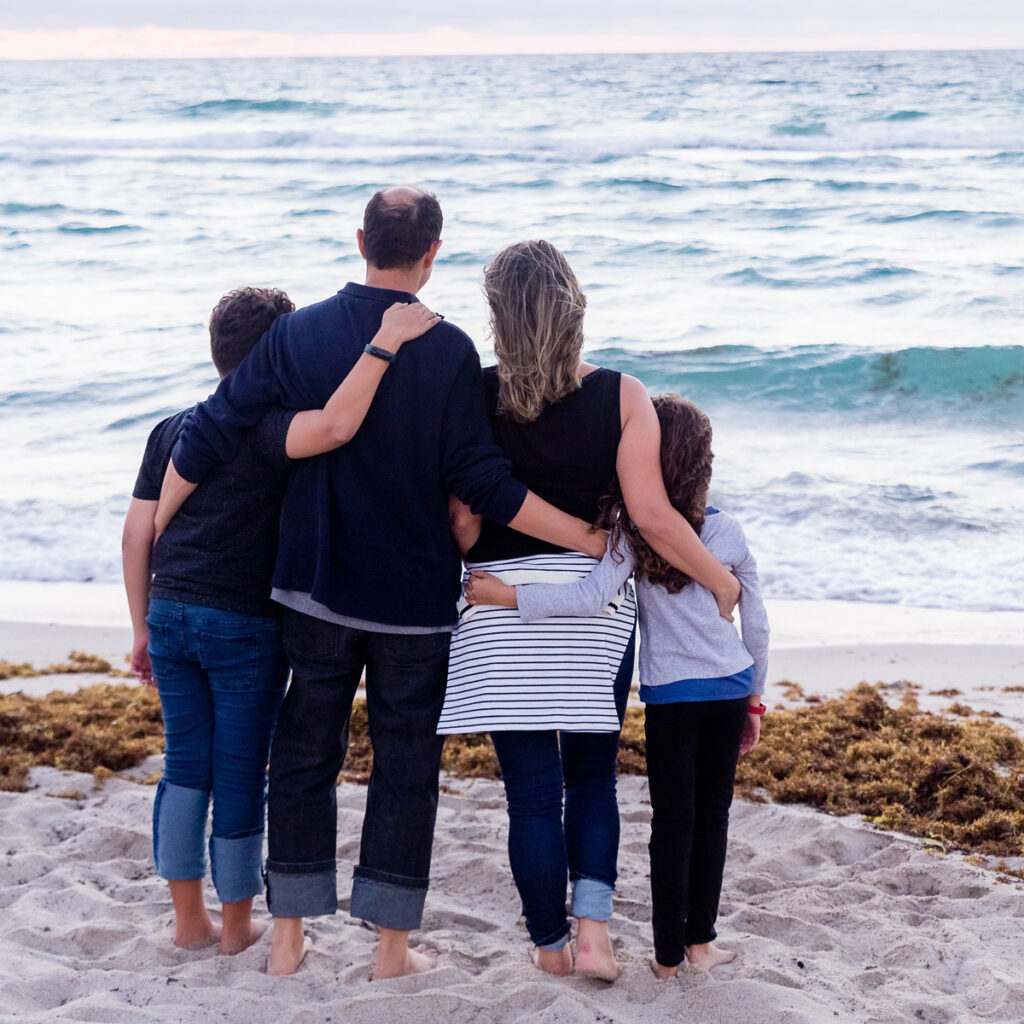 Family Camping Vacation Ideas: Where to Camp
Now that we know how camping with our family is beneficial, we might consider the burning question: Where to camp? Before deciding where to go, consider reviews, amenities, and safety ratings. Also, remember to stay safe and respect the environment while exploring the great outdoors. You can create an unforgettable adventure with the proper preparation and camping equipment.
We set out a short but comprehensive list of the best places to set your family camping vacation out. It doesn't matter if you choose a campground in a national park or if you want to RV camp on a sandy beach; we are here to point out the best ideas for your next family vacation.
1. Hiking trails/Campgrounds
You and the family love the mountains, and the fresh breeze pumps your blood – a hike on one of our beautiful trails would be your best idea.
Bring everything lightweight and enough insulated hiking gear since the weather might change. Other than that, search for hiking trails and point on the map to which mountain you still haven't been. You're set to go now! Consider these options: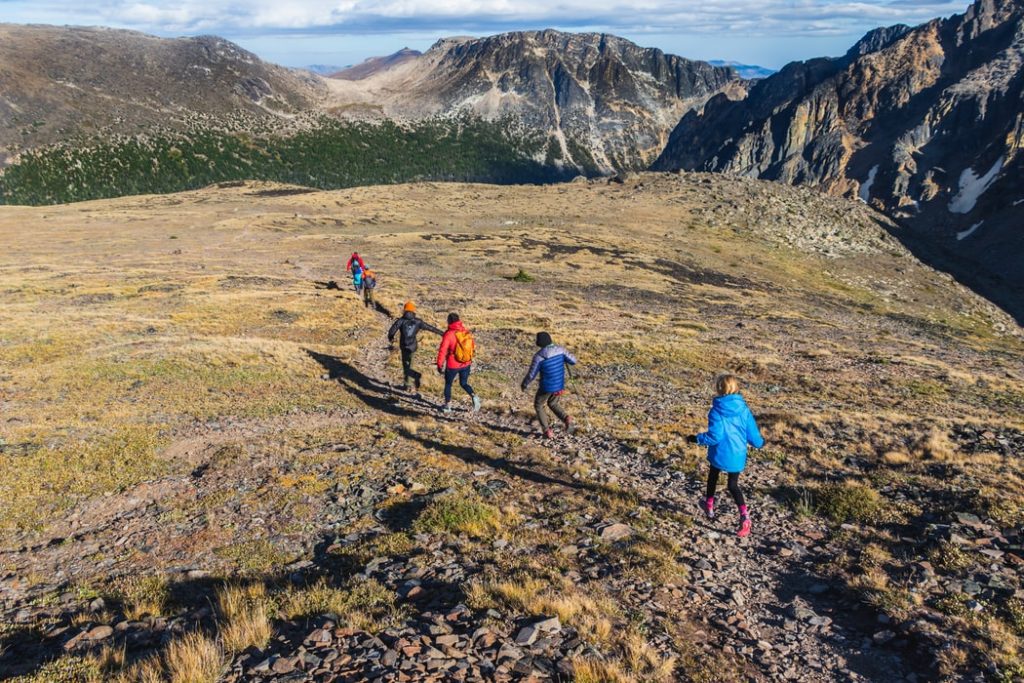 Devils Garden
Escalante, Utah
If you're looking for a place to witness fantastic rock formations that usually only appear in pictures, Devils Garden is a great choice. You can enjoy the beauty of nature and do activities like camping, backpacking, and hiking. Landscape Arch is the most popular spot here and the most prominent arch in North America, stretching 306 feet long. Erosion has made these rocks form arches, tall rocks called hoodoos, and slender rocks called "fins."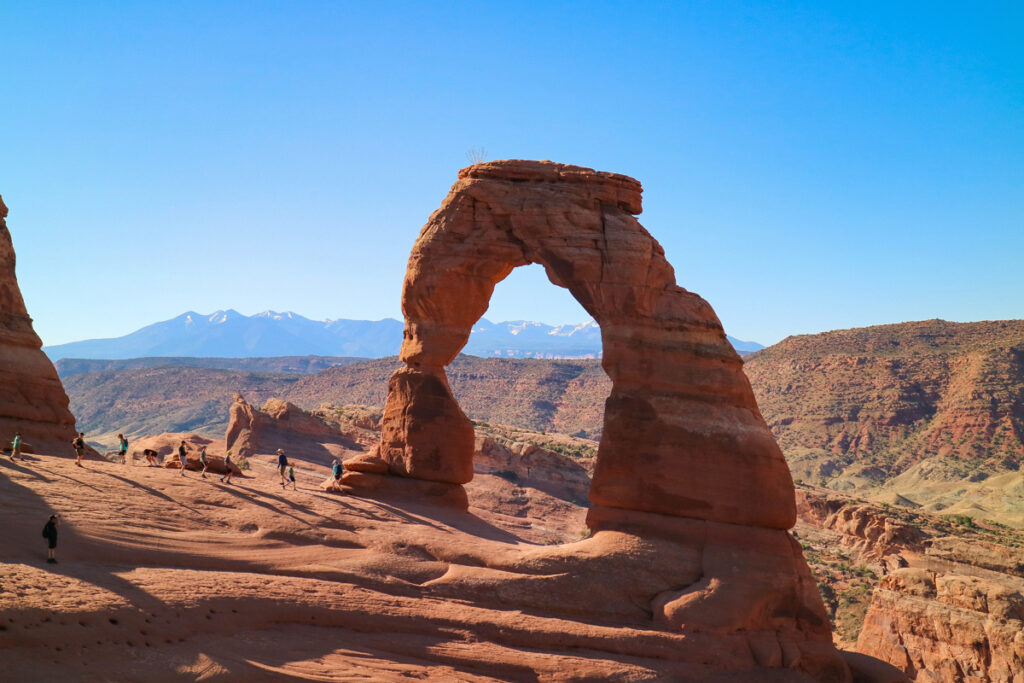 If you like the idea of camping in the area, it's good to know that reservations at the Devils Garden Campground are available from March to October, while during the winter months, it operates on a first-come, first-served basis. Overall, Devils Garden is an exceptional destination for families looking to appreciate the beauty of nature and explore the outdoors.
Sunrise View Point
Olympic National Park, Washington
Explore the Sunrise Trail near Port Angeles, Washington! This 1.4-kilometer route is excellent for a peaceful and beautiful hike. The path is mostly paved but has some dirt and rocks. Families and kids looking for short hikes will likely love the trail, as it offers a pleasant and scenic stroll that can be completed in around half an hour.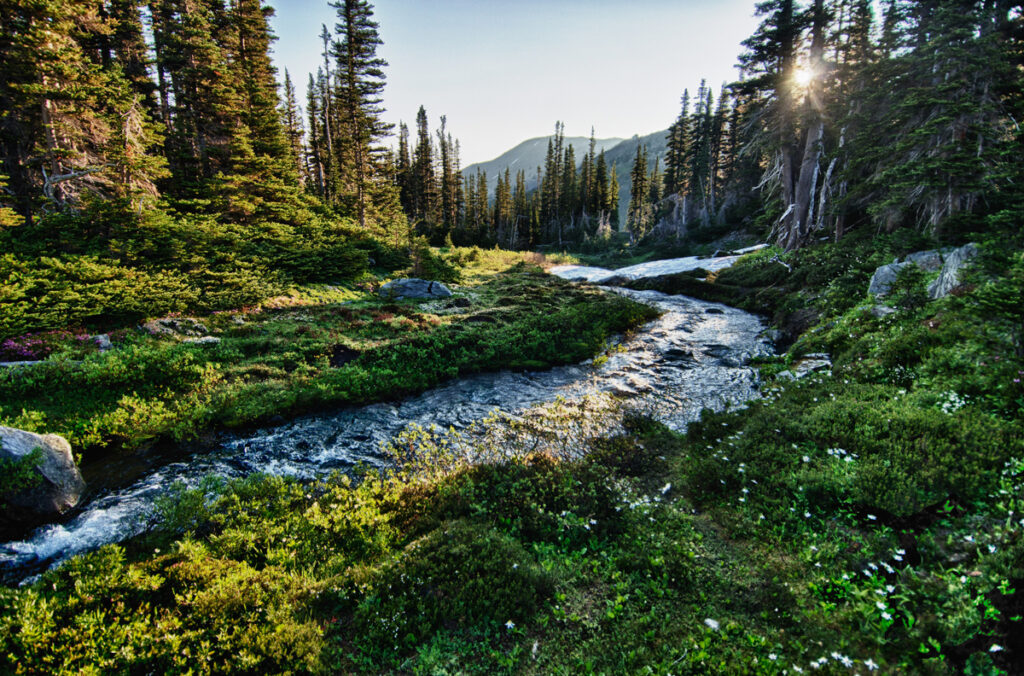 You can spot different wildlife such as deer and birds while hiking. Unfortunately, dogs are not allowed on the trail. The incredible thing to witness is the sky at sunrise – it is truly stunning. You will never forget the breathtaking colors of the sky!
Grinnell Glacier
Glacier National Park, Montana
Take an adventure to Grinnell Glacier in Glacier National Park! Start at the Many Glacier Hotel boat dock and get ready to take a shuttle boat across Swiftcurrent Lake and Lake Josephine. You'll be amazed by the glaciers and meadows on your journey. This glacier was named after George Bird Grinnell, a conservationist, explorer, and writer who first discovered it and made it a national park.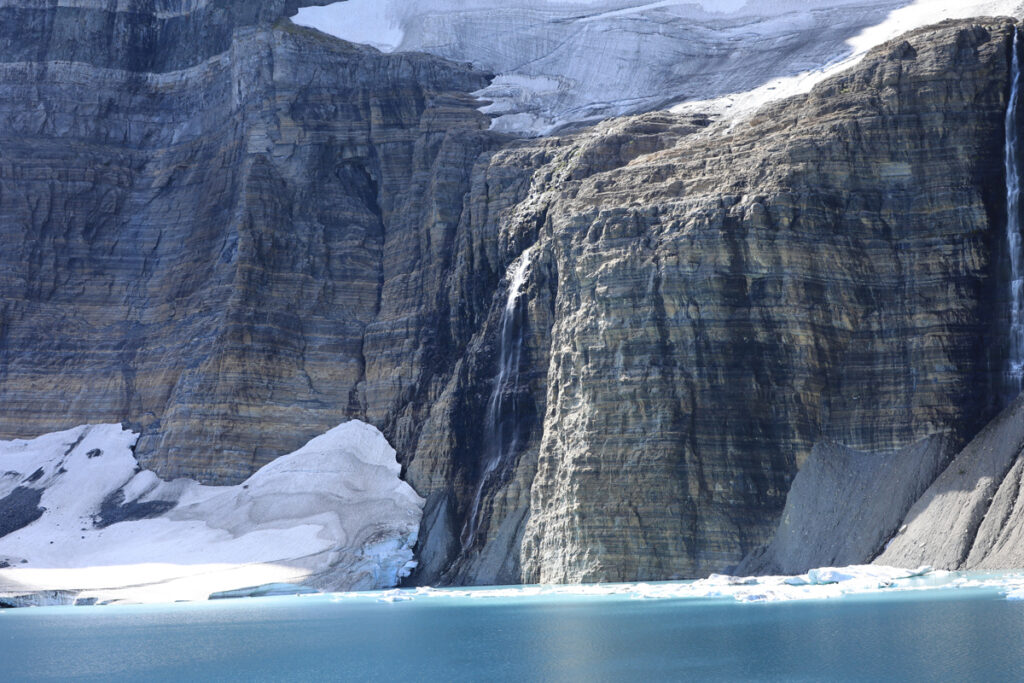 Be careful when exploring the glacier. The park rangers no longer lead hikes on it because it has been shrinking. If you decide to wander off, stay within a reasonable distance. Fresh snow can hide deep cracks in the glacier, which can be dangerous. Enjoy the beauty of nature and its wonders, but stay safe!
2. Beach Camping
Sleeping under the starry skies on a beach is something every person should experience at least once in a lifetime. This is why we think you and your family should try it too.
Your kids will love this summer camp because they can explore the water, animals, and way of life on the coast or by the lake. This will be fun for the entire family. These might interest you: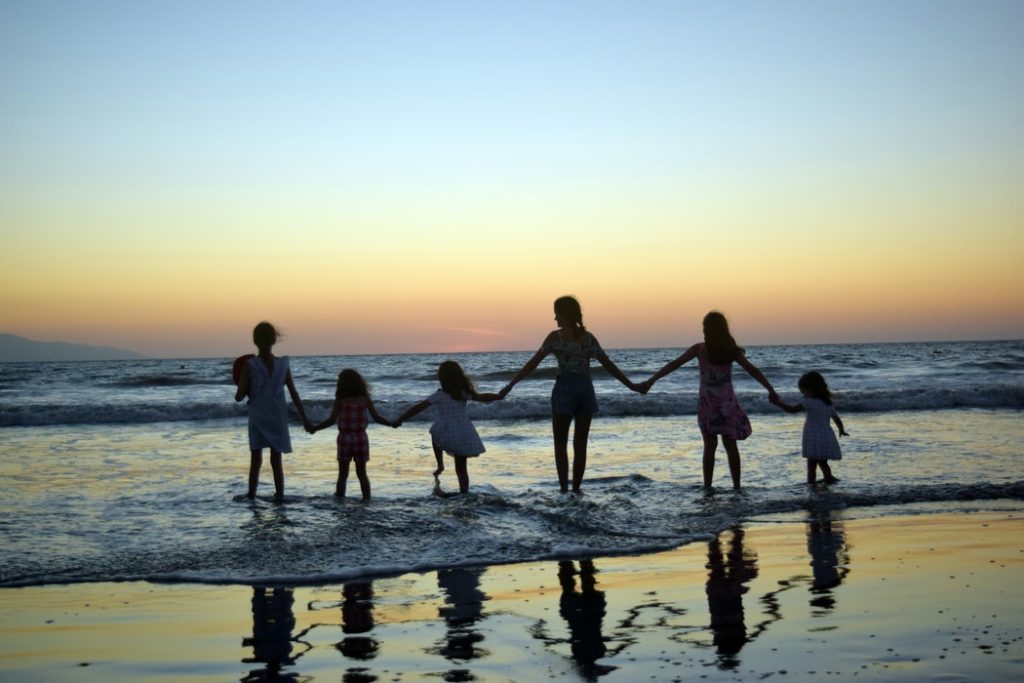 Kalaloch Campground
Olympic National Park, Washington
Kalaloch Campground is a great place to get through the beautiful Olympic National Park! The campground sits on a cliff overlooking the amazing Pacific Ocean. There are many activities to enjoy, like scouring the peaceful coastal forest, checking out nearby trails, and superb scenic overlooks.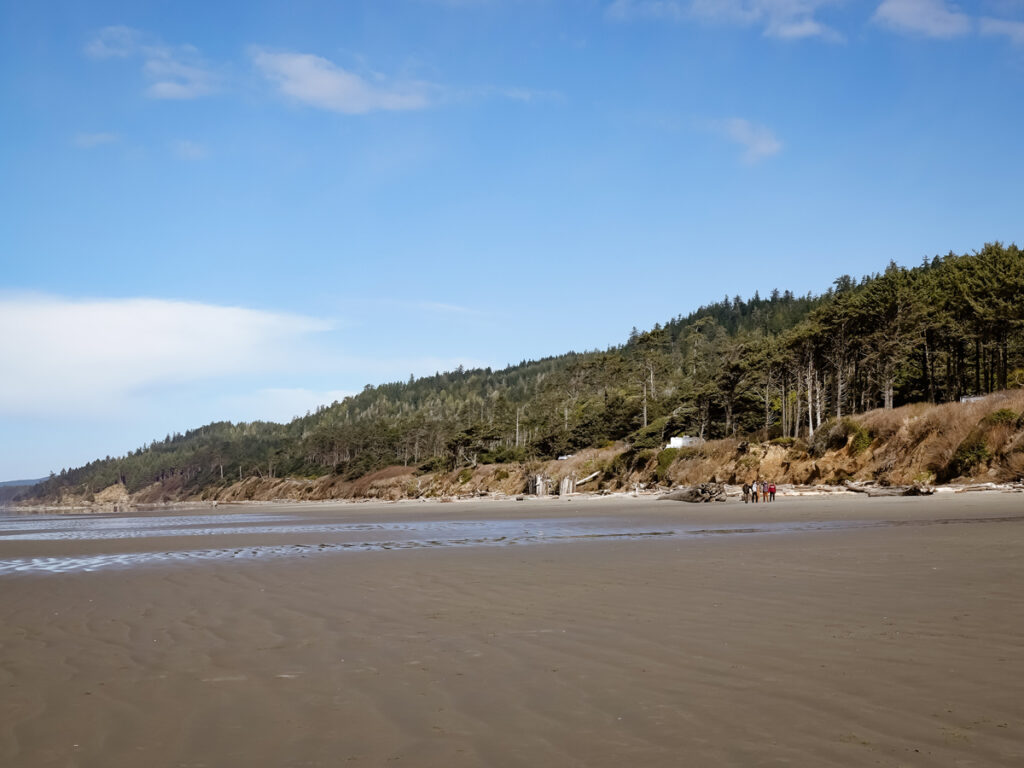 Many activities for family bonding await you there, such as fishing, collecting shellfish, and swimming, but beware of strong currents and logs in the water. Some campsites may be closed in the winter, but you can still have a wonderful time. To make your reservation, go to their website.
Apostle Islands National Lakeshore
Bayfield, Wisconsin
The Apostle Islands, located in northern Wisconsin, is worth exploring. It's renowned for its historic lighthouses, sandstone sea caves, and old-growth forests where wildlife can be found. Plus, there are also lots of beaches and campsites! You can use a kayak, motorboat, sailboat, shuttle service, or water taxi to get to the islands.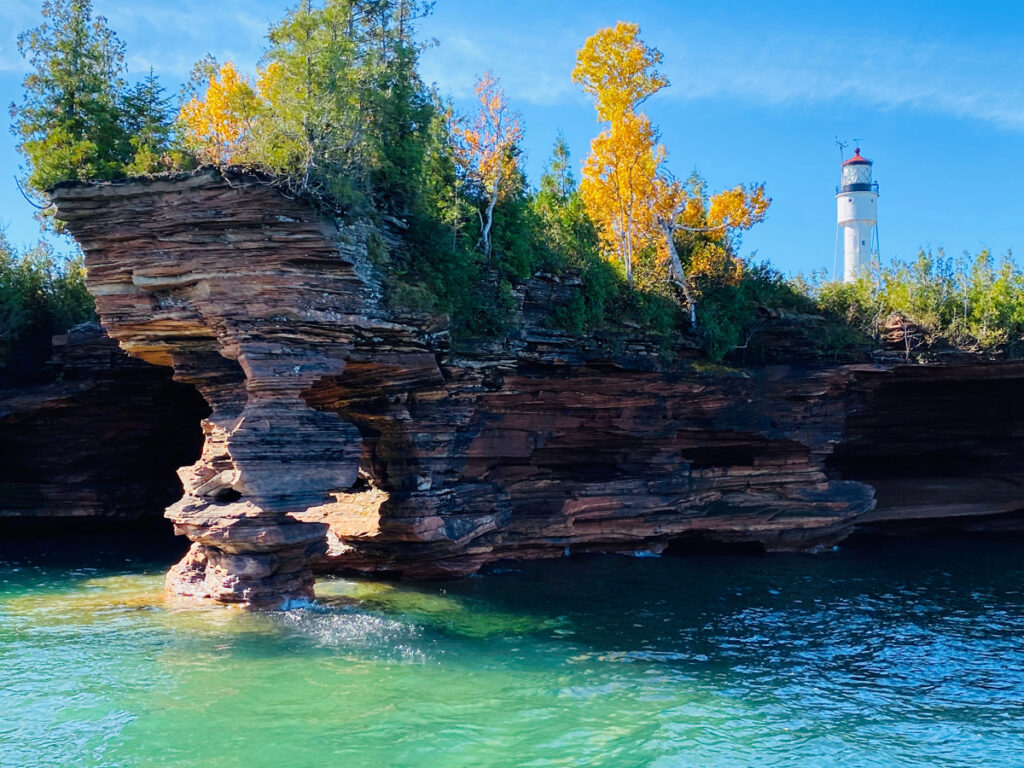 Camping is not allowed on the mainland, but 18 of the 21 islands have camping sites. One campsite is accessible by kayak or a six-mile hike along the Lakeshore Trail from Meyers Beach. If you want to camp, get a permit and make reservations to get a slot.
Sea Camp-Cumberland Island National Seashore
St. Mary's, Georgia
Cumberland Island is a lovely spot off the coast of Georgia. Its beaches are soft sand, the waves are perfect for swimming, and the forests are full of live oak trees. You may even be lucky enough to see wild horses running around!
If you're considering visiting Cumberland Island, you should book a campsite to guarantee your visit. Each site contains a picnic table, a fire ring, and a food storage box to protect your food from wildlife. Remember that no electricity or water hookups exist, but you will find a shower and restroom nearby.
3. Lake Camping
Living inland and don't get to see the sea too much? Then you might try an even better idea – a lake family vacation for everyone to enjoy. Don't forget to bring your fishing equipment and canoe as needed. We found these gems for you: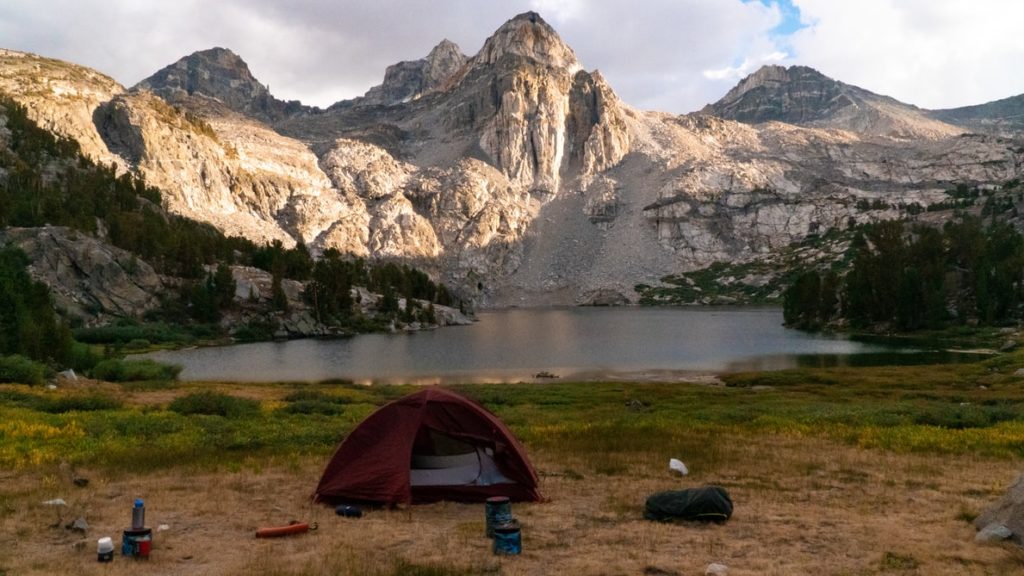 Lake Mead National Recreation Area
Nevada-Arizona border
Lake Mead National Recreation Area is the most extensive recreation area in the United States. It has 1.5 million acres of land with hills, canyons, and valleys. The scenery is gorgeous, and the lakes have bright blue water. You can do fun stuff with family and friends, like boating, swimming, and fishing. If you like to hike, there are also trails to try out. You'll see lots of incredible rock formations and landscapes on your adventure.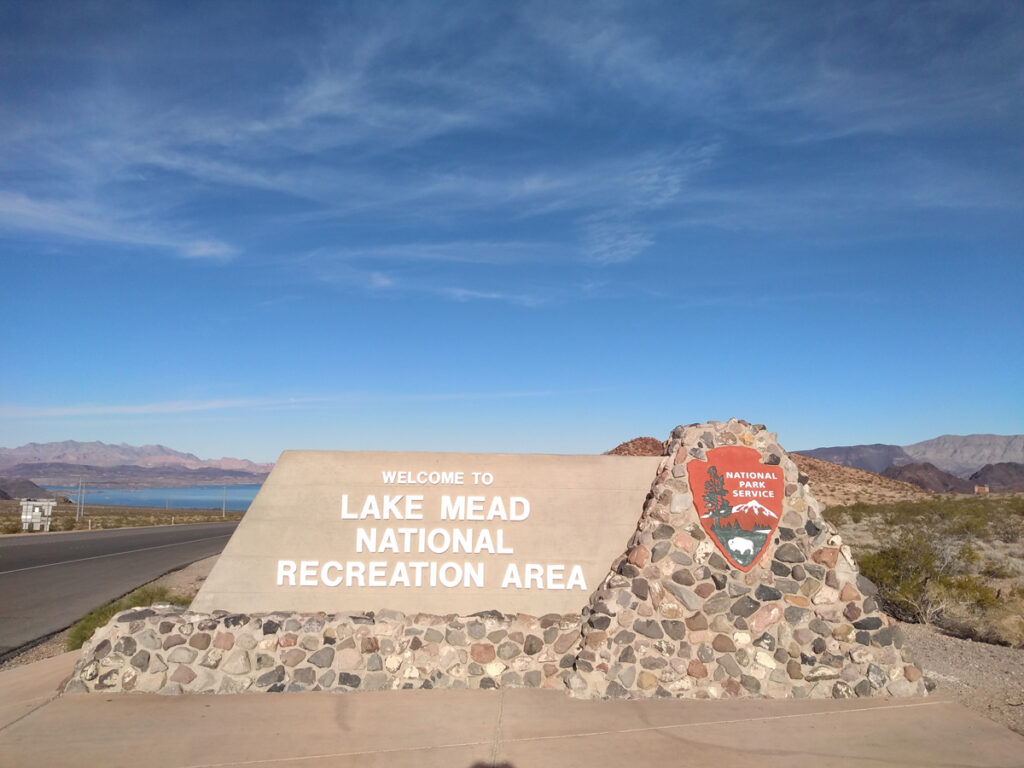 Talbot Islands State Parks
Jacksonville, Florida
The Talbot Islands State Parks are a remarkable combination of beaches and woods. There are lots of natural beauty and unique ecosystems. You can take a 4-mile walk and spot animals like deer, rabbits, raccoons, armadillos, and bobcats. If you want to hang out by the beach, you can sunbathe, surf, go shell collecting, or even birdwatch. You can also rent bikes and go tent camping. There are even places where you can set up a hammock and truly experience the Florida wilderness.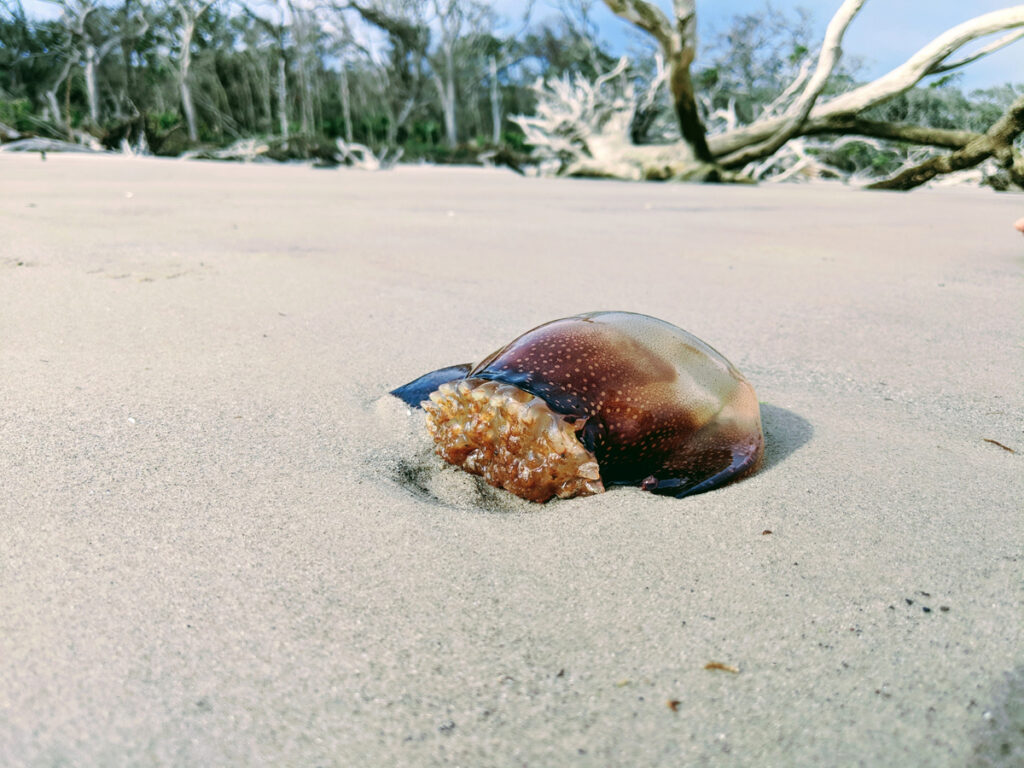 Lake Havasu State Park
Mohave County, Arizona
Lake Havasu State Park is a great spot to have fun outdoors. Beautiful beaches, hiking trails, boat ramps, and campsites can be found. It's near the London Bridge in Lake Havasu City and is an excellent spot for fishing and boating. People have fishing tournaments on the lake to catch fish. The Arroyo-Camino Interpretive Garden provides an opportunity to witness the diverse wildlife including birds, lizards, and desert cottontails.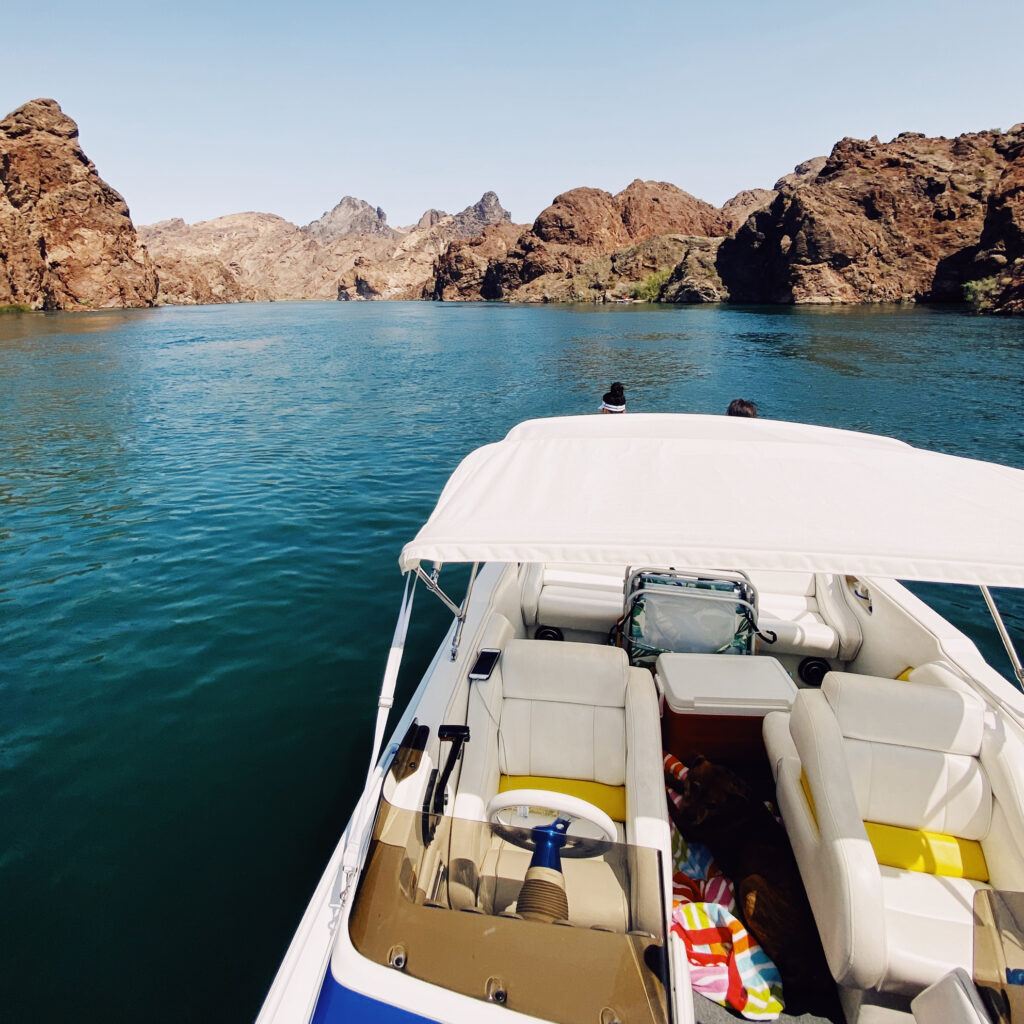 4. Museums and Historical Sites
Are you or someone in the family a history buff? Or do you enjoy museum trotting, field trips, and combining them with outdoor activities? Then this is the best match for you! Here are our picks: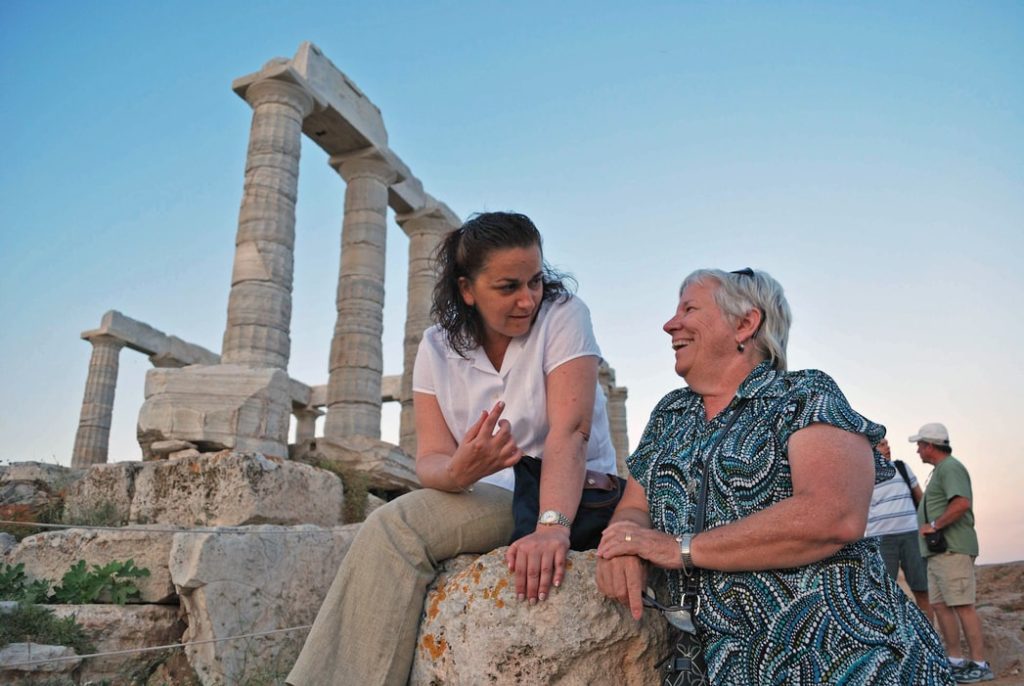 Rock Creek Station State Historical Park
Fairbury, Nebraska
Rock Creek Station State Historical Park is located near Fairbury. It covers 350 acres of land with hills, trees by a creek, and deep canyons. Rock Creek Station State Recreation Area offers camping with modern showers, bathrooms, a place to fill up or empty your RV, and a visitor center. If you want to camp with your horse, there are 20 stalls with water, picnic tables, and barbecues. For more information and to book a reservation, please visit their website.
Koreshan State Historic Site
Estero, Florida
Visiting the incredible Koreshan State Historic Site is like going back in time. It was developed in the 19th century and is based on uncommon religious and scientific beliefs. This site should be on your bucket list if you want to learn, explore, and appreciate the natural beauty of Florida. The area boasts some nature trails where you can find native and non-native species planted by the Koreshans. It is open every day of the year and has 60 camping spots with water, electricity, fire rings, picnic tables, showers, and a playground. You can bring your furry friend as pets are allowed here.
Trail of Tears State Park
Jackson, Missouri
Trail of Tears State Park is a Cape Girardeau County, Missouri, recreation area with 3,415 acres. It is a great place to learn about an unfortunate part of American history. Nine Cherokee Indian groups were forced to leave their homes and travel to Oklahoma in the winter of 1838 and 1839. Many crossed the Mississippi River under challenging conditions, and sadly, many people died on the journey. The visitor center has more information about this tragedy.
Aside from the park's historical significance, it is an excellent spot for a fun outing! You can picnic, hike, ride horses, fish in the Mississippi River or Lake Boutin, observe the birds flying over the river and admire the scenery. It offers tent sites and lodgings for everyone in the family. If you ask us, a national park is one of the best camping ideas.
5. National Parks
If a hiking trail doesn't do the trick, try rafting, horseback riding, golf, or mountain biking. In national parks, nobody is going to be excluded from the fun. Check these out: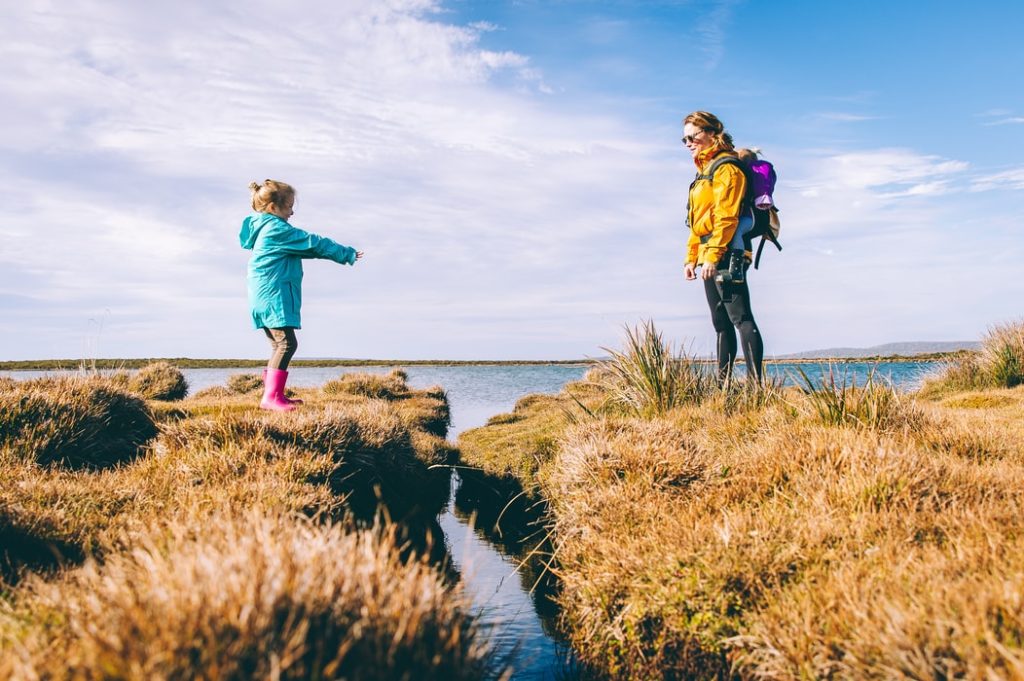 Channel Islands National Park
Ventura, California
Channel Islands National Park consists of islands where you can glimpse what California once was. Being isolated from mainland California, it protects the island's natural and cultural resources. Yet travelers visit to experience solitude, peace, and wildlife. The park has many plants and animals that can't be found elsewhere. It is a place of research and recreation, and it only takes about half an hour by plane from the mainland to get there.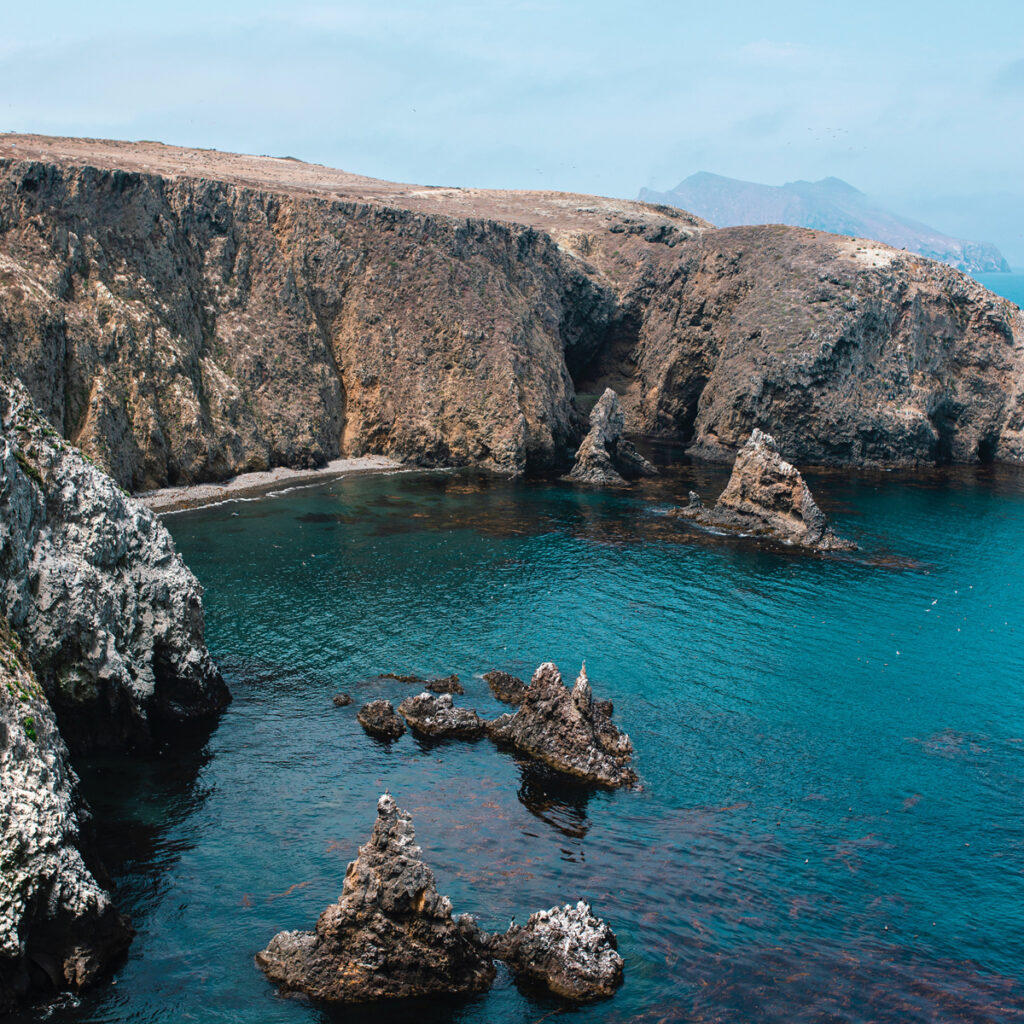 Murray River National Park
Katarapko, South Australia
The Murray River National Park is a particular area in South Australia, around 180 to 240 kilometers from Adelaide. Before cars and roads, people used paddle steamers to bring goods up and down the river. Now, the park allows people to do fun activities like walking, riding bikes, canoeing, bird watching, and camping.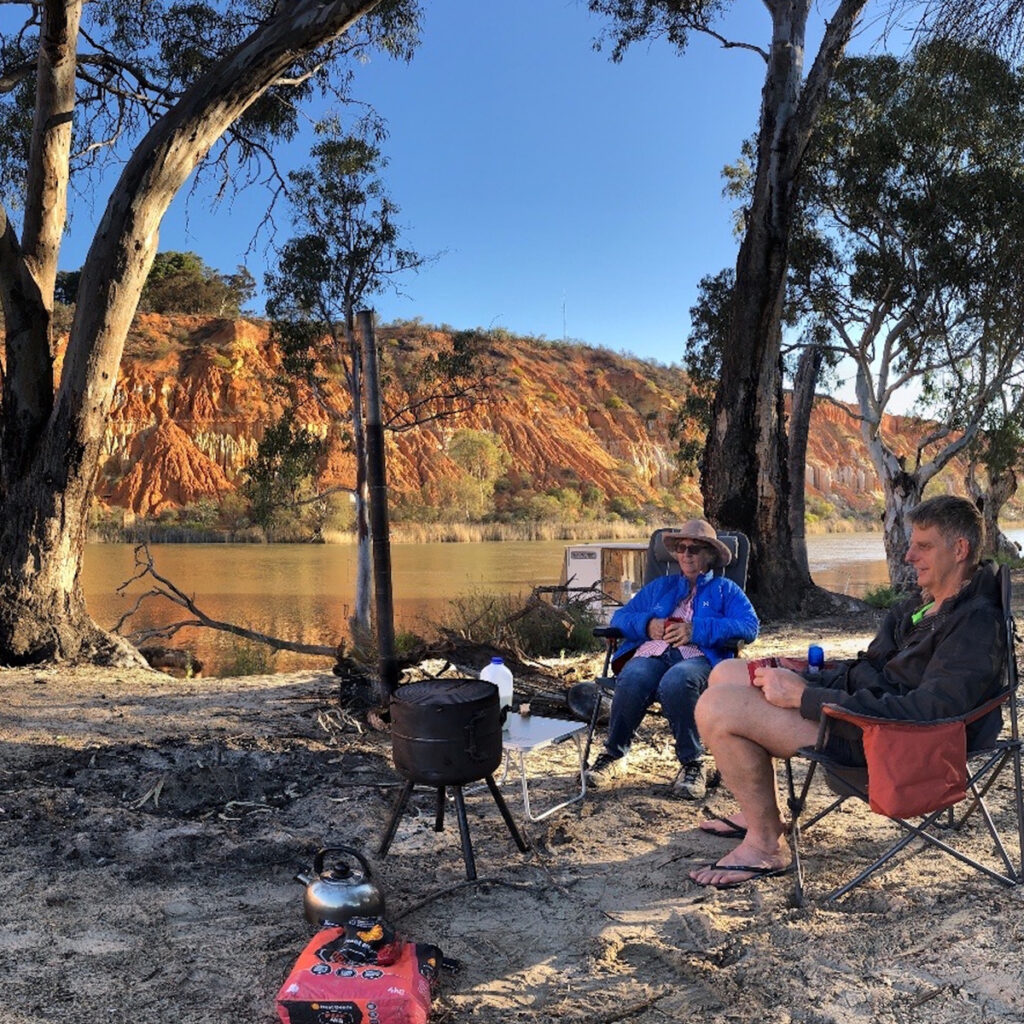 There are designated camping areas with toilets, parking, walking trails, and a self-guided drive. This park is home to more than 14,879 hectares of wetlands and floodplains that make for unique natural experiences.
Big Cypress National Preserve
Ochopee, Florida
Big Cypress National Preserve is a great place to explore and have fun! It has many different kinds of plants and animals, like the Florida panther. You can camp, canoe, kayak, hike, and watch birds. The Preserve has twelve campgrounds for motorhomes, so you can park your vehicle and go off-roading. It's a paradise for people who want to relax and connect with nature.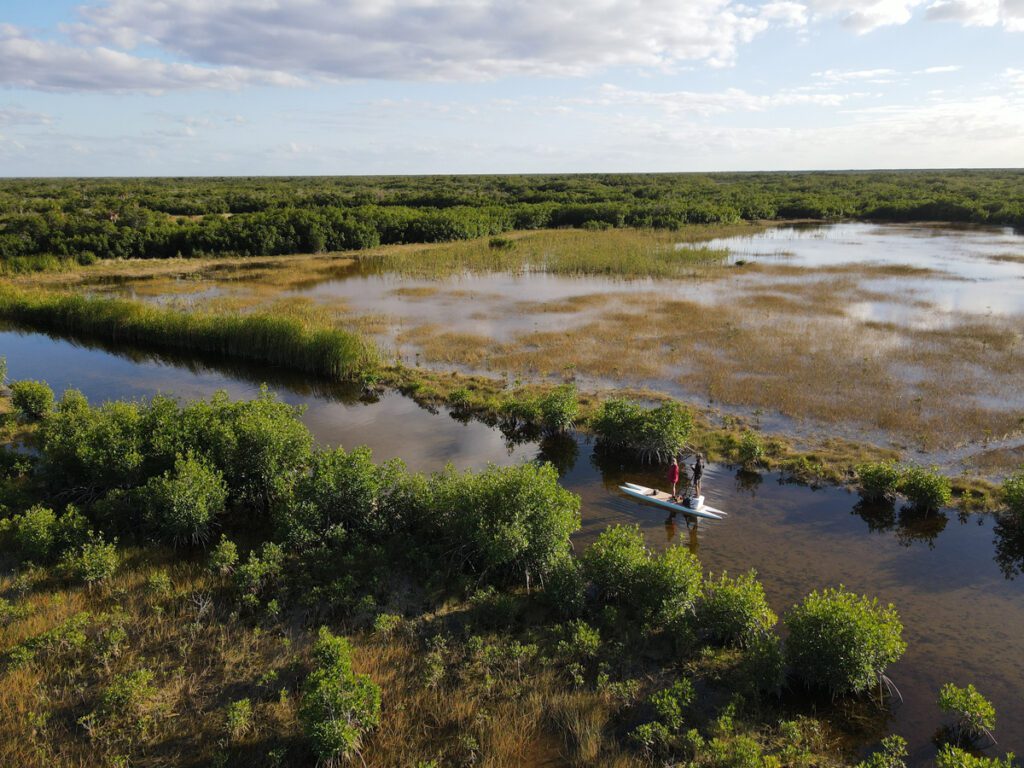 Accommodation for Family Camping Trips
If you've just found the perfect place to start your family camping trips but still can't figure out how to do it consider these options:
Tent camping
RV camping
Cabins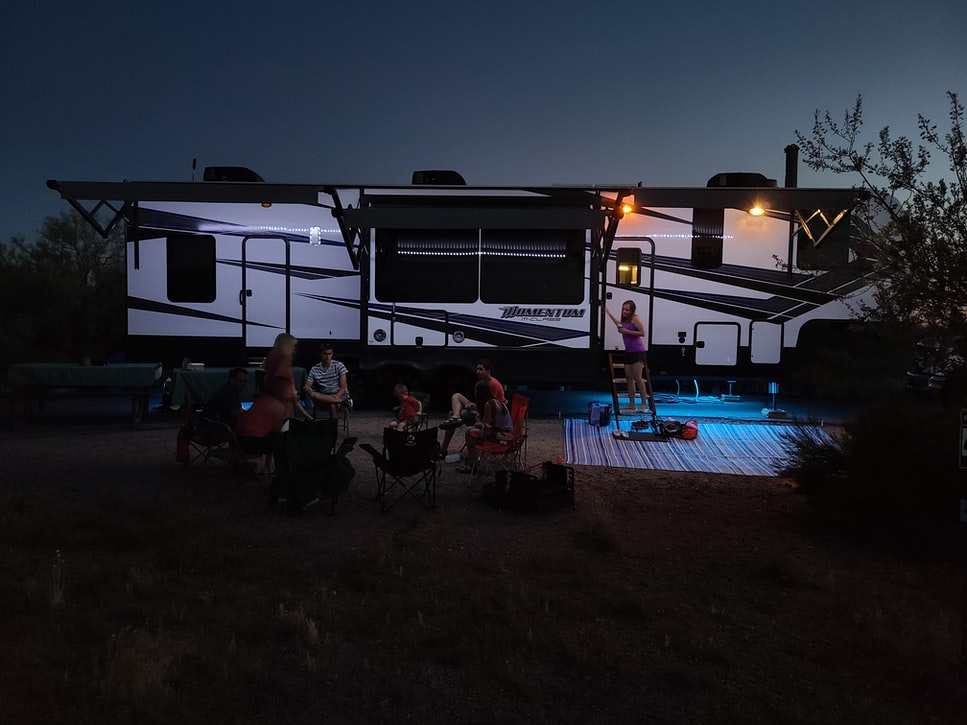 Whichever does the trick for you, ensure everyone in the family is okay with it and ready for some adventures. Family camping vacations are perfect for the family that loves the outdoors, camping, national parks, and history. Even if it's your first time out in the wild with your loved ones, you might experience something new that might offer you a new hobby or pastime.
What do I need for a family camping trip?
If you are looking for ideas on planning the best trip ever, we are here to help. We've created a comprehensive camping checklist to ensure you have a memorable and stress-free family camping adventure, so stay tuned to learn what's important.
For any camping trip, it is essential to plan things out so that you will be thoroughly prepared. Not being adequately prepared could lead to having a very unpleasant trip that even might damage your health.
Nowadays, technology dominates everything and may play a big part in your child's life. While camping, there is no wi-fi, so prepare for your kid's reaction when you explain this to them.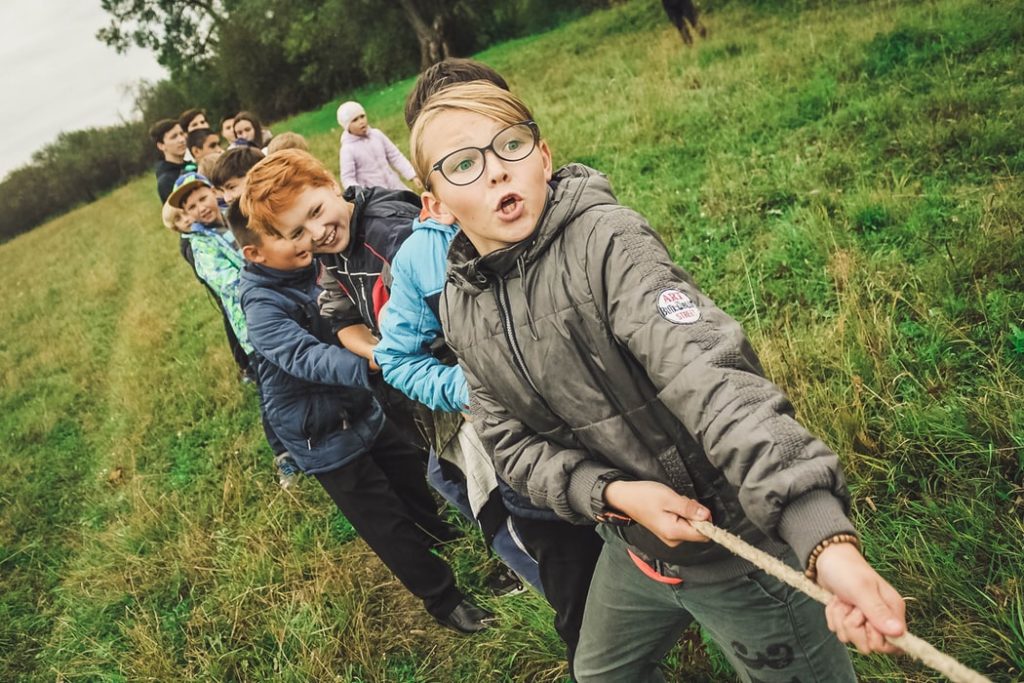 After that, you will need to prepare, and this section will explain what you need to take with you to have the best camping experience.
1. Tent
One of the first things to consider when deciding to go camping is how you are going to sleep. There are three main types of tents out there, which are family, individual, and children's tents. Decide which tent is ideal for you before leaving on your journey.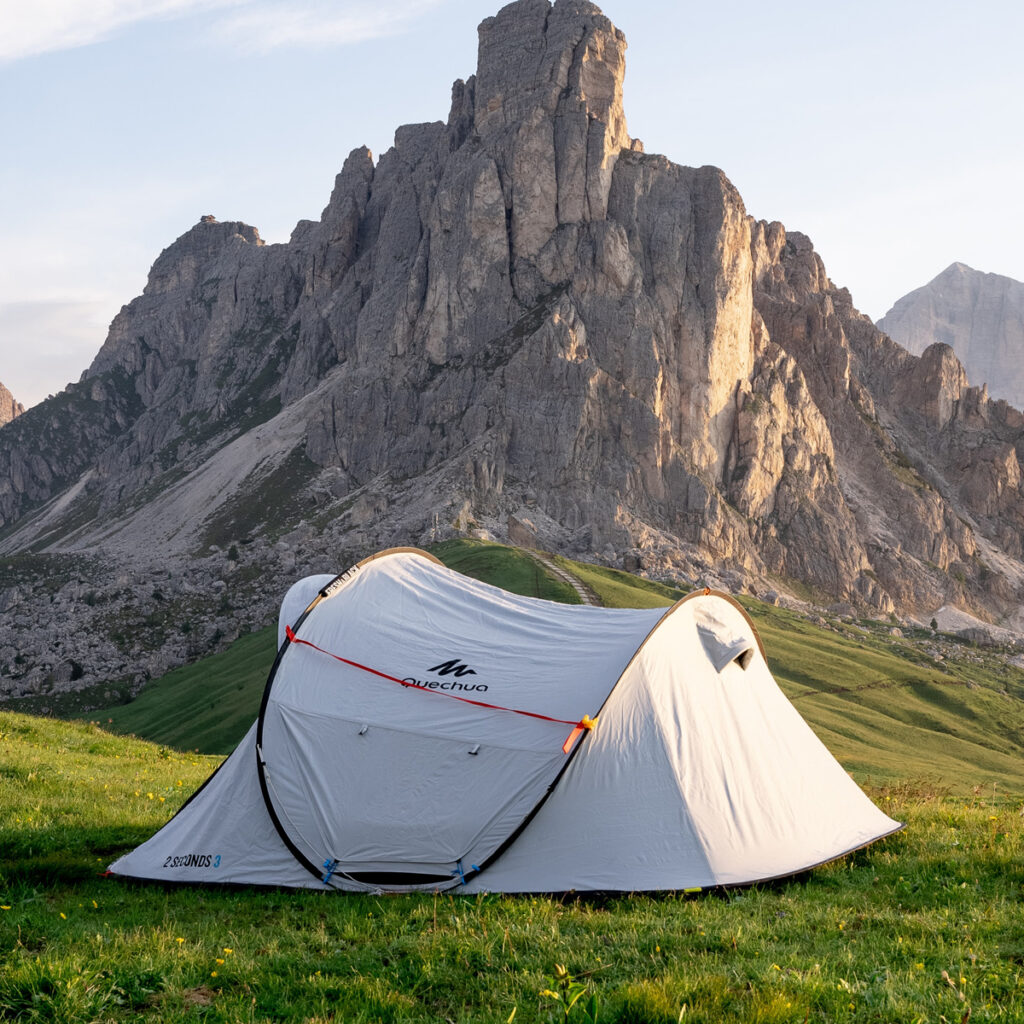 If your children are under 12, having them sleep in their tent may not be good since they might get curious during the nighttime and wander off. For a child to have their tent, they must understand the dangers of the outdoors. It's safer to opt for a family tent to sleep together.
2. Tent Interior
Don't forget to bring your children's favorite blankets to make your tent's footprint cozier. Our favorite is the KAMUI blanket, perfect for family camping outdoors or in the park.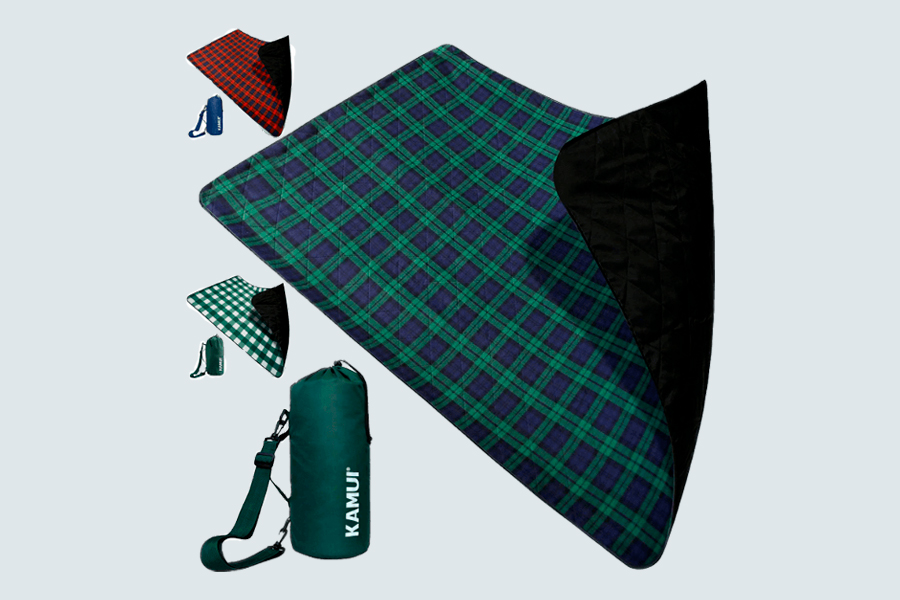 Here are some of the specifications and reasons why we recommend this blanket to any camper and outdoor family; we love it because it's:
Waterproof
Easy cleaning
Durable
Transportable with bag
3. Sleeping Gear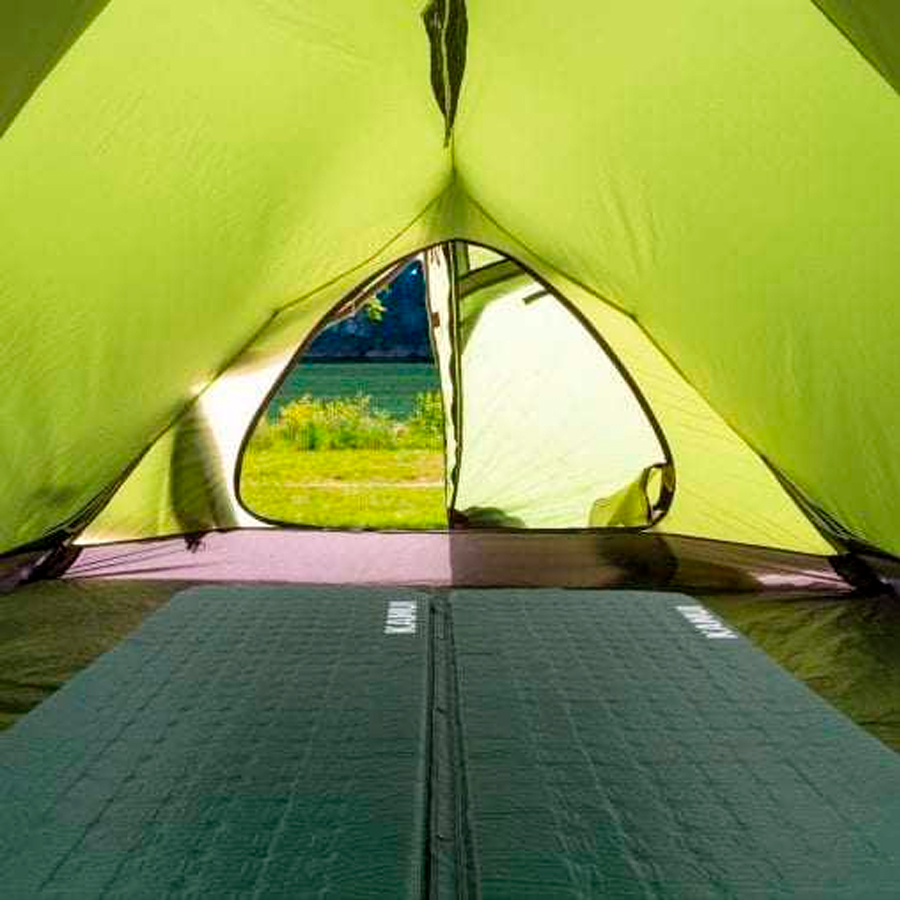 Considering purchasing a family-style sleeping pad that's amazing for three seasons? Here's our pick, the KAMUI sleeping pad! It's durable and perfect for a family since it's connectable and a simple to use sleeping pad for car camping. Think of your sleeping style – do you sleep on your side or stomach? There are different sizes of children and adult bags as well.
4. Chairs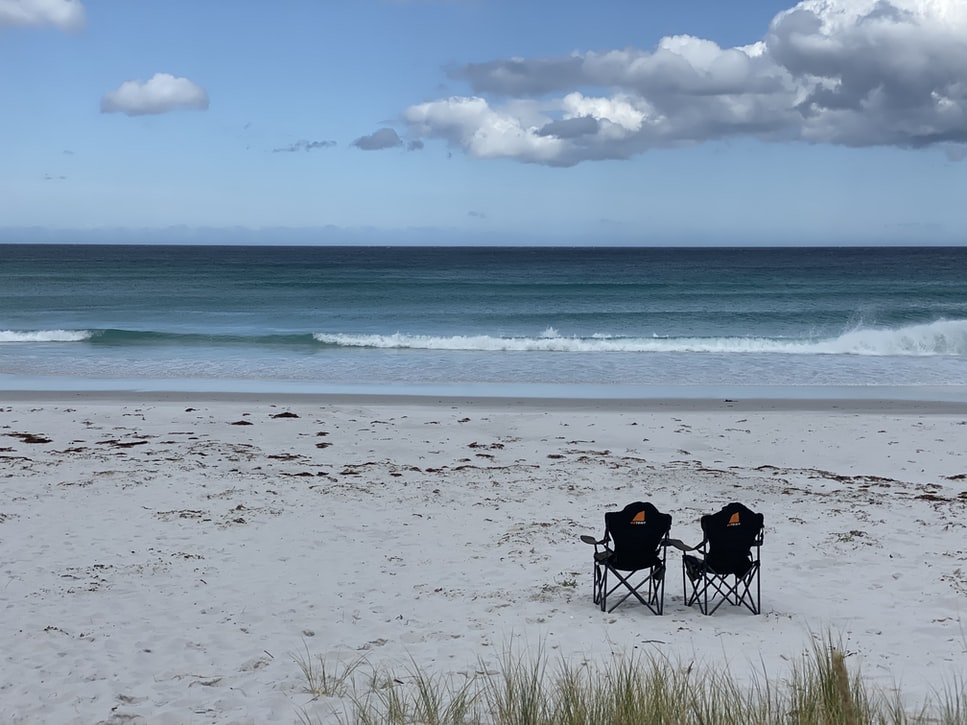 Chairs are also essential when you and your loved ones gather around the campfire or have some off time during the day. Sitting on the ground is uncomfortable and can get wet when the weather is off, and sometimes you may have trouble finding logs to sit on, so having extra chairs is always a brilliant choice so that you can be more comfortable.
If you're looking for a lightweight, comfortable, and easy-to-use camping chair, we've got the one for you – The KAMUI camping chair! Here's what sets it apart from others on the market: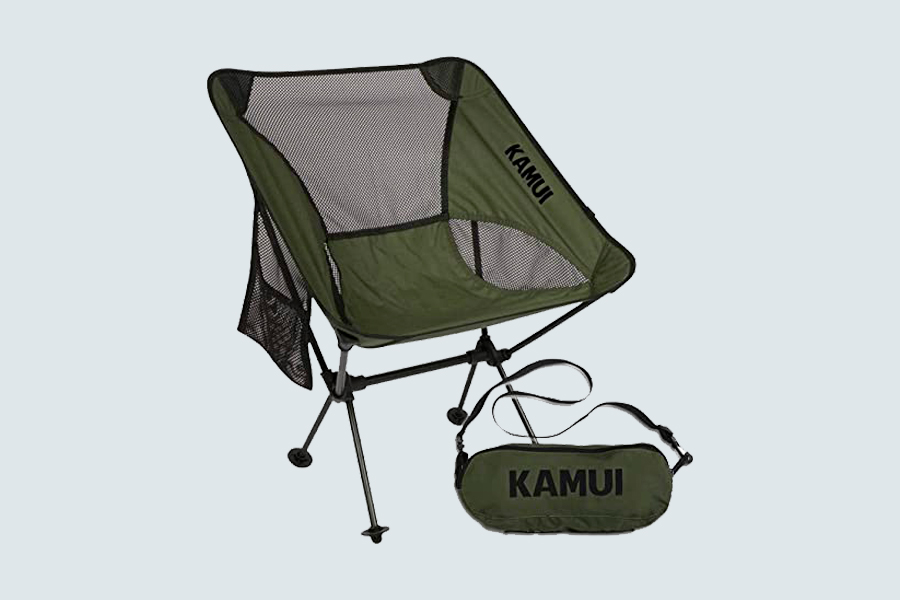 Side pockets
Durable
Easy setup
Easy foldable
5. Tasty Food
Another essential factor that should be on your family camping checklist is food supplies. Going camping is to be one with nature and have fun, not starve.
Search the web for easy camping meals for families to find recipes that are nutritional, easy to make, and that your children will love. Always make sure s'mores are on the list!
Family camping vacation gear list
That sums it up, so here is our short but comprehensive guide to all of the things you need to prepare before setting out on your family camping trip:
Tent
Sleeping bag
First aid, toiletries, and health
Fitting clothes for the weather
Food and water supplies
Itinerary
Tarp, hammock, or camp rug
Firestarters like matches or lighter
Camp grill
Charcoal
Tables
Extra gear for activities (if you're beach camping, bring your shorts and towel)
Family activities gear (If you love fishing, bring your gear too)
Other camping gear like lights, camping cutlery, or stove
Tools like a multi-tool hammer and ax
Games
Dog gear
Personal items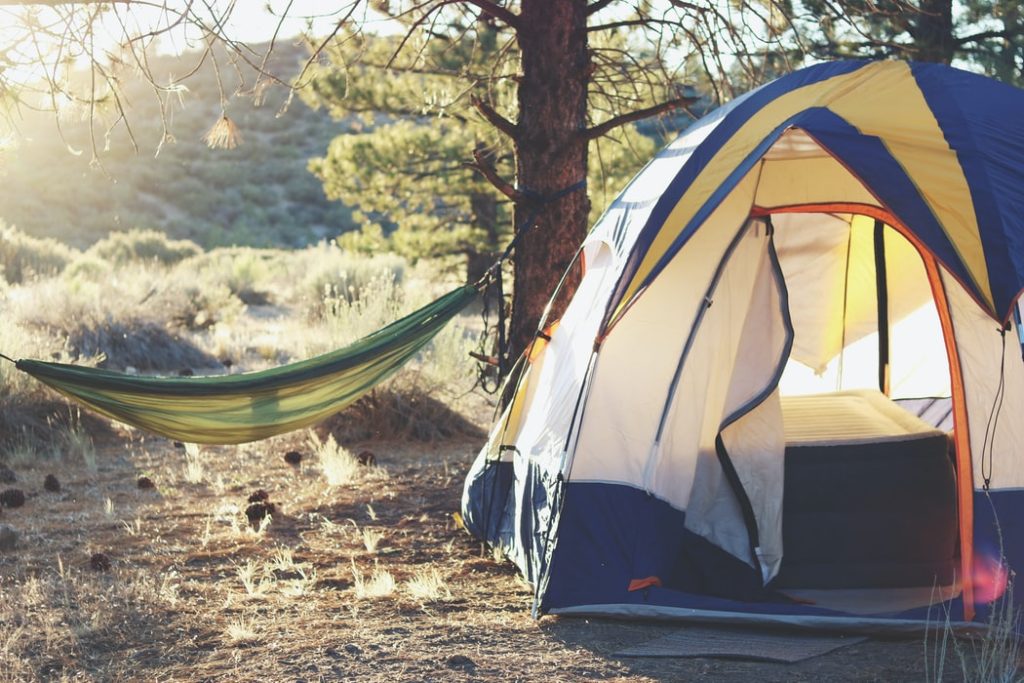 Tips On How To Plan a Family Camping Vacation
If it's your first time on a family road trip, consider some of our tips on making your planning and trip easier.
Here are our recommendations:
Plan in advance – If you've got a tight schedule, plan early and book a few months before the trip.
Include everyone in planning – Make sure the kids have their wishes granted too.
Make an itinerary – And don't stick too hard to it. Add some backup ideas, and don't forget to include time to relax!
Try something new – You've never tried rock climbing? Get a guide and try out what the hype is about.
Make memories – These moments are precious to both your children and yourself. Bring your camera or phone with a portable battery charger.
Knowing to Start a Fire
One of the most important things to do when camping is to know how to start a fire. This will keep you insulated and warm, and will allow you to make all the delicious camping meals. Having a campfire sets the mood and tops off the spring camping experience.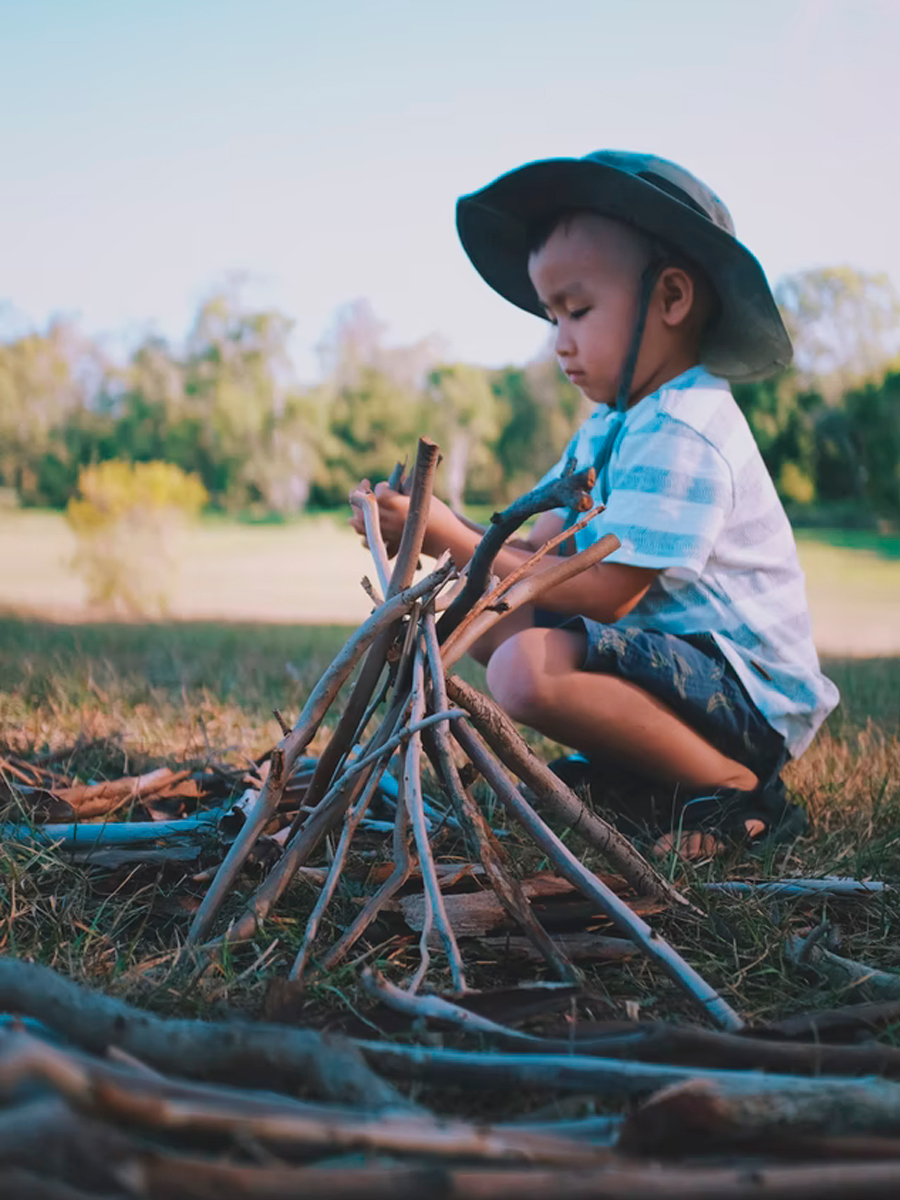 FAQ
What is the best activity to do while camping?
The best activity for family camping trips depends on your family's interests and the age of your child or children. Consider board games or card games for some downtime. But if you love an active vacation, consider sports like mountain biking, backpacking, or horseback riding.
How do I camp with a large family?
Most campers agree: The more, the merrier, so a big family shouldn't pose a threat to your family adventure. Ensure everything is planned and prepared before leaving for your family vacation.
What do I need for family camping?
Except for the essentials like camping gear, first aid, food/water, and activity gear, ensure you have your itinerary and every family member ready for a great time together.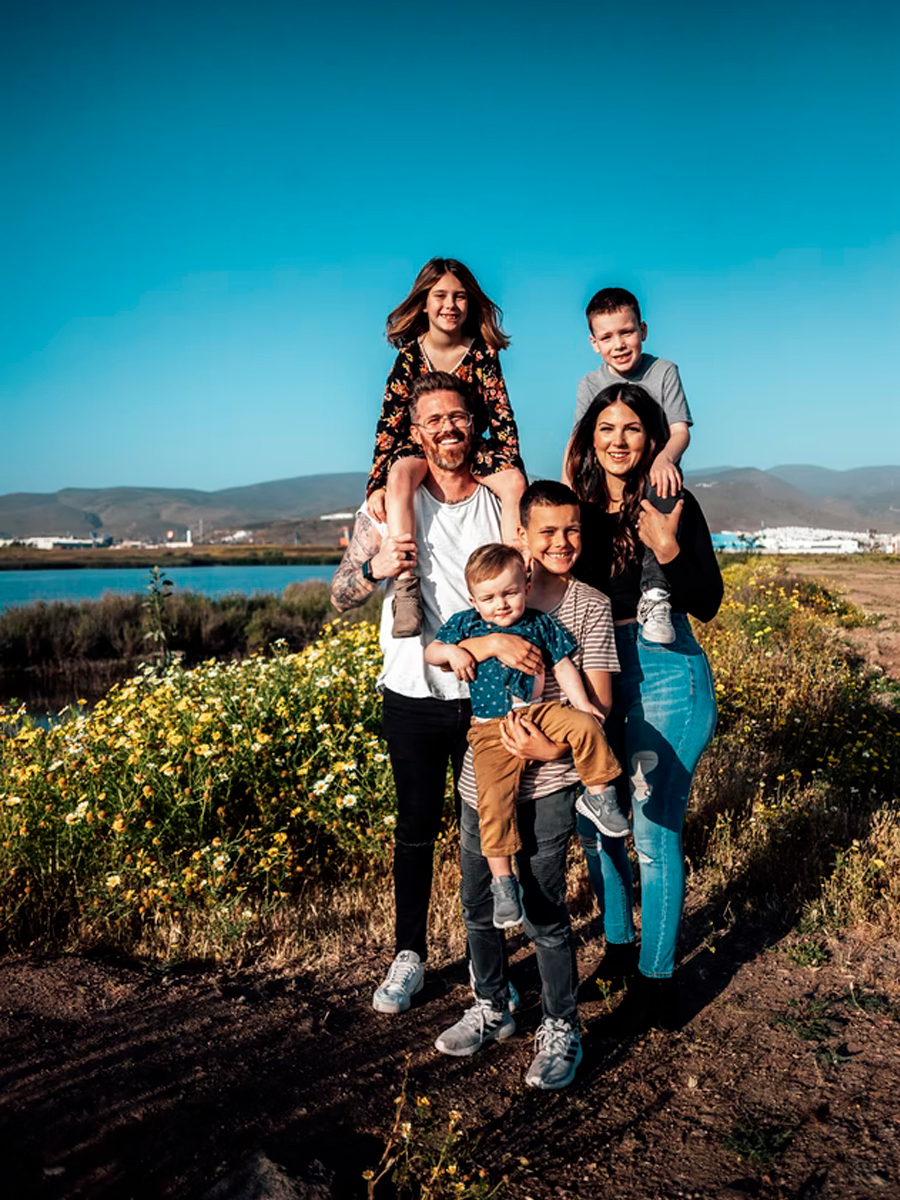 Conclusion
As you can see, family camping is a great way to bond with your loved ones. It can teach your kids many valuable lessons that can't be taught and fully appreciated elsewhere. As long as you have everything you need, you will have one of the most memorable experiences of your life.
We hope we helped you consider some of the best ideas for a family camping vacation and you've finally chosen your perfect place to visit.
Resources: