The Benefits Of Meditation In Nature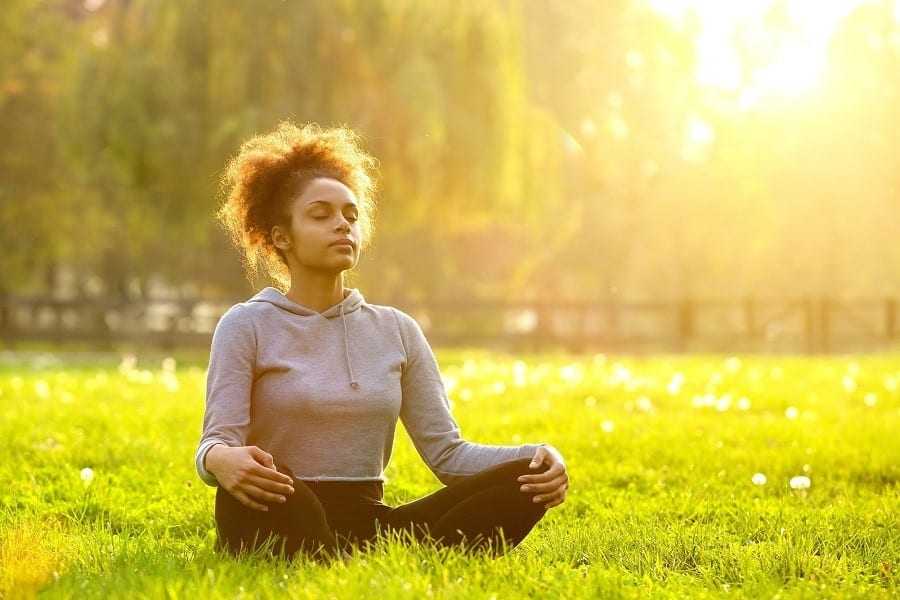 When we think of camping, we usually conjure up thoughts of roughing it in the woods and going on long, challenging hikes. For some campers though, they prefer a more relaxing interest when they're out in nature and it's a trend that seems to be catching on.
Camping and meditating are two things that don't really sound as if they go together, but for many people, mixing these two therapeutic hobbies together has done them the world of good. Meditating in nature makes this powerful act even more relaxing and brings you closer to the earth, so why aren't more people attempting it?
If you've never tried meditation before or are someone who's deeply into it, camping can offer the perfect setting for your next session. We're here to look at the benefits of meditation in nature and why it can be even better for you than doing it indoors.
Why Meditate In Nature?
There has to be a good reason why there are so many successful and popular meditation retreats around, offering a chance to get into nature and combine two of your favorite things. However, you don't have to spend a fortune just to enjoy the benefits, and it's something that anyone can practice the next time they're lucky enough to be in the great outdoors.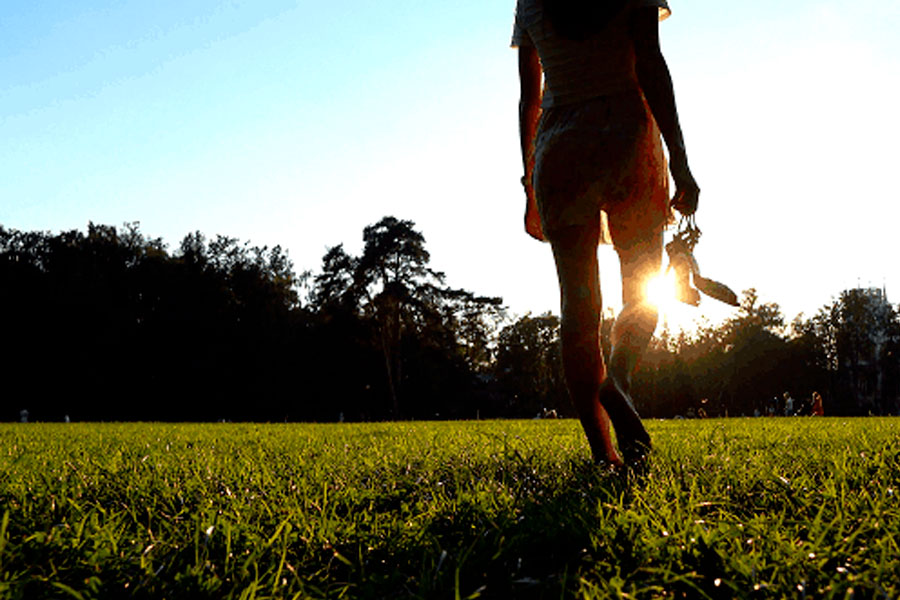 According to research, the simple act of walking barefoot in the grass can reduce anxiety significantly, so imagine trading up your usual indoor meditation space for one that's right in the middle of nature. You're bound to feel the effects even more and it can give you a greater appreciation for yourself, the environment, and your role in nature.
When we meditate in nature, we're taking away all of the usual distractions that occupy our space at home or the office, or wherever it is we usually meditate. There's no traffic, technology is kept at bay, the air is clear, and we're far away from many chattering voices or interferences. Therefore, it makes perfect sense to meditate in nature and will feel more natural than any practice you've done before.
Camping And Meditation
Camping makes the perfect setting to try out some meditation, and the good thing about this practice is that you don't need any skills or practice to try it out. Another bonus is that your campsite or anywhere out in nature is the perfect place to meditate, so find someone quiet and away from others that you can enjoy your own space and clear your mind.
Sit comfortably or lie down on a mat or other soft surface and ensure you're comfortable
Close your eyes and start to pay attention to your breath, making no real effort to control it
Pay close attention to your entire body, working from the head down to the toes, and observe and feel how it moves with the breath
Spend at least five minutes doing this, being mindful not to try and control the breath
The Benefits Of Meditation In Nature
If you're someone who meditates regularly already, you'll know just how many benefits it has given you. However, there are some truly special advantages to meditating in nature, and they're all easily accessible to you the next time you get into nature.
Reduces Stress
Camping can sometimes be a stressful time for some, whether it's children or adults. Spending some time each day meditating is the perfect way to unwind stress. Numerous studies have shown that meditation reduces stress so it's a great idea for those hectic camping trips with your kids that have been anything but peaceful.
Improves Gratitude
Spending some time with your own thoughts can help you appreciate everything that you have, and all that you're grateful for. This quiet time of reflection often brings up many feelings of gratitude for people, especially when we're doing it out in nature.
Controls Anxiety
Anxiety is a source of trouble for many adults and some children, and you may find it flare up during a camping trip. Meditation can help to control those anxious thoughts and radical thinking that are common with the conditions. Studies have proven meditation can reduce anxiety symptoms like panic attacks or obsessive thinking.
Creates A Bonding Experience
By getting the entire family involved in meditation each day while you're camping, you'll be creating a genuine bonding experience. Small kids and older adults can all benefit from meditation and it's a great thing for the family to do together.
Appreciation For Nature
Meditation is all about living in the moment and being mindful of what's happening right now. There's nothing more beautiful than meditating in nature and learning a whole new level of appreciation for the environment and our natural surroundings.
Boosts Mood
Spending even just five minutes a day meditating can improve your mood as it gives you time to reflect on everything and stop your mind from racing with negative thoughts. When done first thing in the morning, it can set you up for a great day in the outdoors.
Joining Two Therapeutic Hobbies Together
There are some people who love meditation who have never thought of doing it while they go camping and others who love to camp but might not have considered how beneficial meditation could be. By joining these two amazing hobbies together, you'll open up a whole new world of possibilities and advantages, and it will likely become an important part of your routine.
Meditation has the amazing ability to be achievable by all skill levels and it can be done wherever you wish to practice. However, there's something truly amazing about practicing meditation when you're out in nature, and it's a feeling that you won't be able to describe until you've tried it for yourself.
Resources: