What Is Work Camping: A Complete Guide To A New Kind Of Work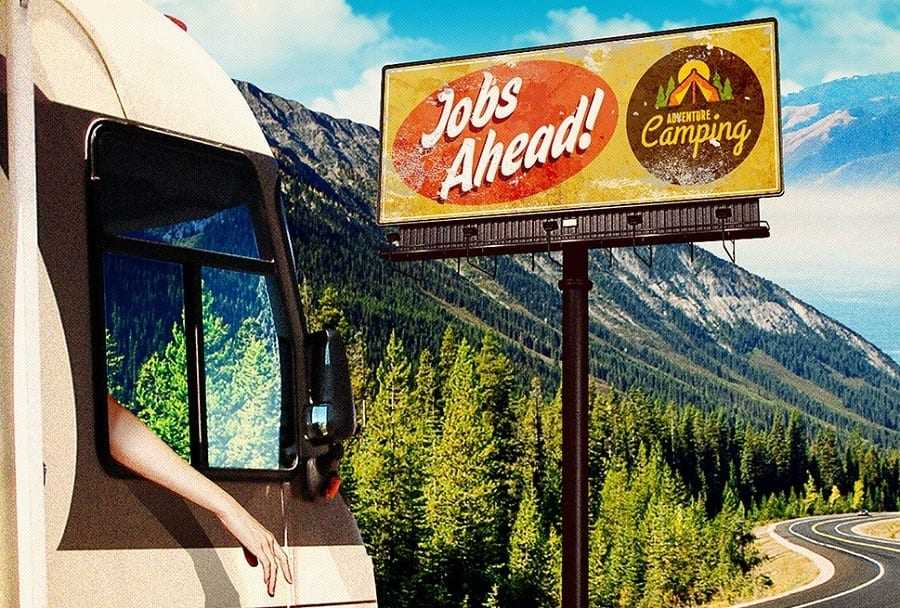 If you want to go camping, then you'll often have to be prepared to pay for the upkeep of the campsite that you're going to, and there's nothing wrong with that. Unfortunately, these fees can get excessive at times, and many of us can't afford to spend 20 dollars a day just to go camping.
You have a few options if you don't want to spend that much money on going camping, from finding free campsites all the way work camping jobs. Over the course of this article, we're going to be talking about the latter, as many people don't know much about work camping and some may not even know it's a thing.
We'll be talking about the things that you should know about work camping, starting off with what it is in the first place. You'll also be able to learn some of the jobs that are common for work campers to perform. Finally, we'll also look at some of the benefits and reasons why people enjoy work camping.
What Is Work Camping?
Work camping (also known as workcamping) is exactly what you would expect from the name. This is a form of camping in which you take on a full-time or part-time job in exchange for a campground, amenities, and payment, though the exact compensation will vary from job to job.
When you go work camping, you can either end up sleeping in a tent that you bring along, or there may already be shelter arranged. Work camping doesn't have to be in the form of traditional tent camping, as there may be cabins set up already and there may even be sewage and other luxuries.
In the end, the kind of work camping you will be doing depends on the employer, whether or not you're getting paid, and a wide range of other factors. Make sure that you know everything about the job that you'll be accepting to ensure that you don't end up disappointed in your choice.
Work Camper Jobs
So you've decided that work camping sounds like fun, but you're going to need a little bit more info before you commit to it. Of course, one of the most important things to figure out is which jobs you can do while work camping, as they tend to be quite specific. Let's take a look.
Campground Worker
One of the most common work camping jobs is as a worker at a camp, ensuring that things remain maintained and cleaning up around the place. Most of the time, work campers doing this job do so for free access to the campsite without additional compensation, which means that the government has to run them due to labor laws.
Of course, you can also participate in work camping at a private campsite, but the employer will have to pay at least minimum wage. In the end, this is the kind of work camping that most people want to do, so the field is quite competitive, making it a bit harder to find these jobs.
RV Parks
RV work camping jobs are often centered around RV parks, which need to be run smoothly to ensure that visitors have a fun time. Ensuring that the parking spots are clean before the arrival of new visitors is one of the more crucial parts of this job, but you'll also have to go around and deal with maintenance.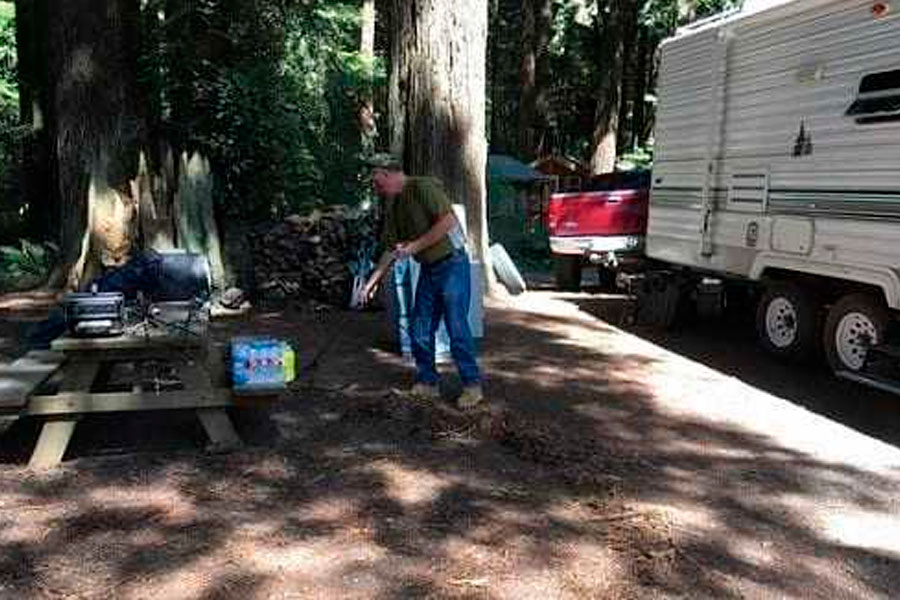 For example, the plumbing in RV parks has to be managed carefully to ensure that it doesn't end up degrading over time, as that will require expensive repairs later on. Depending on where the RV park is, there may or may not be a building where you can sleep while you are not working.
Amusement Parks
When it comes to amusement parks that are far out of the way, then work campers are often used to perform maintenance and keep things running as smoothly as possible. For example, work campers can make sure that everything is painted, clear any leaves off the property, and much more.
Some amusement parks will have dedicated facilities where the work campers can stay while others may be a little more sparse, necessitating your own shelter. County fairs are also known for their work camping opportunities, especially when they're set up in rural areas.
Benefits Of Work Camping
Now that we've covered the basics and taken a look at the various jobs you can perform as a work camper; we'll be taking a look at the reasons why so many people love work camping. Of course, this list will not be comprehensive by any means because everyone has their own reasons for loving the hobby.
Low Cost
The main reason why so many people decide to go work camping is that it allows you to camp for free, or even get paid for it. Some people would be camping regardless, and spending a bunch of money every day on your campground fees is not something that will make the experience pleasant.
Some of the best campsites in America will hire work campers to keep the area maintained, but as we mentioned earlier, many people are looking for jobs like these. You'll have to pounce on the opportunity as soon as it presents itself if you want to be able to camp for free.
The Experience
If you're looking to build up your work history, work camping is an excellent option because it's so similar to volunteering. Other than that, the experience itself is fun, and you get to meet a lot of new people. Some work camping positions are meant for couples, so you can even choose to work with your partner.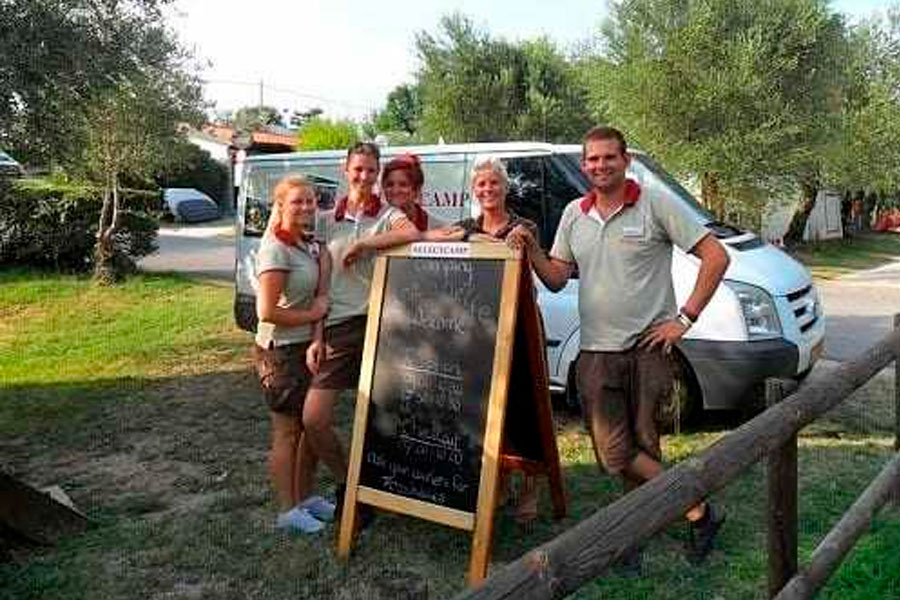 Conclusion
Work camping is a growing field of employment in the US, and we hope that this guide has given you the information that you were looking for. If you have any comments or work camping experiences to recount, feel free to let us know down below.
Resources: