Guide To Camping On The Beach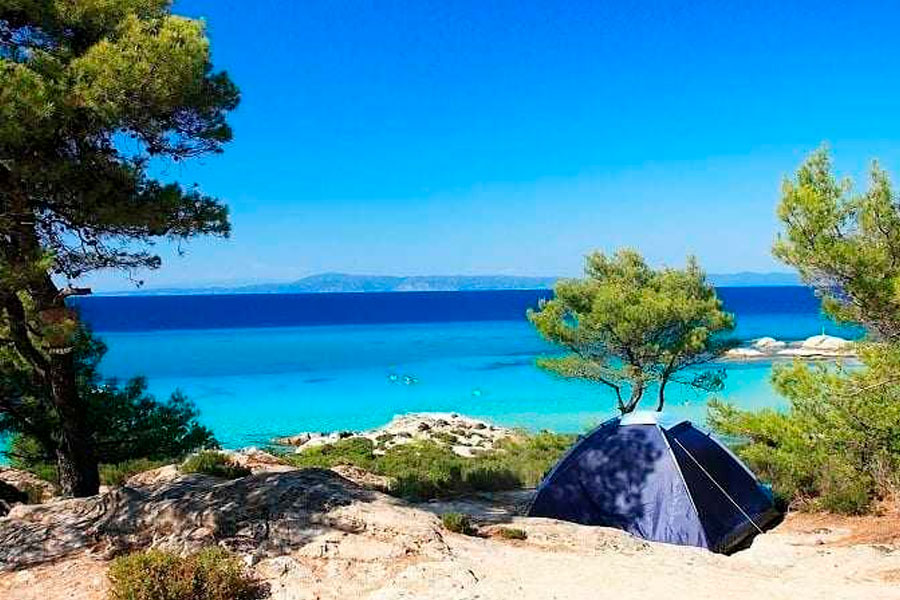 There's nothing quite like waking up to the sound of crashing waves and the serenity that only the ocean can bring, and that's why so many campers like to set up their tents at the beach. If you've never tried beach camping before it's certainly an experience that you won't forget, but just like any style of camping, there's a lot you need to know first.
Camping on the beach is all a matter of choosing the right location, having the right supplies, and being prepared for how different the experience is compared to camping in the woods. However, there are plenty of benefits to be had from this unique style of camping, so it's something that every outdoor enthusiast should try at least once.
Can You Camp On The Beach?
Camping on the beach is just like camping anywhere in the outdoors, each area has its own rules and regulations in place about what's allowed. There are some beaches that only allow RVs, others that have specific times of the year where camping is allowed, and those that welcome it completely.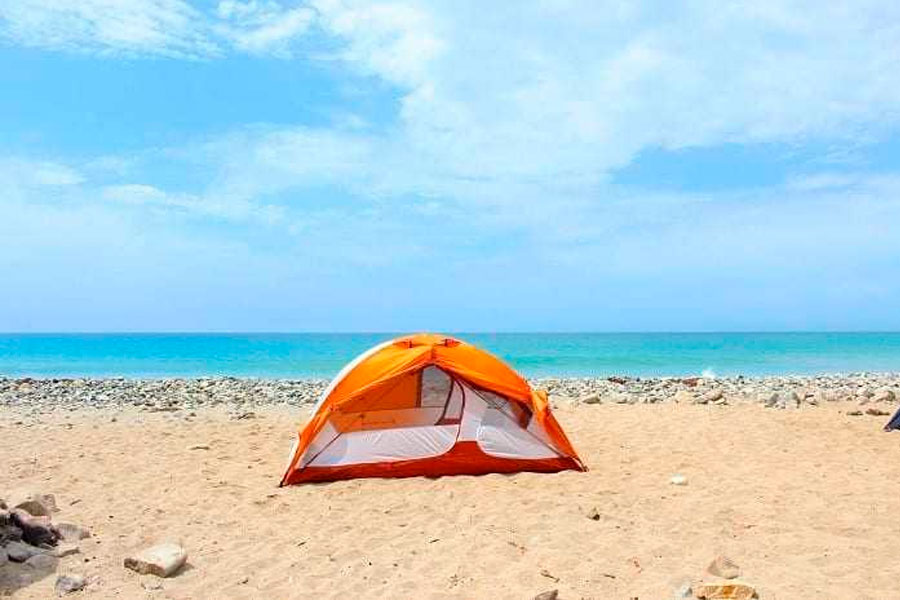 Before heading off anywhere and camping on the beach without doing your research, try searching for the areas around you that have legal camping and find an area that's close to amenities. Beach camping can be a different experience for those who have never tried it before and so you need to be completely prepared if you're heading off for a few days.
The Pros And Cons Of Beach Camping
There are many reasons why people choose to change up the scenery and head out to camp on the beach rather than the woods, and just as many reasons why it might not be everyone's cup of tea. We've weighed up the pros and cons so you can see if this type of camping trip is really for you.
The Pros
You'll see a whole new range of wildlife depending on where you go, including fish, dolphins, whales, seabirds, crabs, and other amazing beings.
Nothing tops the serenity of ocean sounds as you sleep and watching the sun go down and come up over the horizon.
There are so many activities at the beach for the family including volleyball, sandcastle building, swimming, kayaking, and more.
The Cons
Sand can be a particular annoyance for people and it can easily get tracked into your tent and caught in your sleeping bag, so you have to be extra vigilant.
Weather at the beach can be nice, but it's also exceptionally windy so you need to be prepared when you pack your camping gear.
What to bring – camping on the beach is quite different to the woods so you may spend more to get the right gear.
The Beach Camping Tips You Need To Know
If you're planning to get seaside then there are some beach camping tips and tricks you can take with you, all thanks to those who have been before and survived. Here are some things that can make your trip all the more enjoyable.
Be comfortable – Although the sand is pretty cushy, you'll want a quality camping chair that can keep you stable on the ground. These are ideal for relaxing and can be easily folded up and moved depending on the activity you're enjoying at the beach.
Prepare for insects – The beach is home to a whole new plethora of insects that can be painful and irritating, so pack your bug spray and mosquito nets to be prepared.
Keep sand away – The easiest way to keep the sand from getting in your tent and sleeping bag is to pack a dustpan and brush. Leave it at your tent and give your feet a good dusting before stepping inside. Otherwise, a bucket full of water can be helpful to dip your feet into before entering the tent, provided you dry them off.
Research the area – Some campsites at the beach are packed with amenities; others require you to bring it all. Do your research and learn about weather conditions and what the tide might be doing, as these can all impact your trip.
Avoid the wind – One thing that people forget when camping on the beach is how windy it can be, so pack extra shelter against the blowing winds.
Bring fishing gear – Although you shouldn't rely on eating what you catch, if the laws permit in the area then you should have some fishing gear handy for fun and games. It'll be an added bonus if you catch something tasty to cook on the fire that night.
Beach Camping For Everyone
Beach camping can be enjoyed by all people, but there are some who will especially enjoy having the ocean by their side. If you're a surfer you'll have constant access to waves, fishermen will not have to travel far in order to enjoy their favorite hobby, and those who like enjoy water sports like stand up paddle boarding or kayaking will love being right beside the beach.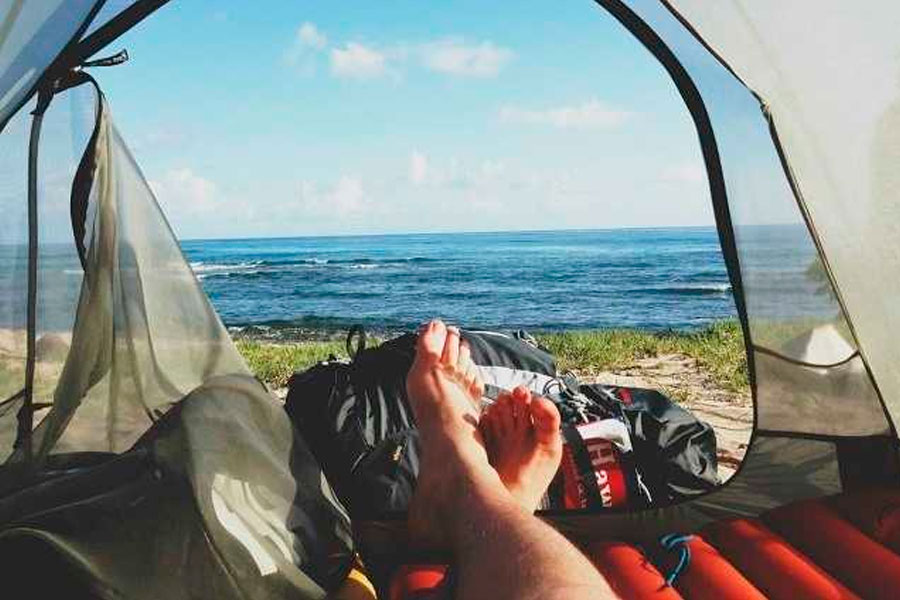 Although there are some groups who could certainly benefit from having the ocean at their campsite, there's no limit to who can enjoy the splendor that is beach camping. This type of camping experience gives you a whole new perspective on getting outdoors and lets you witness a different type of nature than you might be used to.
Just as you'd do with any type of responsible camping, be prepared for what you're heading into. Check weather conditions, water conditions, laws and regulations of the area, and pack for whatever might happen. The beach is an especially sensitive part of our landscape so extra care should be taken not to leave any trace behind so that people can enjoy our oceans for years to come.
Resources: