32 Easy Prep Camping Meals That Make Camping More Fun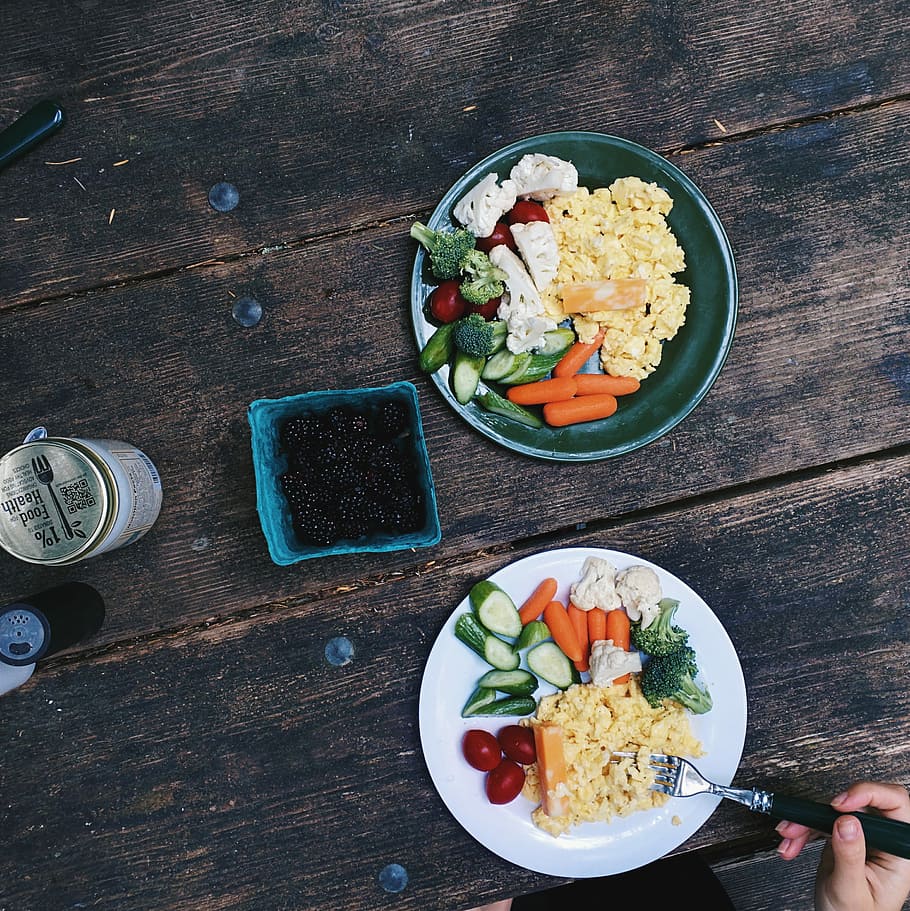 Camping is a cherished tradition for many, offering an escape from the daily grind and a chance to reconnect with nature. Yet, the thought of meal planning and preparation can be daunting for both novice and seasoned campers alike. With the right recipes in hand, however, this task can be not only manageable but downright delightful. In this article, we present over 30 easy-prep camping meals that promise to simplify your camping culinary experience, letting you spend more time enjoying the great outdoors and less time fussing over the campfire.
10 easy prep camping meals to make at home
Chicken Foil Packets: Juicy chicken breasts seasoned with herbs and spices, paired with colorful veggies, wrapped in foil, and cooked over the campfire for a mess-free, tasty meal.
Pre-made Breakfast Burritos: Fill tortillas with scrambled eggs, sautéed veggies, cheese, and pre-cooked bacon or sausage; freeze ahead, then simply warm on a camp stove or over the fire.
Chili Campfire Nachos: Layer tortilla chips, canned chili, and shredded cheese in a cast-iron skillet, heat until bubbly, and finish with a sprinkle of fresh jalapeños and a dollop of sour cream.
Peanut Butter & Banana Sandwiches: Classic peanut butter spread on whole grain bread with slices of banana, offering a quick, no-cook energy boost for your hikes.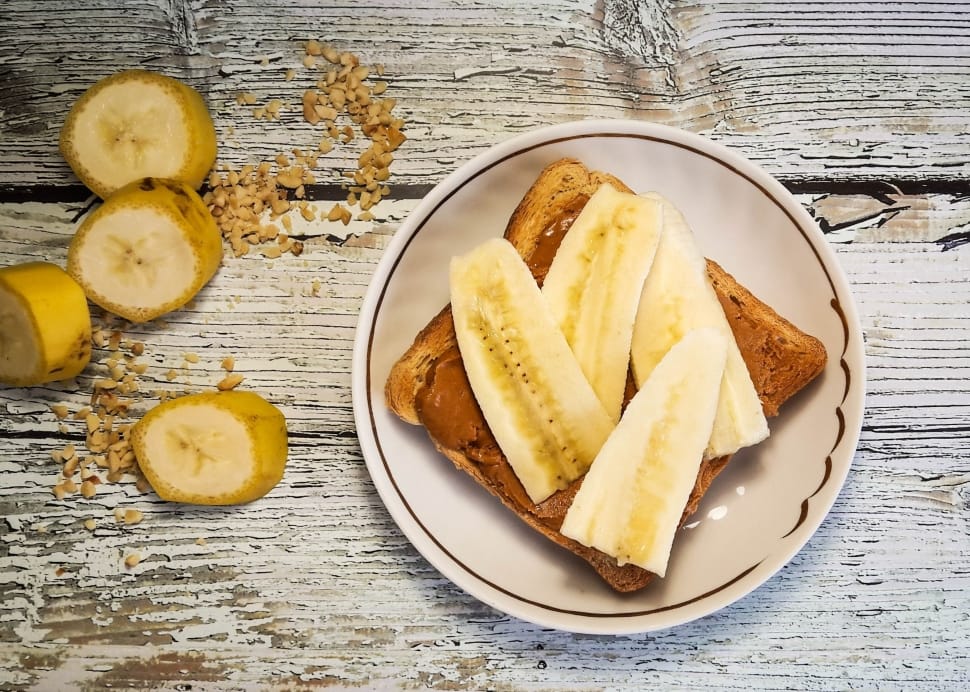 Pre-packed Mason Jar Salads: Layer fresh veggies, protein, grains, and dressing in a jar, keeping ingredients fresh and crisp, and shake up when you're ready to eat.
Instant Oatmeal Cups: Mix rolled oats, dried fruits, nuts, and spices in a sealable container, then just add hot water for a quick, hearty breakfast.
Tuna Salad Wraps: Use canned tuna, mixed with mayo and diced veggies, wrapped in a tortilla or large lettuce leaf for a light and refreshing no-cook meal.
BBQ Skewers: Pre-marinate chunks of meat, veggies, and tofu at home, skewer them, and grill over the campfire for a mouthwatering, smoky flavor.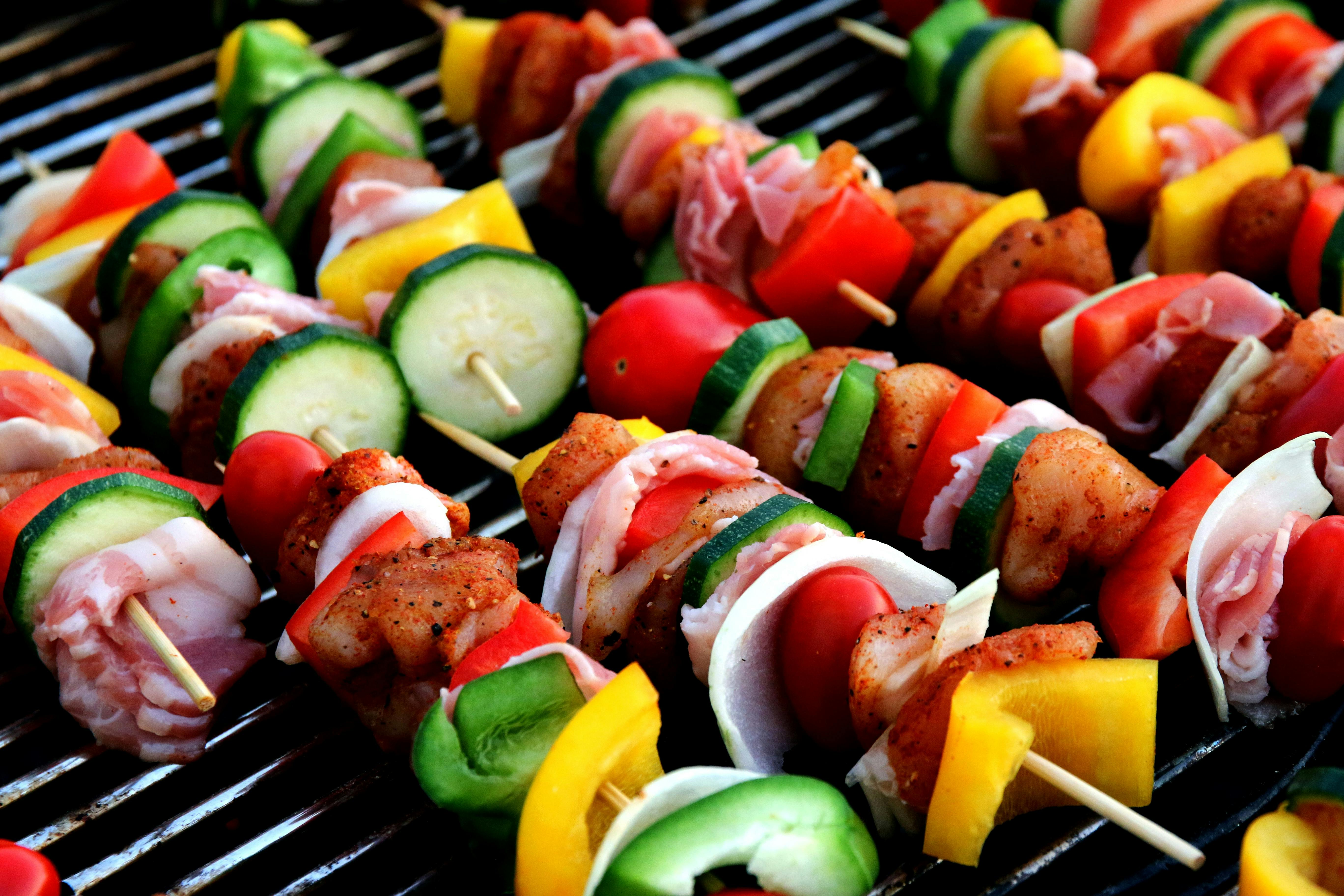 Campfire Pizza Log: Roll out pizza dough, spread sauce, cheese, and your favorite toppings, roll it up, wrap in foil, and cook by the campfire for a twist on the classic.
Stuffed Bell Peppers: Fill bell peppers with a mixture of pre-cooked rice, beans, and seasoning, wrap in foil, and cook over the campfire or camp stove until tender and heated through.
11 easy meals to prep for camping
Pasta Salad Jars: Combine cooked pasta, cherry tomatoes, olives, feta cheese, and Italian dressing in a jar for a refreshing and portable meal that requires no reheating – simply shake and enjoy.
Campfire Quesadillas: Layer pre-cooked chicken, cheese, and your choice of veggies between two tortillas, then cook them on a grill or over the fire until they're crispy and the cheese has melted.
Overnight Chia Pudding: In a jar, mix chia seeds with almond milk, a touch of honey, and your favorite fruits; let it sit overnight, and you'll have a delicious and nutritious breakfast ready by morning.
Sweet Potato Hash: Dice sweet potatoes, bell peppers, and onions at home, then sauté in a skillet over the campfire, finishing with pre-cooked sausage or bacon for a hearty breakfast or dinner.
Trail Mix Energy Balls: Combine rolled oats, nut butter, honey, dried fruits, and chocolate chips; shape into balls, and refrigerate; these no-cook energy bites are perfect for snacking while hiking.
Veggie and Hummus Wrap: Spread hummus on a tortilla, add crunchy raw veggies like bell peppers, carrots, and cucumbers, then roll up for a healthy, no-cook meal.
Campfire Corn on the Cob: Pre-soak corn in their husks, then place them directly over the campfire coals, turning occasionally, for a smoky, delicious side dish.
Ham and Cheese Stuffed Croissants: Fill croissants with slices of ham and cheese, wrap in foil, and warm over the campfire for a simple and satisfying sandwich.
Canned Soup Over Rice: Heat your favorite canned soup and serve over pre-cooked rice packets for a quick, warm meal that feels homemade.
Pre-made Veggie Omelette in a Bag: Whisk eggs with diced veggies and pour into resealable plastic bags; boil in water over the campfire until set for a fuss-free omelette.
KAMUI Freeze-Dried Dehydrated Japanese Gomoku Mixed Rice: This mixed rice is a mouthwatering delight that's ready in 15 minutes, made by just adding hot water to the pouch. It's a perfect way to elevate your camping and backpacking experience!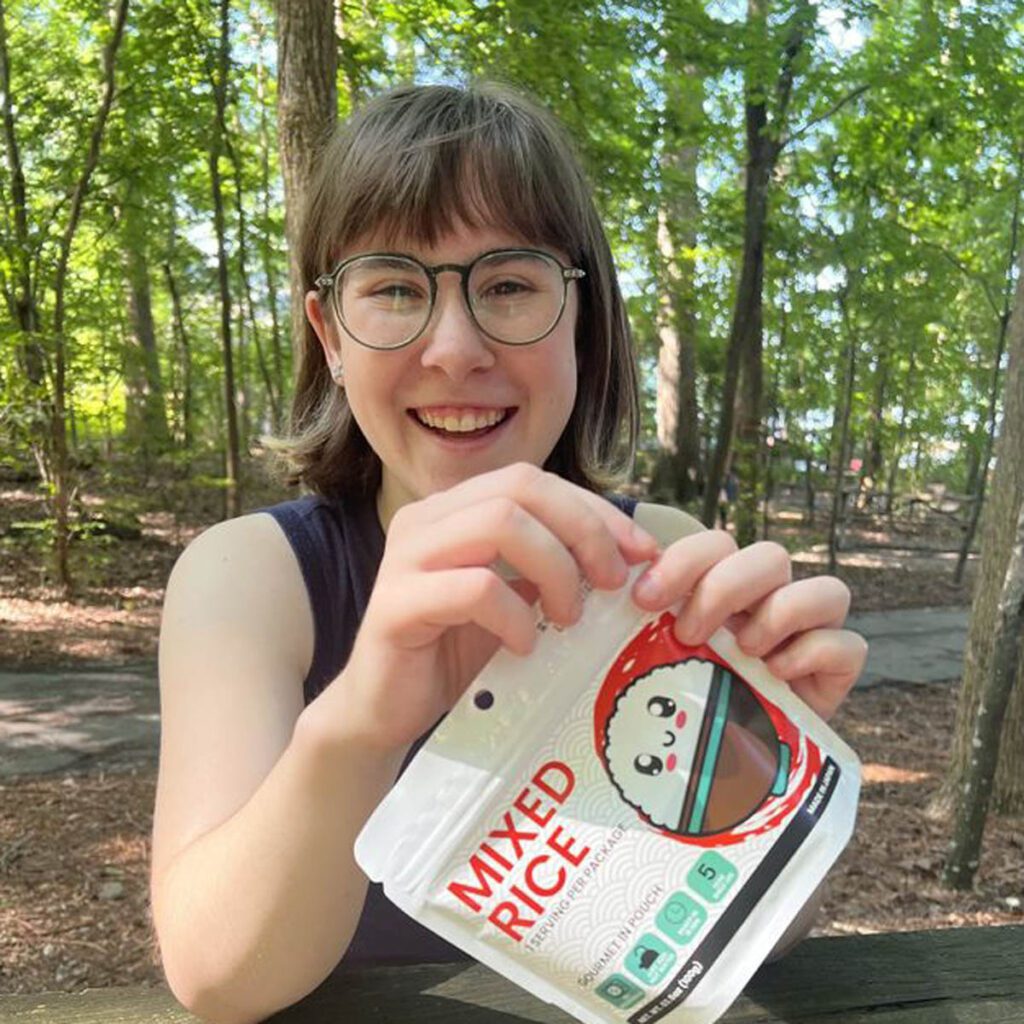 11 easy prep camping dinners
Bean & Cheese Campfire Tacos: Use canned refried beans, shredded cheese, and pre-chopped lettuce and tomato to assemble quick tacos, heating the tortillas directly over the campfire for a warm, comforting dinner.
Lentil and Veggie Stew: Combine canned lentils, diced veggies, and broth in a pot, seasoning to taste; simmer over the campfire until heated through for a hearty, nutritious meal.
Campfire Grilled Cheese: Sandwich slices of your favorite cheese between bread, butter the outsides, and grill over the campfire until crispy and golden, serving with pre-packaged soup for added warmth.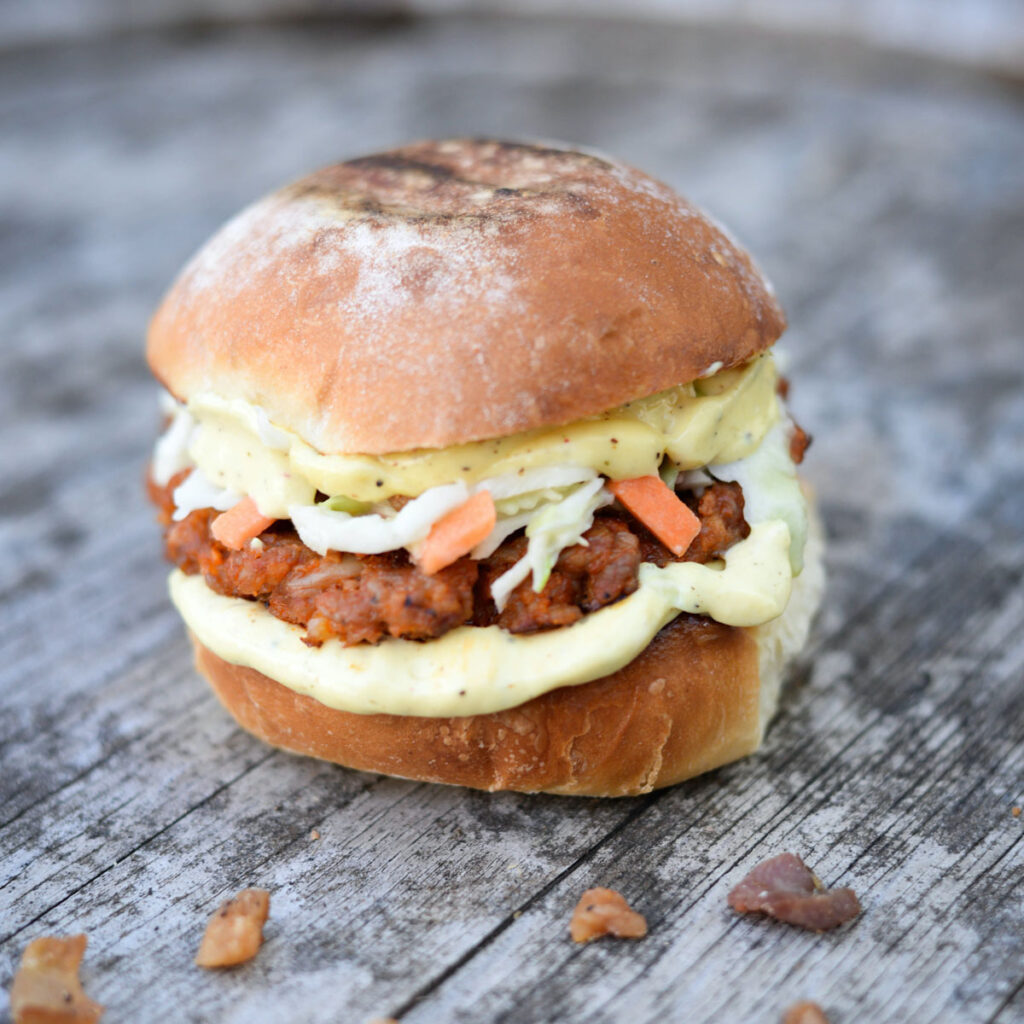 Meatball Sub Foil Packs: Place pre-made meatballs, a spoonful of marinara sauce, and a sprinkle of cheese on a sub roll, wrap in foil, and heat over the campfire for a delicious and filling sandwich.
Asian Noodle Salad: Mix pre-cooked noodles with bagged coleslaw mix, sliced almonds, and a sesame dressing for a cold, crunchy, and refreshing dinner without the need for reheating.
Campfire Pot Roast Packets: Layer thin slices of beef, carrots, potatoes, and seasoning in foil packets, sealing tightly and cooking over the campfire for a classic, comforting dinner.
Chickpea Salad Pitas: Mash canned chickpeas with mayo, lemon juice, and herbs, then stuff into pita pockets with lettuce for a protein-packed, no-cook meal.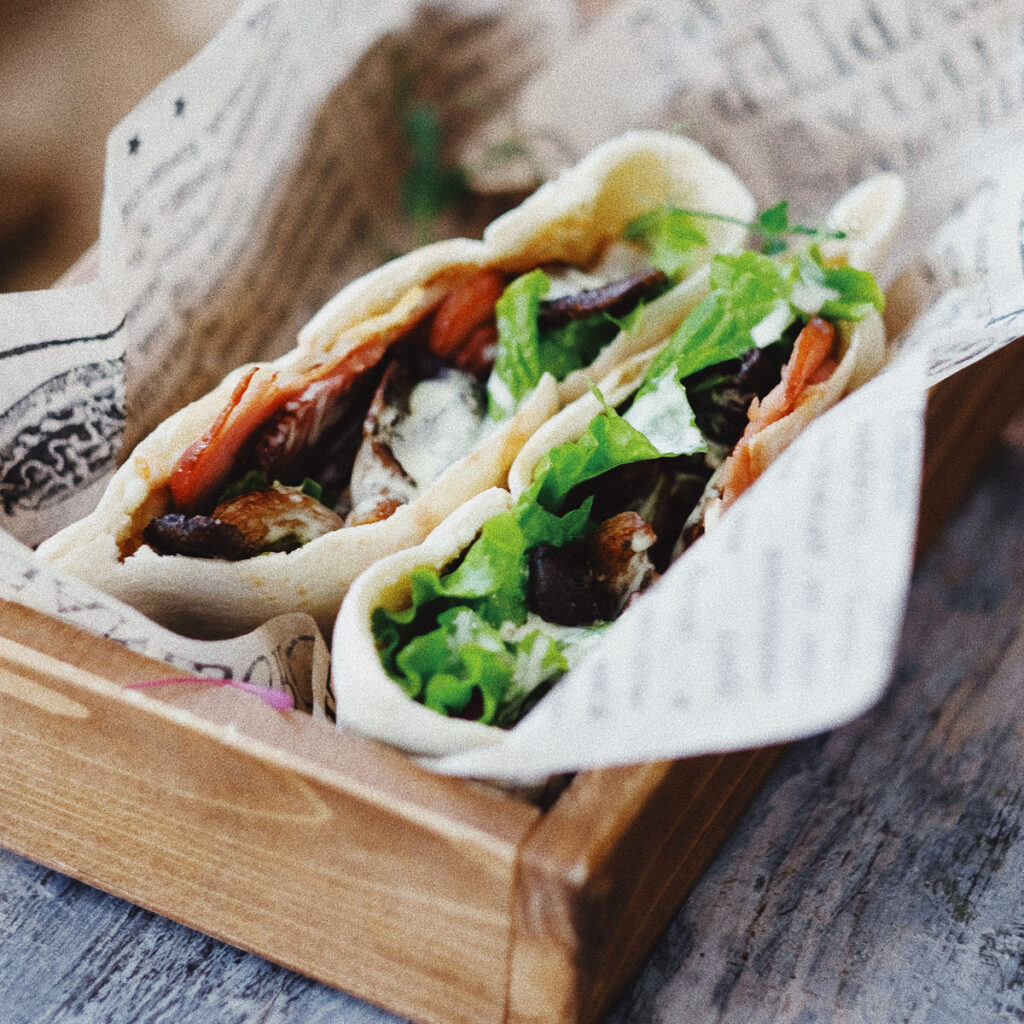 Sausage & Veggie Grill Packs: Combine pre-sliced sausages with bell peppers, onions, and zucchini in foil packets, cooking over the campfire until the veggies are tender and the sausage is heated through.
Quick Campfire Curry: Use canned chickpeas, canned diced tomatoes, and pre-measured curry spices, simmering together over the campfire and serving with pre-cooked rice for a flavorful, warm meal.
Pesto Pasta Salad: Mix cooked pasta with jarred pesto, cherry tomatoes, and mozzarella balls for a cold, savory dish that's both filling and refreshing.
Smoked Salmon and Cream Cheese Bagels: Spread cream cheese on bagels, top with pre-packaged smoked salmon and capers, and enjoy a gourmet campsite dinner without any cooking required.
What meals can be prepared in advance for camping?
Meals that can be prepared in advance for camping or easy meals to prep for camping include pre-made breakfast burritos, mason jar salads, and marinated BBQ skewers. These allow campers to do most of the prep work at home, making the actual campsite cooking simpler and faster. By freezing, canning, or sealing in airtight containers, these meals stay fresh and are ready to heat or eat when needed.
What is the easiest camping food?
The easiest camping food is trail mix, as it requires no cooking and provides quick energy. Made from a blend of nuts, dried fruits, seeds, and sometimes chocolates or sweets, trail mix is lightweight, nutrient-dense, and perfect for on-the-go snacking. Its long shelf life and portability make it a favorite among campers.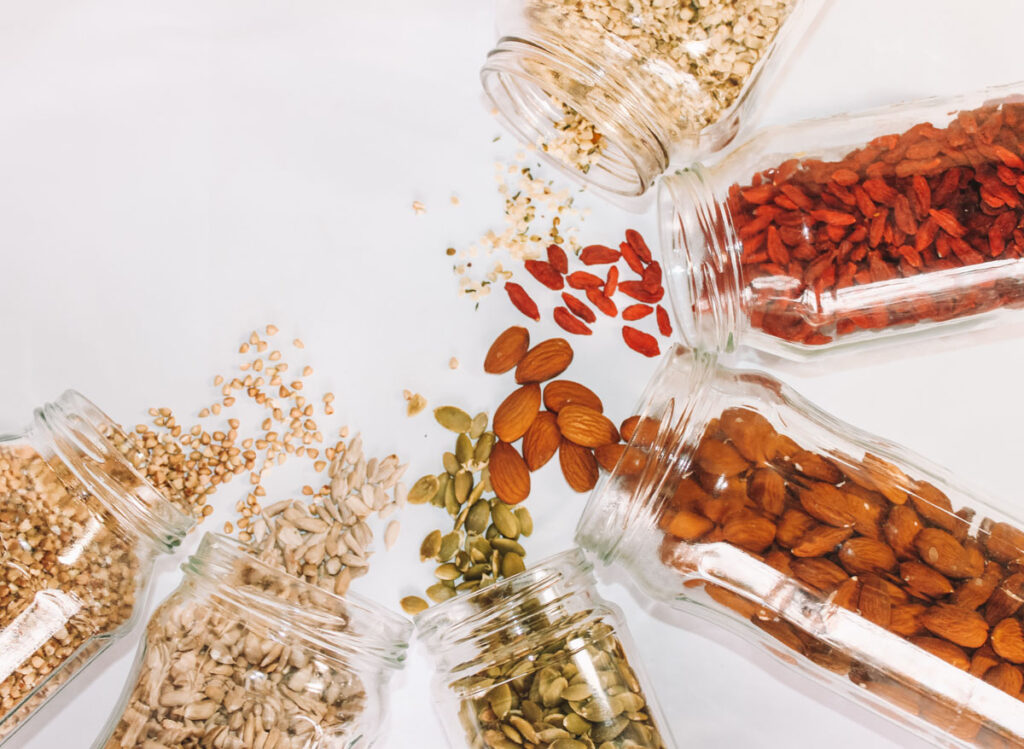 How do you prepare meals for camping?
To prepare meals for camping, start by planning a menu, prepping ingredients at home, and storing them in appropriate containers. Create a list of all the meals you wish to have during your trip, and then chop, marinate, or pre-cook elements that can be done ahead of time. Finally, pack them in a cooler or storage bins, ensuring that perishable items are kept cold and organized for easy access.
Conclusion
Camping doesn't mean you have to compromise on delicious, satisfying meals. By planning ahead and selecting easy-prep recipes, you can ensure a delightful dining experience in the heart of nature. The 30+ camping meals we've showcased here are designed to minimize prep time without skimping on flavor. With these meals in your camping arsenal, you're set to have more time for adventures, relaxation, and soaking in the serenity of the wilderness. Happy camping and even happier eating!
Made with 100% Japanese rice
Authentic taste of Japanese cuisine
Tasty freeze-dried meal
Add hot water. Ready in 15 minutes