Best Camping Places In The US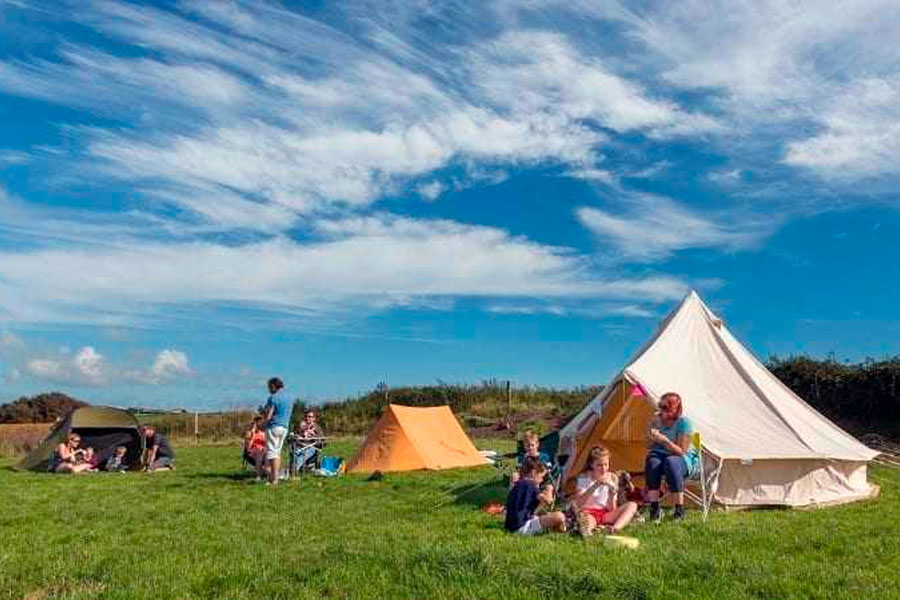 With over 40 million Americans enjoying this hobby in 2016, there's certainly no shortage of great camping spots for us to enjoy in this glorious country. Both the East and West Coast of the United States are blessed with amazing places to set up your tent, so it's just a matter of finding one close by and heading off on the adventure.
This country is home to such diverse terrain so it's really up to the camper to decide what they want to explore when camping across America. Whether you're looking for vast desert, rocky mountains, sandy beaches or fresh lakes, we really do have it all. Here are our top choices for the best places to camp on the East Coast and the West next time you're looking for some adventure.
The Best Camping East Coast Locations
The East Coast is certainly varied in what it can offer the camper, with everything from mangrove swamps to sandy beaches. Here are our picks for the best camping east coast locations for you to pitch a tent.
Chester State Park, South Carolina
This is certainly one of the larger camping sites in the USA, with over 3,000 campsites available and an additional 220 cabins. Chester State Park is a big hit with families thanks to the many activities on offer, including horseriding, paddling, and even historic tours that show you all of the rich histories of this amazing landscape.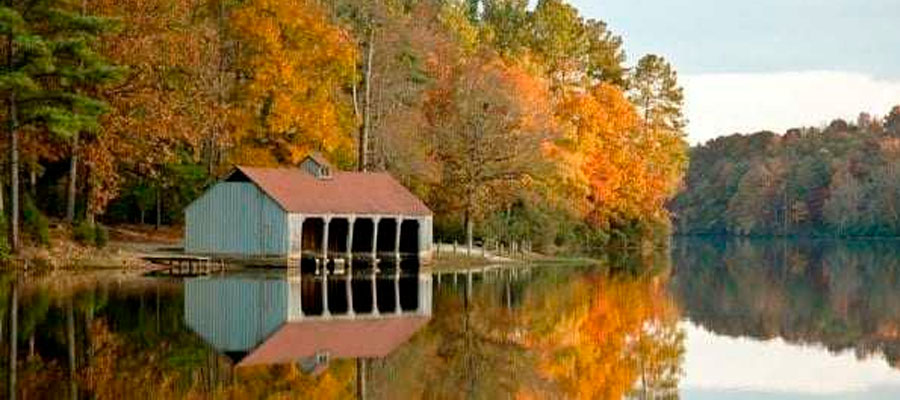 The scenery is versatile here with beaches, lakes, rivers, waterfalls, and mountains to explore. Whether you want to take one of the many hiking trails on offer or take your own time to look around, you'll find some truly breathtaking that will make your camping trip worthwhile.
Anastasia State Park
One of the first of a few great Florida State Parks, this is by far one of the most loved by campers. Located on a Peninsula of the Atlantic Coast, this can give you scenery like you never expected on a camping trip. Anastasia State Park covers around 1,600 acres so there's plenty to explore and plenty of wildlife to see and interact with.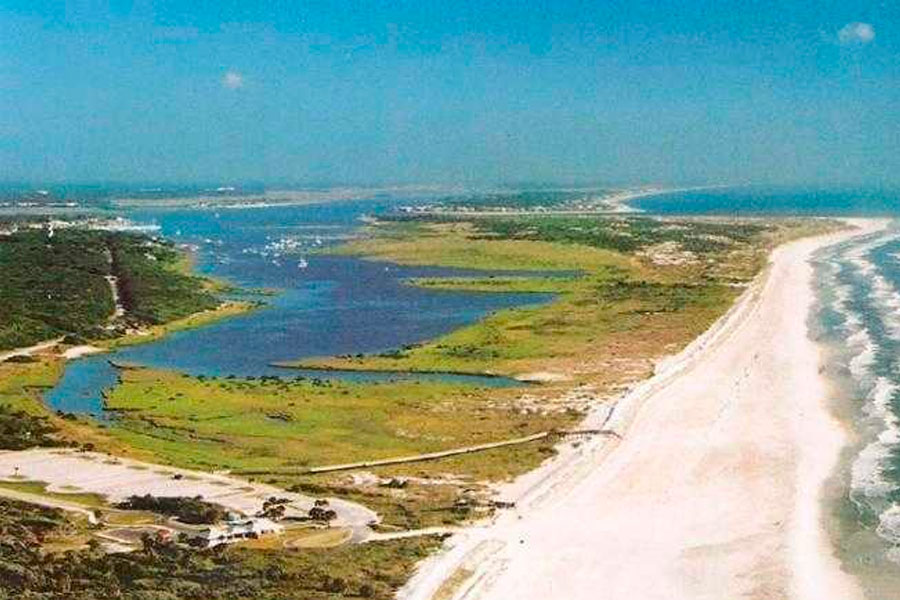 This is the ideal camping spot for those who like to relax and unwind, as there are sandy beaches and dunes to kick back on and so many scenic moments you can enjoy. If you are looking for a bit of fun there is canoeing, fishing, hiking, and swimming all available from the Anastasia State Park and plenty to keep your kids entertained as well.
Burlingame State Campground, Rhode Island
For the camper who prefers a rocky woodland setting, you can't go wrong with the Burlingame State Campground. This is a popular choice for many so it's not ideal if you're a solitude camper, but those with families will probably love how busy it can get. There are loads of amenities including showers, kitchens, playground arcade and more.
This area has 3,100 acres to explore so you'll never get bored, and you can even find a freshwater beach. There are loads of walking trails and canoe rentals for the camper who likes a bit of adventure, or you can simply unwind and soak in the atmosphere of this mountain retreat.
Cayo Costa State Park, Boca Grande
If you're looking for a secluded beach getaway on your next camping trip, you have to pay a visit to the Cayo Costa State Park in Boca Grande. This amazing place is only accessible by private boat or a public ferry, so you can be guaranteed that you'll get more isolation than a standard camping ground.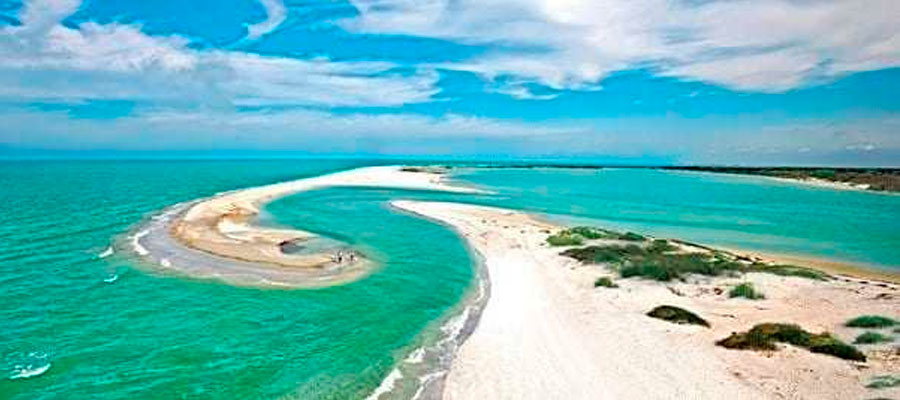 The water is so warm and crystal clear here that it's perfect for snorkeling, swimming, and fishing. There are loads of amenities available for campers who prefer to have it all there for them, but you'll be required to bring your own food and drink supplies. This is a little out of the ordinary for campsites, but one definitely worth checking out.
Acadia National Park, Maine
For the camper who likes a unique experience when they head off for a spot of camping, why not check out Acadia National Park in Maine. You'll be able to hike to the top of Cadillac Mountain which is the highest point on the East Coast and if you can make it there at dawn you'll be the first person in the country to see the sunrise.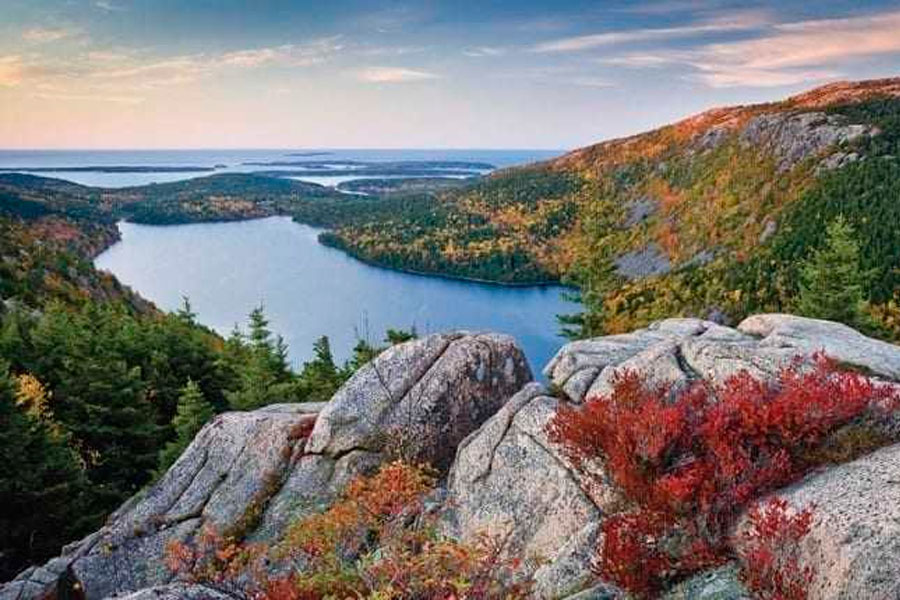 This park is located on Mount Desert Island and showcases everything that Maine has to offer with forests, lakes, and ponds everywhere you turn. There are three campgrounds to choose from in the park so you can find one that suits you best, and depending on your skill level and how you like to camp, you might prefer a rustic vibe, hiker's paradise, or something surrounded with water.
The Best Camping West Coast Locations
The West Coast certainly has a lot to offer for the camping enthusiast, with no shortage of parks, forests, hiking trails, and adventures to be had. We've narrowed down the list to bring you some of our top picks for best camping West Coast so you can find one that suits your camping style.
Crater Lake National Park, Oregon
This amazing lake was made from a crater which formed over 7,700 years ago during a massive volcano eruption. The lake forms the center of the park with a 1,943 feet deep crystal clear lake that gives you countless opportunities for enjoyment and stunning views all around.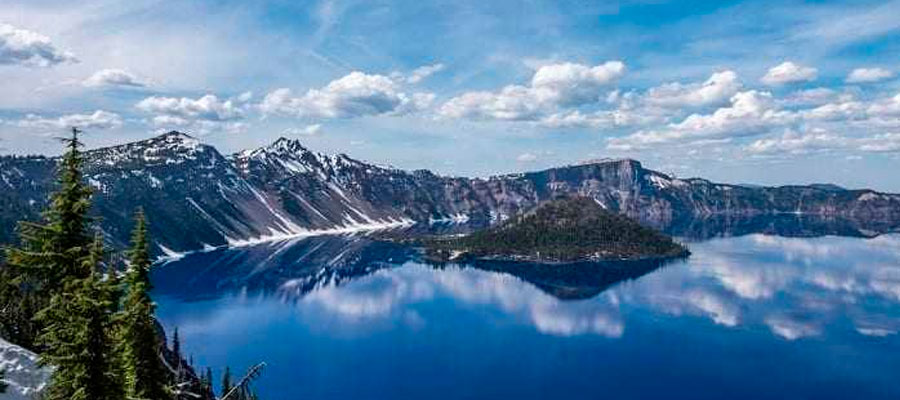 People visiting Crater Lake National Park have no shortage of things to do, with many families and solo travelers enjoying hiking, swimming, and exploring. Surrounding the lake is sheer cliffs that you can climb to the top of for a spectacular view and there are ponderosa pines to view. This park is home to the legendary Pacific Crest Trail so it's perfect for those who enjoy a good hike while they camp.
Honey Bear Campground, Ophir
If you like to get out and enjoy camping but don't want to stray too far from civilization, the Honey Bear Campground and RV Resort might be the spot for you. This is a campground with a difference as it's also home to an authentic chalet with a German deli on hand and other rustic features that make you feel as if you stepped into some quaint European town from years gone by.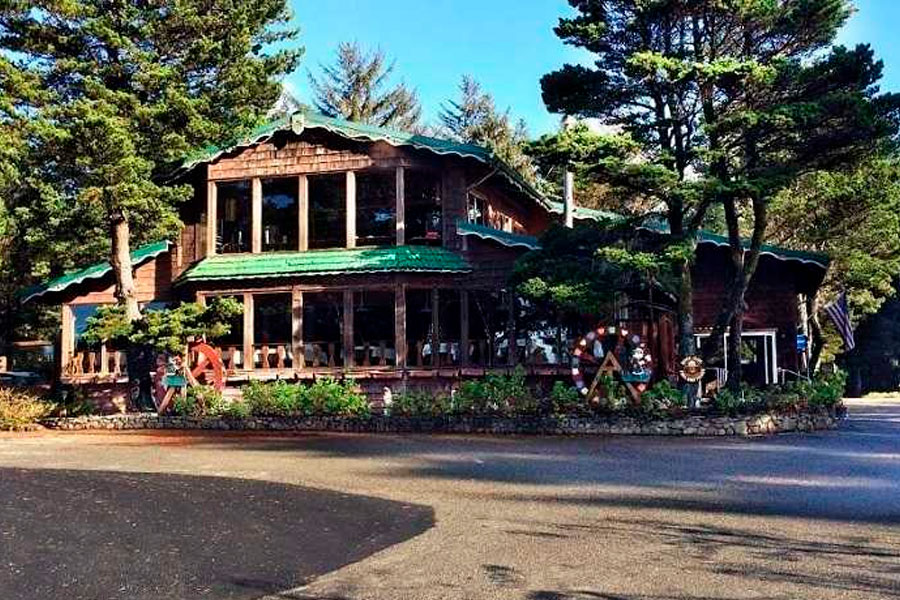 The Honey Bear Campground offers a range of options for the camper to pitch their tent and you'll even be able to see the ocean right from the tent. If you like a spot of fishing, you'll be pleased to know that there are plenty of ponds that are perfect for the angler, and on some nights in summer you can even enjoy music and dancing. It's best to book for Honey Bear as there are limited spots, but it's well worth the advance planning once you get there.
Salt Point State Park, Northern California
There's nothing quite like heading to the ocean for your camping fix, and even better when you can visit somewhere just as spectacular as Salt Point Park. This amazing park features 6,000 acres of coastal wonders including open grasslands, rolling surf, and hidden coves to explore. If you're looking for something a little different than your usual forest camping adventure then this is a great choice.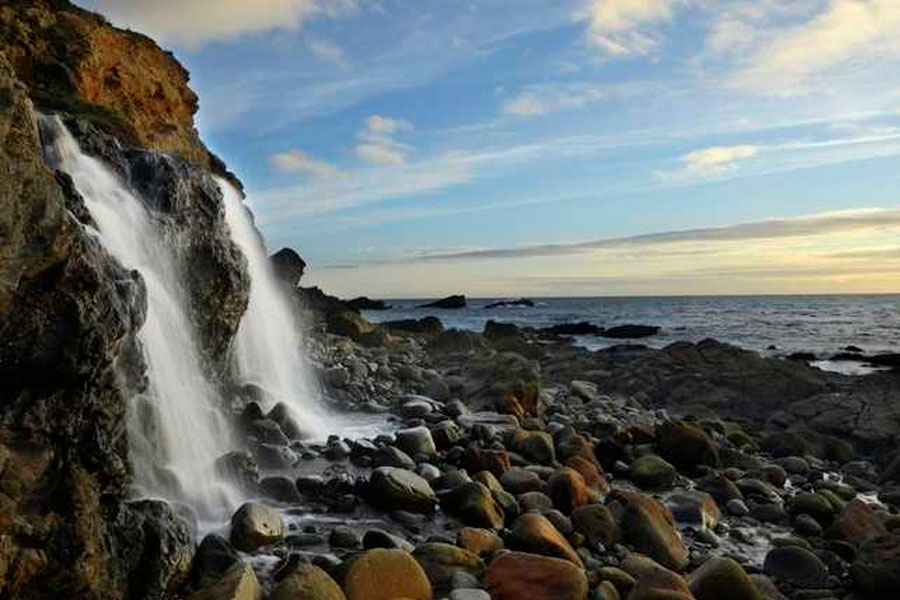 Salt Point has a lot of history behind it, too, as the sandstone from this very park was used to make the streets of San Fransisco and you can still spot some quarried rocks along the beach if you keep your eye out. There are two different camping grounds available here, each with their own unique scenery. For the camper who likes a bit of adventure, Salt Point offers horseback riding, hiking mountains, underwater areas to explore, and more.
Van Damme State Park, Little River
As one of the most popular camping grounds in the country, it's no surprise that you'll need to book in advance to get a sit at the Van Damme State Park. As the most remarkable feature here, you'll camp among towering ferns and redwoods which give you that truly authentic American camping vibe. Although popular with campers, it's easy enough to find your own little place of serenity and thanks to the trees you'll find it extremely relaxing to set up camp here.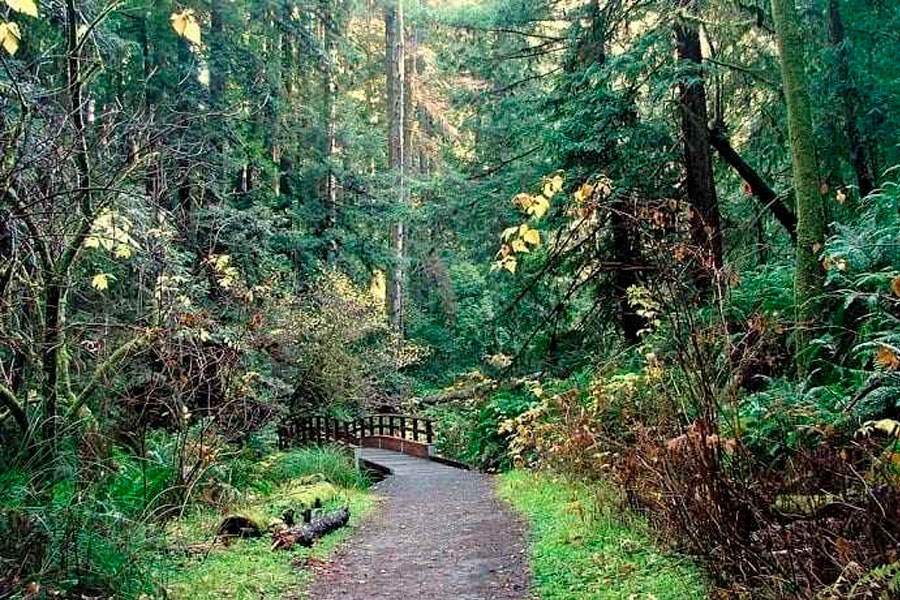 There are plenty of activities to do when you're at Van Damme including the countless hiking trails that take you through the forest, a small and picturesque bay where you can fish or launch sea kayaks, and a paved road that lets you cycle or jog to your heart's content. This is the ideal camping ground for the forest lover who likes to feel that they're well and truly amongst mother nature and out of the hustle and bustle of the city.
Denali National Park, Alaska
No camping list would be complete without an entry from Alaska, and Denali National Park has to be their most amazing space yet. This is a massively sized campground with over six million acres of open land and six separate campgrounds to choose from. Riley Creek is the only campground accessible by car, so unless you're planning on hiking in then this is your best option.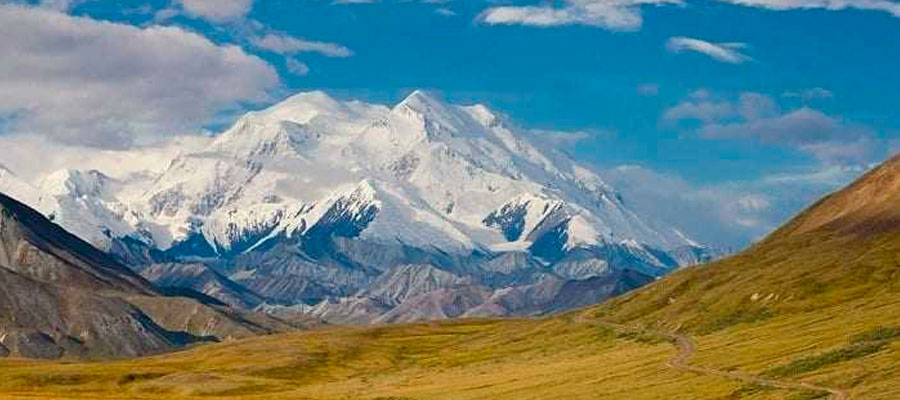 Denali National Park is home to some amazing wildlife that you only see in this part of the country, and it has activities and hikes to suit all skill levels. Denali is home to Mount McKinley which is North America's highest peak, and this is the major drawcard for campers coming to the area. However, make sure you're confident of your hiking skills if you attempt to tackle it because some areas can be quite difficult to get through.
Yosemite National Park, California
Ask anyone who lives on the West Coast and they'll no doubt be able to tell you about a time they camped at Yosemite. With 13 different campgrounds to choose from this is a site that's always busy, and once you get there and look at the scenery you'll understand why. Yosemite has some of the tallest and most majestic trees and flowing lakes and rivers, making it one of the most beautiful to look at all year round.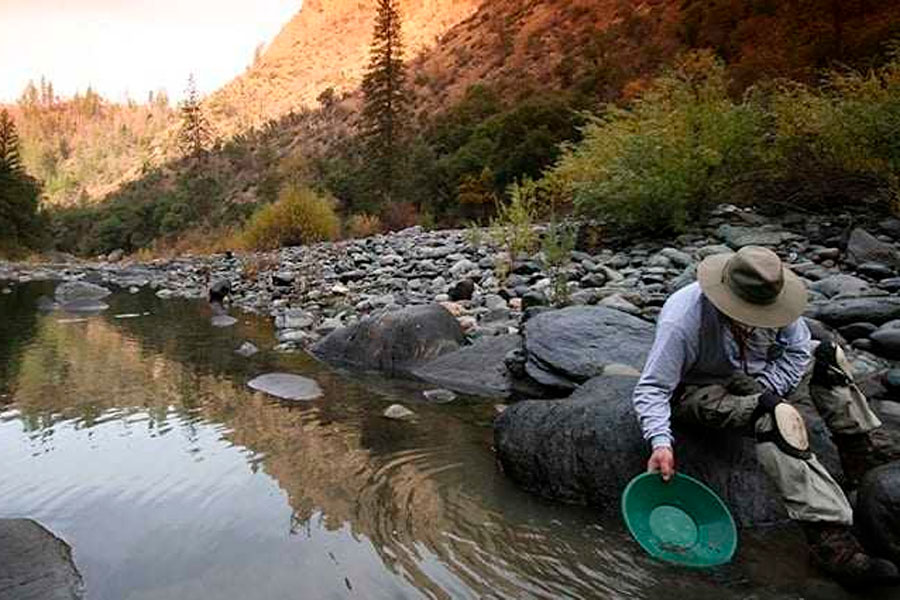 Yosemite is particularly popular with campers who like to hike as there are countless trails to follow for all skill levels and ages. Up to 95 percent of this park is free from roads, buildings or structures, and complete wilderness so if you want to escape the concrete jungle this is where you do it. Be cautious though that many camping grounds require you to get there by foot, so do your research before you head off.
The Ideal Country For All Types Of Camping
As you can see, we truly do have it all in this country and there's no need to venture overseas just to get a great outdoor adventure. America is home to such diverse landscapes and varying weather, so you can experience camping in all types of terrain just by exploring your own backyard. Whether you prefer to hike on your own and set up camp or take the whole family for a vacation with a difference, there's no shortage of quality camping grounds at home.
Always be mindful of the environment and wildlife when camping in any of our amazing parks and landscapes. Although we have plenty of amazing natural wonders to explore, even an act as simple as turning over a rock on the beach can have a devastating effect on the fragile ecosystems that live here. Leave everything as you found it and leave no trace behind so that these amazing spots can be enjoyed by generations to come.
Resources: