Tips on How to Set up a Tent That Will Make You Go: Oh! That's What This Is For
If there's one thing that can make or break your camping experience it's the quality of your tent and how easily you get it set up upon arrival. It might look easy enough to learn how to set up a tent, especially if yours comes with handy instructions. But for many people, this is their least favorite part of the whole camping experience.
How to set up a tent is one of those things that can take years of practice, and it can be a source of a lot of annoyance for campers. However, once you know a few easy tips and tricks including where the best place is to set up camp, you'll feel confident that you can put together just about any style of the tent on your next trip.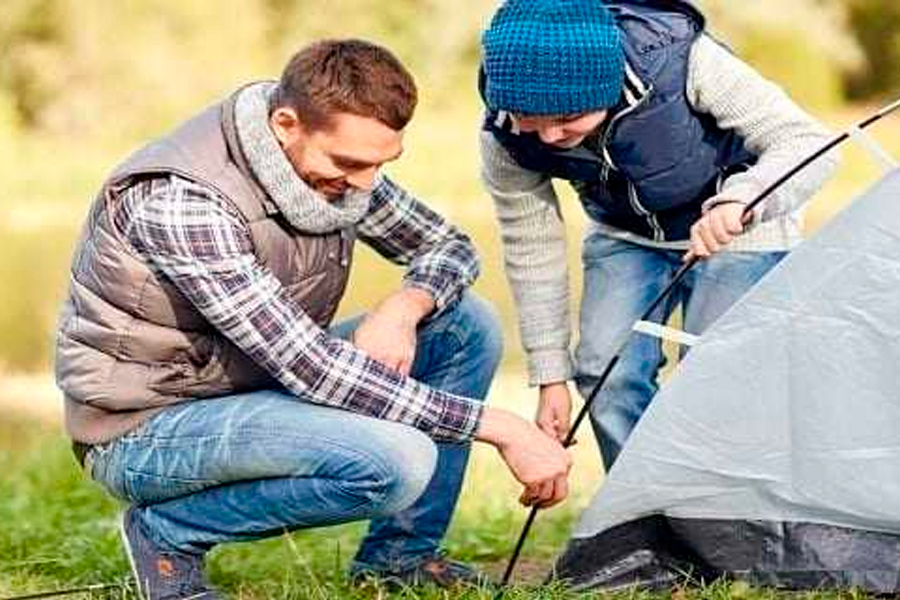 Where Is The Best Place For Camp Tent Setup?
The key rule on how to set up a tent is location. You should scope out the camping site carefully before getting started. There's no need to get technical about it so long as you can remember a few key hints about where you set up. Your tent is there for that maximum comfort and keeping you away from the cold ground.
Having a comfortable tent and knowing how to use it means you can benefit from comfort, shelter, somewhere to sleep, somewhere to relax, and somewhere to stay out of unfortunate weather conditions. For this reason, knowing how to set up a tent is a must-have skill for any camper.
We have put together a list of tips on how to find the best camping space, a step you need to do before you set up your tent. Here are our tips: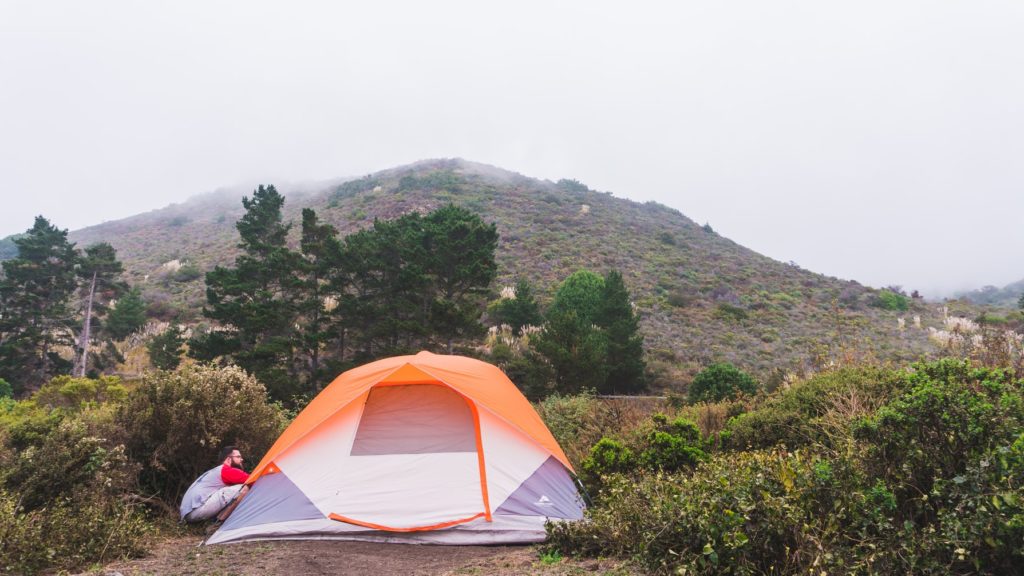 Find Flat Ground
Where possible, don't set your tent up on a hillside, and check the ground over for large rocks or things sticking out which could interfere with your comfortable sleeping mat. This means, not just flat but the leveled ground would be perfect for your tent.
Stay Out Of The Sun
Try to find a spot that has proximity to a shady area so that even during the hottest part of the day you'll still be relatively cool. If you really like the cold, try to find a shaded spot under a tree or in the forest, that will keep both you and the inside of your tent cool.
Be Close To your Source of Water
Although you don't want to be right near it as it can cause contamination or be dangerous, try to find somewhere close to a water supply so that you don't have to journey far for it. Don't set your tent up right next to a body of water because the wind is generally harsher there. Also, keep clear of any drinking streams, due to the possibility of contaminating the water.
Stay Out Of The Wind
Look at the possible areas of wind exposure before setting up camp as you'll want somewhere with a natural windbreak that can deliver a breeze. This means forests, crevasses, and valleys.
With the prime location for your camping place now chosen, you can work on getting your tent set up. If you're camping with others, it's best to find a place to camp together so everyone can be comfortable and close by. This can also help the new campers with their fears concerning any animals or generally sleeping outside.
How To Set Up A Tent
Most quality tents will come with their own set of instructions, but if they don't or if you're finding it difficult to make sense of them, there are a few simple steps to follow that will usually get your tent set up. We have put together this list of steps that will help you with either your forgotten instructions or unlogical ones.
Remember that you should try and set up a tent inside your house or on your front lawn before you take it with you. Most people do this because they want to be sure no parts are missing and to rehearse their tent setup. This way, they are prepared for all types of climates they might come across at their camping place.
We recommend you do this too, but even if you didn't here are our steps on how to set up a tent:
Lay your tarp down on a flat, clear spot. Unpack the entire contents of the tent on it and lay it out where you can see them all easily.
Lay the tent down on top of the tarp and ensure it's in the right direction for where you want it to face. Set down the tent's cloth or footprint if it has one.
Stake down the corners of the tent poles in each corner of the tent cloth. Ensure that the floor of the tent is pulled taut as you go.
Connect the tent pole using the system that the manufacturer has applied, usually with color-coding or numbers.
Slide the tent poles through the sleeves as required or attach them with clips, depending on the style of tent, and then connect them all.
It's best to use a rain fly cover for your tent if it doesn't already come with one, and this should be attached to the top of the tent once it has been fully assembled, regardless if it's a dome tent or tepee.
Once your tent has been set up, you can then go to work by bringing your stuff inside.
Try to make a mental note of how it was assembled so that when it comes time to take it down, you'll find the entire process easier as you can simply work in revers.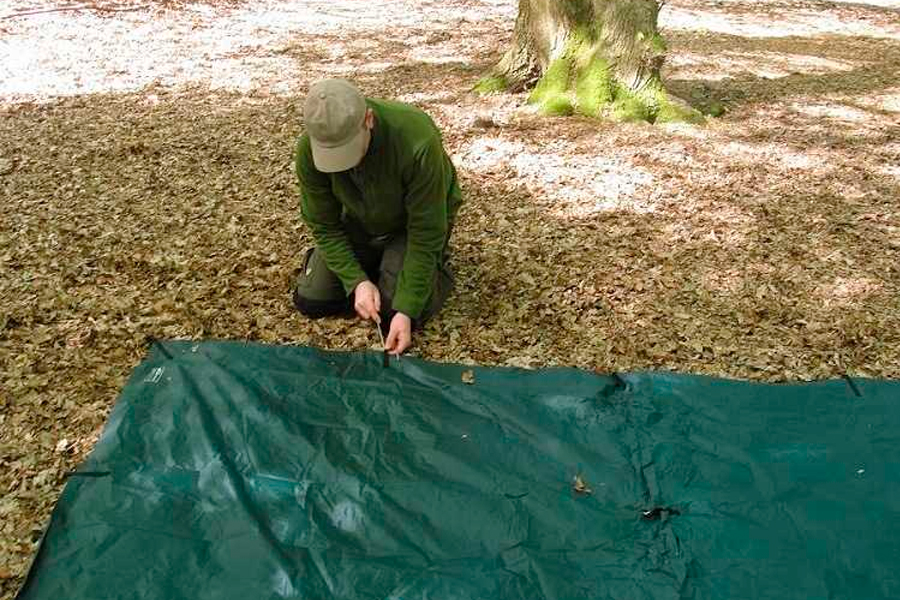 Apart from your tent, you will need an extra tarp and/or rain fly, which is optional and depends solely on your preferences. Don't forget that your camping gear, depends on your quality of sleep.
Tips And Tricks For Your Tent Set-Up
There are some things that you just can't learn from reading a tent's instruction manual, so we're here to share with you a few tips and tricks that might help you out next time you're planning a camping trip. So, here come our tips, what we too do on our campsite:
Try a test run at home and set your tent up in the backyard. This will show you if anything is missing or if you need to spend a little more time than you need, and give you a good practice run for the real event.
Many people use tarps under tents to have a good base to work with and protect the life of their tent. Simply lay it down before you begin assembling the tent and use it as a foundation.
Take some time when you purchase the tent to label the poles clearly with a sticker and pen. Although some come with labels, it's best if they're written in a way that you understand.
Clean your tent before packing it away so that it can be stored safely without having to give it a second thought once you get home. This will also keep out unwanted insects and critters while it's away in storage.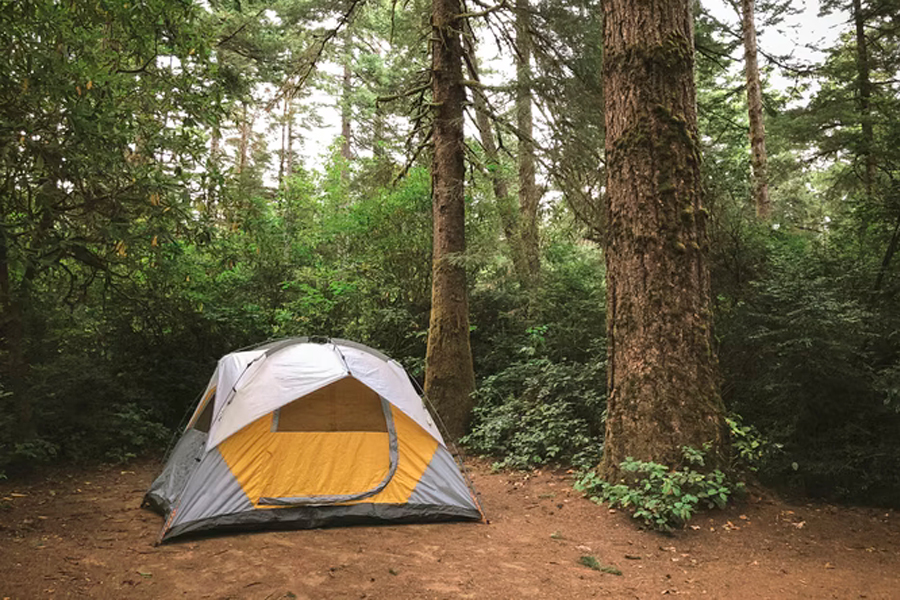 Conclusion
According to the statistics, camping has never been more popular than ever in America with an estimated 47 million campers heading out during the next years. It's not a fad, camping and hiking have become increasingly popular in recent years.
Among all these happy campers, there are surely some who have problems getting their tent set up, but hopefully, our simple but effective tips on how to set up a tent will help you with this problem you are facing.
Resources