What Are the Best Educational Camping Activities for Kids? We Have the Ideas!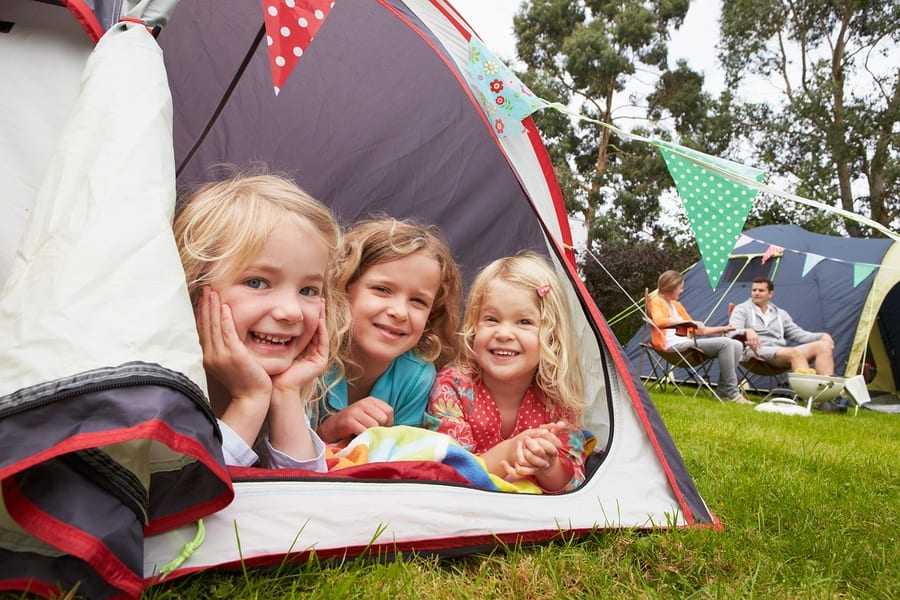 Are you planning a camping trip with your family this summer, and you want to keep your kids busy? Who doesn't? And it's not just playing games we are talking about, but complete educational camping activities for kids!
In this article, we prepared games, pass times, activities, and apps, all of which you can use to make your camping trip more memorable and educational. It doesn't matter if you're bringing teens or toddlers with you. We have something for everyone.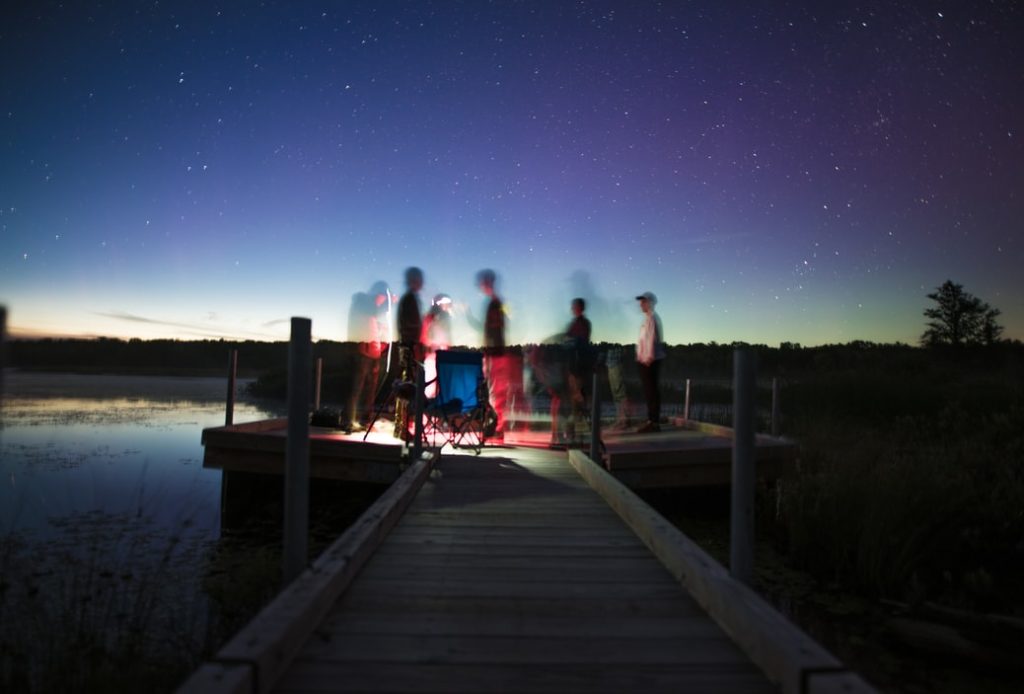 Create your Own Educational Camping Experience
Camping on its own is a learning experience. However, we can always make it more educational. That's why we prepared this list of educational camping activities for kids! There are so many soft skills that individuals learn and develop while on a camping trip. So many of these things revolve around mindfulness. Truly living in the moment and becoming attuned to your own needs brings about a sense of independence, self-confidence, and responsibility.
Additionally, camping will teach you new information and train you in many hard skills as well. It is often these intellectual abilities that people associate with being educational. If you're looking to make the very most out of your next camping experience, take a look at the following activities and plan accordingly!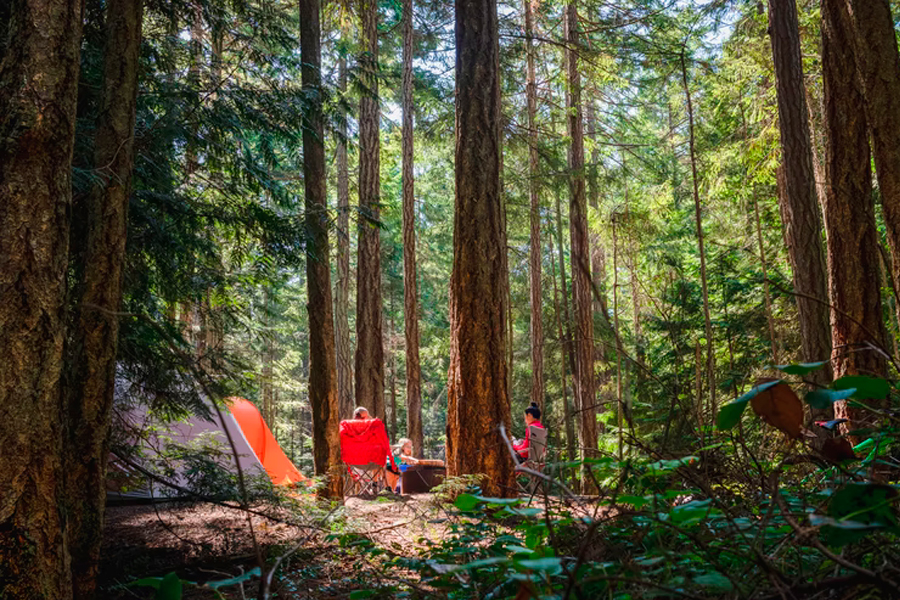 Educational Camping Activities for Kids on Your Next Camping Trip
Camping on its own can offer many educational experiences. You can easily enhance these opportunities.
Play Nature Bingo at Your Campsite
It's family game night, camping edition, and we have the best educational camping activities for kids! Play Nature Bingo at your campsite or while on a hike. This is a fun way to explore your space with a purpose.
Use a premade bingo board to learn about your space. Print one for each member of your family and then decide what makes "Bingo"! Will it be your standard 5 in a row (horizontal, diagonal, or vertical) or something more creative. Help reinforce letters of the alphabet by making an "X," "H," or letter "L" be "Bingo!".
Have your family members search for the natural items pictured to create their Bingo. Get photographs involved if you're trying to make it artsy or more intense. You can do multiple rounds of Bingo by asking your family members to create a new shape each time as well. As always, prizes might inspire even the least enthused about participating and learning about their surroundings.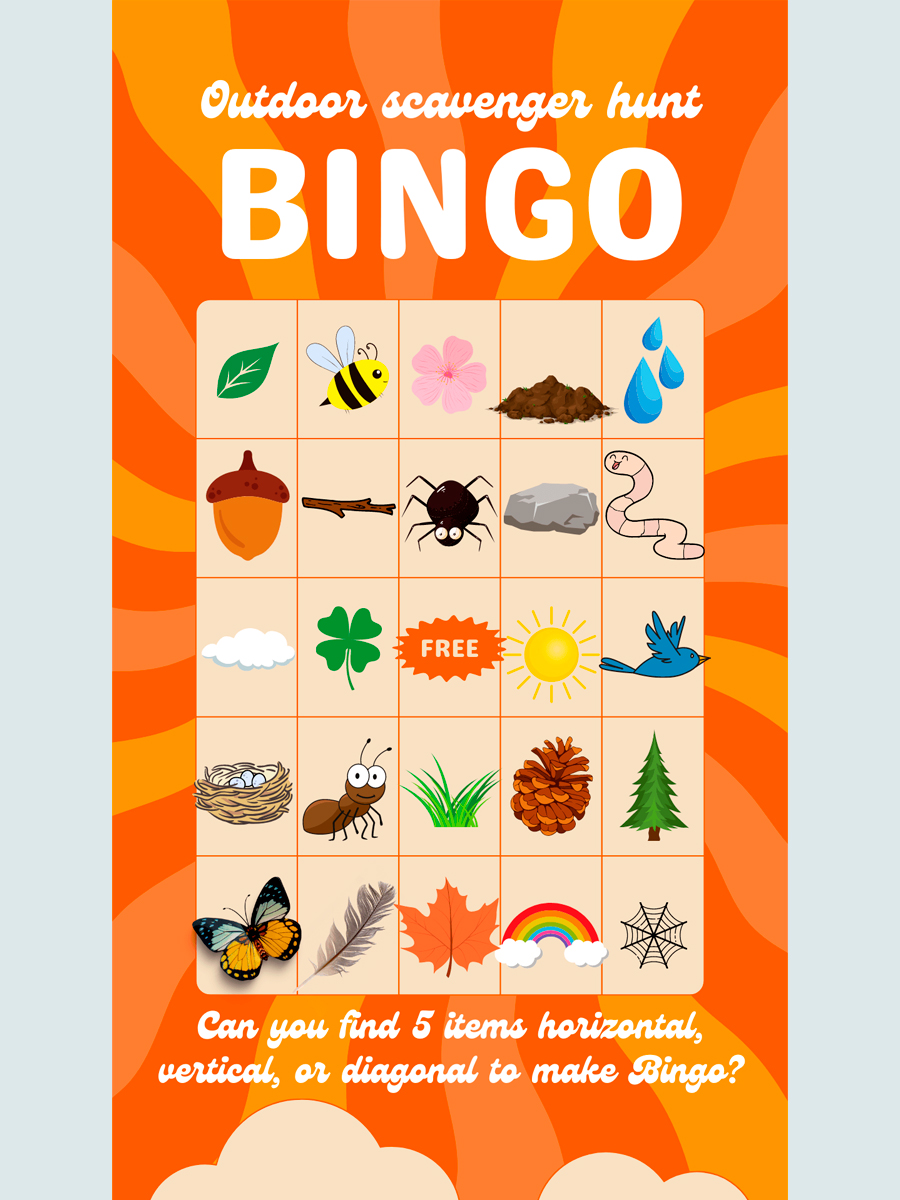 Check Out Local Attractions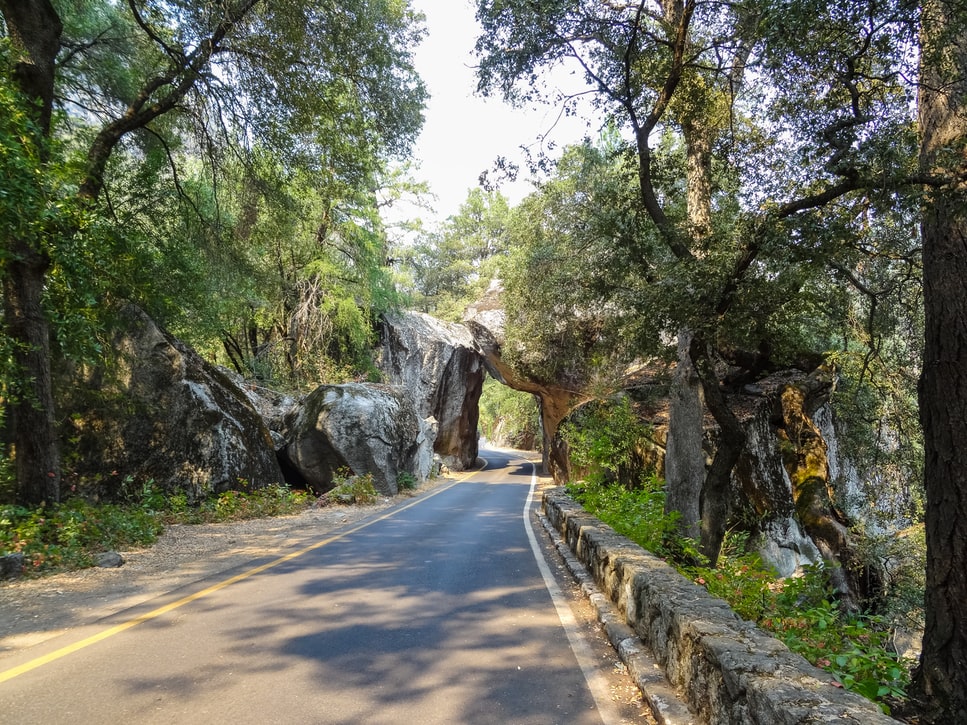 What extraordinary adventures can you find in town? There might be some awesome spots for you and your family to check out.
Look for guided tours, museums, and adventurous activities. These all provide opportunities for learning, fun, and family memories. You're bound to find a local attraction that meets the interest of all guests of your party involved. Whether your family is seeking a guided cave tour, a museum that focuses on a specific topic, or a white water rafting adventure, you'll all have the best time.
You never know what you might learn about the area if you know where to look! A park's visitor center can be chock full of history, science, and recreation knowledge. Additionally, many parts have education centers designed for young children! These offer hands-on experiences and education specialist rangers to enhance your educational camping experience.
Play Trivia
Search for or create trivia that is specific to where you're traveling to! This is a great way to learn about the place you're visiting in a fun and exciting way. Up the ante by bringing along a prize or creating an incentive for the trivia winner.
There are a few great ways to plan for this activity, play trivia on the drive there. This is a great way to keep the kids occupied while on the road. It'll likely teach them something new about your camping location and possibly even help them grow an appreciation for the spot.
You can also plan for a trivia night towards the end of your stay. This would allow you to create the questions as you explore and learn new things about your camping location. It's a good way to wrap up a trip and see what the family remembers about where you've been.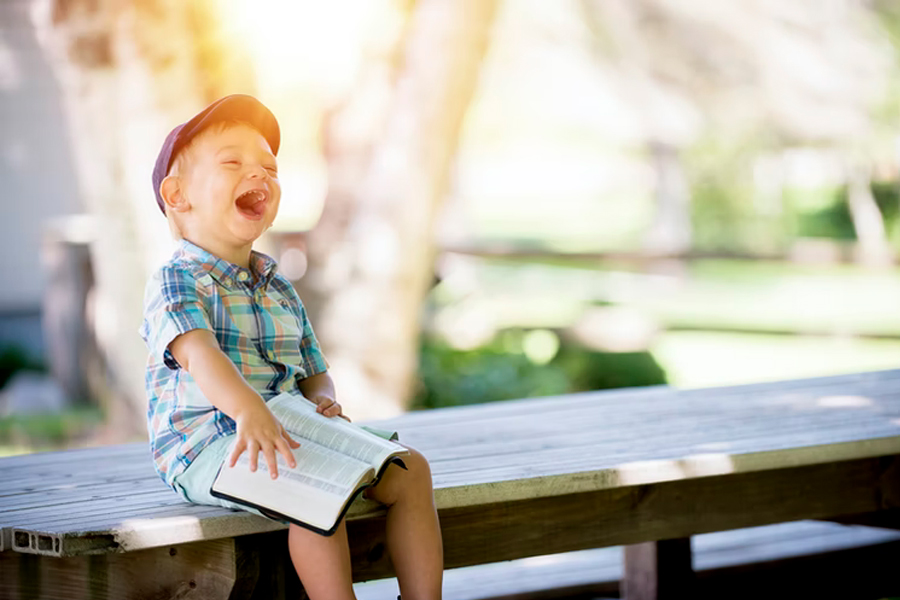 The final and possibly most engaging way to play travel trivia, is to set up the game ahead of time for your family to play throughout your travels. This will keep all members of your family on the edge of their seats at every attraction. They'll be hanging on to every word they hear in an attempt to snag a trivia answer! No matter which way you choose to play trivia, your family is bound to enjoy their time while learning something new.
Learn Wilderness Survival Skills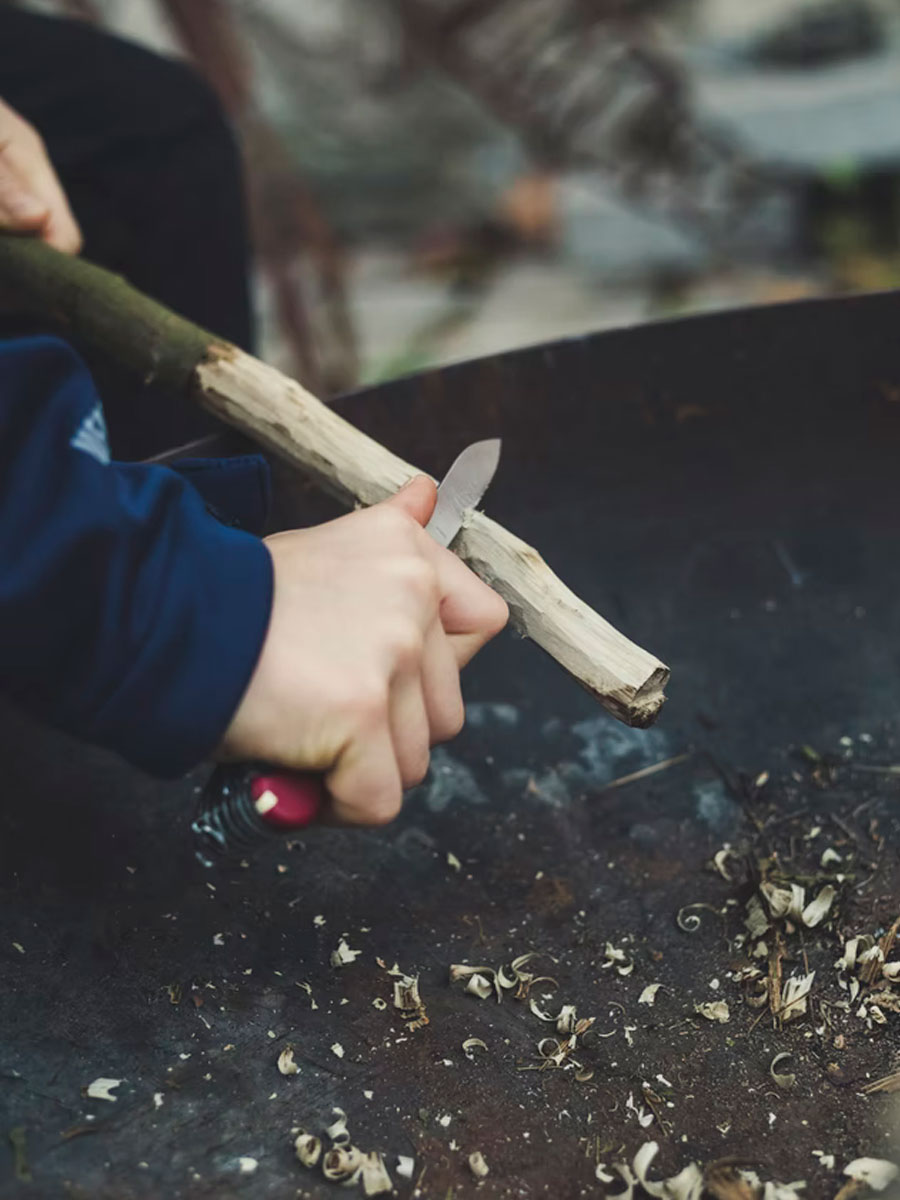 Is it even a camping trip if you don't learn and/or practice your wilderness survival skills? These are great skills for people of all ages to develop. These skills help you feel more independent and could one day save your life.
Wilderness survival skills include learning how to:
creating drinkable water,
building and maintaining a fire,
basic first aid, and more.
These skills are easy to tie into any camping trip and can help build confidence and self-esteem. It also provides an individual with the ability to reconnect with nature safely.
Take Part in Campground-Hosted Camping Activities for Kids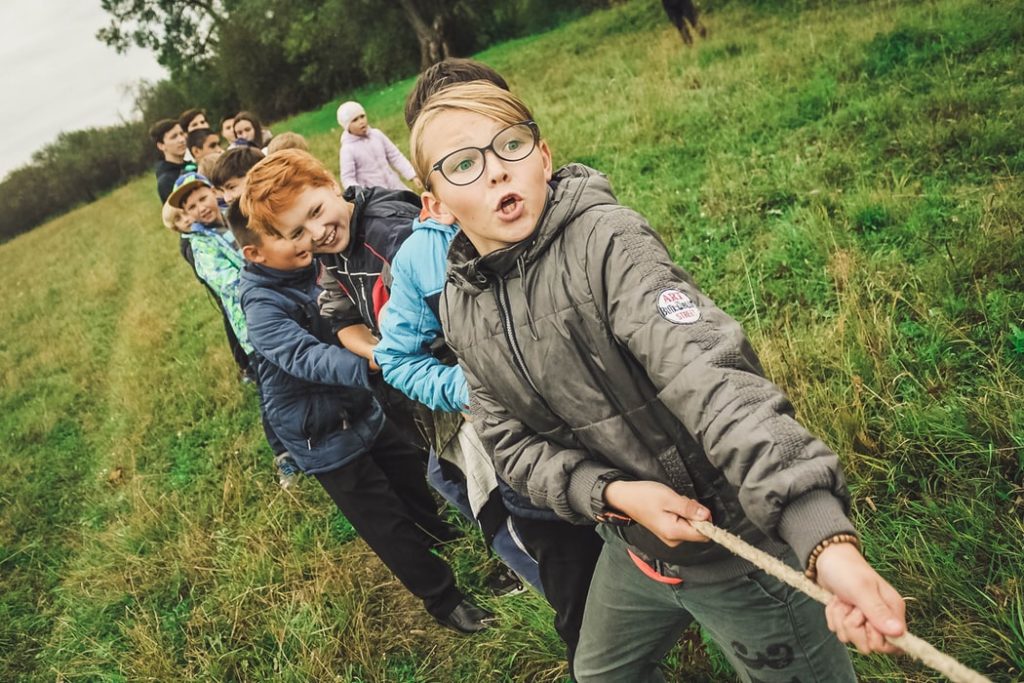 So many campgrounds host wonderful activities for kids, teens, and families. These activities can be incredibly informative. However, they can also just be an excellent opportunity to socialize and make new friends as well.
Many campgrounds have scheduled events throughout the day. Some might be as simple as a bag toss tournament, and others might be more in-depth. Often, campgrounds offer nighttime programs where campers can learn a skill, such as fire building or making s'mores.
Many campfire programs also include storytime. The rangers or caretakers might share some information on the local wildlife, or share the area's history. Either way, it's a great opportunity to learn something new and meet new people!
Bird and Wildlife Watching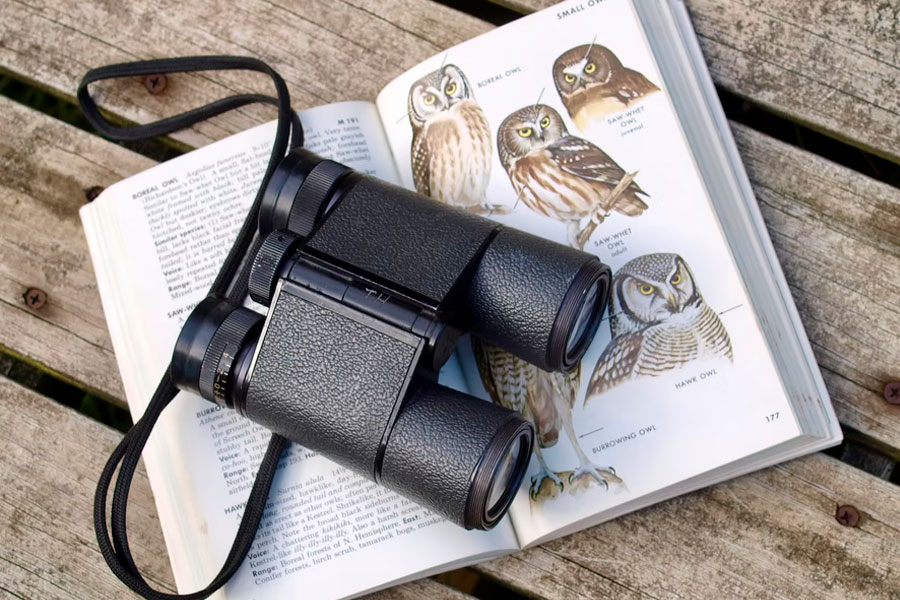 This is one of our favorite camping activities for kids, but it can be a tough one. They tend to be too loud for birds and wildlife to stay put! Luckily, there are certain places where viewing wildlife is just as easy as scaring it away.
Identifying wildlife and talking about its habitat is always fun. There are so many ways to take this conversation to the next level and add so much educational value. You can head in the direction of habitat loss and destruction and what we, as humans, can do to protect wildlife.
Additionally, you can look at wildlife and talk about the food chain, or food webs for the more advanced. Is this animal a primary or secondary consumer?
What does it eat?
What might eat it?
It can be fun to follow the flow of energy in its most natural state and realize the importance each of these creatures plays in its ecosystem.
Nature Scavenger Hunt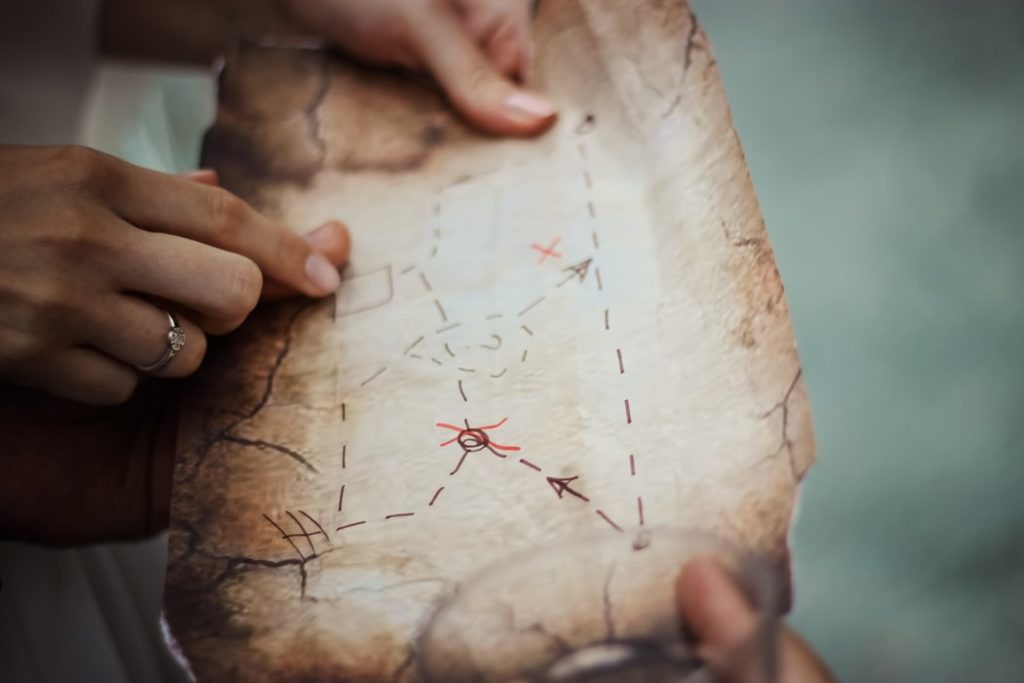 Let's go on a Nature Scavenger Hunt! One of the most popular camping activities for kids can be its separate entity, or you can work it into a family hike. It's essential to follow the leave no trace ethics and leave everything in nature as we've found it. This means you really shouldn't be bringing anything you've found on your scavenger hunt back to camp with you.
Depending on your child's age and ability, the list can be simple. Whether it's a photo for the pre-readers, knot example or sight words for the new readers, this is a great way to reinforce reading skills. An essential list might include words such as:
For our older, more advanced readers, we can be more specific. Using words such as:
maple leaf,
birch bark,
crow feather,
pinecone,
and more might pose a more appropriate challenge for them.
You can turn the scavenger hunt into a photo hunt for even older children and adult family members. Ask your family members to take pictures of frogs, birds, specific species of trees, and so on. This might be more fun and allow a creative twist! You never know what fantastic photographer you might find in the group while you're at it.
Stargazing
There isn't anything quite like the night sky. Stargazing is a wonderful way to wind down and fall asleep, but there's also a lot to learn when you're looking up into space.
Space is so vast and staring up into the night sky can be equally peaceful and overwhelming. It provides a tremendous opportunity to talk about stars, satellites, and the unknowns of space. Using free apps such as the Sky Map (Android) and Star Walk (iPhone) can help you and your family learn the names of stars, constellations, and planets when you point your phone at the sky.
Aside from learning cool things about the night sky, you can also play fun bedtime games. Counting satellites or shooting stars is always exciting and keeps our eyes scanning the beautiful night sky until we fall into a peaceful sleep.
Natural Art Projects
There are many different approaches one can take to Natural Art Projects. You must always respect the space that you're in by leaving no trace. This ultimately means you should leave everything as you find it. However, if you're going to do some art and crafts, make sure everything is 'dead' and 'down'. This means only using leaves, flowers, twigs, etc., that have fallen from their home and are currently on the ground.
Scrapbook Your Camping Memories
Have the little ones paste nature items (this can be a good activity to combine with scavenger hunting) into a book. Have your child bring the same scrapbook with them on every camping trip! Ask them to write about what the object is, where they're camping, what happened that day, and anything else they might feel keen to add.
Scrapbooking combines a few crafts. It provides a little bit of nature education and combines it with a little bit of journaling. If you find that your little one struggles with the writing portion, give them a writing prompt to start their sentence. It's a great way for young campers to build memories of their trips while reinforcing many academic skills.
These writing prompts could be:
Write about the most exciting thing you did today.
Write about the last sunset you saw.
Write a short story about the prettiest color you saw today.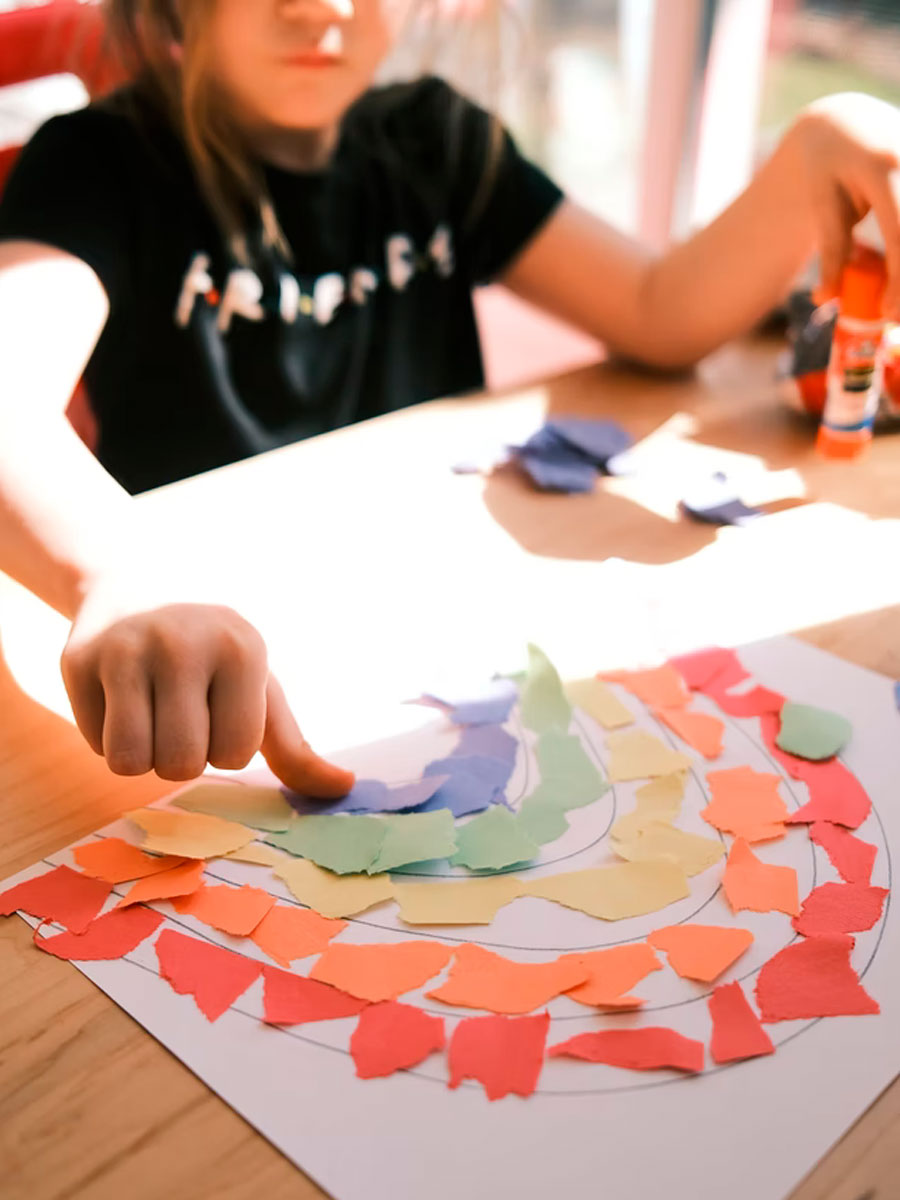 Make Art From Camp Objects
Transform the natural world into your crafting supplies by asking kids to gather appropriate natural objects and make something. These things can be 3D, like a sculpture, or 2D, like a picture or painting. Create a house, turtle, or car out of your findings. Let them use leaves, rocks, twigs, and whatever else they find to make something new. When they're done, ask them to scatter these items back where they found them to follow the leave no trace principles.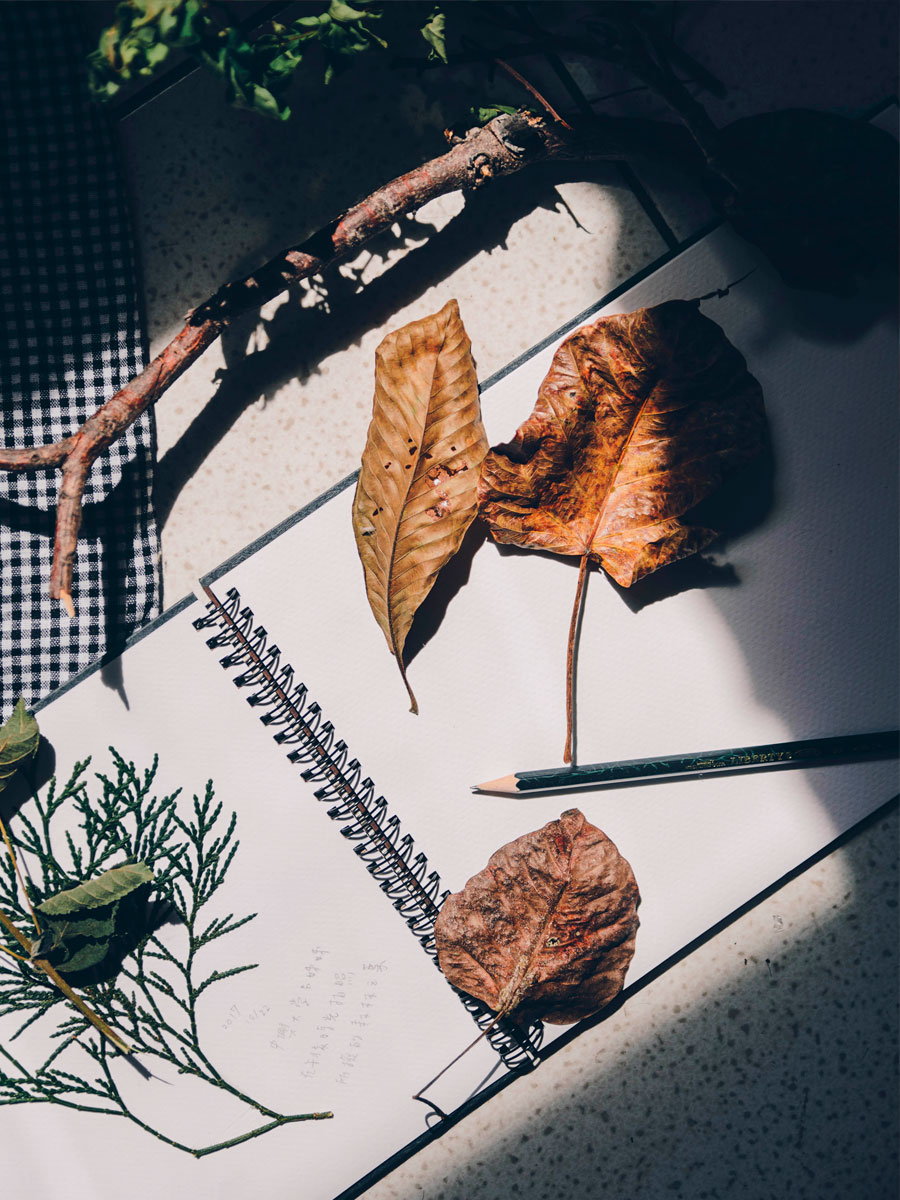 Create Rubbings
Rubbings are a fantastic and easy way to "capture" nature as found while camping. Rubbings can also be incorporated into scavenger hunts and scrapbooking.
To complete a rubbing, you simply lay a natural item, such as a leaf, flat on a hard surface and place a piece of paper over it. Once you have that setup, you can rub the flat side of a pencil or crayon over the paper to reveal the item's details below.
Rubbings can easily capture the shape and texture of an item and are a beautiful way to document nature without actually taking it. They also provide the opportunity to continue the artistic process. For example, a crayon rubbing is water-resistant, so you can paint the image over with watercolors. Get creative and have fun with this art project!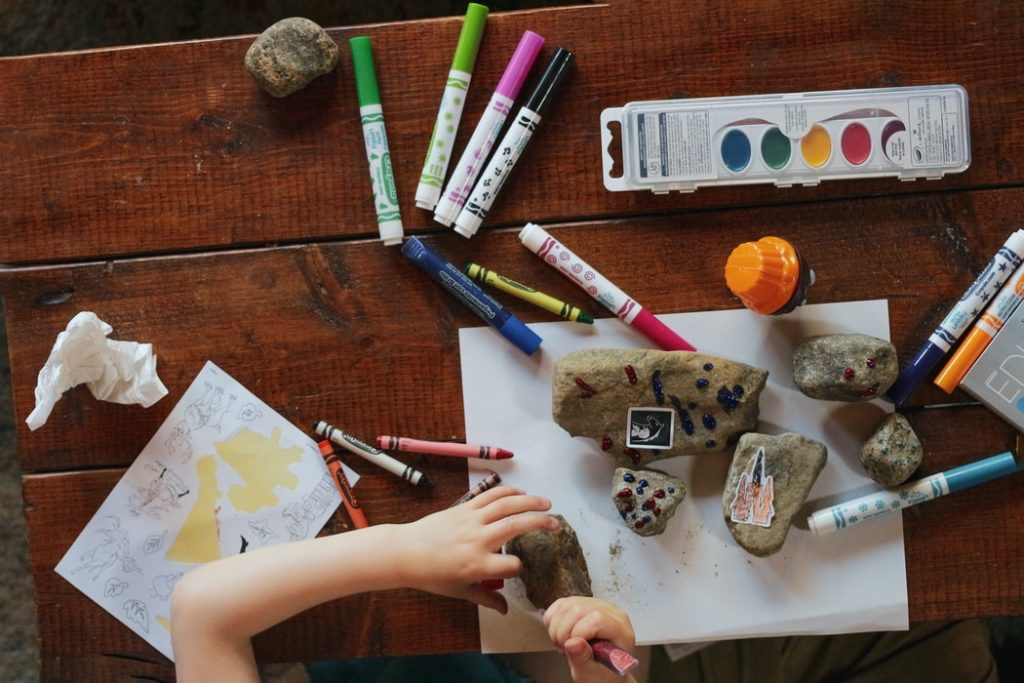 Using Educational Apps on Your Next Camping Trip
There are so many educational apps that encourage kids to explore and learn outside. You don't have to only focus on camping activities for kids. These can really enhance the learning that occurs on your next camping trip. Please remember that there are many wonderful educational apps out there! Here are a few we love: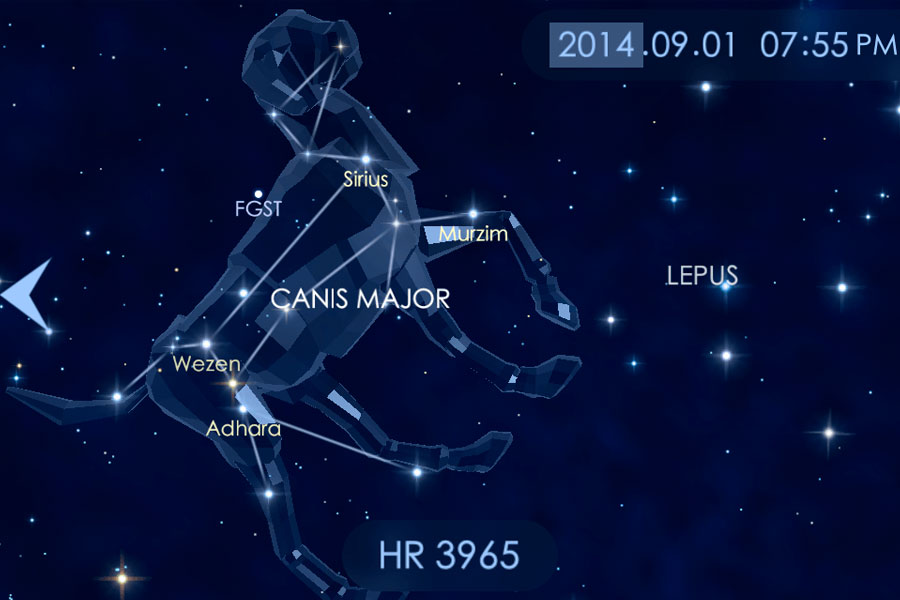 Kids and adults can use this app. It's perfect for star enthusiasts of all ages! GPS technology lets the user know exactly what they are looking at in the night sky. The user points their phone up to a specific area, and then the app tells you what you're gazing at. Interestingly enough, you can even point your phone down to the ground to learn about what people on the other side of the globe are seeing at the same time!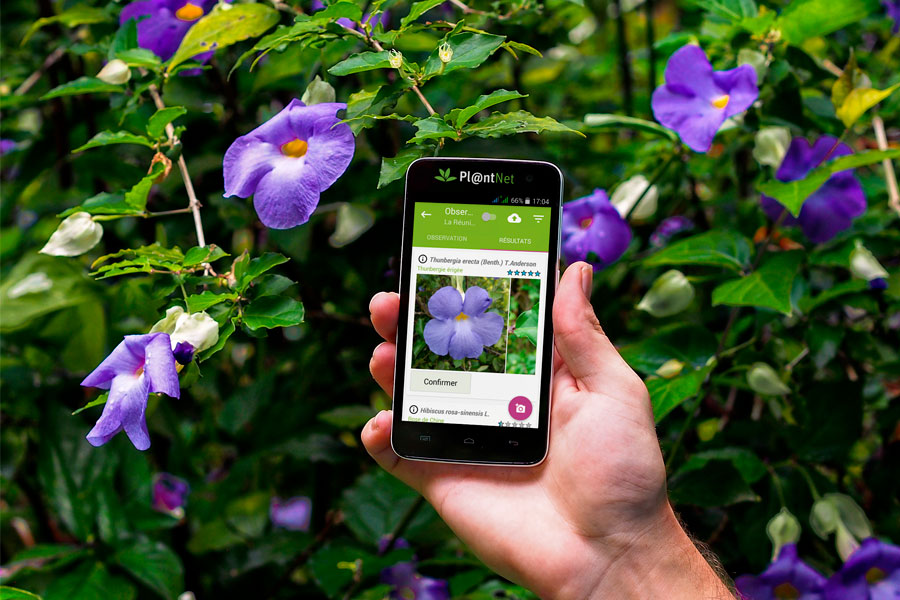 The purpose of this app is to help users identify plants through pictures. The app is a citizen science project that's available as an app that enables you to identify plants! Citizen science is super neat. It's scientific research that is conducted in whole or in part by non-professional scientists.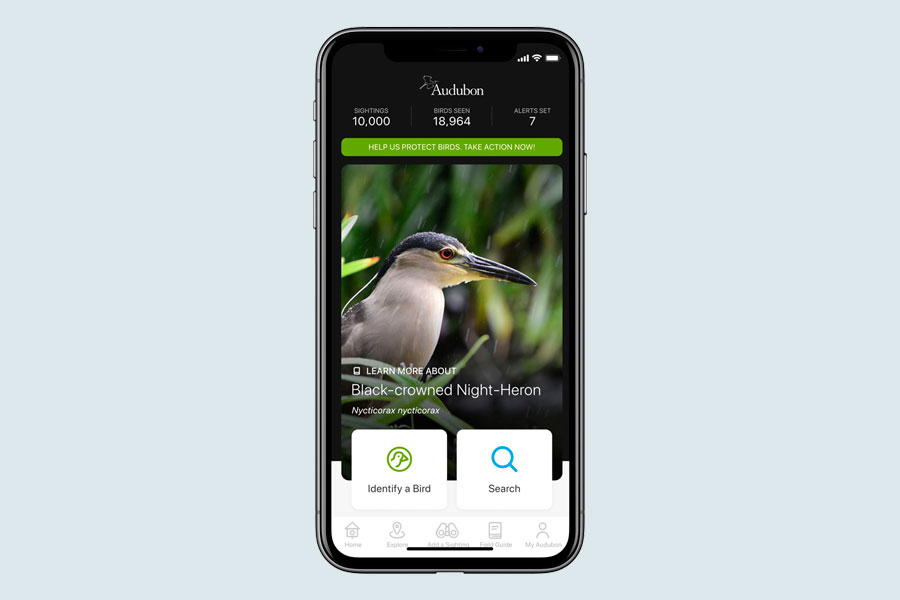 This app allows explorers of all ages to access information about birds while they're out and about at a campground, on a nature walk, or in their own community! You can search for birds within the app by identifying color, size, body shape, and wingspan. This app is specific to North American Birds, but luckily, there are versions of this app for many different areas of the world.
This is a fun app for your creative little ones! It allows children to create their own creatures and then take photos of them in outdoor locations. The imaginative brains of our youth can build a billion unique creatures using over a hundred different bodies, heads, legs, eyes, tails, wings, ears, horns, and skin. All of these parts are based on real animals and can provide a ton of creative fun!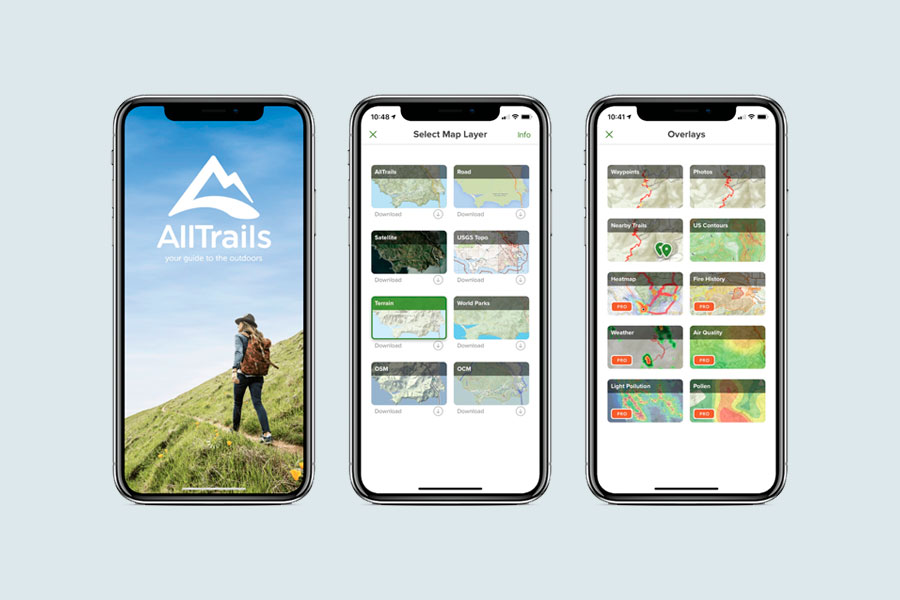 Not necessarily an app for children to play with while you're camping, but an amazing one for finding great hikes! The free version of AllTrails is so thorough and can provide you with endless hiking opportunities and information on the trails in the places that you're visiting. You can favorite and save hikes into specific categories within the app as well.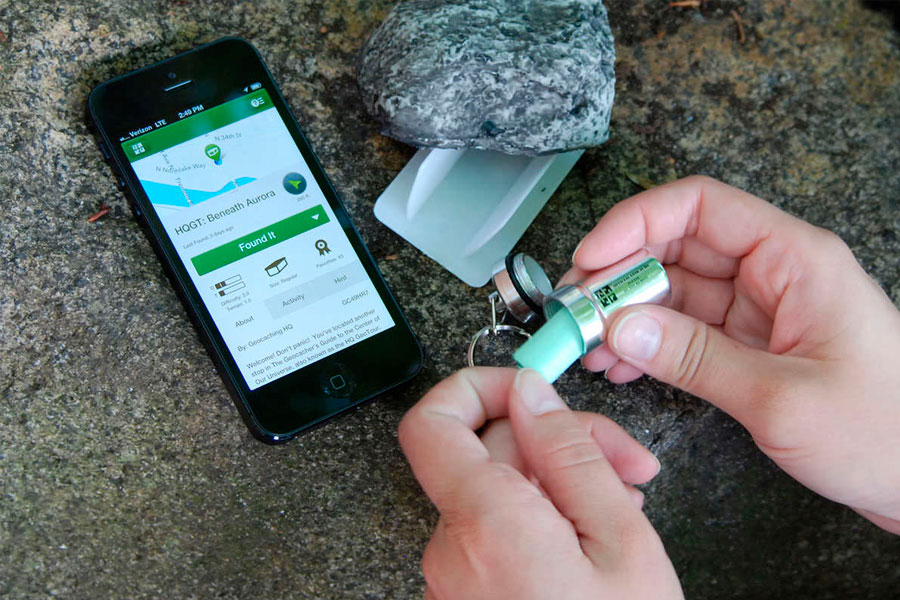 Last but not least is the world's largest treasure hunt game. Download the app, make an account and try to find hidden objects around you and your trails. It's so fun, and once you find the first one, you get hooked and can't stop. This app would be a great addition to your educational camping experience!
Conclusion on the Best Educational Camping Activities for Kids
Whether you're sending your child off to an educational camp or creating the experience yourself, your child will return from their educational camping activities for kids with such many beautiful memories. Spending time away from everyday life in any capacity is a great way to learn a lot about yourself and what you're capable of.
They will learn various hard and soft skills that will allow them to be successful throughout their lifetime. They're also bound to return with new friendships and a new outlook on nature and its beauty. We're so excited for you to try some of these educational camping activities for your kids and wish you the best on your next adventure!