Family-Friendly Backyard Campout Ideas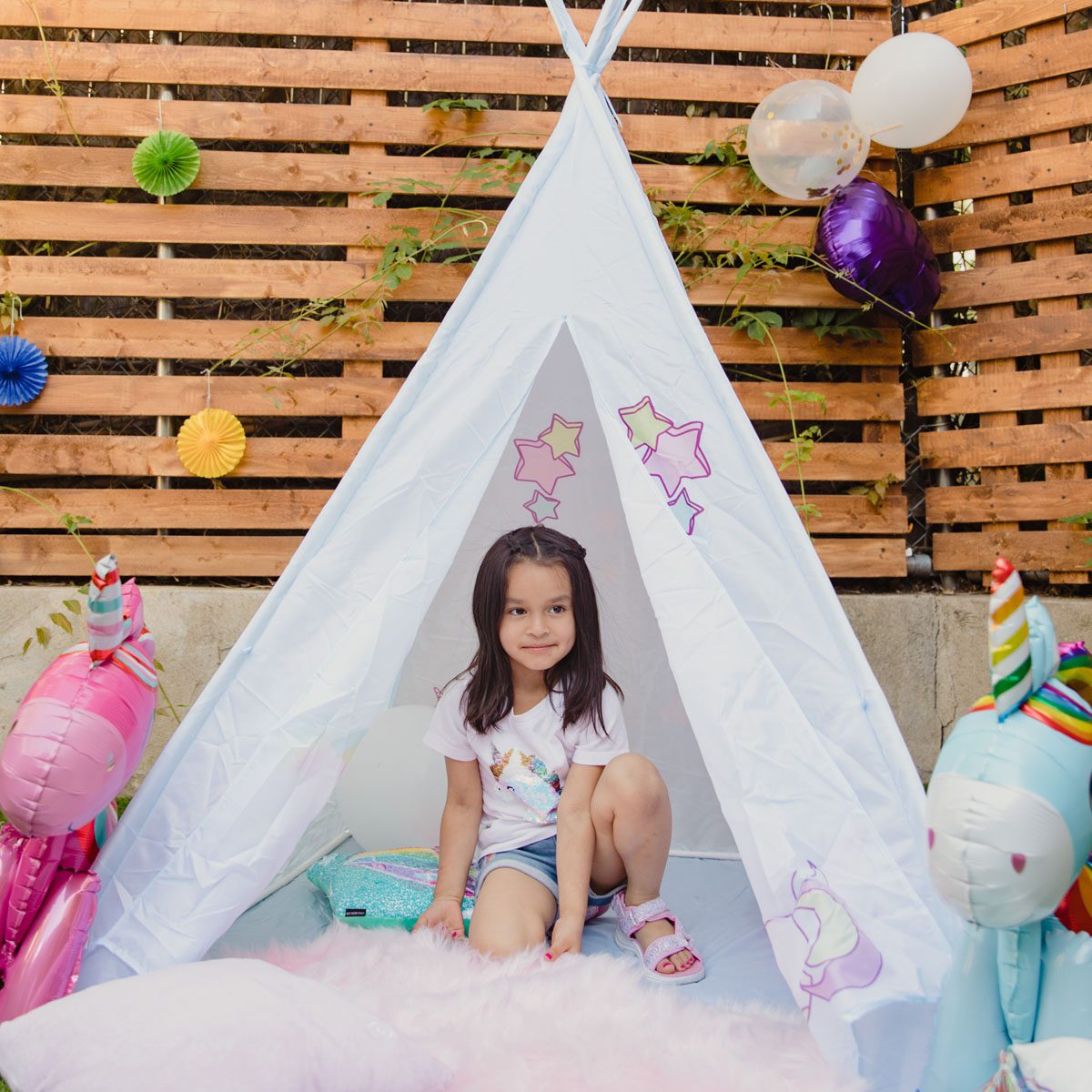 Nothing says bonding like sitting around a campfire. Add in a few nights under the stars, and quality time keeps on building.
Start small with backyard campout ideas to get your family used to camping. In this article, we'll be sharing a variety of backyard campout ideas, tips to help your family love camping, and a list of what gear you need to go camping.
5 Fun Backyard Campout Ideas
Who doesn't love a fun backyard campout theme? Allow these backyard campout ideas for families to guide your planning and create lifelong memories you'll never forget.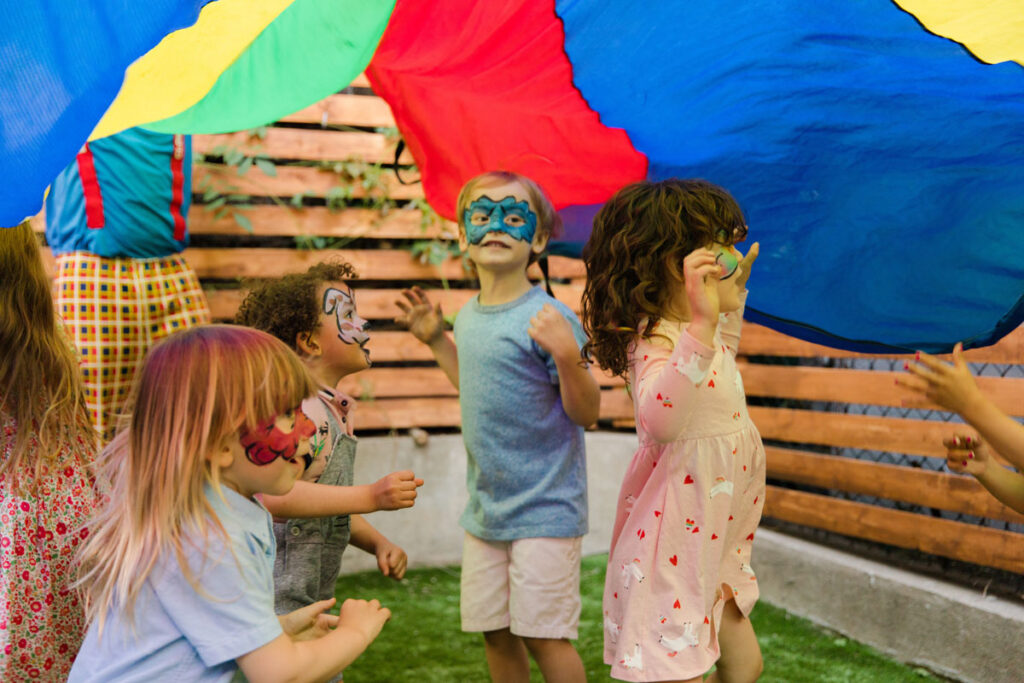 Outdoor Movie Night
Think drive-in movies but in your backyard! Bring all the best parts of going to the movies to your home. Stock up on your family's favorite snacks and drinks and create a laid-back, comfortable atmosphere.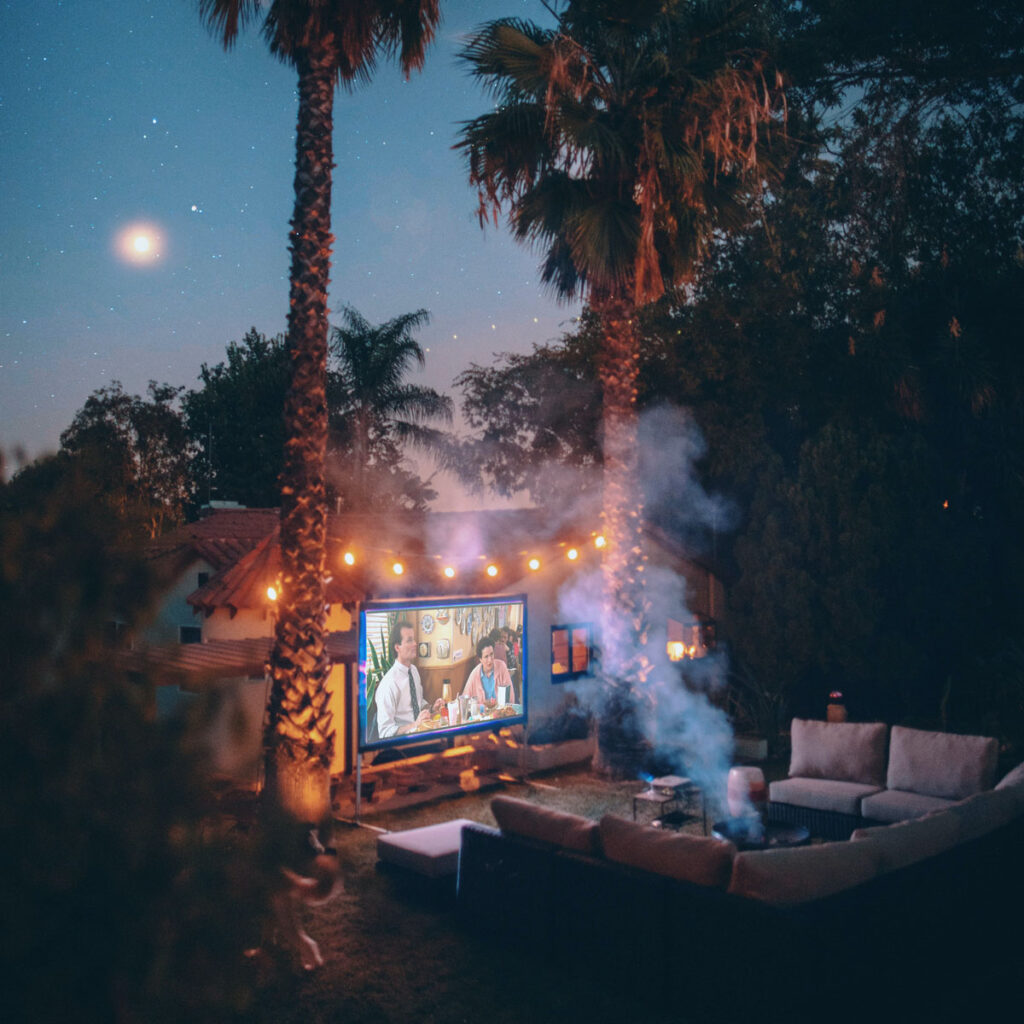 Create a screen using a projector system and a white sheet, or temporarily move the living room television for a crisp picture. Set your seating arrangements the perfect distance away, dig out all the cozy blankets, and snuggle up to your favorite flick or watch something new!
Get creative with your seating. From lawn chairs to hammocks, the outdoor seating options are endless when backyard camping. Watch from the comfort of your tent or another comfortable option and enjoy a movie-themed campout!
Campfire Stories
Are you afraid of the dark? You'll find out if someone starts telling scary campfire stories. Backyard campout ideas like this are originals. You can't have a campout without a spooky campfire story. Save this backyard camp-out idea for the fall and have a Halloween-themed camp for memories that will last a lifetime.
If you're entertaining littles, come prepared with a book of kid-friendly campfire stories. Grabbing their favorites or some classics off the shelf is also great.
If your family members are old enough to read, ask each person to come prepared with their favorite stories and take turns sharing them. Allow older kids to get creative and write their own!
Late Night Lawn Games
Turn on the floodlights and play your favorite lawn games until the wee hours of the morning.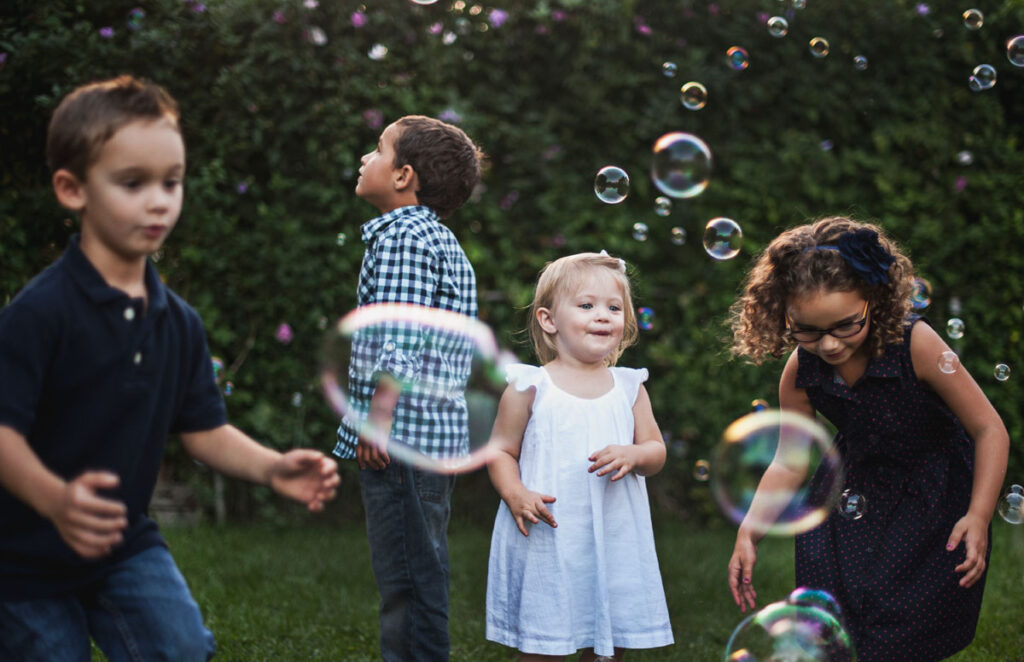 If you don't have backyard lights, get creative! Solar lights, string lights, and glow-in-the-dark game pieces might just do the trick! A lot of yard games can even be purchased in glow-in-the-dark versions, which makes for an extra cool touch.
Backyard campout ideas that include friendly competition can make for a really fun night for family and friends. Create a points system and run a tournament! Come up with a fun prize for the winners and make memories by challenging each other under the stars.
Campfire Grill Out
Set your family tents up around a fire and have a cookout. Nothing brings family and friends together quite like food does.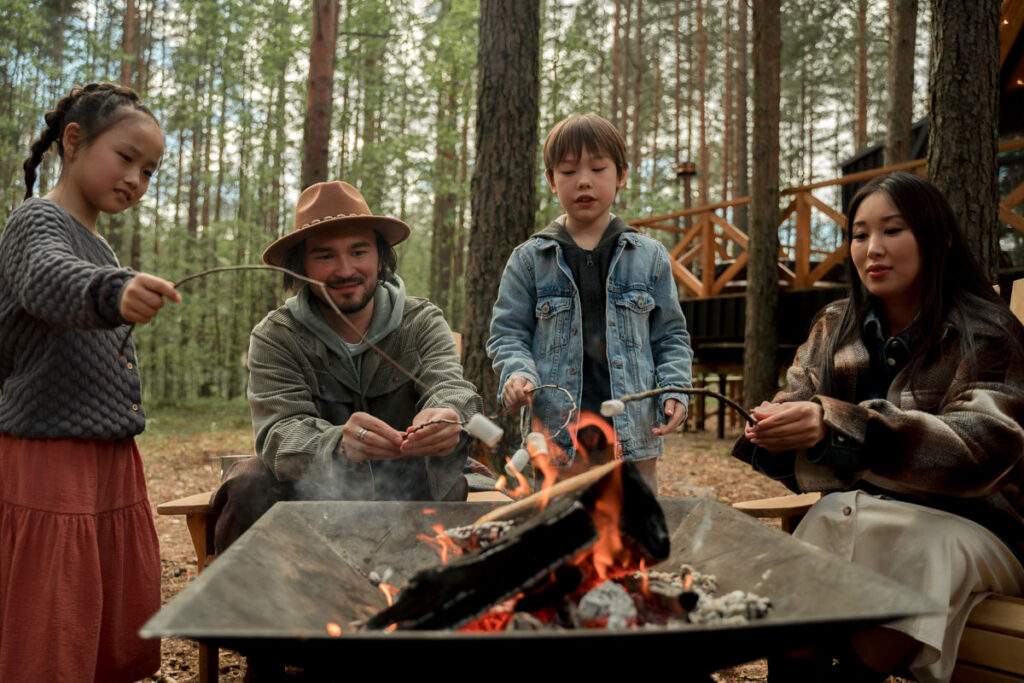 Keep it simple with campfire food like hot dogs, s'mores, and various hobo pie creations. Nothing beats roasting a weenie or perfectly browning a hot dog over an open flame.
A barbecue can also do the trick! Make your favorite grill eats and enjoy them around a fire together. The beauty of a barbecue meal is that you have a few more options available to suit your palate. If you're looking for gourmet camp food ideas, check this out.
Backyard Game Night
Grab your favorite board games and enjoy some relaxing competition at your next backyard campout. There's a game for everyone and every age level!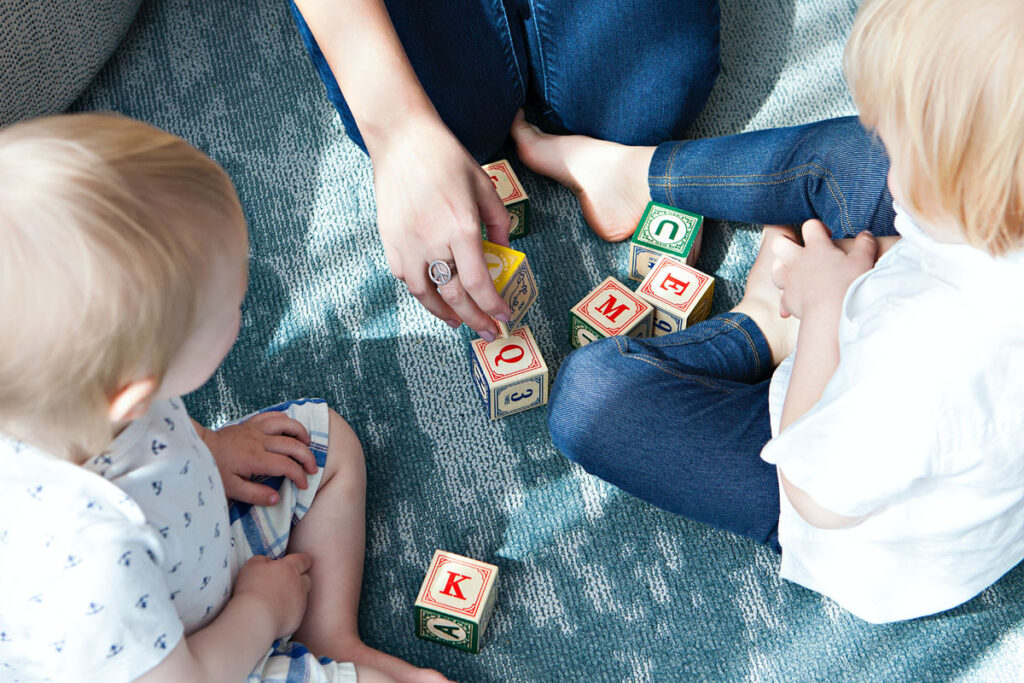 Cards are a classic camp game. With so many different variations and families of related games, a deck of cards can provide endless entertainment. They're easy to play at a table or on the floor of a tent! They're the perfect game for any kind of campout.
Whether you choose from old favorites like Monopoly and Scrabble or current popular games like Settlers of Catan and Ticket to Ride, you're practicing your critical thinking and problem-solving skills, decreasing stress, and enhancing creativity. They provide incredible opportunities for bonding, improving self-confidence, and entertainment.
How To Ensure My Kid Loves Our Backyard Camping Trip
If your children love the outdoors, a lifetime of outdoor family adventures is in your future. Having a fun, comfortable night under the stars will ensure an unforgettable experience for your children, catapulting your family into amazing outdoor adventures.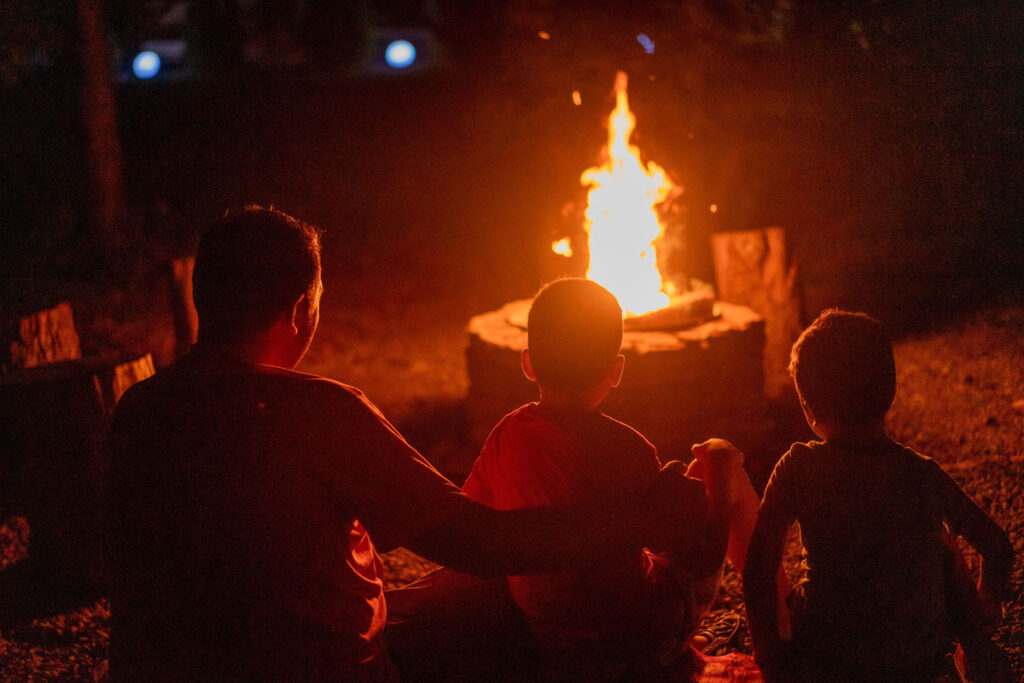 Backyard Camping Activities
Be sure to plan a variety of backyard camping activities. Keep your children entertained! Making memories through various backyard camping activities means your children will love campouts and all the fun that comes with them.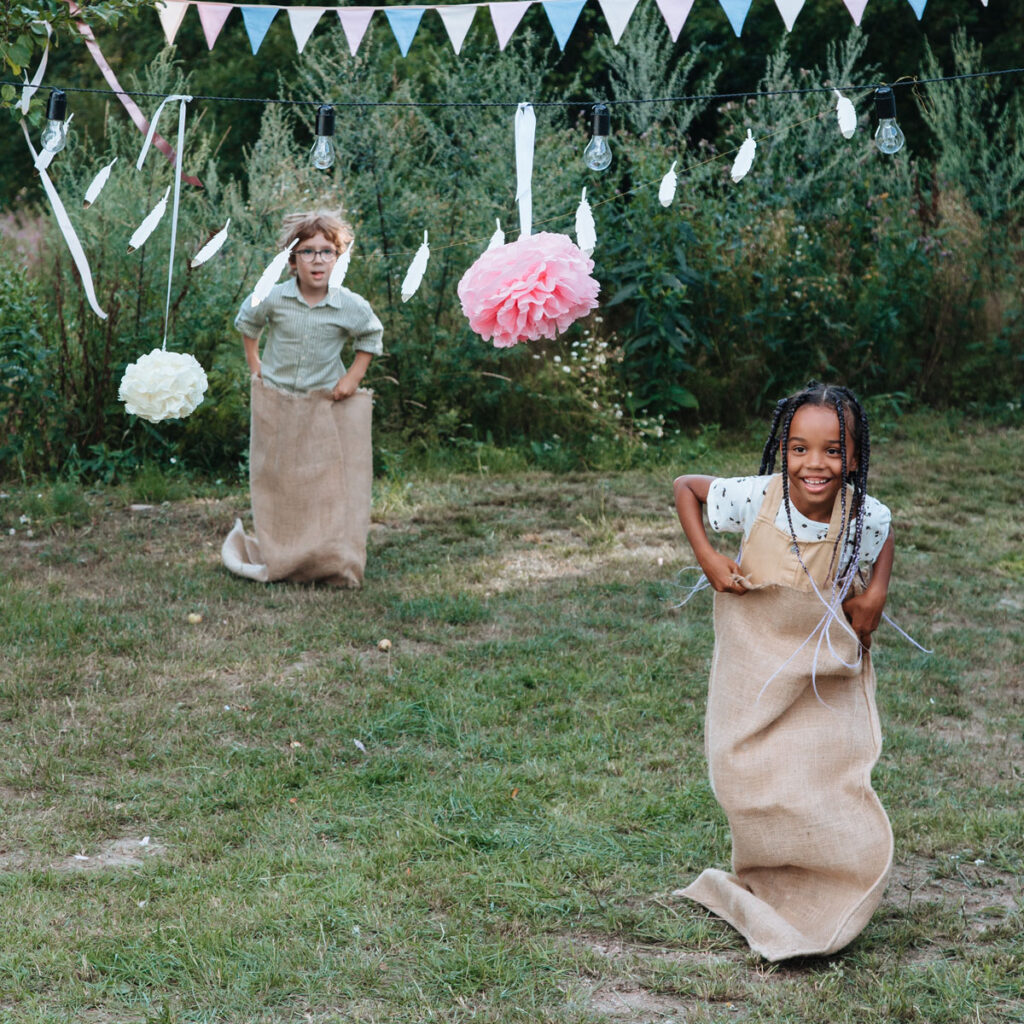 Plan an activity or two you know they love and a few new ones you hope they'll learn to enjoy. Kids love learning and trying new things. If they associate these brain-stimulating activities with backyard campouts, they'll be begging for more!
Delicious Camping Meals
Camping can include simple meals over a campfire or more in-depth meals prepped at home and freeze-dried camping food. Everyone has a different palate, so you'll need to choose your favorite meals based on your preferences.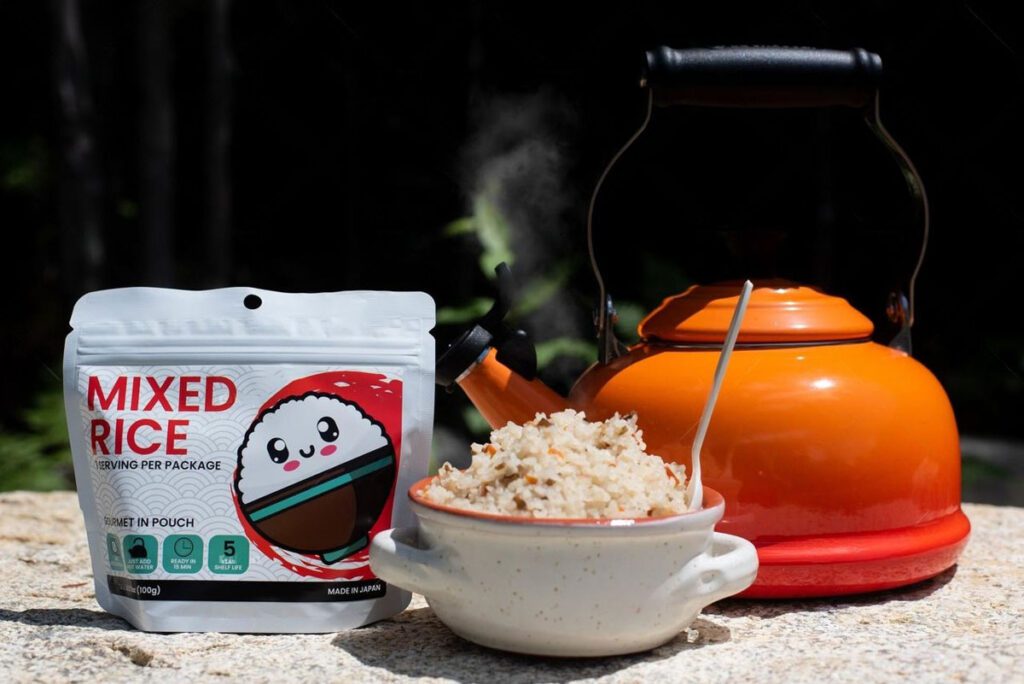 Simple campfire favorites include hot dogs, foil packets, and endless hobo pie creations. There are also a handful of backyard camp-out desserts that are a must! S'mores, banana boats, and campfire cones are bound to get everyone involved excited!
Utilizing a camp stove and/or a grill, you can make nearly any meal in the great outdoors. Creative ramen recipes, mac and cheese combinations, and grilled favorites make camp dinners a bit more extravagant.
If you want to spend less time on meal preparation. Try the KAMUI Freeze-dried Rice. It is made of premium Japanese rice, dried vegetables, and flavors used in Japanese cuisine. Just pour hot water directly into the pouch, allow it to rehydrate for 15 minutes, and enjoy this tasty meal.
Traditional Camping Setup
The best backyard campout ideas ditch the traditional camping setup, leaving room for comfort and creativity. Gone are the days of sleeping in a tiny tent on a foam pad that's way too thin. Sleep in a tent, hammock, or under the stars in style.
Set your tent up with a cushiony air mattress, tons of cozy blankets, a handful of pillows, and twinkle lights for an experience that might rival your actual bedroom. Hammocks are fun to camp in as well. They're comfortable, keep you off the ground, and will definitely allure the child in all of us.
If you expect great weather, why not sleep under the stars? Fall asleep counting shooting stars from a reclining lawn chair, an air mattress on the porch, or a sleeping pad set up on top of a tarp in the woods. Choose your camping setup and allow the magic of a campout to keep you coming back for more!
Comforts of Home
One of the best backyard campout ideas is to bring the comforts of home outside for a stellar evening. Whether it's comfort, convenience, or entertainment you're seeking, allow it to enhance your camping experience.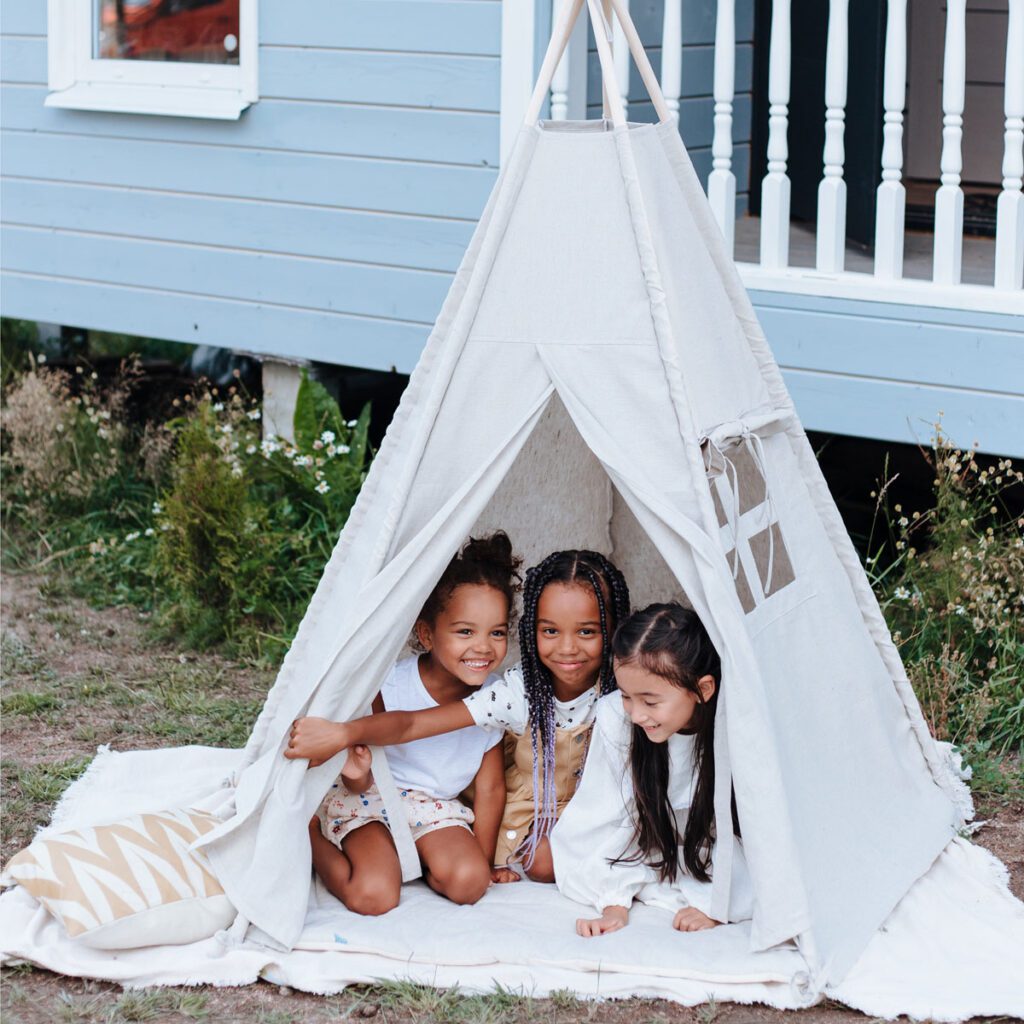 Comfort and convenience often go hand in hand. Take using the restroom, for example. There isn't anything less comfortable or convenient than having to go to the bathroom in the woods. Backyard campouts mean you get to use a bathroom with running water any time you need to go! Grabbing extra batteries, lighting, blankets, snacks, and more makes it easy to ensure all parties involved love their backyard campout.
Being close to home also means you don't have to leave items behind that are too heavy or burdensome. Bring out your favorite board game, play yard games until it's too dark to see, or bring the big screen out for epic video game battles or watch your favorite movie or sporting event! As long as you're being entertained together, you're experiencing the beauty of what getting outside is all about. There's no wrong way to have a backyard campout.
Ghost Stories
Save this one for the kiddos who love something spooky. There's nothing better than telling some good old-fashioned ghost stories around the campfire.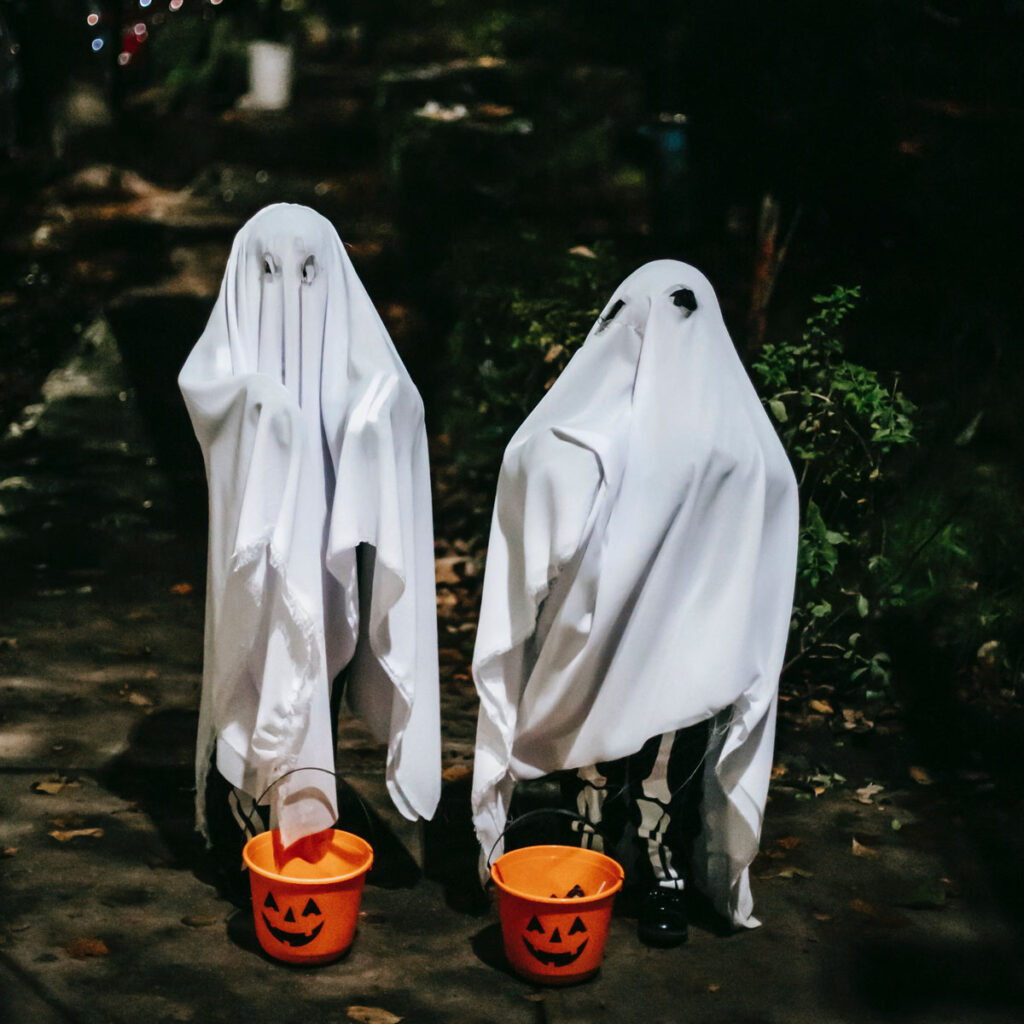 Children might be more prone to camping if they get to share creepy stories together. Being spooked from the safety of your home has its benefits. Fear generates adrenaline which increases excitement. Additionally, the body releases oxytocin when scared, which can help us feel closer to the people around us as we instinctively pair up for survival. This can help us to bond with the people around us.
There are so many classics that one could purchase and read. If you have a creative brain, come up with your own spooky story! Another fun activity includes each person around the campsite telling part of a story for 3-4 minutes. When their time is up, it's someone else in the circle's turn to continue the story! Continue this until the story has an ending.
What Do I Need for a Backyard Camp Out?
Backyard campout ideas aren't complete without the proper gear.
Tent
Unless you're sleeping under the stars or in a premade structure, such as a lean-to, you're going to need shelter for your sleep system. Choose from A-frame, pyramid, and dome-style tents for your camping trip. Know what you plan to use it for, as backpacking tents and car camping tents often have different key features such as weight, size, and setup to assist in pack-ability.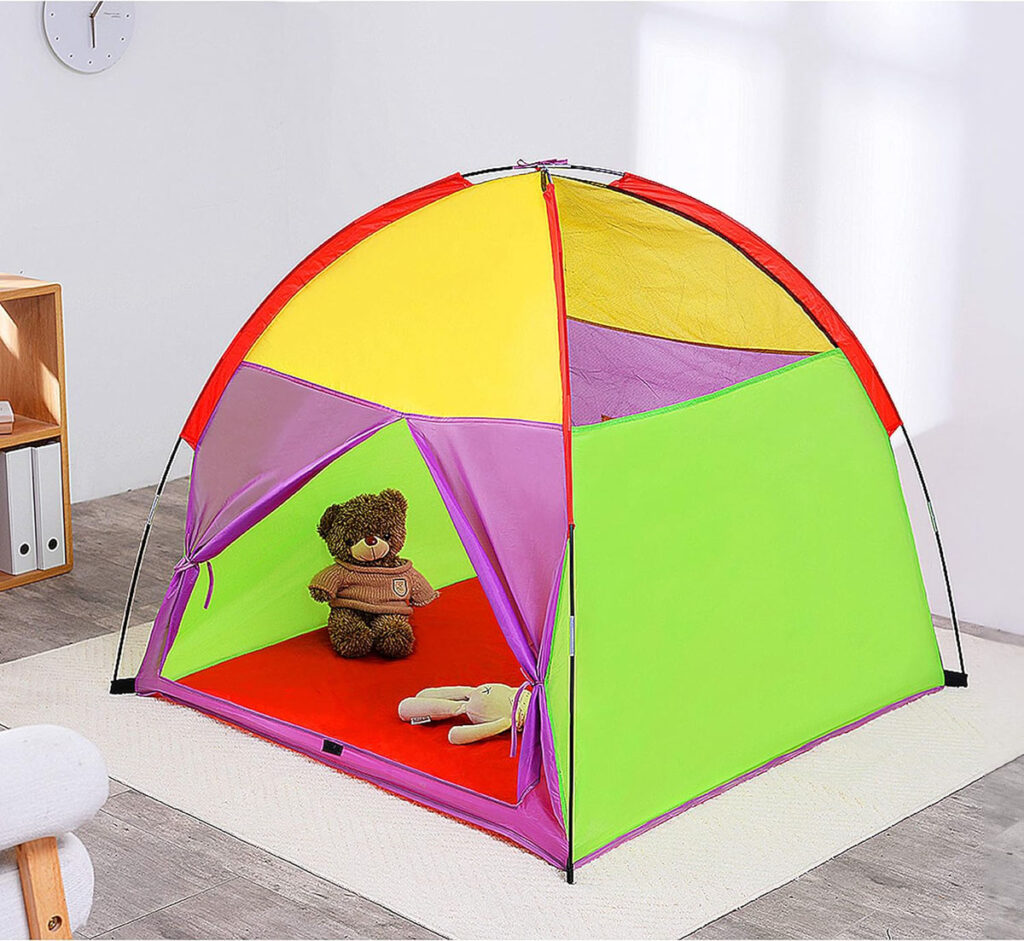 Sleeping Pad
Sleeping pads provide both cushion and insulation to your sleeping space. Self-inflating 2" thick foam sleeping pads like the one from KAMUI are great for all kinds of camping adventures! The KAMUI Self-Inflating Sleeping Pad is exceptionally great for families with children as the pads can snap together to create larger sleeping platforms.

Sleeping Bag
Sleeping bags are easy-to-pack solutions to bedding on the go. With various temperature ratings, shapes, and materials, we recommend researching before purchasing a sleeping bag for your camping trips.
Camp Chair
Lightweight and easy to transport, camp chairs are a necessity for any camping trip. Perfect for reading a good book by the lake, roasting mallows around the fire, and kicking back after a long hike.
Light Source
Lanterns and headlamps are useful tools for camping. Lanterns are great for lighting up a common area, while headlamps are a great hands-free option while you're on the move.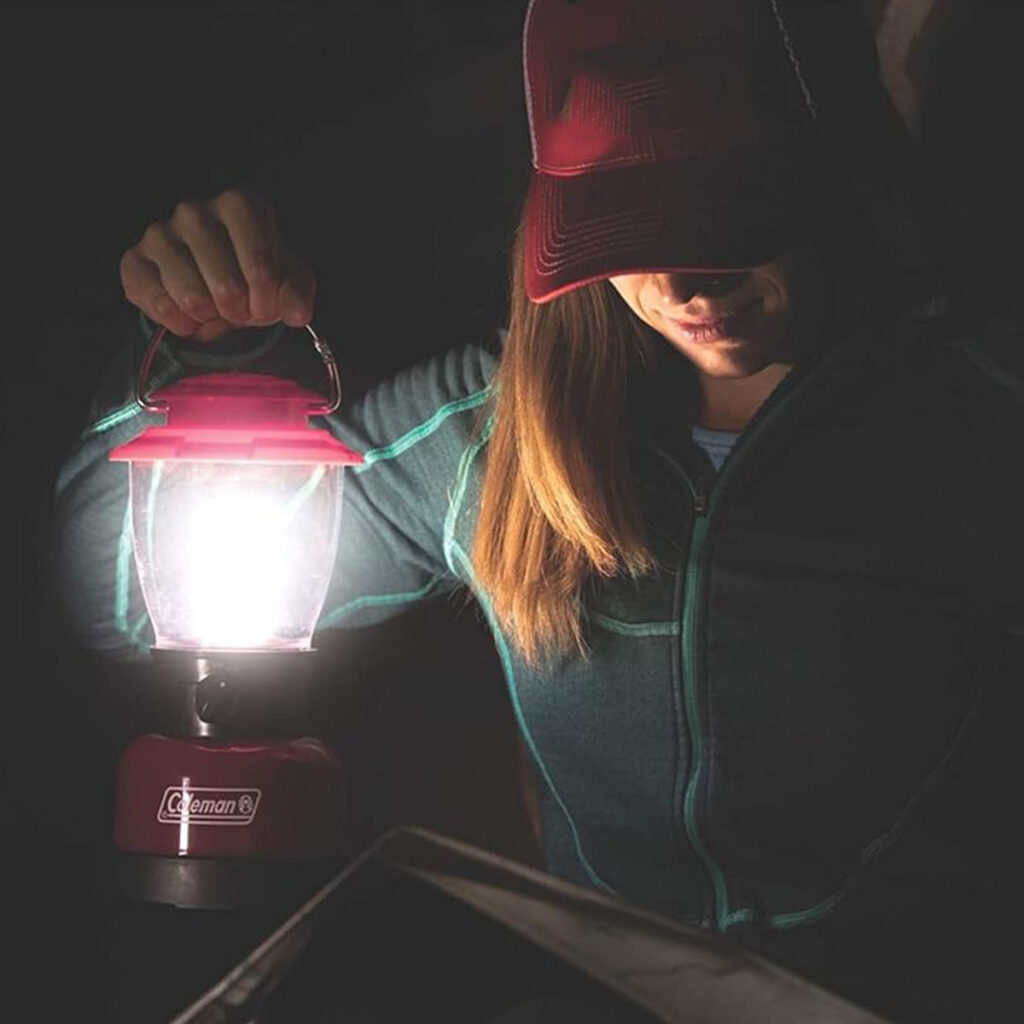 Supplement From Home
You can always supplement your camping experience with items from home. Bring extra blankets and actual pillows, utilize a pack & play for toddlers, and use what you have to get out there and enjoy nature as you build your gear supply.
Start simple as you get into camping. You have a lot of freedom to be creative with backyard camping as you're only a few steps from your back door. As you start to build your camping experience, you can also build upon your camping gear so you can venture further away.